40-metre superyacht Kanga
, while being between the isles of Olipa and Mali Vratnik in Croatia, caught fire on Friday morning. All thirteen people - 9 guests and 4 crew members were successfully rescued from the vessel.
Fire Department of the Dubrovnik Coast is currently working, trying to extinguish the yacht. 40 tons of diesel remained in the fuel tanks, so there is no danger to the sea.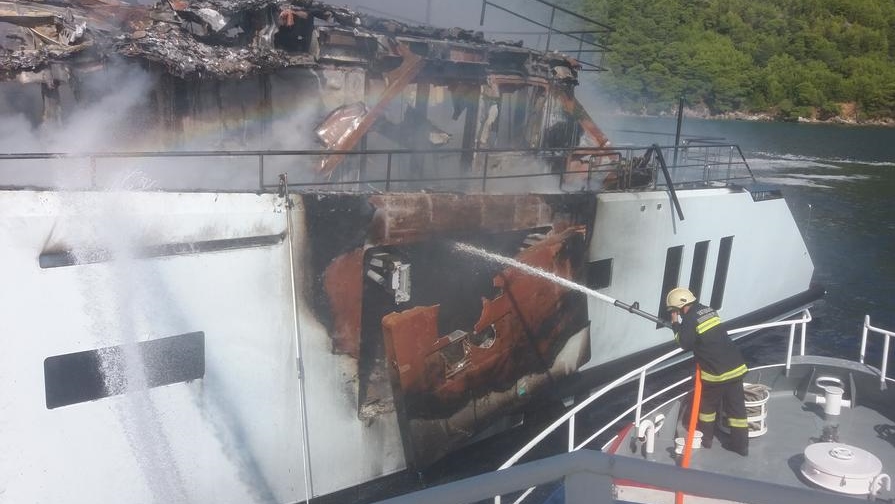 Kanga
was launched in May, 2018 by Italian yard CCN. The project was commissioned by an experienced American owner in 2015 with the build of the project starting in January 2016. The yacht is designed by Floating Life and Studio Sculli as a 'light ice' class explorer. A high-volume yacht for her length,
Kanga
's internal volume comes in just below the 500 GT threshold.
Photos :
http://hr.n1info.com