The latest designs of yachts are so large and sometimes so extravagant that it's difficult to imagine where yacht designers can realistically go next.
In the world of luxury yachting is very important to create a sensational visual and tactile experience. Here are four of the world's impressive yacht concepts.
Oceanco Unveils Esquel - A 105-Meter Expedition Yacht at DIBS 2019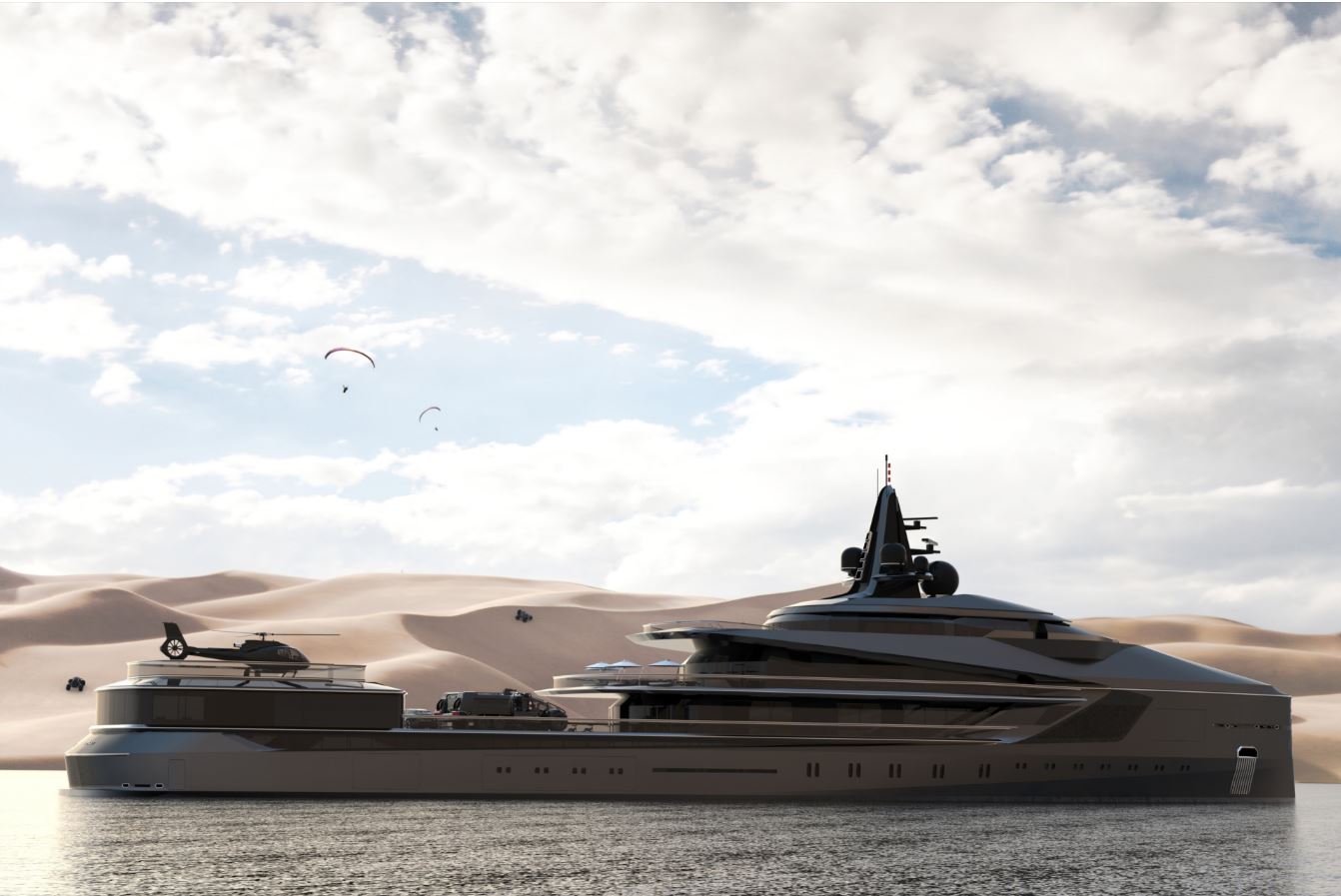 Oceanco
's newest project, the105-meter (345ft) diesel-electric driven Esquel has been conceived and designed to explore new territories.
A perfect blend between an expedition vessel and a superyacht, Esquel offers the best of both worlds designed for extensive cruising to remote regions extending from the North Pole to the South Pole.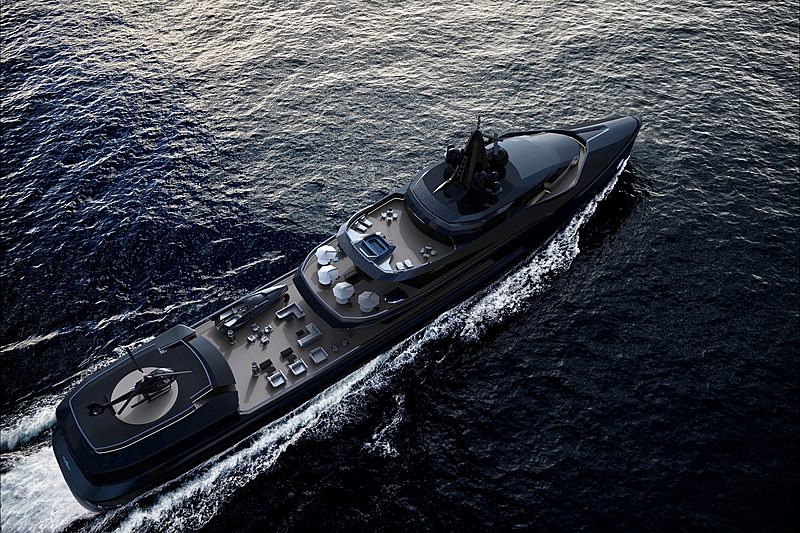 She has a 230 square-meter tender garage for fast ribs, varietal tenders, watersports toys. Her main deck, measuring 200 square meters has an aft deck glass superstructure with an enclosed pool and wellness area with panoramic views. Also Esquel can become a platform for any number of scientific studies.
Esquel is equipped with a sustainable compact diesel- electric architecture to allow a cruising range of 7,000 nautical miles and can reach a top speed of 16.5 knots.
Expedition Yacht Concept 'Goliath Alexis'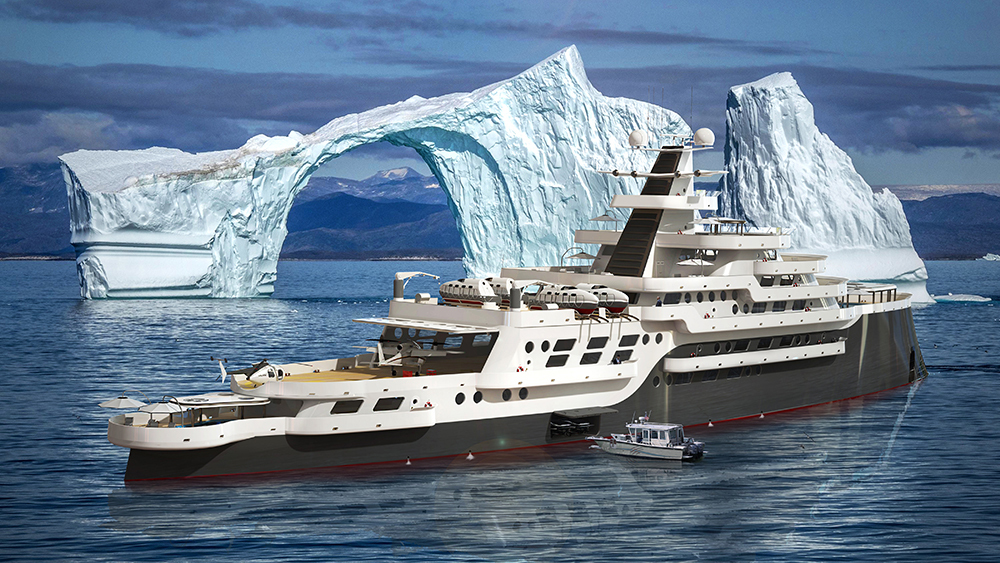 The Goliath Series explorer yachts are purpose-built steel hulled motor yachts with ice class hulls (PC2). Designed by Steve Kozloff this six decks superyacht has large amount of different useful features in expedition trip.
Alexis concept
except of a certified helipad, has also a 3,000-square-foot hangar, with enough space for four small helicopters. The landing pad designed the way that aircraft could take off and land in all conditions. Having different types of helicopters turns the yacht into a base for far away land destinations. Also two pools have hard retractable covers so they do not have to be drained.
Other features include heated handrails and doors to mitigate icing problems. The ice-class hull is even designed for breaking through moderate ice. Alexis also has an unusually large tender garage that holds two submarines, multiple tenders. Plus, there are four "freefall" lifeboats that can be launched in all conditions.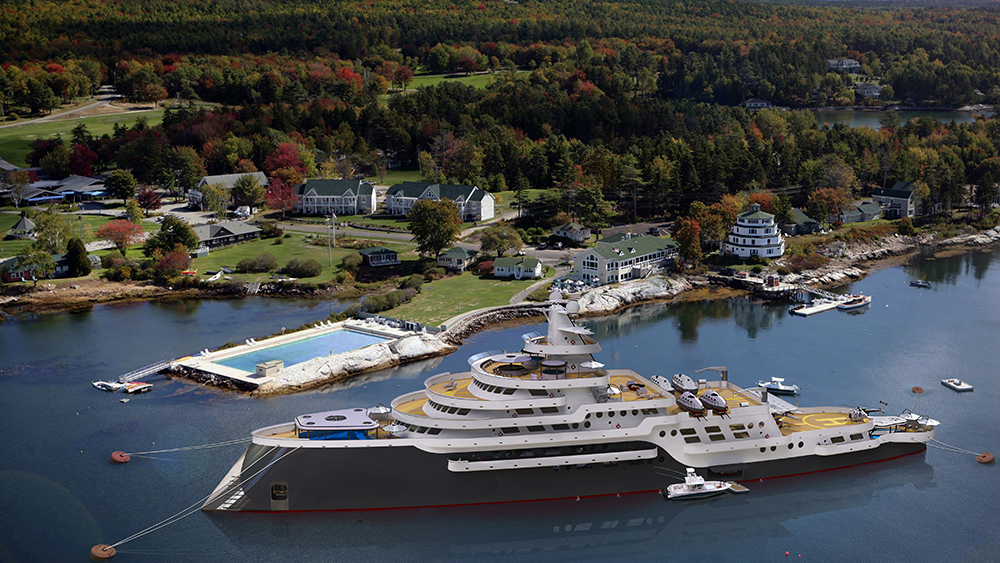 For accommodation the concept has a generous owner's suite with an open sky bar, the capacity to transport 20 guests. Goliath series is capable of the extreme range of at least 20,000nm, so the 384-foot Alexis could take its owners almost literally anywhere.
Technicon Carat 187 Superyacht Concept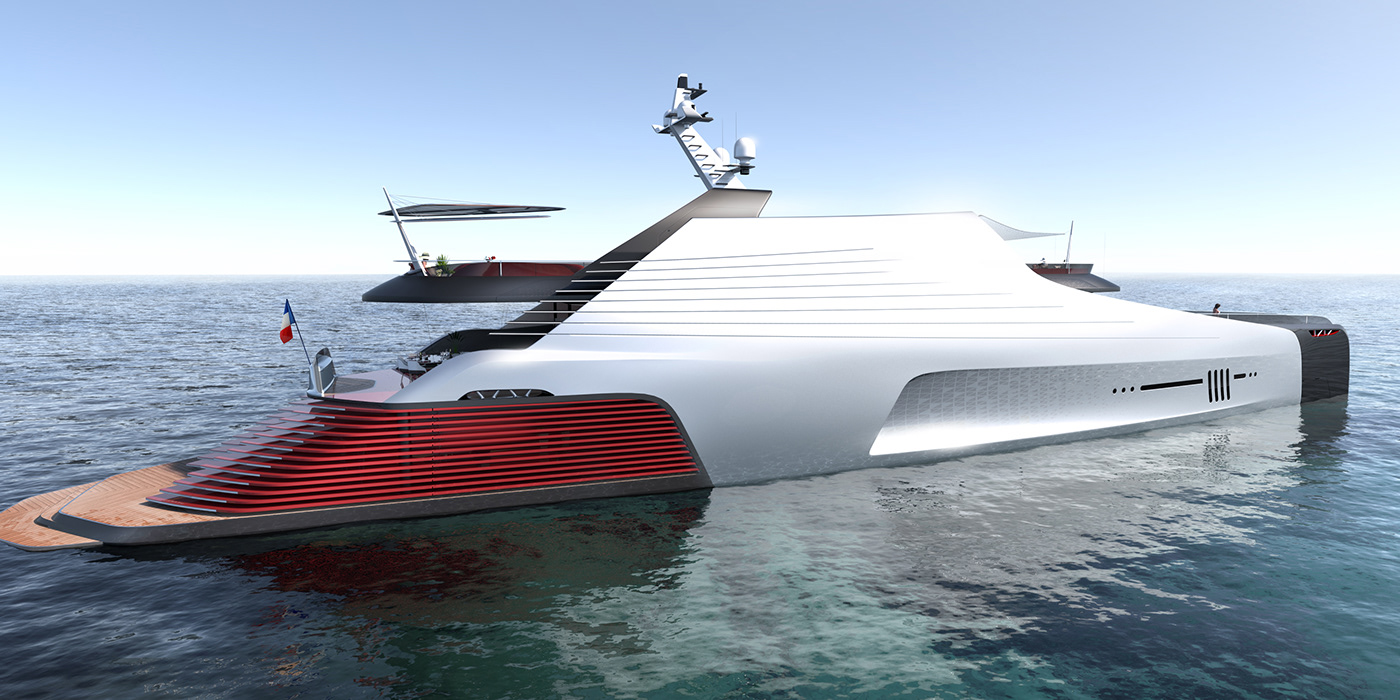 Carat 187 is a dramatic 187ft superyacht concept created by an international design team responsible for award winning projects in the luxury transport design sector. The goal of this project has been to create something unique, different from the current yachting design language. Designers wanted something atypical, exaggerated, and ultra-luxurious.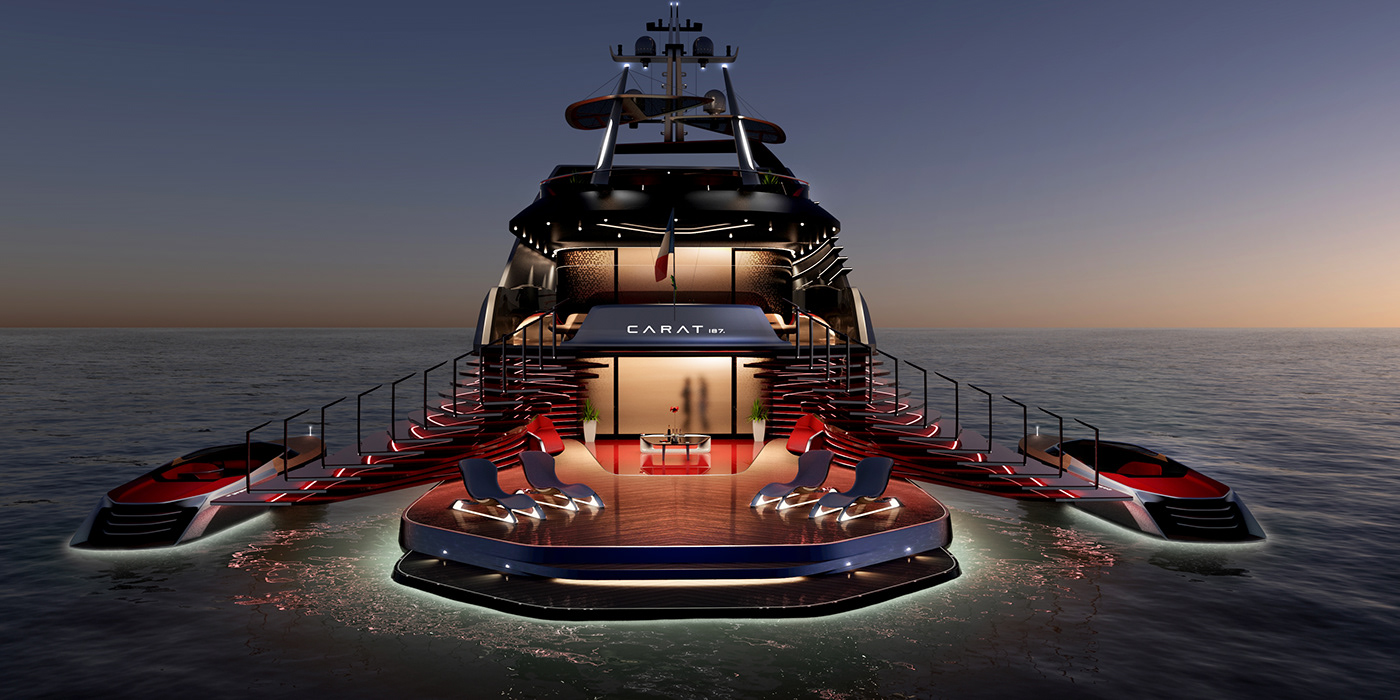 The ship mirrors that glamor with an ultra-sleek, apparently windowless silver hull, bold, cascading crimson staircases at the rear, and a spacious sun deck that retracts to reveal a heated pool. Inside is a total of five luxurious guest rooms, plus a huge master suite overlooking the ship's theater and bar areas.
Project Valkyrie Gigayacht Concept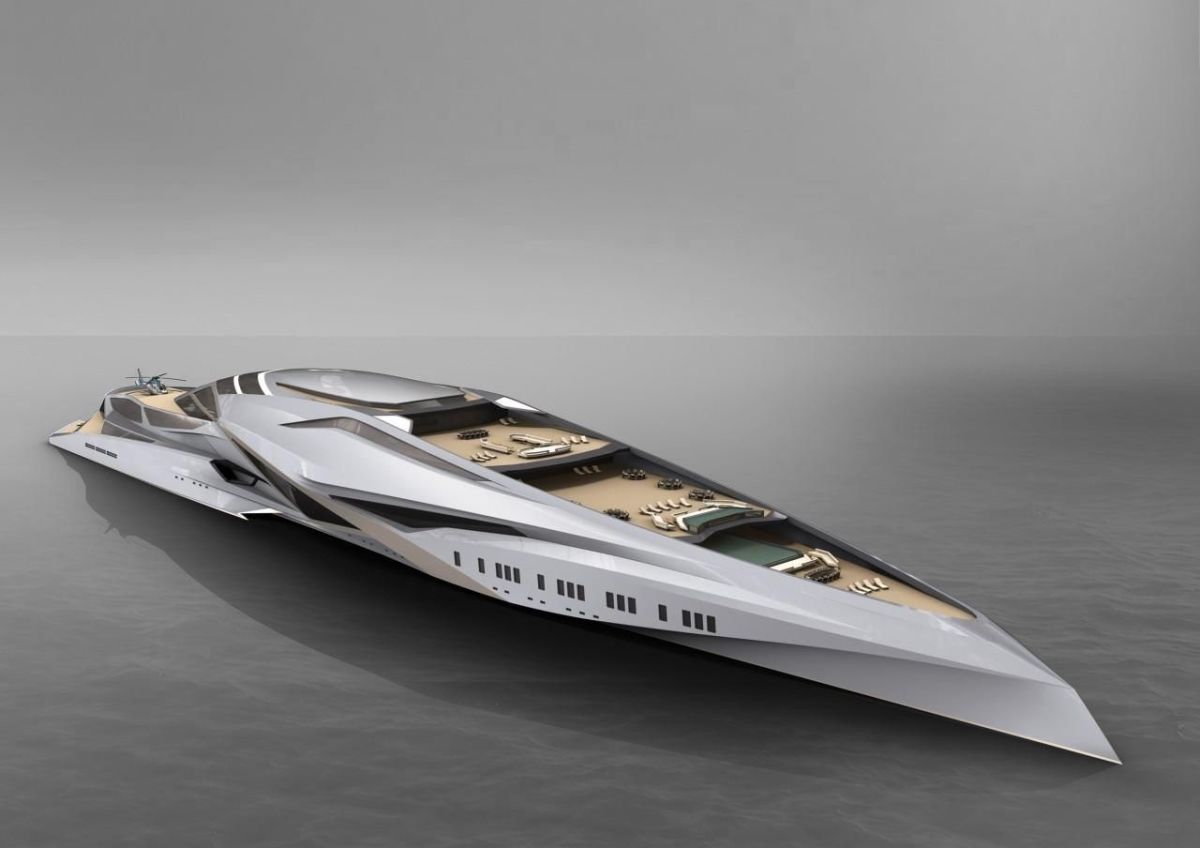 The mega yacht covers seven decks providing panoramic 180 views in all weather conditions. The lower decks host a helipad, an alfresco lounge and dining area and a swim platform that acts as an extension to the beach club.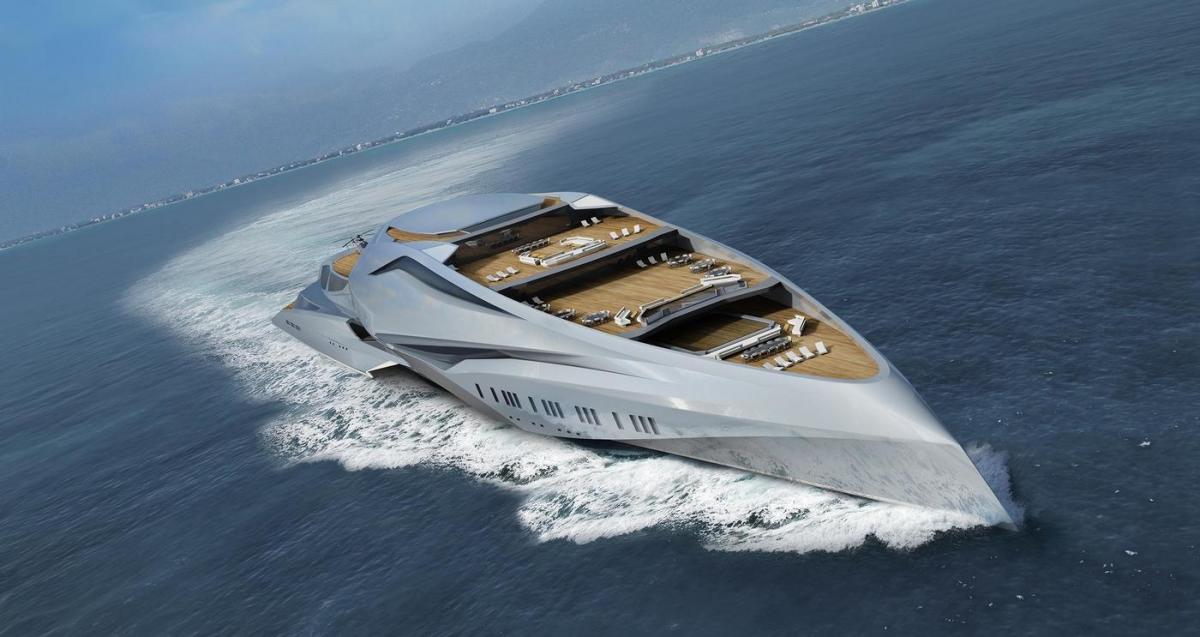 The futuristic hull encompasses enough interior space to sleep 52 guests in 26 luxurious cabins, plus 92 support crew members. There's even enough room to house multiple public areas like a theater, a shopping mall, a casino, several restaurants, and exhibition halls. A pair of 17Mw engines would give her a cruising speed of 20 knots and at an economical 16 knots would give Valkyrie a staggering range of 10,000 nautical miles.