Italian Benetti has launched the 37 meter Benetti B.Yond during a private ceremony in Livorno on July 4. The yacht was named Goga. The B.Yond 37M yacht is the result of a vision by Paolo Vitelli, founder and president of the Azimut Benetti Group, and designer Stefano Righini, who died in October 2021. The naval architecture by AUSONIO Naval Architecture and Benetti R&D Department with her hull designed by Pierluigi Ausonio's firm P.L.A.N.A. Interior design was made by Benetti architect Mauro Izzo.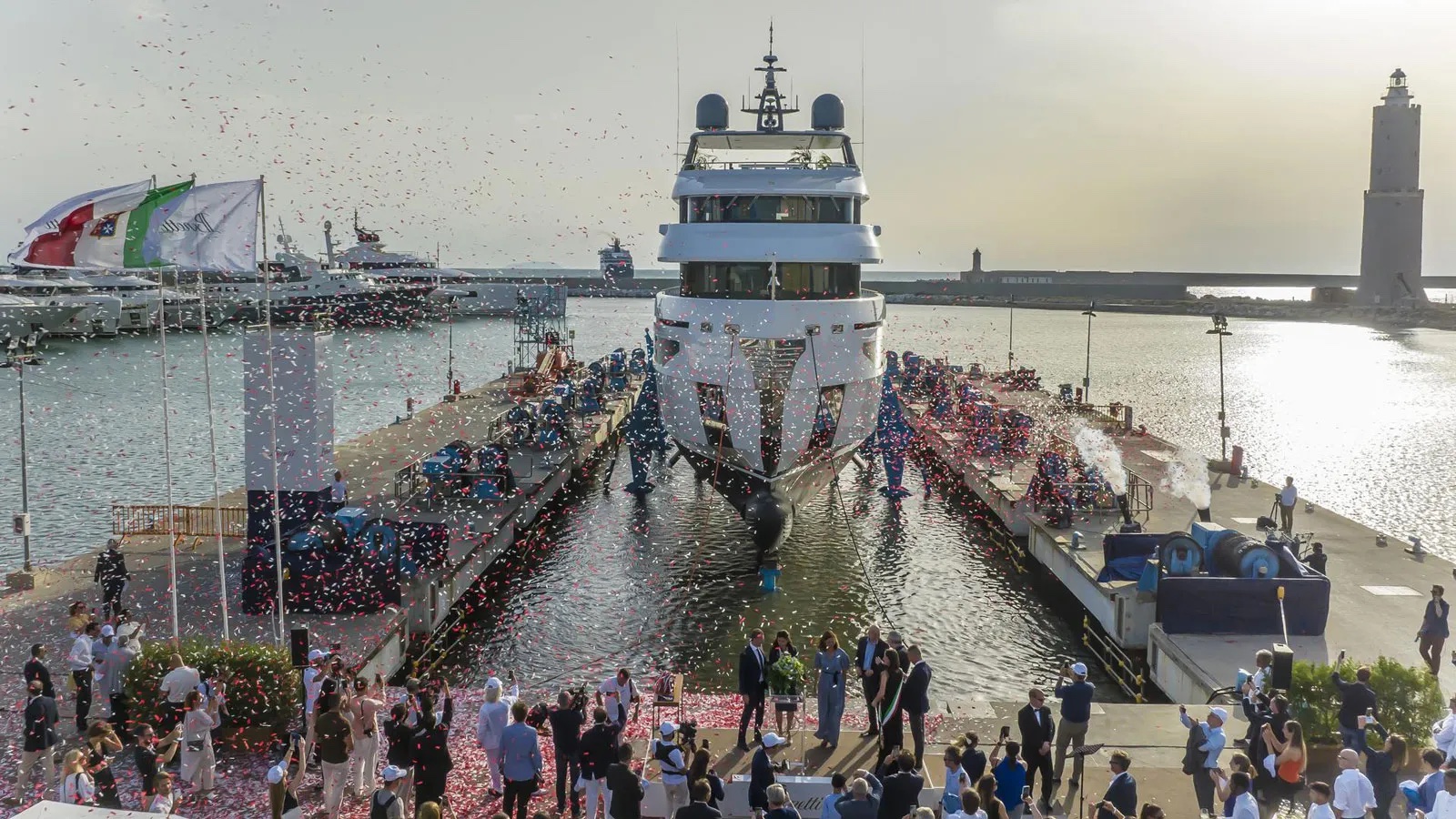 Built with a steel hull and aluminum superstructure for long-range cruising, the yacht marks a new chapter for Benetti as the first model in its Voyager series.
"I am happy to present one of the most innovative boats ever built. Equipped with a hybrid system for long-range, environment-friendly cruising and featuring a four-deck layout in a length of just 37 meters, this is a dream come true for modern owners who want to cruise around the world with their family and friends," says Paolo Vitelli, founder and president of the Azimut Benetti Group.
She can accommodate 10 guests across five cabins, including the owner's cabin and a further four cabins on the main deck. In addition, at the choice of the owner, a sixth cabin can be added, for which the gym on the lower deck can be removed. There are also other options for lay out solutions. Goga features a walk-in wine cellar, a cold room on her lower deck and a panoramic lounge room on the main deck.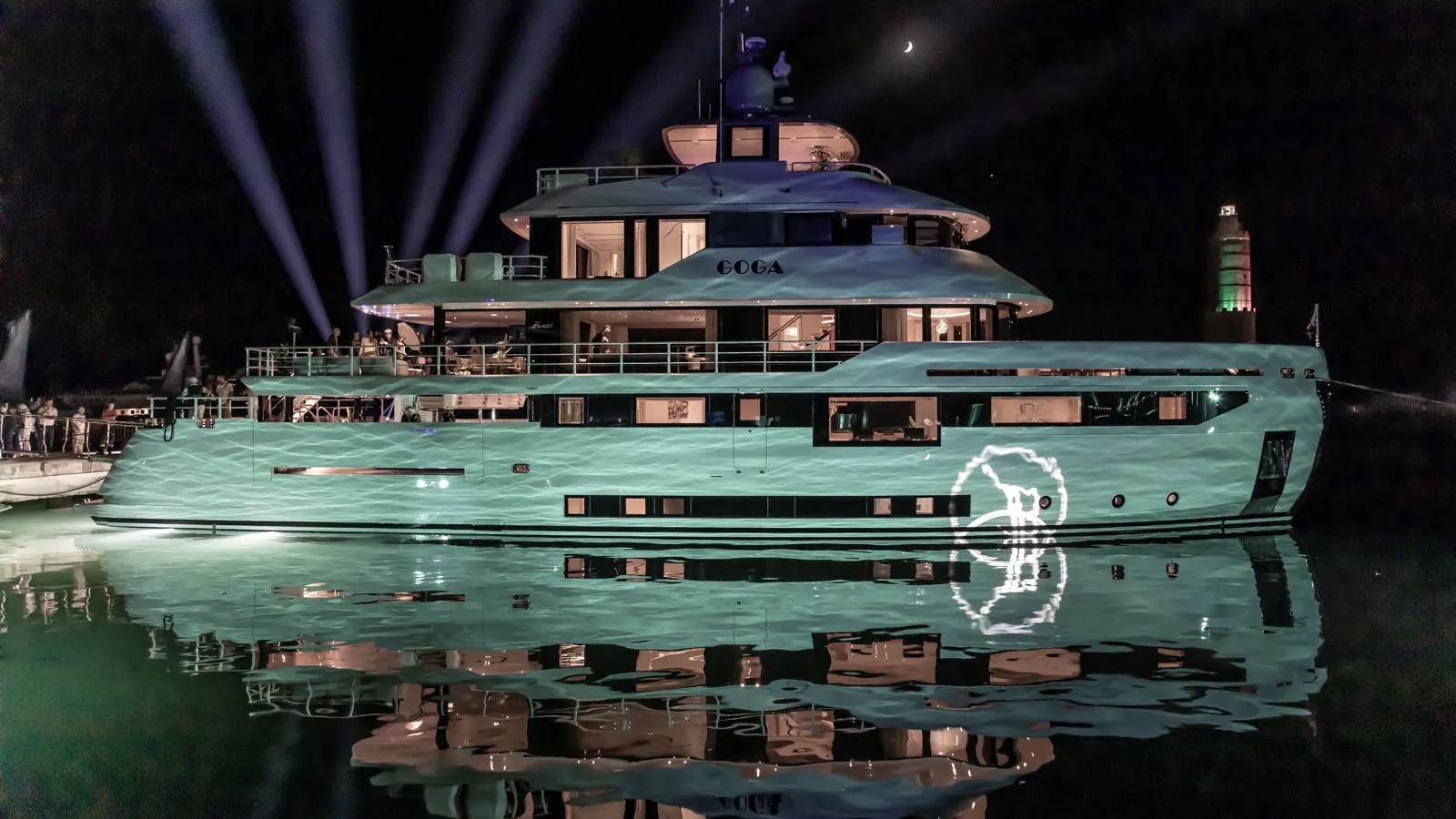 One of the key features of the newest B.Yond 37M is an innovative E-Mode Hybrid system by Siemens Energy, which creates optimal energy consumption according to specific usage profiles. The technology is simple to handle and offers four different operating modes, including zero-emission cruising in full-electric mode and zero-emission anchoring in hotel mode. The batteries provide up to eight hours of autonomy during the day and 12 hours at night, and can be recharged in just three hours.
The 395 GT yacht has a range of 8,200 nautical miles at nine knots in Eco Transfer mode. Thanks to the twin MAN V12 1,450 horsepower engines, she can reach a top speed of 14 knots.
Founded in 1873,
Benetti
is the oldest Italian shipyard specializing in luxury yachts. They design, build and sell composite vessels from 29 to 44m and steel and aluminium boats from 37 to over 100m. Their fleet consists of five categories: Class, Oasis, B.Yond, B.Now and Custom, to meet all the needs of the market, and they belong to the Azimut|Benetti Group, the largest privately owned luxury yachting group in the world.
Credits: Benetti