Footage surfaced earlier today on social media of the 35-meter yacht, Moon on fire in the Al Hamra Marina located in Ras Al Khaimah, 90km from Dubai, U.A.E. The causes of the fire remain, for now, unknown.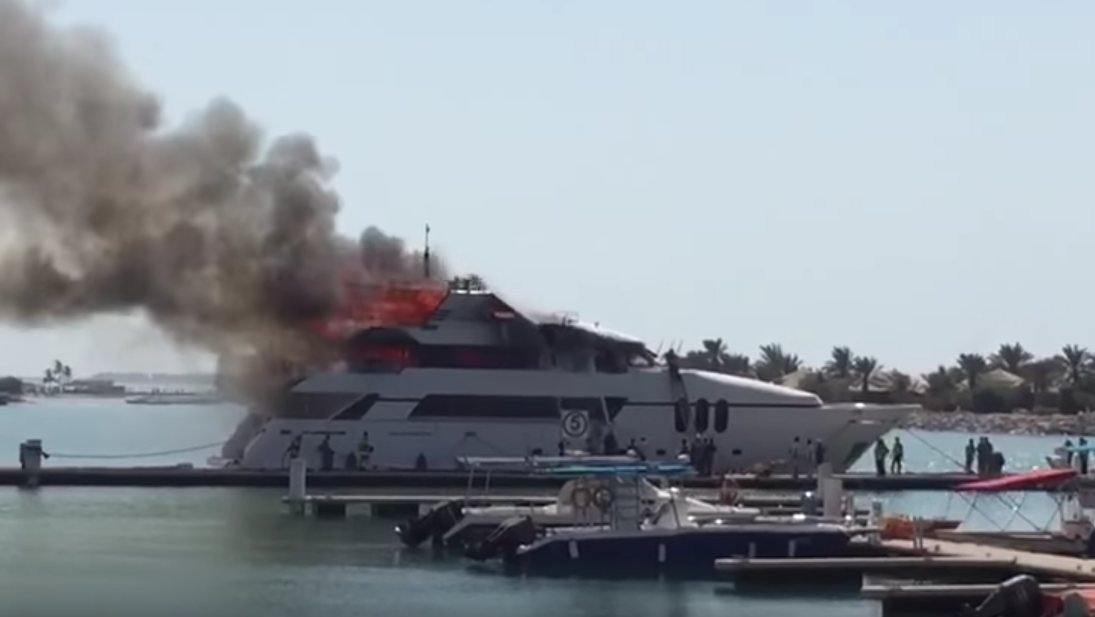 The extent of the damage is yet to be determine however videos show a large part of the yacht's sundeck and of its upper deck have been destroyed by flames with smoke filling interior areas.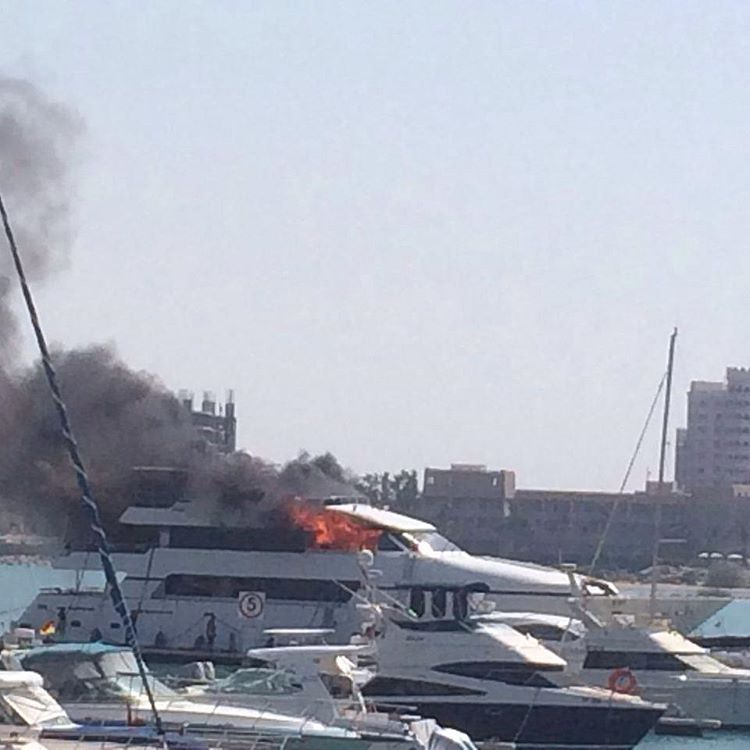 Based on early photography of the incident, it appears that the fire may have originated near the bridge however these remains pure speculation at this point.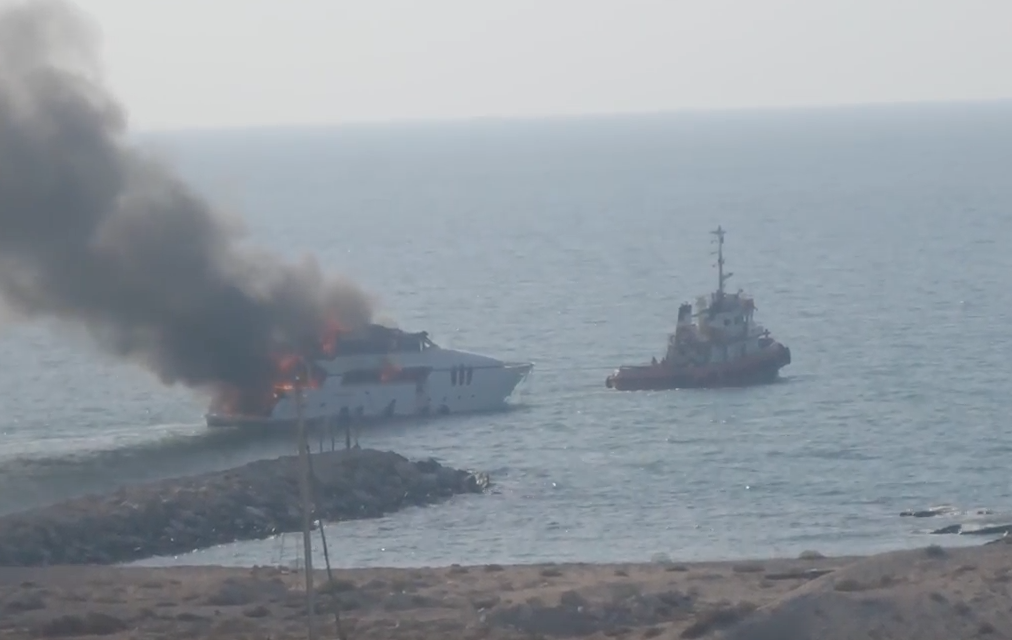 After firefighters attempted to put out the flames whilst the yacht was moored in the marina, the yacht was eventually dragged out of the marina to prevent the fire from spreading to other yachts. Footage shows the fire spread to the entire hull of the boat with even the main salon being engulfed in flames.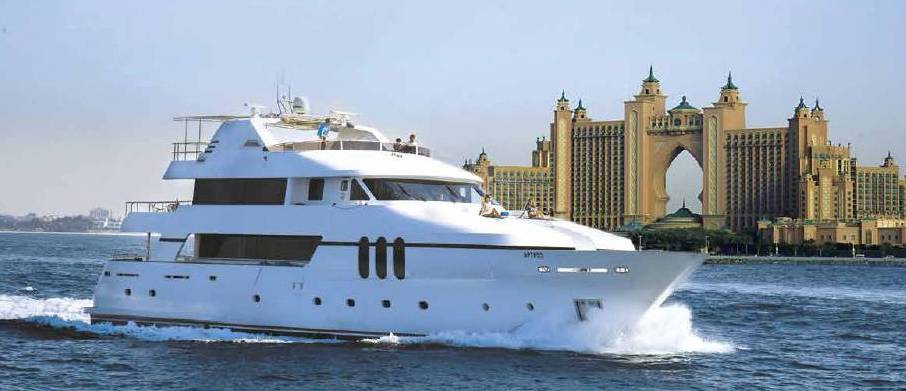 Built in 2000 by Turkish-based, Eser Yat, Moon had a wooden hull and superstructure. With a beam of 7.5-meters, she had a shallow draft of 1.87m and could reach a maximum speed of 24 knots.