Edge, the 35-meter concept designed by German-based,
Kabe Yachts
, promises to be amongst the most talked-about superyachts when built.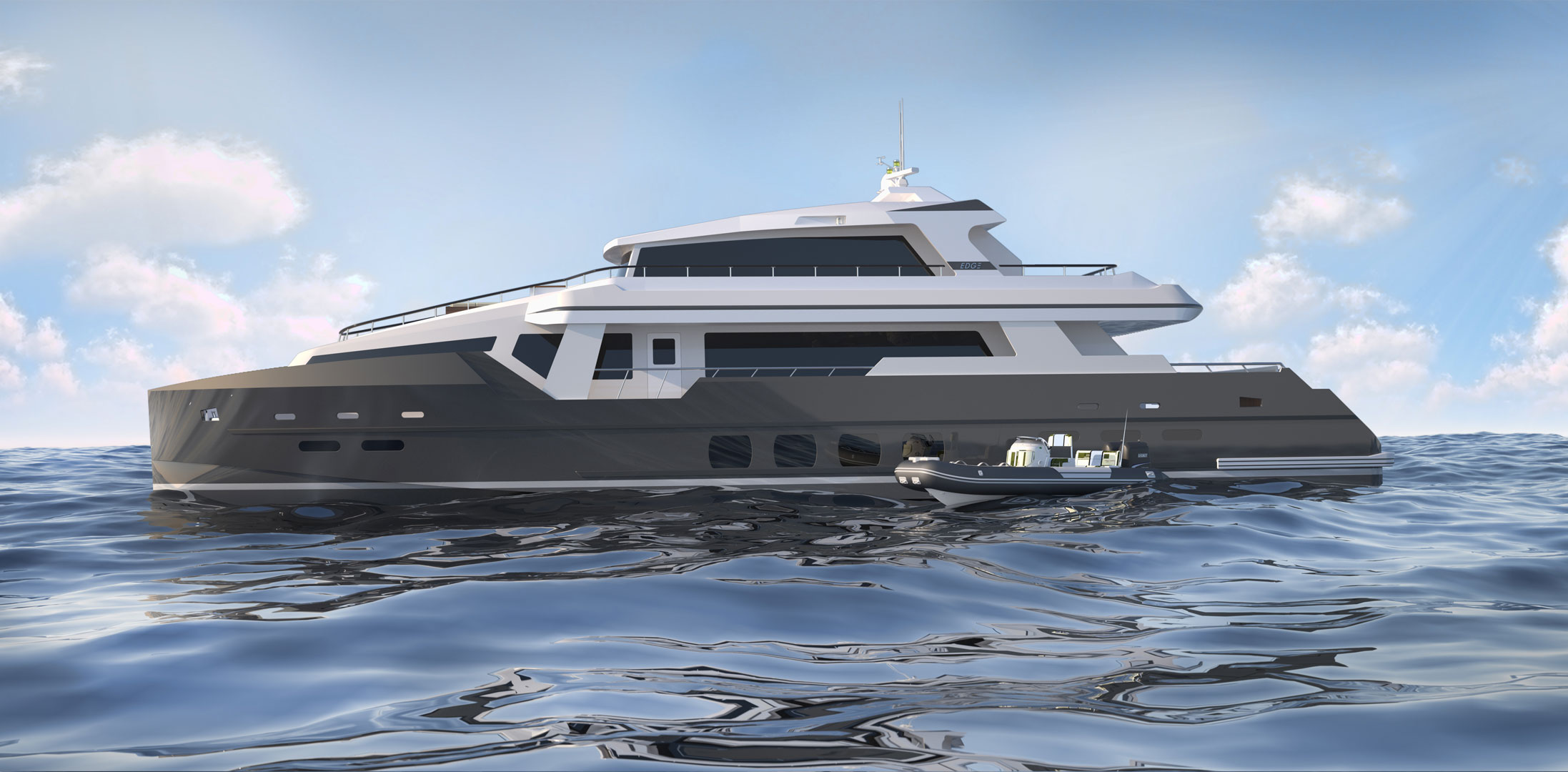 With a beam of 6.6 meters and a draft of 2.3 meters, Edge has been designed to maximize indoor and outdoor space. Through an elegant use of glass, Edge's main salon is filled with light and provides a great view through its tall windows.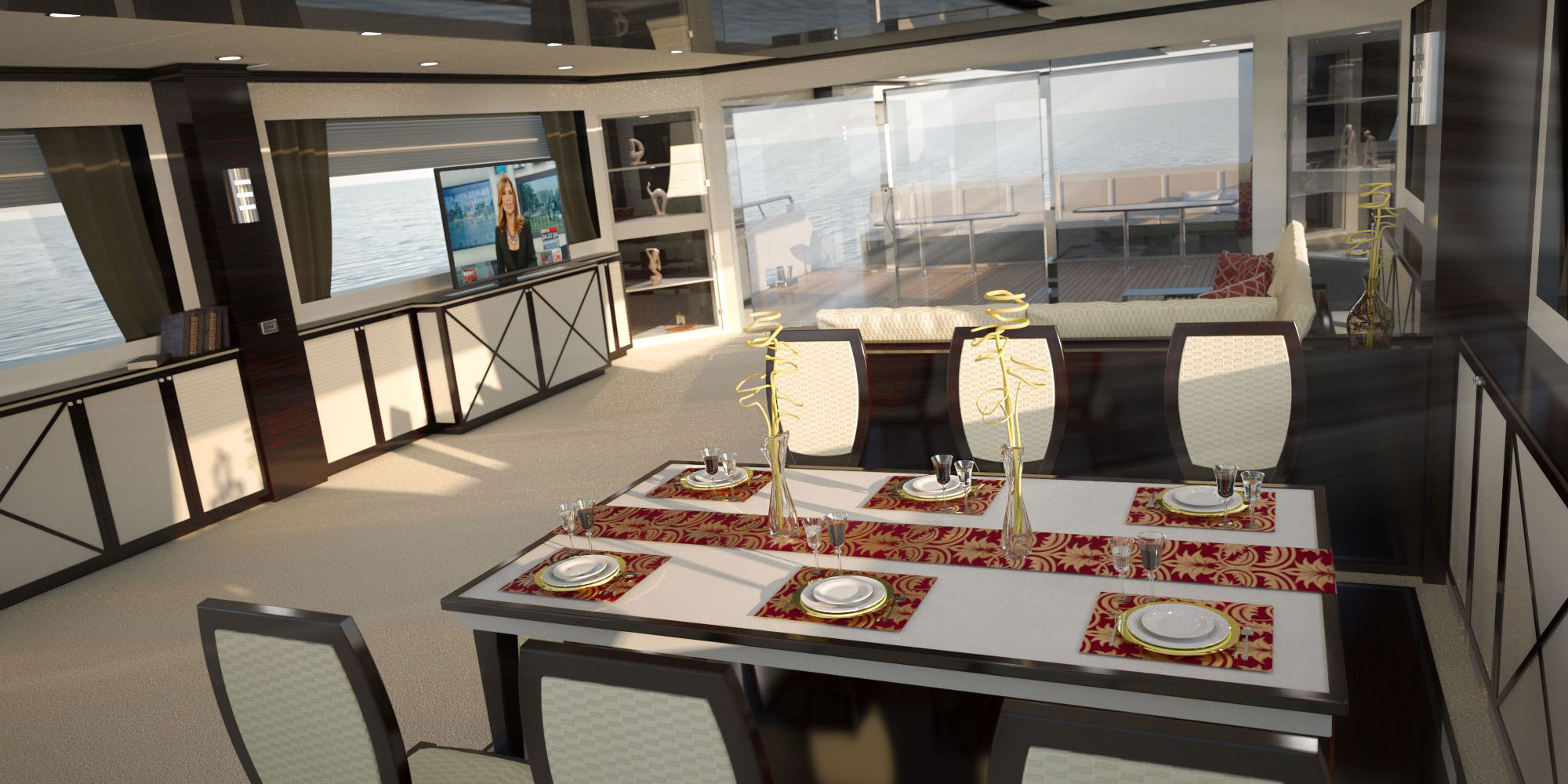 Another key feature on Edge is its unique outdoor space located on the upper deck, forward to the bow. A large sitting area, suitable for dining and entertaining is located in this area, along with a large sun pad, forward to the bow.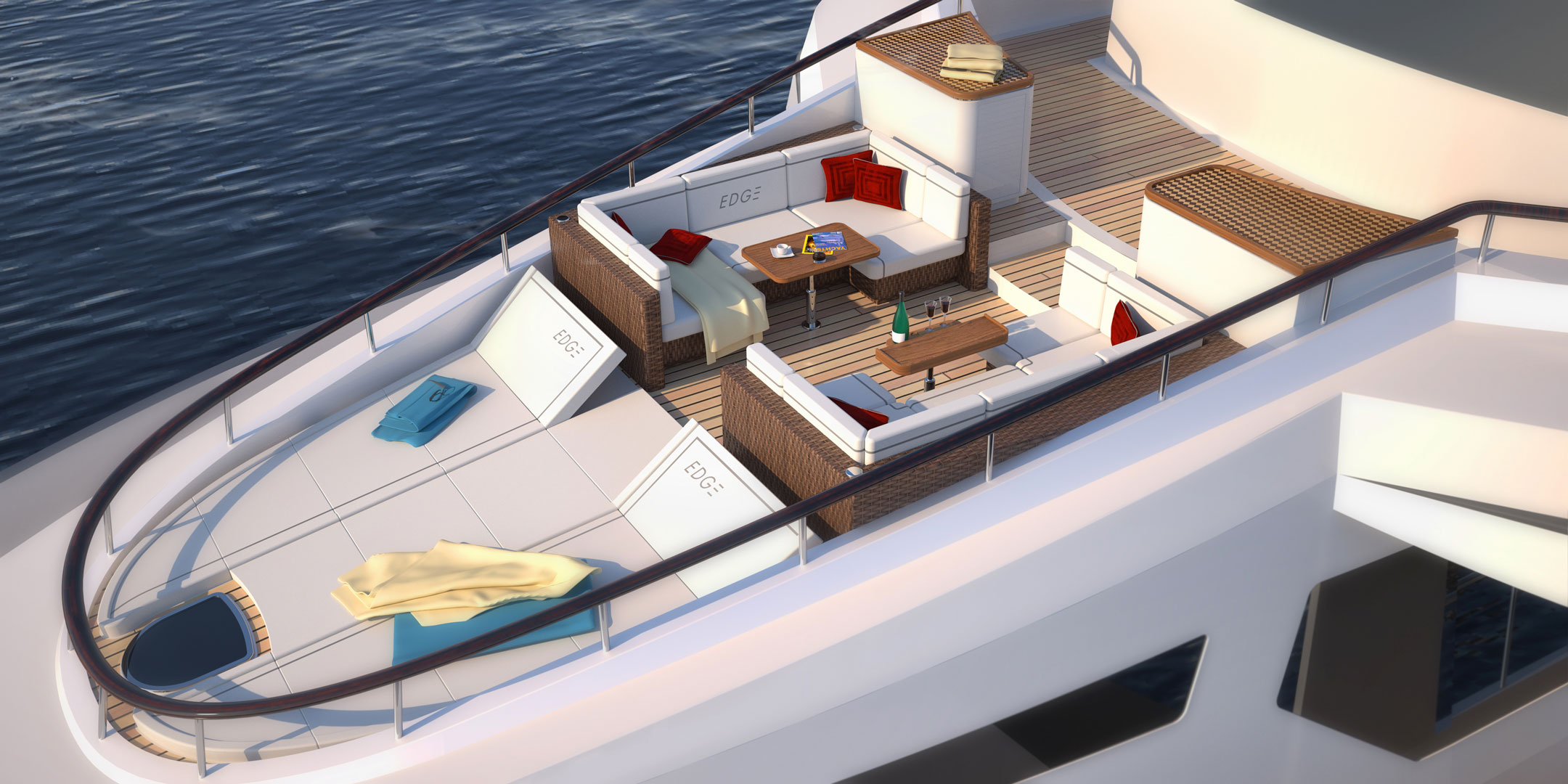 Ideal when moored aft-side in a harbour, this comfortable bow area can provide incredible intimacy and offers a tremendous view to the owners and their guests. Easily accessible by sidewalks on both sides of the upper deck, the bow area can be protected from the sun by a pergola.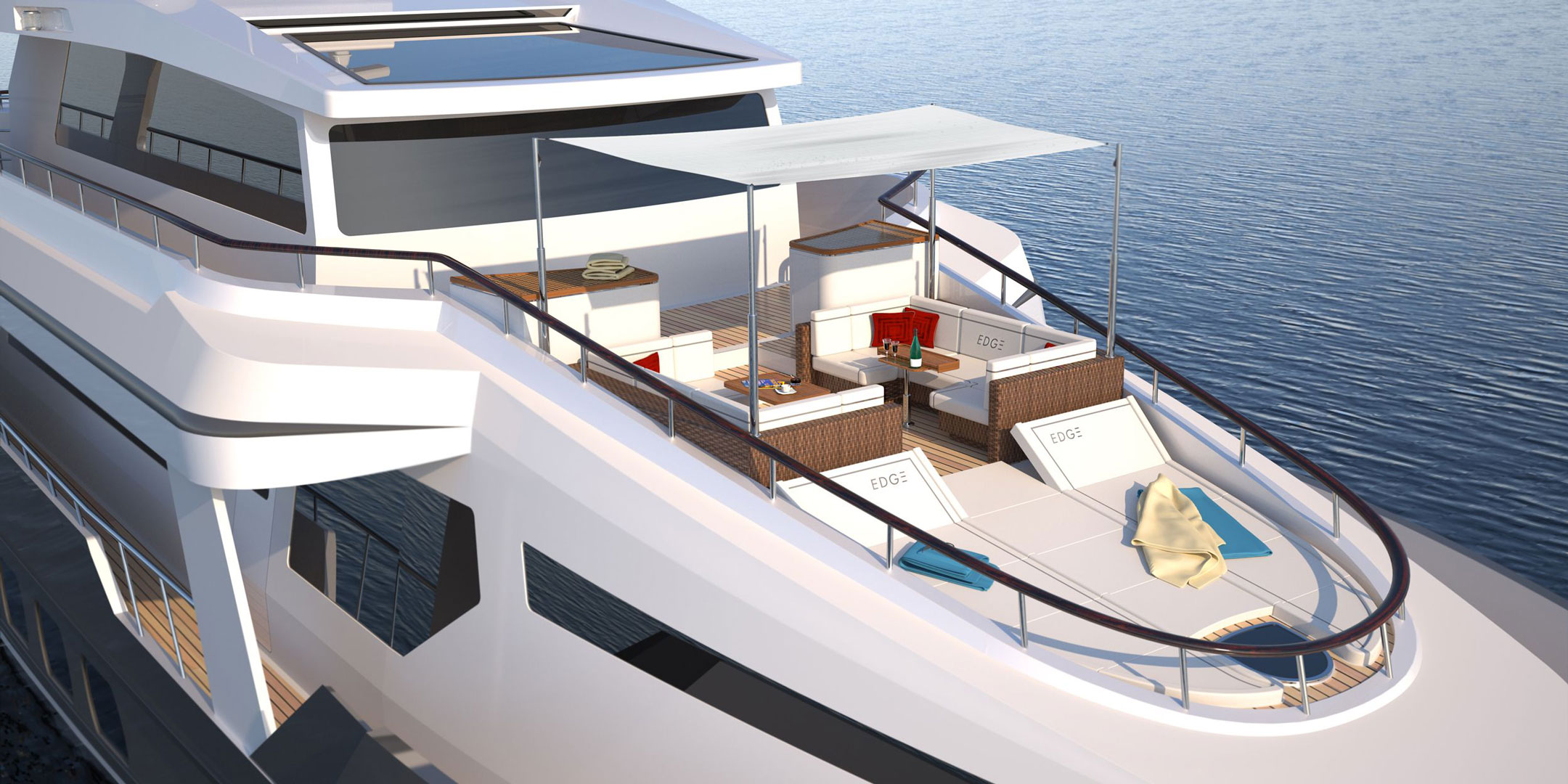 Edge's distinctive lines make her a perfect occasions for a visionary owner to build something new and to embrace the vigorous spirit of pure excellence that Kabe Yachts offers.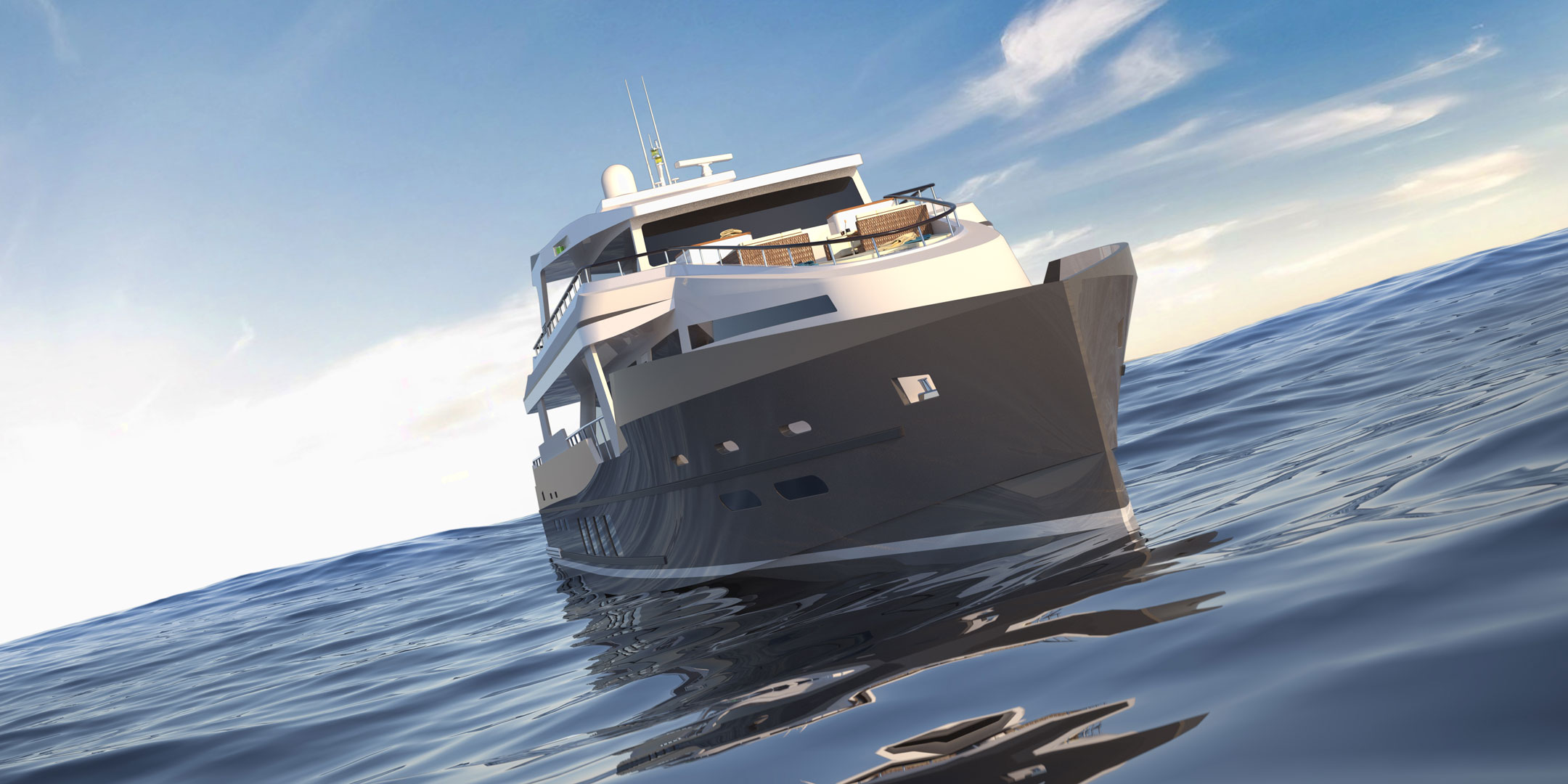 Kabe Yachts
was recently established as a new brand of KABE, a German engineering company with over 30 years of experience in the maritime industry.