Italian shipyard Rosetti Superyachts and Italian designer Giovanni Ceccarelli made a collaboration and created two supply vessels concepts measuring 35 and 50 metres.
"I wanted to create an original exterior profile distinguished by clean, essential lines that eliminate superfluous elements to arrive at a truly timeless design." Giovanni Ceccarelli, a life-long sailor and yacht architect, loves to start from scratch with a hand sketch when he begins a new design for a shipyard or owner.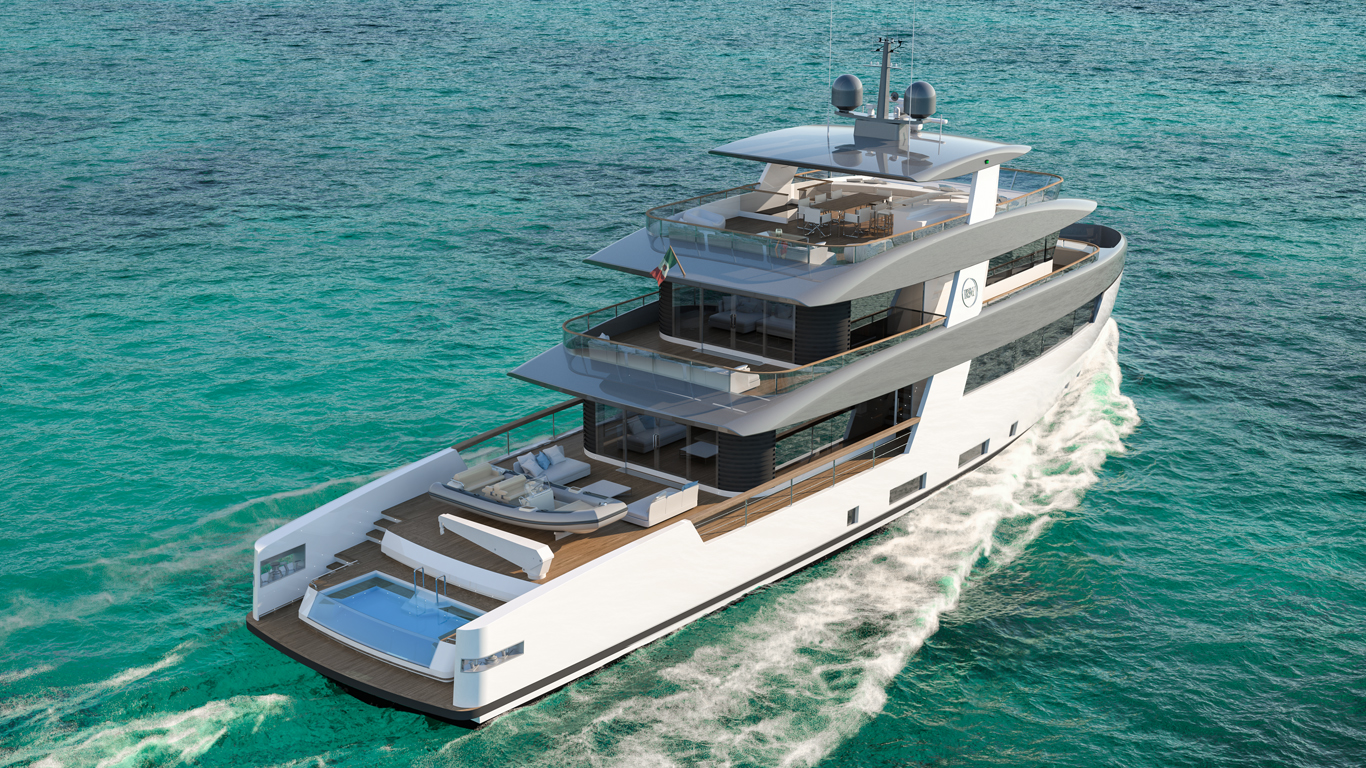 The new 35m Supply Vessel concept will be built from steel and aluminium together to combine comfort and efficiency. The steel hull forms provide low hydrodynamic resistance. Aluminium for the superstructures and composite materials for the top deck, in order to ensure optimal weight distribution and a low centre of gravity which reduces motions and increases comfort under way.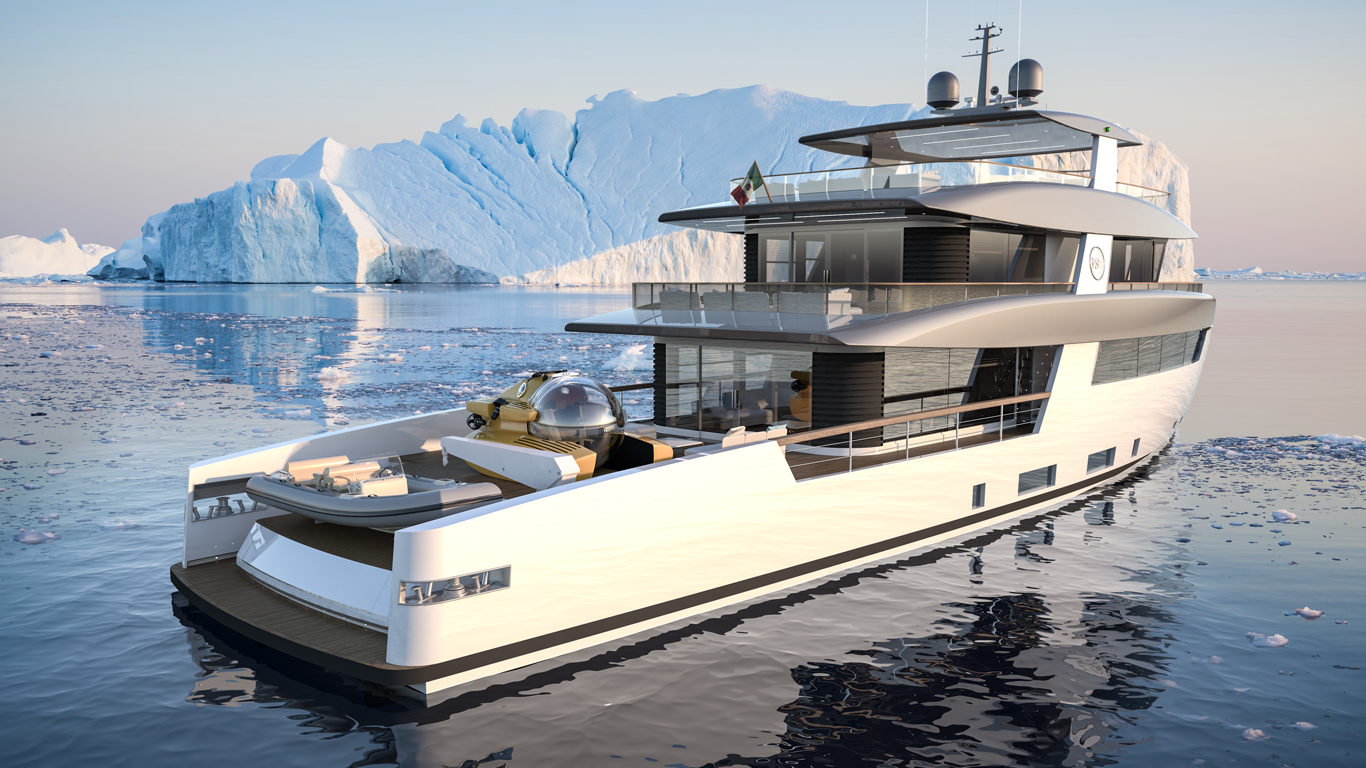 The interior general arrangements offer an owner's stateroom on the upper deck, with 180-degree views aft through the full-height glazing and a private terrace. Inside, there's a spacious main salon with dining area; and the forward galley can be directly accessed from the crew quarters. Four ensuite cabins provide comfortable accommodation for 8 guests, on the below deck.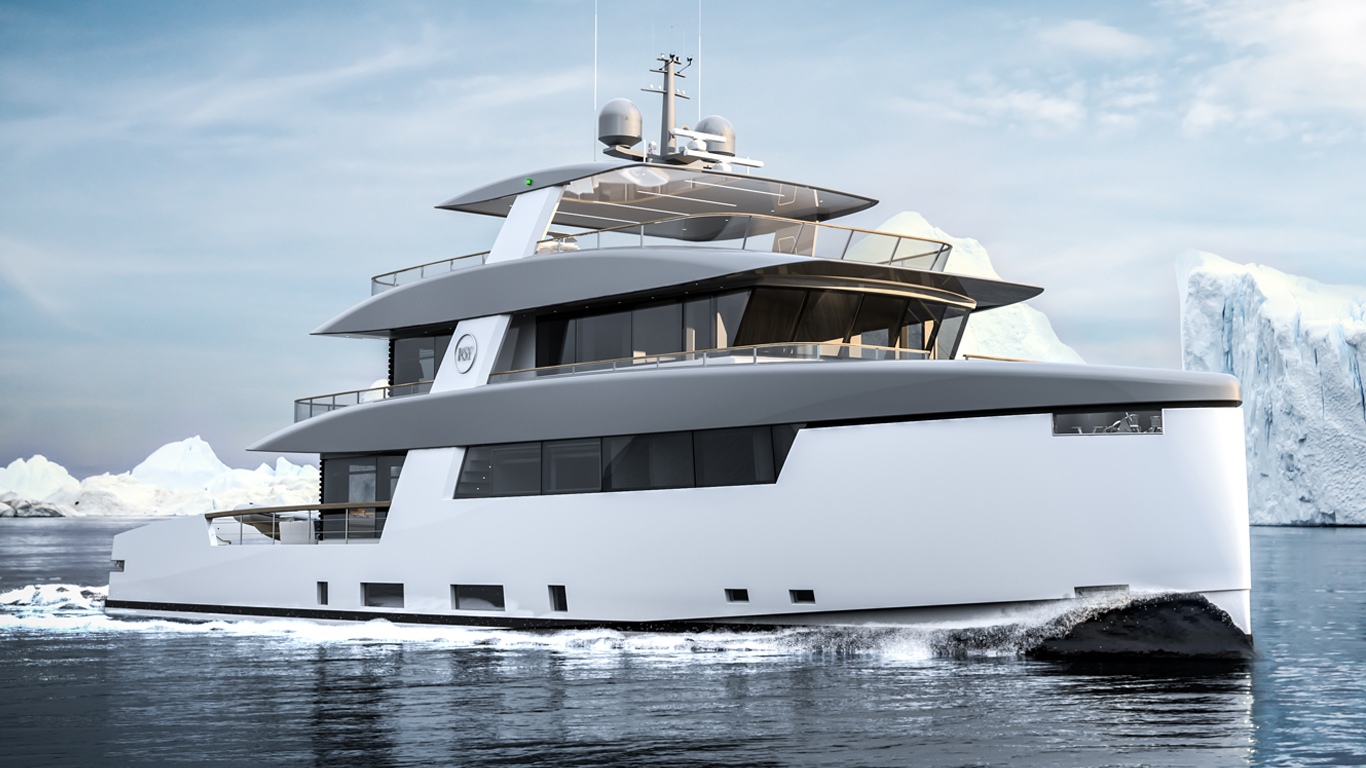 "On the new 50m Supply Vessel Yacht, hull and superstructures are part and parcel of each other, much like in sailboat design. This is not a simple exercise in 'redressing' a standardised platform: the hull lines and the topside's ones are inextricably linked together to give continuity to the whole."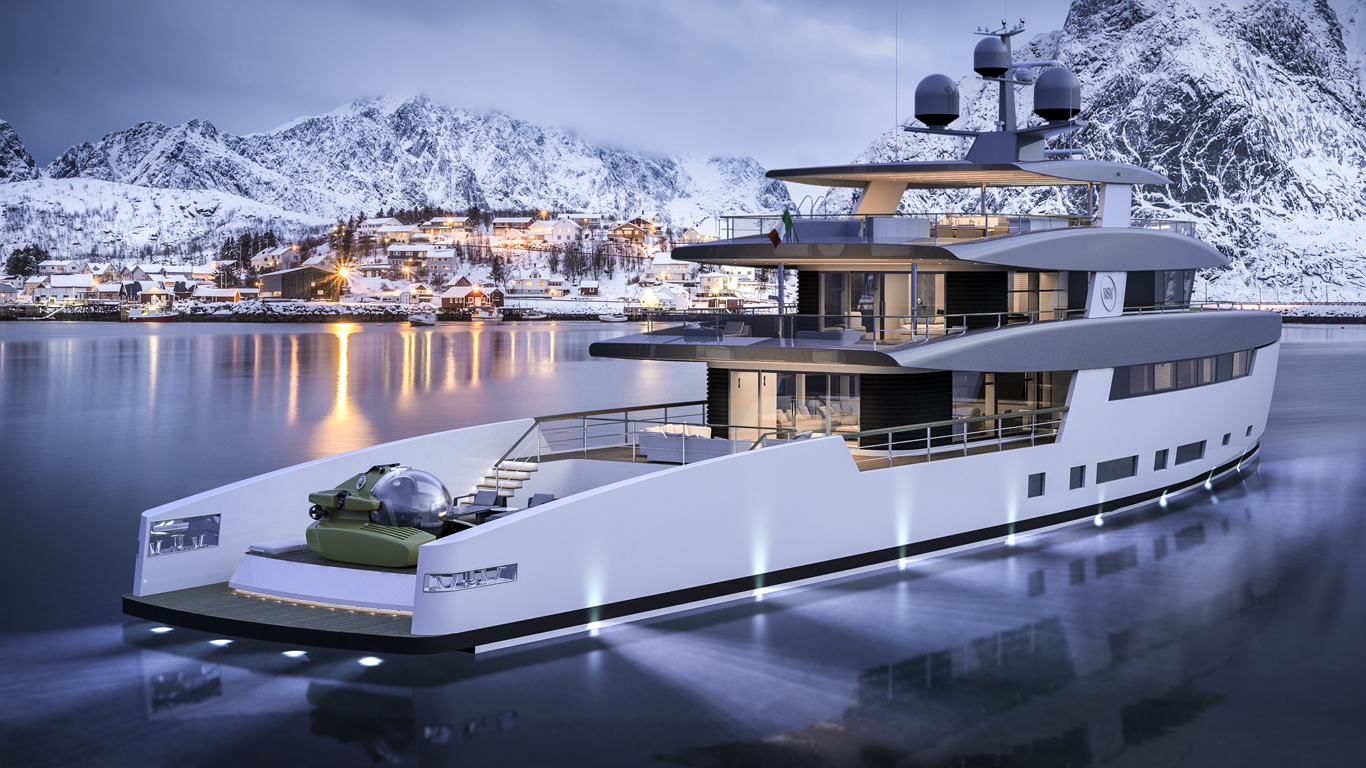 The 50-metre concept has a beam of nearly 10 metres, which offers even more interesting layout solutions. The main deck is arranged on two levels and covers a total area of 170 sq/m, including a 13 sq/m infinity pool and expansive beach club. The pool is heated so it can still be enjoyed as a hot tub in colder climates. Alternatively, the space can carry toys or a mini submarine. The tender is housed inside a dedicated garage."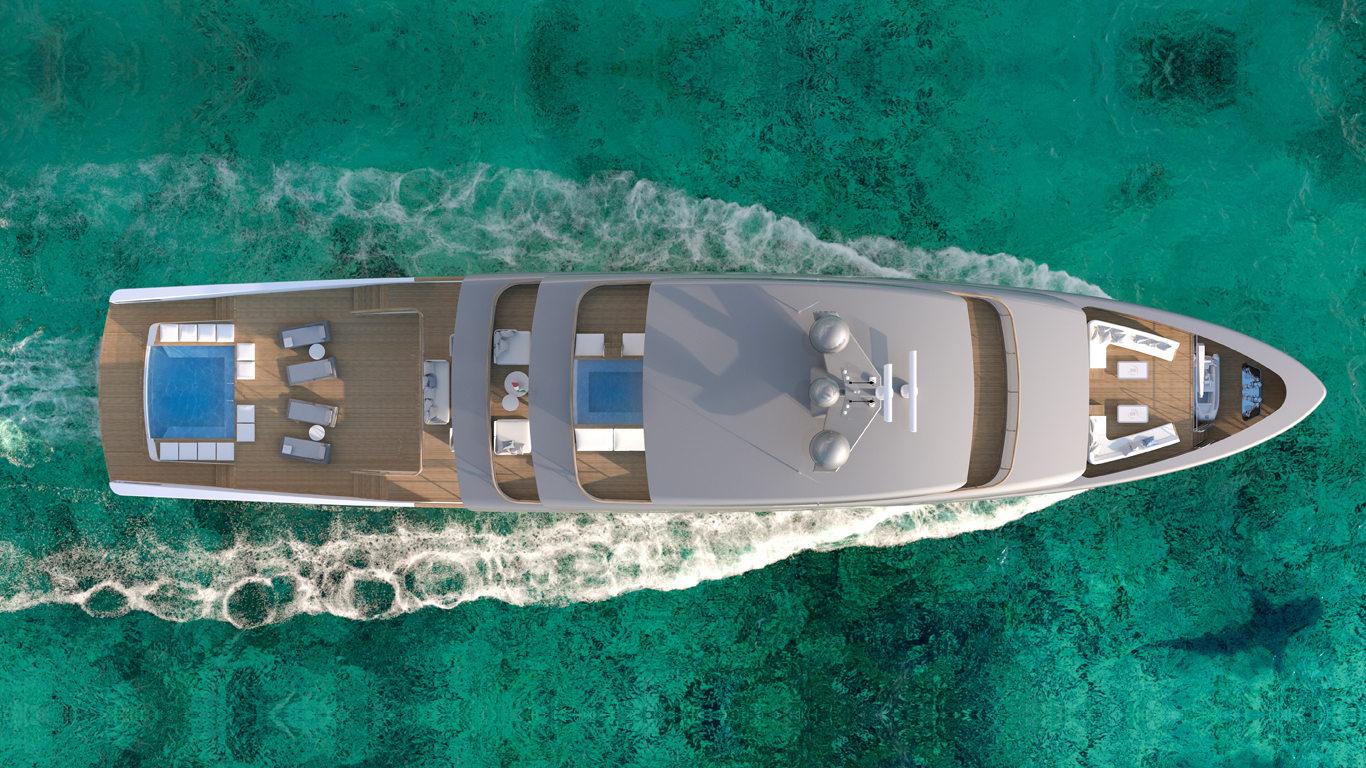 Like on the 35-metre concept, the main deck features a generous open-plan lounge and dining area separated by the staircase and integrated bar unit. The owner's suite is located on the upper deck overlooking the aft deck. The sun deck is equipped with a Jacuzzi, dining and relaxation area.