When one thinks of sports and physical activity onboard a superyacht, one's mind typically jumps to watersports or gym-based workouts. However, as owners' expectations grow with regards to the amenities that they require, new sports have made their way onto the water.
Football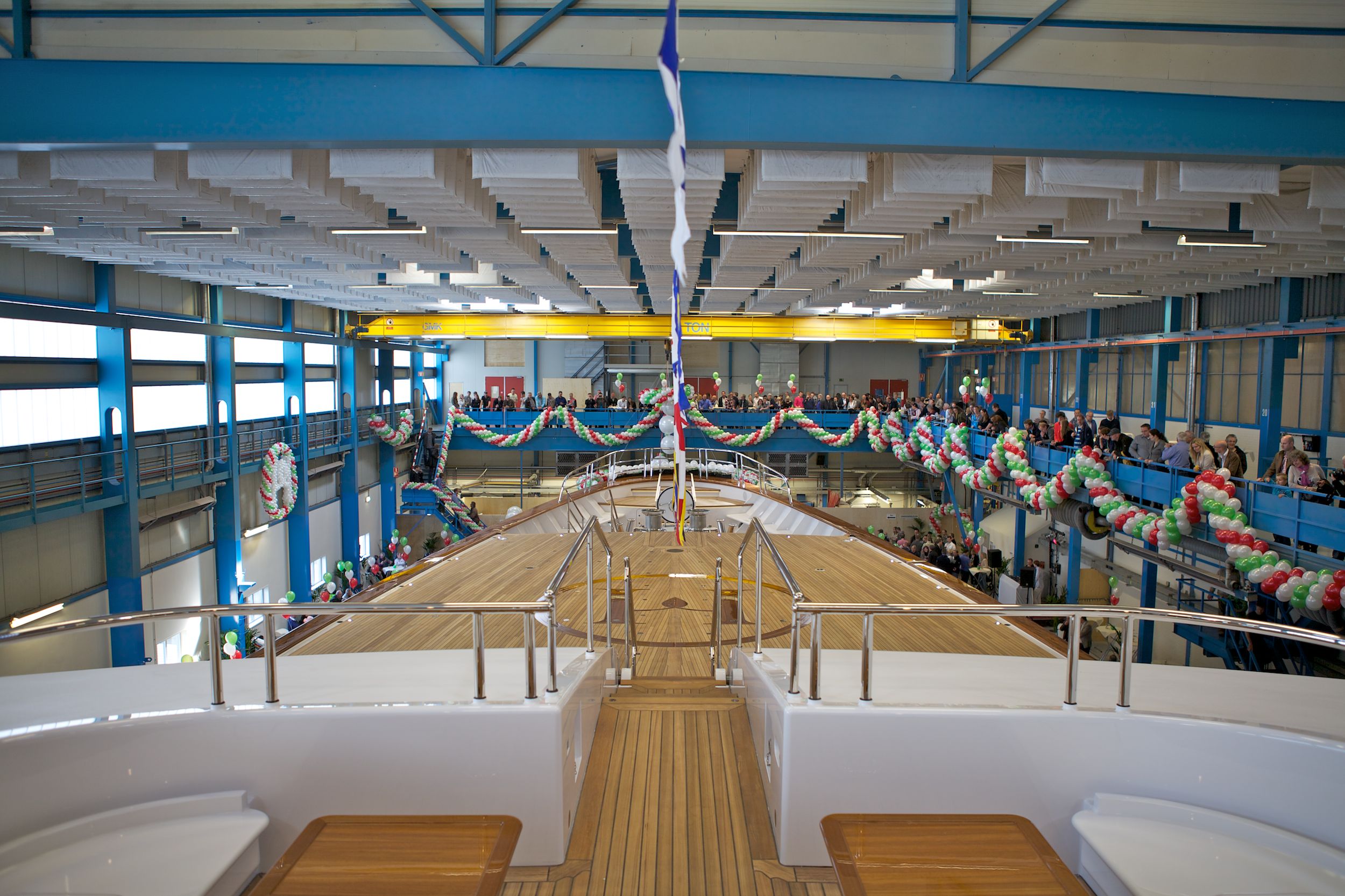 For many of the visitors descending on the French Riviera to catch a game of the 2016 European Championships, playing football on one of the luxury yachts anchored near Nice or Marseilles could look like an impossible fantasy.
Turns out, it isn't. The 78.5m
Hampshire II
, built by Feadship in 2012 was built to accommodate for such a need. It's teak-finished forward helipad can actually be converted into a football pitch or tennis court via the opening of two platforms on the sides of the bow. A large net is also then raised around the court to prevent balls from flying away.
Basketball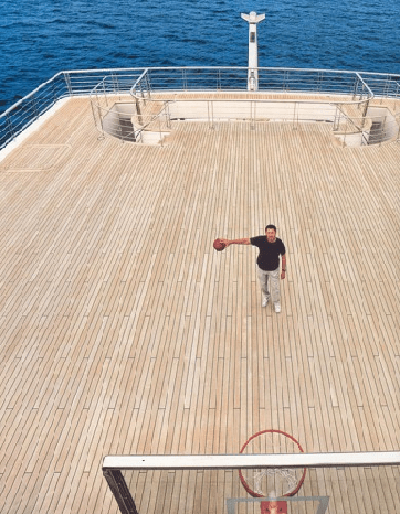 In recent years, millionaires, especially in the US, have taken interests in basketball teams. As an indirect results, some yachts are now equipped to play basketball on them.
A famous example of this is Paul Allen's
Octopus
which has a basketball half-court, aft of its second deck, which doubles as a helicopter hangar. Coincidently, Mr. Allen also owns the Portland Trail Blazers NBA team. Another yacht which features a basketball court is
Larry Ellison's Rising Sun
, which can be set up aft of the main deck as pictured here above.
Golf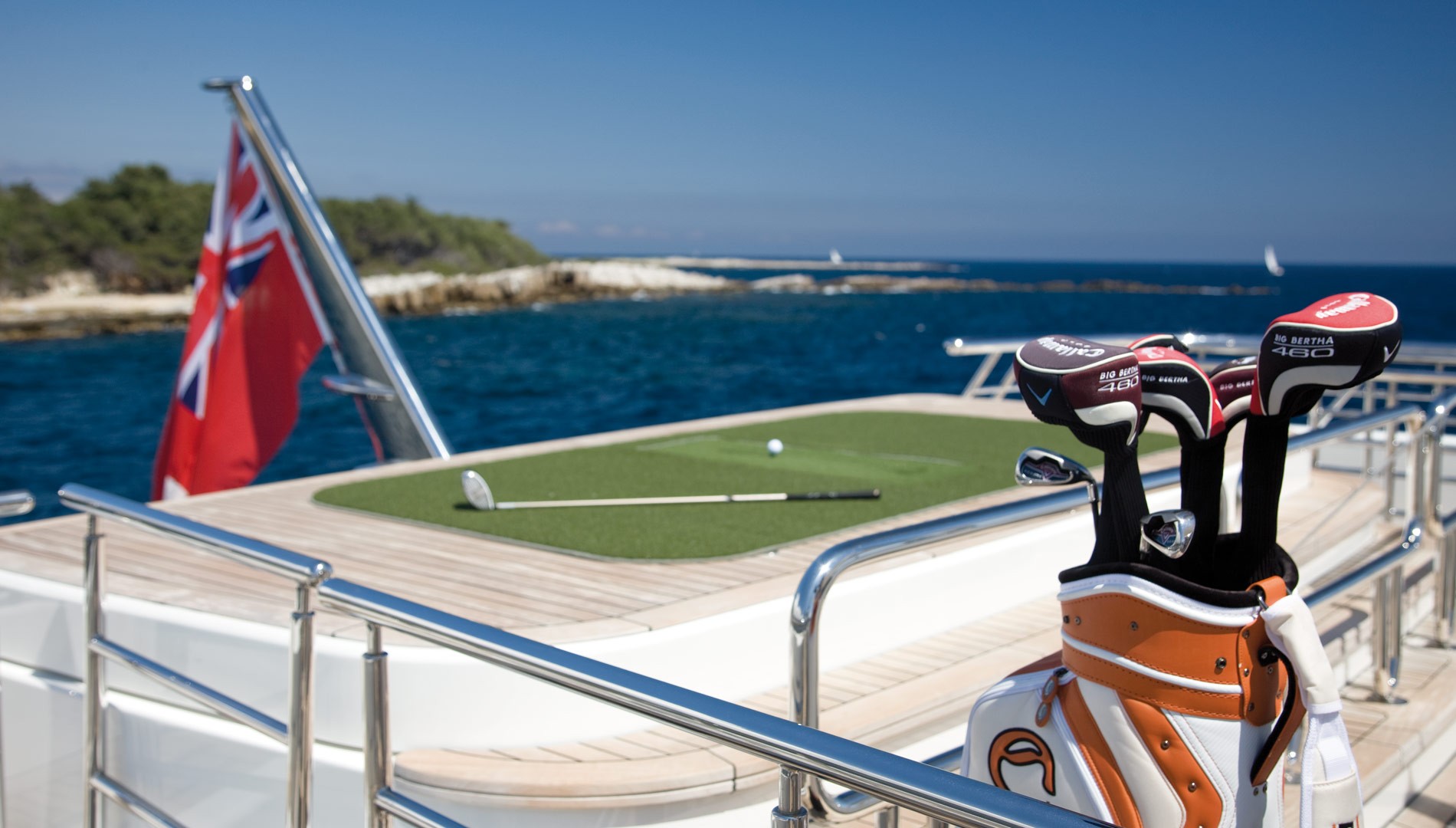 High net-worth individuals are generally no strangers to golfing and some of them have decided to bring their hobby with them to the high seas. Golf tees can now be found on yachts such as
Felix (ex. Amadeus)
.
On Felix, the golf tee is located aft of the upper deck allowing guests to shoot golf balls into the sea. Formerly owned by Bernard Arnault (LVMH), the yacht was then sold in December 2015 as his new
101m Symphony
was delivered according to
Nautica
.
In fact, golf on yachts and near marine environments has become popular enough for special biodegradable golf balls to exist. The EcoBioBall degrades in 48 hours once it reaches the water and releases the fish food it contains inside.