Centouno Navi has revealed new details about its 28-meter Forza model. The low-resistance hull form has been designed for high performance combined with high efficiency. Three MAN 12V 2000hp engines coupled to next-generation MJP waterjets as well as sandwich composite construction result in a yacht that is 30% lighter than its competitors with CO2 emissions that are 50% lower.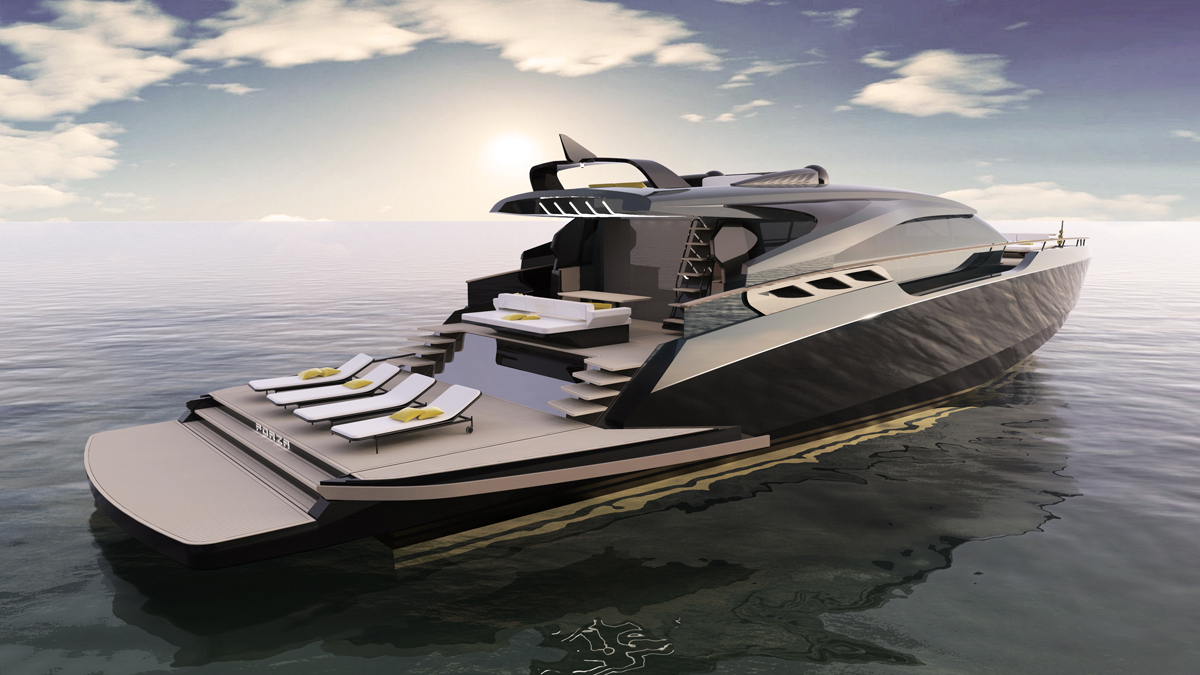 The efficiency of both the hull design and propulsion system means that with 9,500 liters of fuel Forza has an incredible range of 500 nautical miles at a cruising speed of 50 knots.
The choice of eco-friendly materials for the custom interior outfitting can save the equivalent of 20 trees and most of the materials are fully recyclable.
"Centouno Navi is all about respect for the sea," says designer Manuela Lucchesi. "The design and engineering of Forza is the result of the combined experience of the brand founders, who have lived by the sea and on boats all our lives."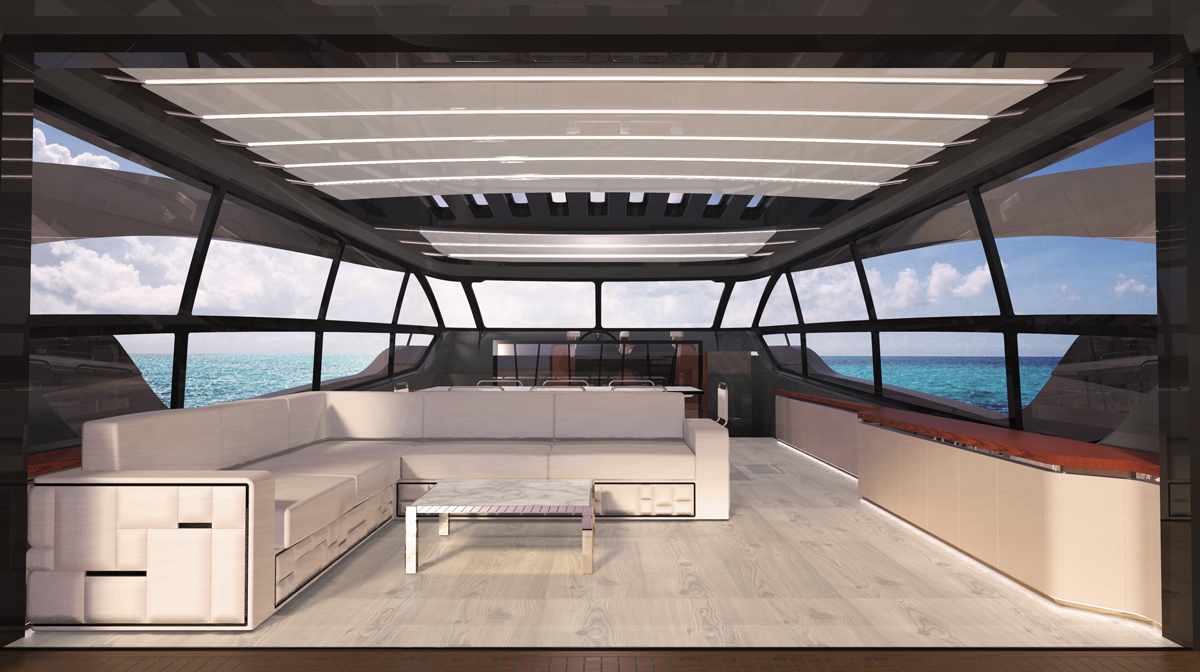 The naval architecture and build methodology draws on naval architect Marco Arnaboldi's former experience as founder and director of his own shipyards.
"I've been building boats for more than 30 years and I know what owners want," says Marco Arnaboldi. "Speed and efficiency are often at the top of the list because it means they can cover more ground in less time and do it with minimal environmental impact."
The hull construction using carbon and glass fiber in a hybrid sandwich with vinylester resin and high-density PVC foam core provides a lighter, stronger structure with optimal mechanical properties. Careful control of the turbulent boundary layer (TBL) around the hull means less drag and better lift.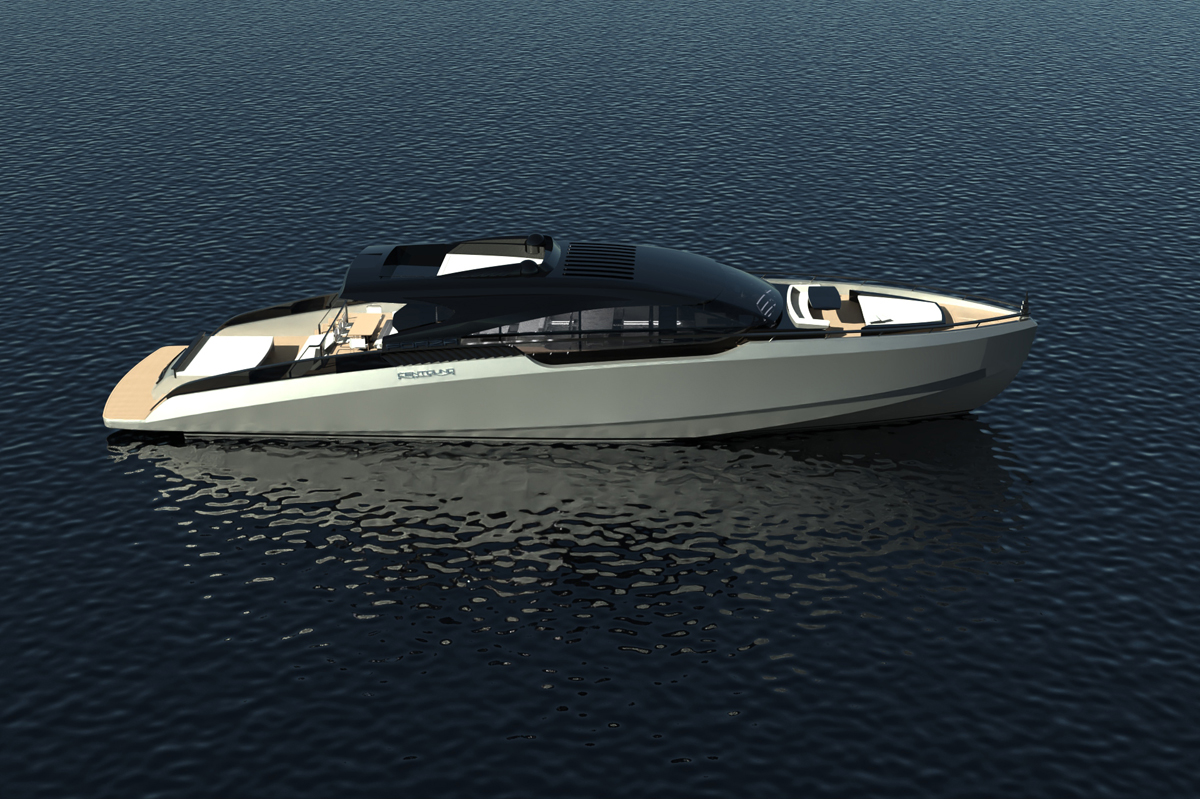 The advantages of waterjet propulsion over conventional drive shafts and propellers are well known: higher speed, faster acceleration, shallow water capability, greater maneuverability, less noise and vibration, as well as lower maintenance and longer engine life.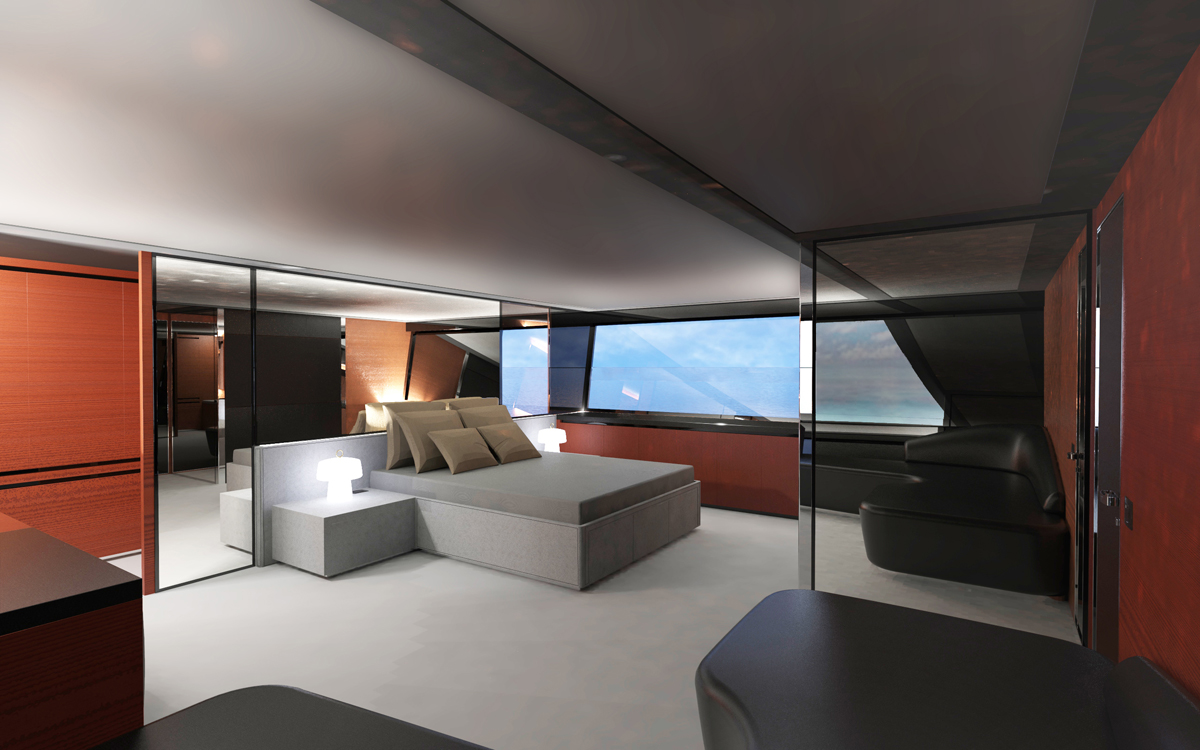 The dynamic profile and deck layout is based on fast shadow boats with a sleek superstructure, open transom and elongated bow. The large terraced aft deck features a fixed swim platform, a large sunbed (with room for stowing a tender underneath) and fold-down bulwarks to increase the deck area and contact with the sea. There is another wide sunbed on the foredeck.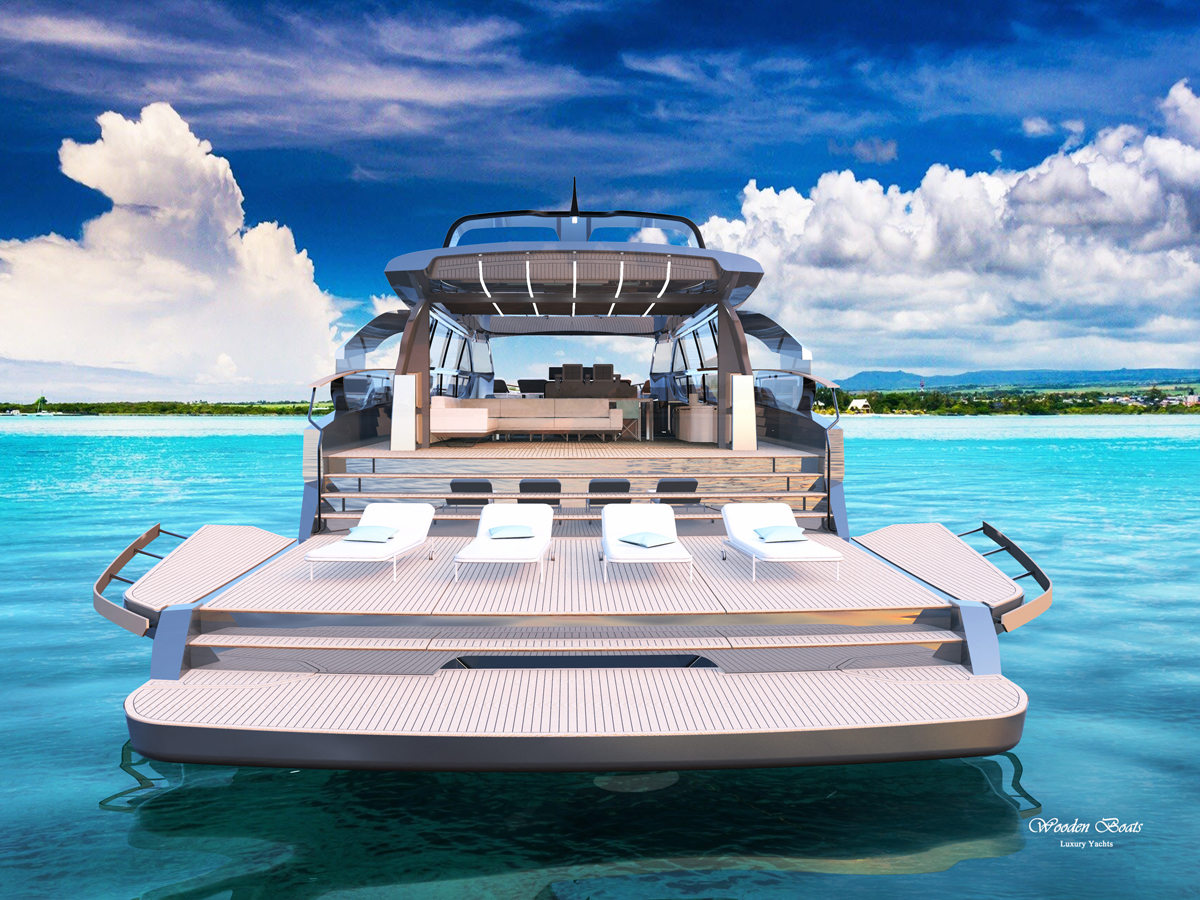 Under the enclosed hardtop is a saloon with sliding glass doors overlooking the aft deck, a dining area, and the pilot station. The guest accommodation below deck comprises four cabins: a full-beam owner's suite amidships, a VIP suite forward and two twin-single cabins (two crew cabins can be accessed independently from the bow).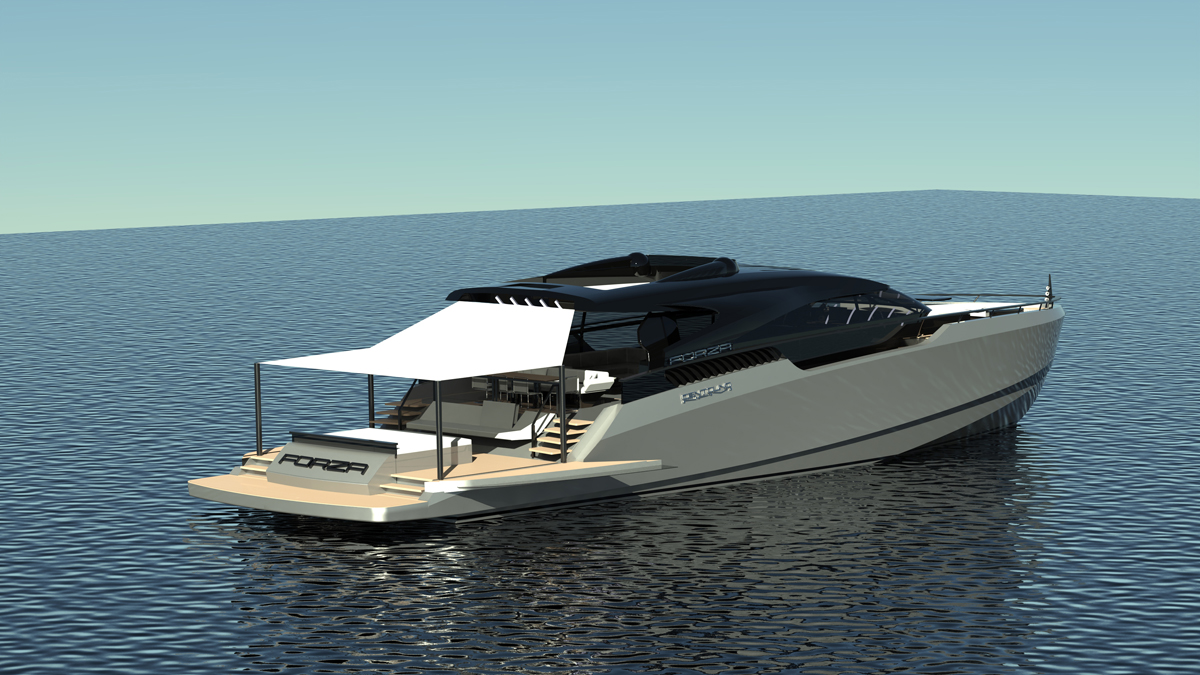 Centouno Navi is the new Made-in-Italy superyacht brand set up by designer Manuela Lucchesi and naval architect Marco Arnaboldi. The brand's series also includes 39-meter Eterea, the big sister of Forza and a full tri-deck superyacht. Her hybrid carbon composite construction is identical, but she is fitted with x4 MTU engines of 2,600hp each coupled to MJP waterjets for a top speed of 58 knots and a cruising speed of 50 knots.
Credits: Centouno Navi