Sparked by the idea of introducing a more approachable design language into the yachting industry, Isaac Burrough has released his latest design. The 28-meter motor yacht has an exterior that has more in common with product design, rather than the conventionally referenced architecture and automotive industries.
This both functional and elegant design showcases an exterior with long uninterrupted lines, large clean surfaces, and bold rounded edges. These elements combine to create a design that is simple in form, yet striking in appearance.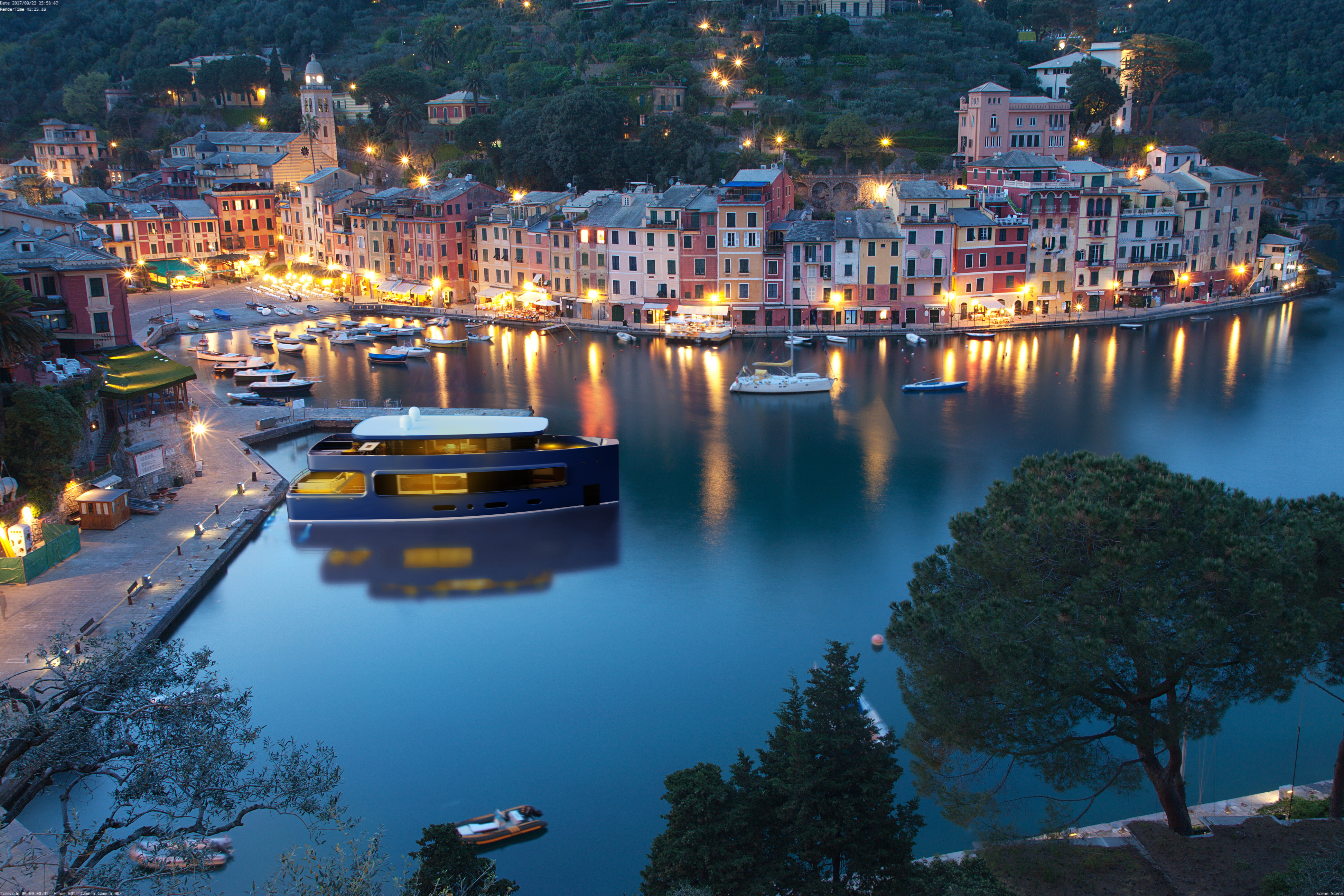 "My goal was to look beyond the usual sources of inspiration for the yachting industry, to create a design that is both calming and welcoming" - Isaac Burrough
The Santorini-inspired colour palette of rich blue and stark whites epitomises the feeling of summer, this theme is carried over both the interior and exterior, giving the yacht a strong central theme. Amplifying the feeling of a Mediterranean summer, the use of natural teak lends its warmth to the interior, while the contrasting white lacquer keeps the open-plan layout feeling light and modern.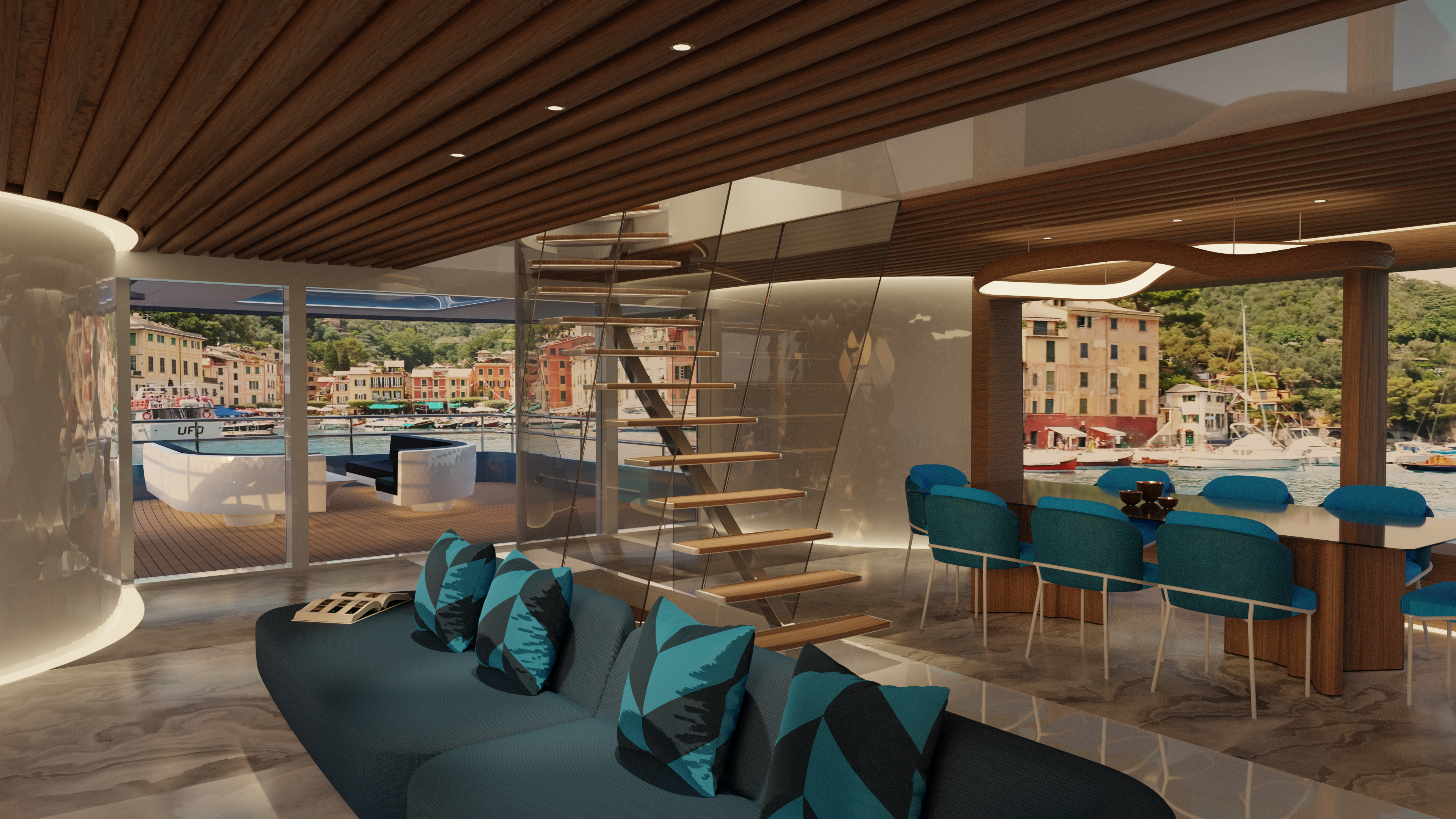 A true superyacht in a compact package, the design boasts room for 8 guests including a full beam owner's stateroom on main deck, full beam VIP cabin on the lower deck, and space for up to 4 crew on the lower deck forward. A central, glass encased staircase offers easy access between decks for the guests, with separate routing provided for the crew - allowing maximum privacy and perfect service on board.
Efficiency was also a major consideration in this design. Starting with the hull, which features a vertical bow to maximise the waterline length and reduce hull resistance, while still incorporating flare in the high bow to maintain seaworthiness. Additionally, the 98m2 flat roof on top of the superstructure is perfect for solar panel integration, which would drastically reduce reliance on fossil-fuel power, improving the boats carbon footprint.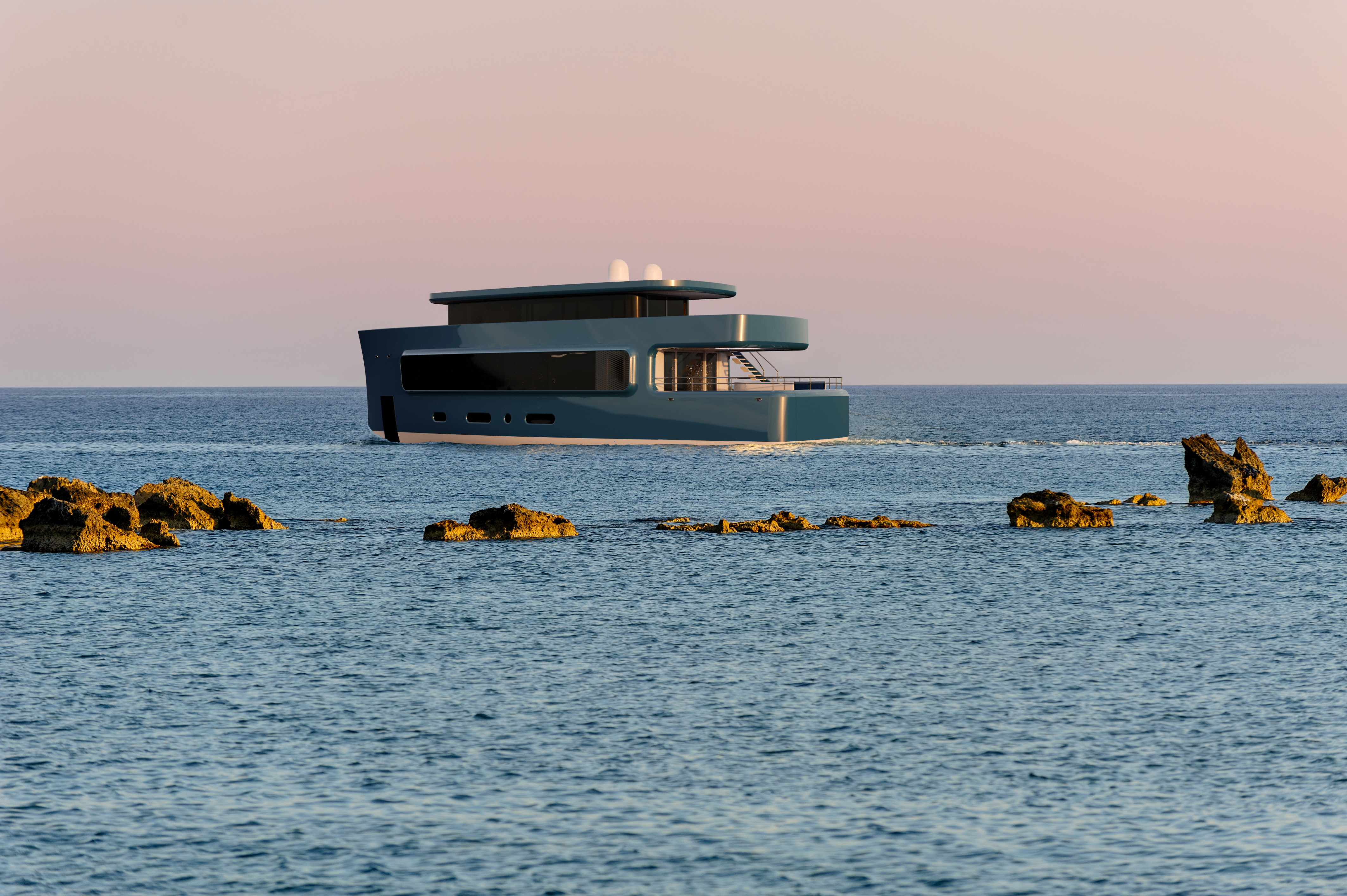 Isaac Burrough Design is a studio with a user experience driven design ethos infused with modern aesthetics. The focus is to design beautiful yachts that fulfil clients' needs and exceed their desires.
Originating from New Zealand, founder Isaac Burrough has a life-long passion for yachting. This passion for yachting and design led him to Europe, where he now pursues his dream of designing first-class yachts from his studio in Amsterdam.