The 27m Azimut Grande has just made its debut appearance at the Cannes Yachting Festival, which the Italian builder says brings the only 27 metre raised pilothouse, widebody 5-cabin yacht on the market.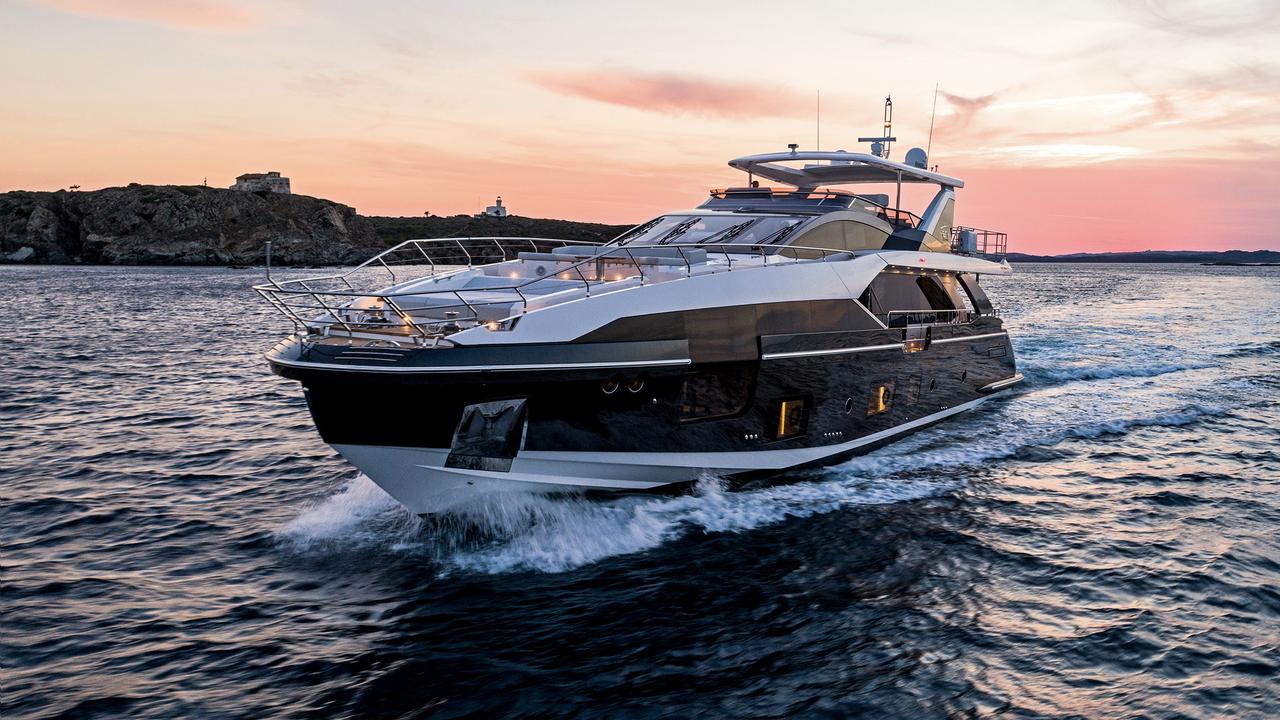 The Grande 27m becomes the largest yacht that the Italian shipyard has built in an open manner, meaning that once the hull was completed, all of the interior fitting was done before securing the 16 tonne superstructure onto it.
This technique was already used by the Italian group on its smaller vessels but has been implemented for the first time on a larger scale.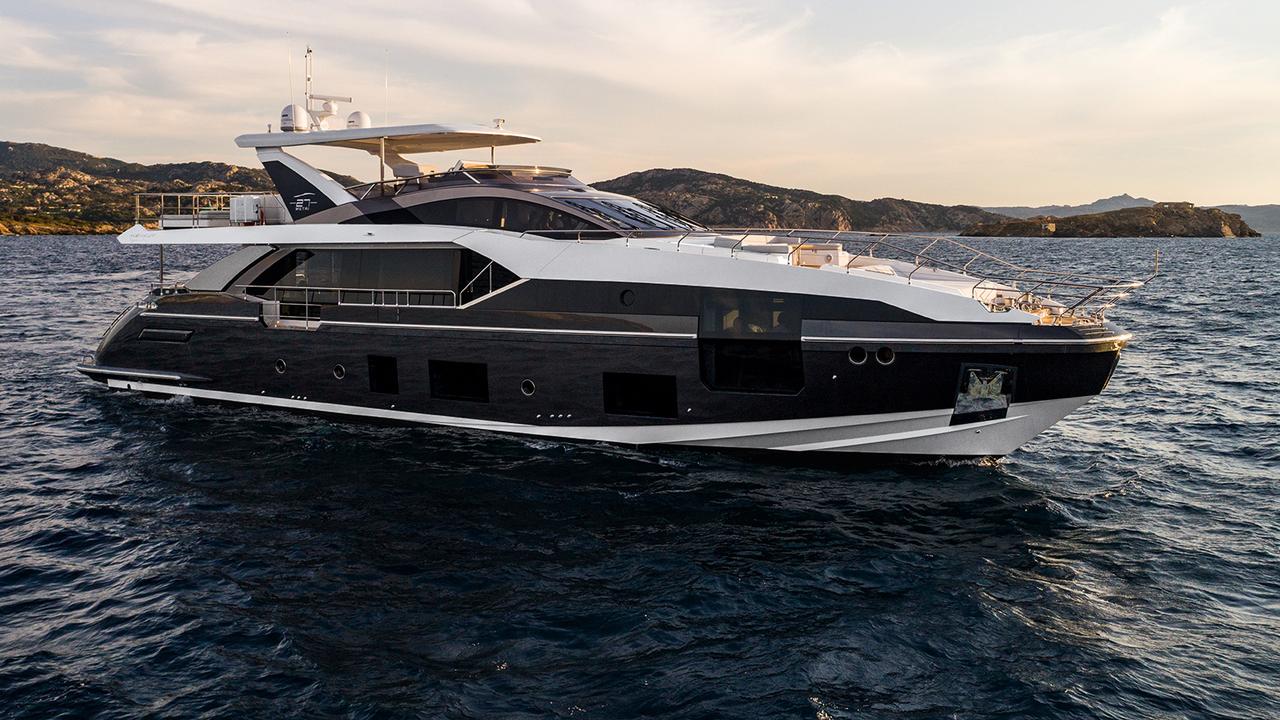 The benefit of this approach is a new type of efficiency in construction with Azimut saying that it aims to build 11 of these models every year after an initial eight that will be completed by the end of the year.
The owner off this first Grande 27m was a repeat, young Azimut client that took delivery of the yacht earlier this year, who according to the shipyard monitored construction only by looking at pictures without in-person visits.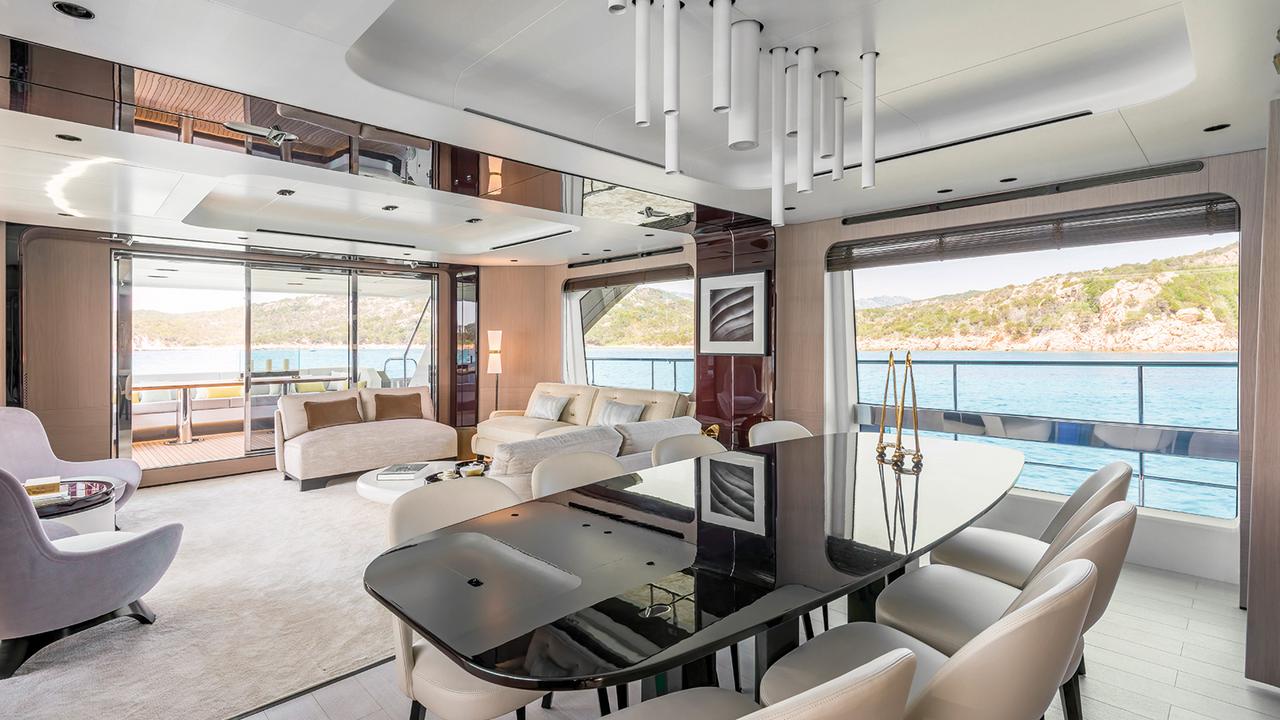 Coming up from an Azimut 50 to now his 4th Azimut in just 3 years, the Grande 27m's owner made only upgrade to the design, which they bought on-spec from Azimut, a powerful sound system that runs throughout the yacht together with Apple TVs.
Achille Salvagni, the interior designer responsible for the
70-meter High Power III
, was chosen to create 3 possible design configurations for the Azimut Grande 27m offering four or five cabin layouts, created at the shipyard's request to anticipate potential customer needs.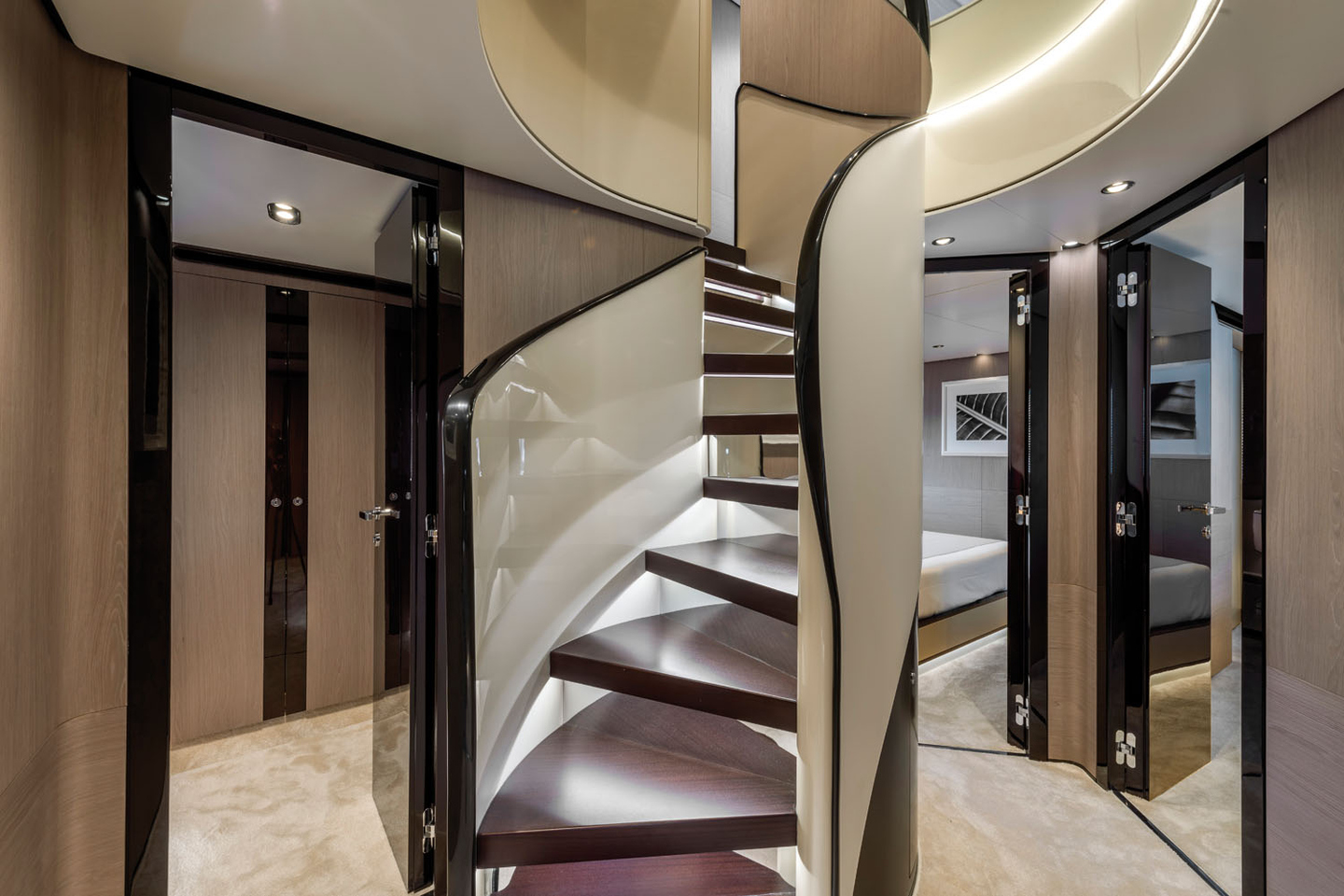 In addition to this Grande 27m, Salvagni was also responsible for the rest of the interior design for Azimut's Grande line that also includes a 35-meter flagship that debuted at the show as well. Expanding on the plethora of space offered by the widebody platform of the series that sees her stretch over 6,6 meters, Salvagni has implemented a series of design decisions that expand the interior volume that customers have come to expect.
In this philosophy, beds in twin cabins were placed in a V shape to allow for more floor space, the guest cabins were on the other hand positioned with their backs to the side of the hull to increase space. In the master cabin, this design view took the form of floor-to-ceiling windows.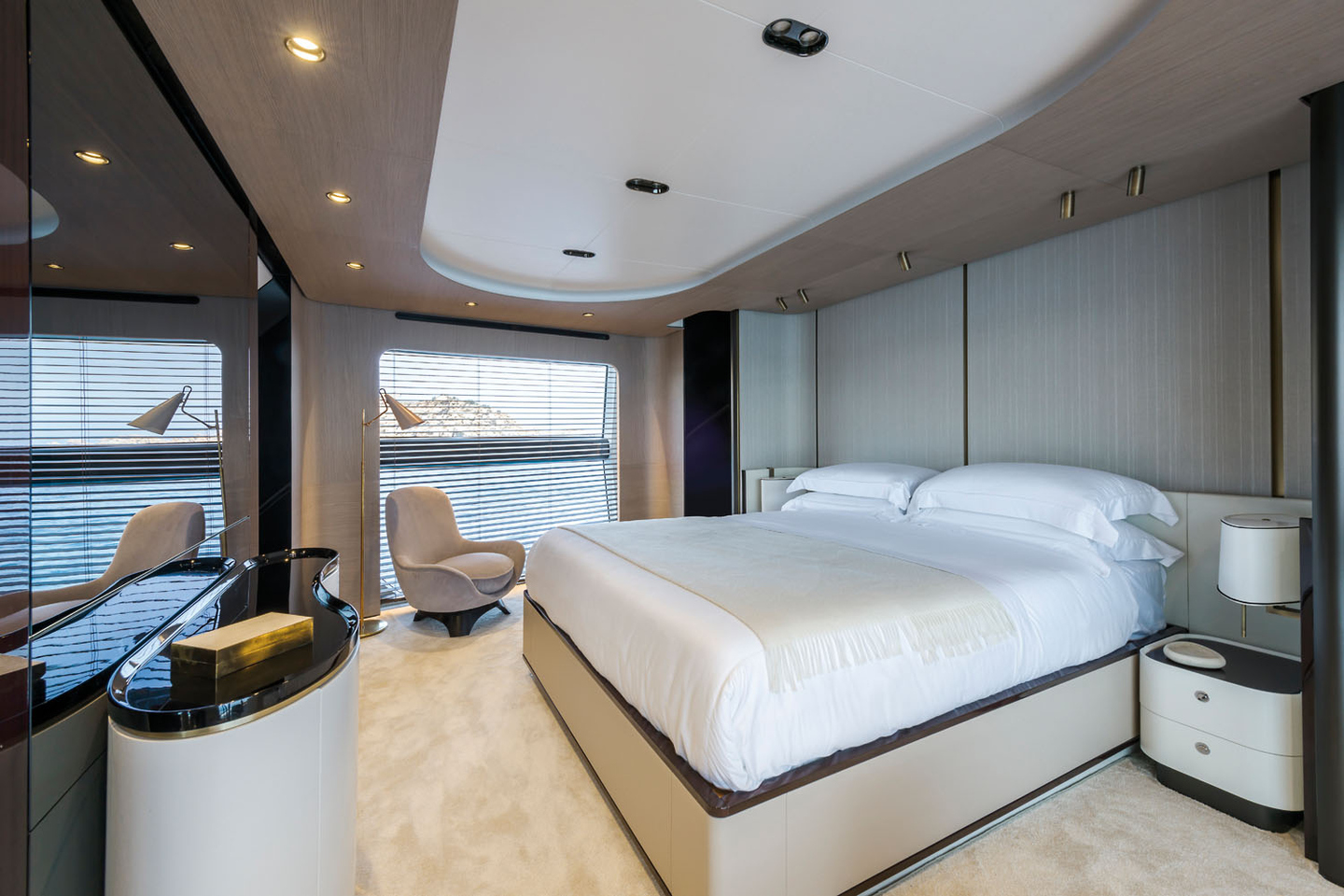 Powered by two MAN V12 engines of 1,900hp each, the Grande 27m can reach a top speed of 27 knots with her planning hull configuration. Cruising at 20 knots whilst burning 400 litres of fuel per hour, the yacht can also cruise for up to 800 nautical miles at 12 knots in economical mode.