The 26.58m
Grand Banks 85
is the company's newest flagship. Following the success of the Grand Banks 60 in 2017 and
Grand Banks 54
, the model will make her European debut during this year's Cannes Yachting Festival 2022.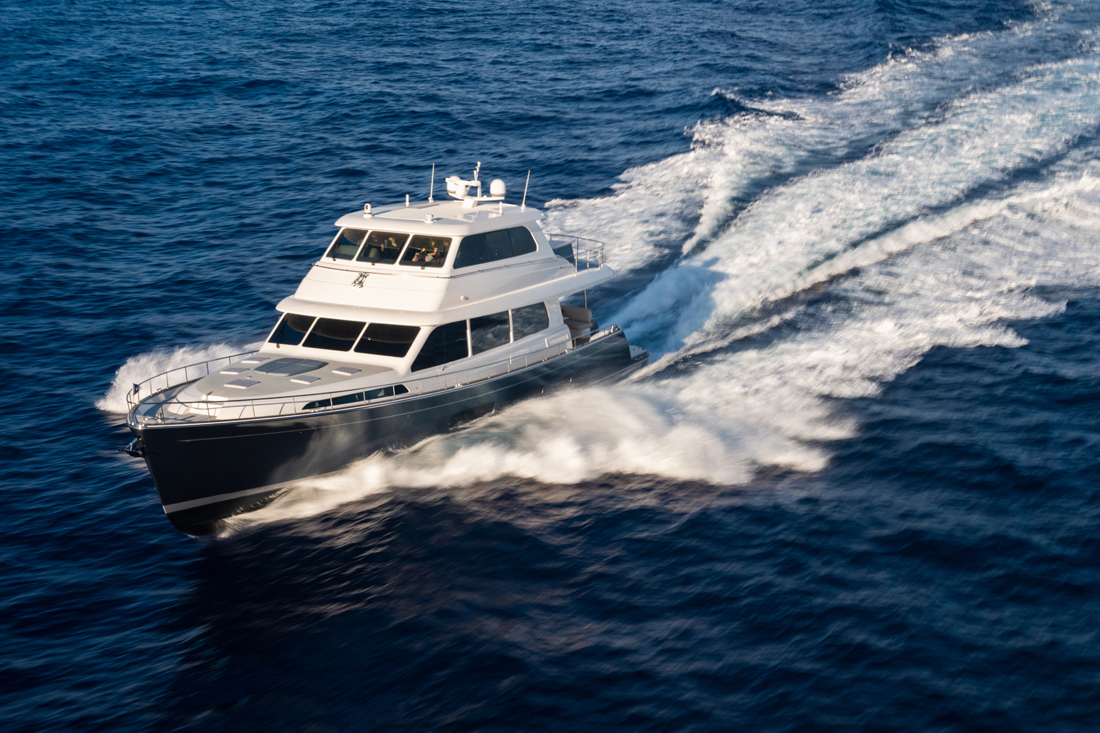 Like all new Grand Banks models, the GB85 benefits from the infinite knowledge gained from building cruising designs for nearly seven decades and delivering more than 7,000 yachts.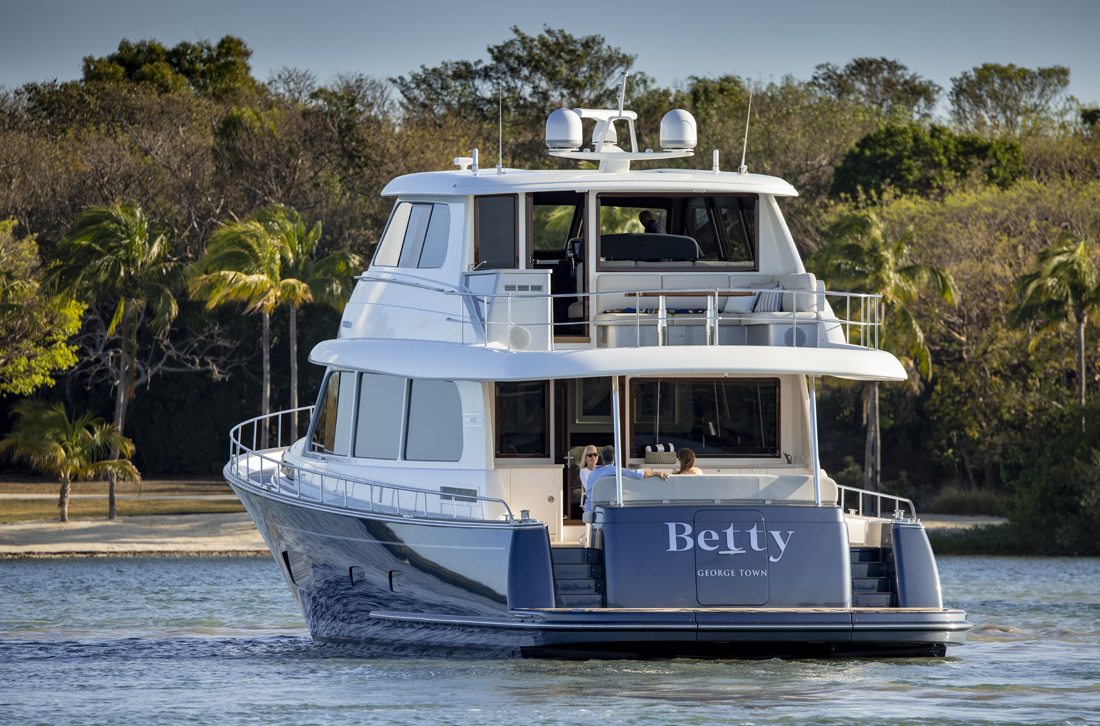 The GB85 is an ocean-going Bluewater cruiser that is also nimble with a shallow draft, making it equally suited for coastal cruising. Designed to travel efficiently at 21 knots for extended cruising, and easily handled by owner-operators, the internal configurations also accommodate spacious and impressive crew-quarters capabilities should that be the owners' choice.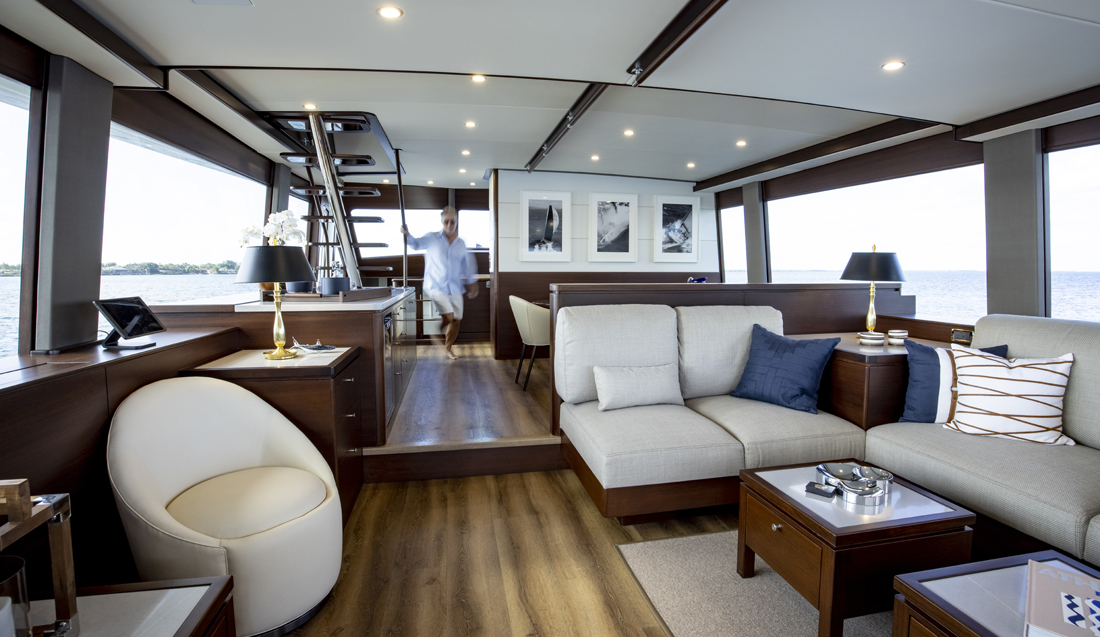 Hull No. 1 is powered by twin 1,000HP Volvo IPS 1350s. During the pre-delivery test, the GB85 met all expectations. Like the entire range of the new generation of Grand Banks, the GB85 runs flat and pushes very little water, demonstrating the superior efficiency of the V-Warp platform.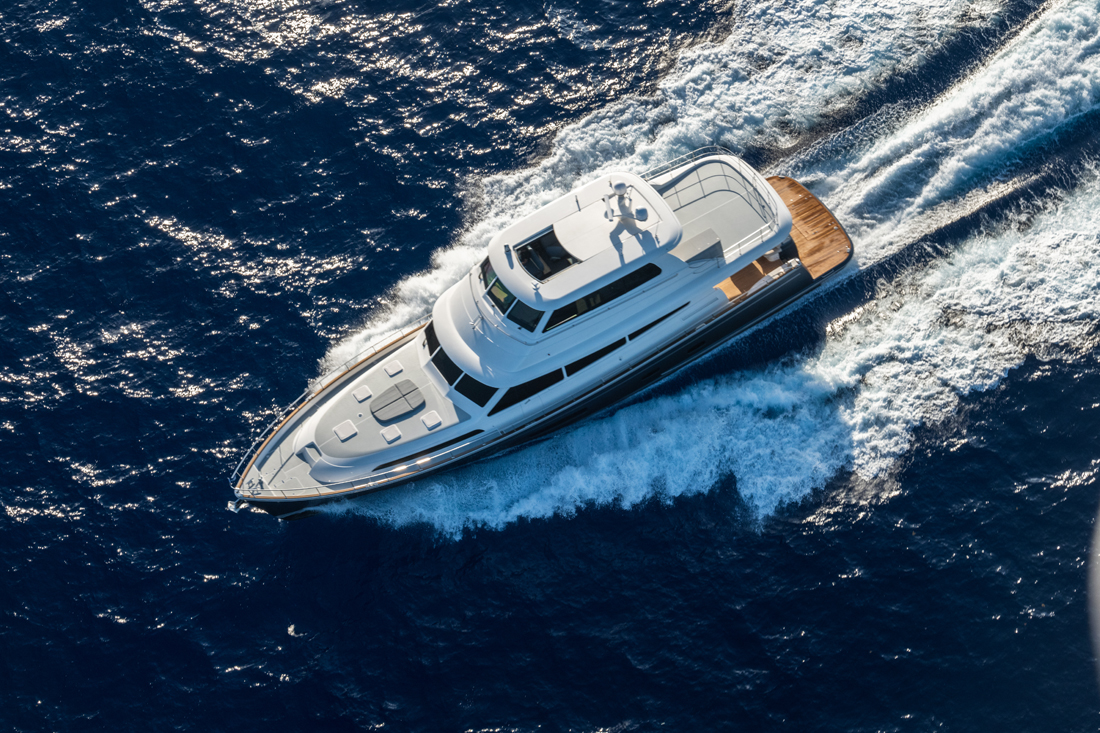 A beam of 6.75m allows Grand Banks to offer a range of internal configurations and amenities for both guests and crew. For long-distance cruising, special attention was given to both sociability and privacy.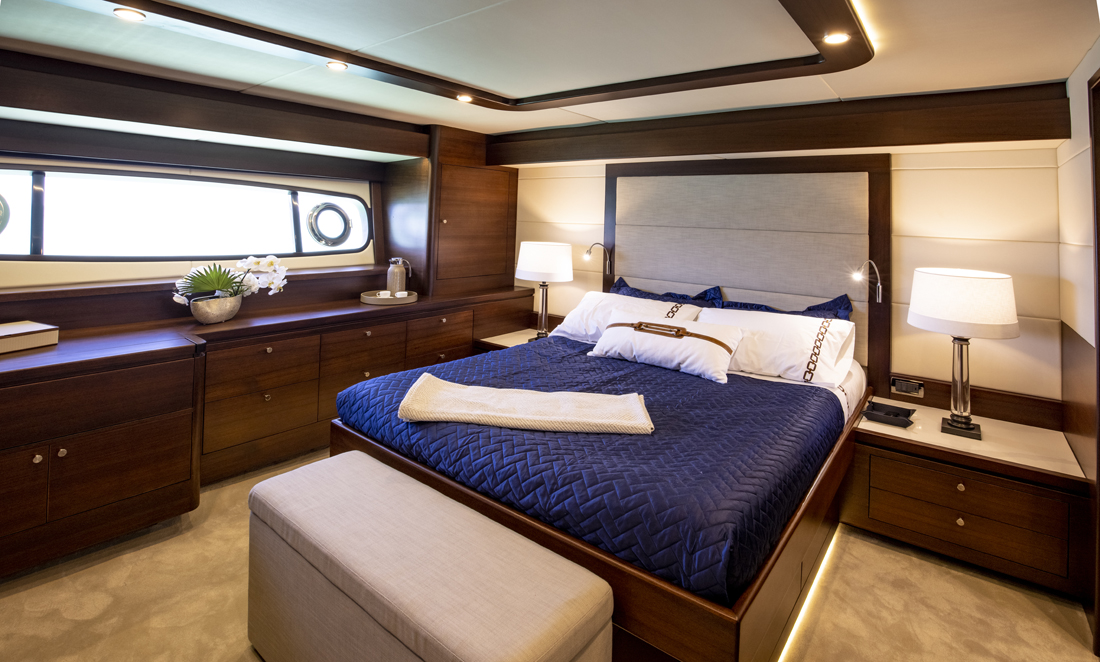 "First, we focused on what makes a superior long-distance cruiser while underway for long legs," said Mark Richards, CEO of Grand Banks. "This means understanding the rhythm that occurs while on passage, and creating various spaces where you can separate from others off-watch. Some people onboard are focused on running the boat, others are relaxing, and others may be sleeping. This approach ticks a lot of boxes in how the design comes together."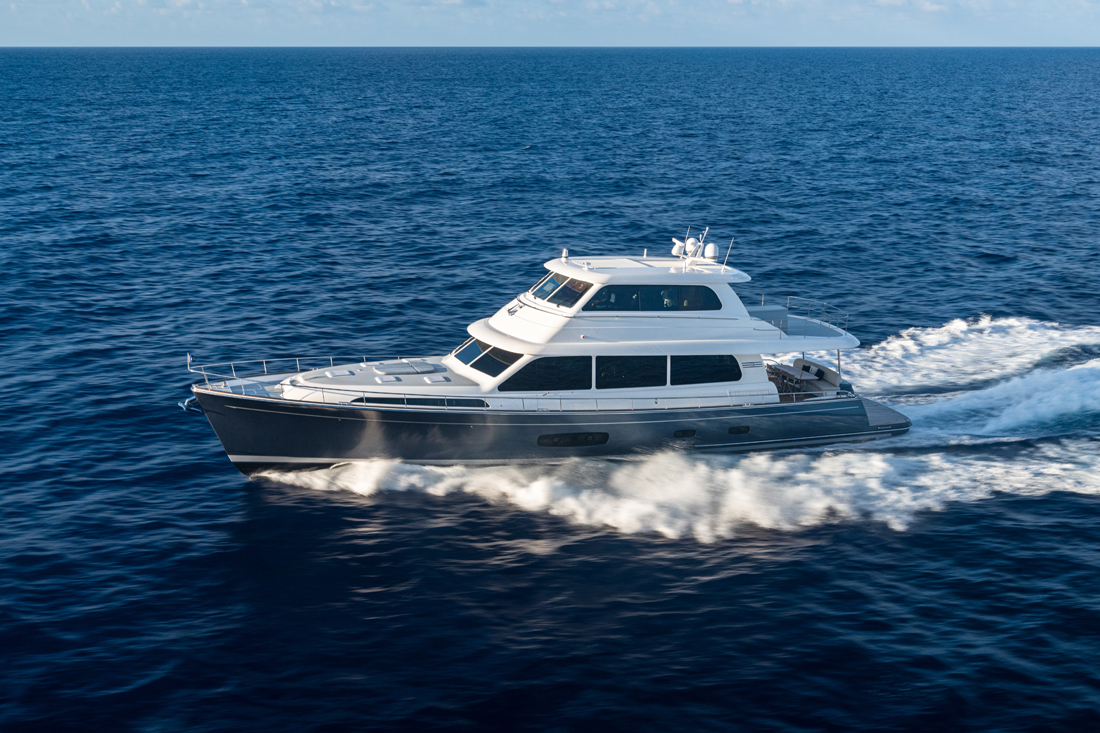 The story of the famous line of Grand Banks defined the "recreational trawler" category, began as American Marine in 1956. In 1993 the same time in Sydney, Australia, the Palm Beach brand was established, soon transitioning from impeccable sailing sloops into picnic-style motor yachts, taking cues and paying homage to the classic lines of the lobster style boats in both Australia and the United States. GB Marine Group story started in 2014, when Grand Banks acquired Palm Beach Motor Yachts and appointed Mark Richards as Chief Executive Officer.
Credits: One Van der Wal/Grand Banks Yachts