142-meter
Project Redwood
has been launched by Lurrsen. The details are coming from brokerage company Moran Yacht & Ship, which sold the yacht. This vessel is the largest yacht ever sold and built by a brokerage company in the history of yachting. Designed by the team at Nuvolari & Lenard,
Project Redwood
is being built to a Moran Yacht & Ship specification and her construction is being overseen by them.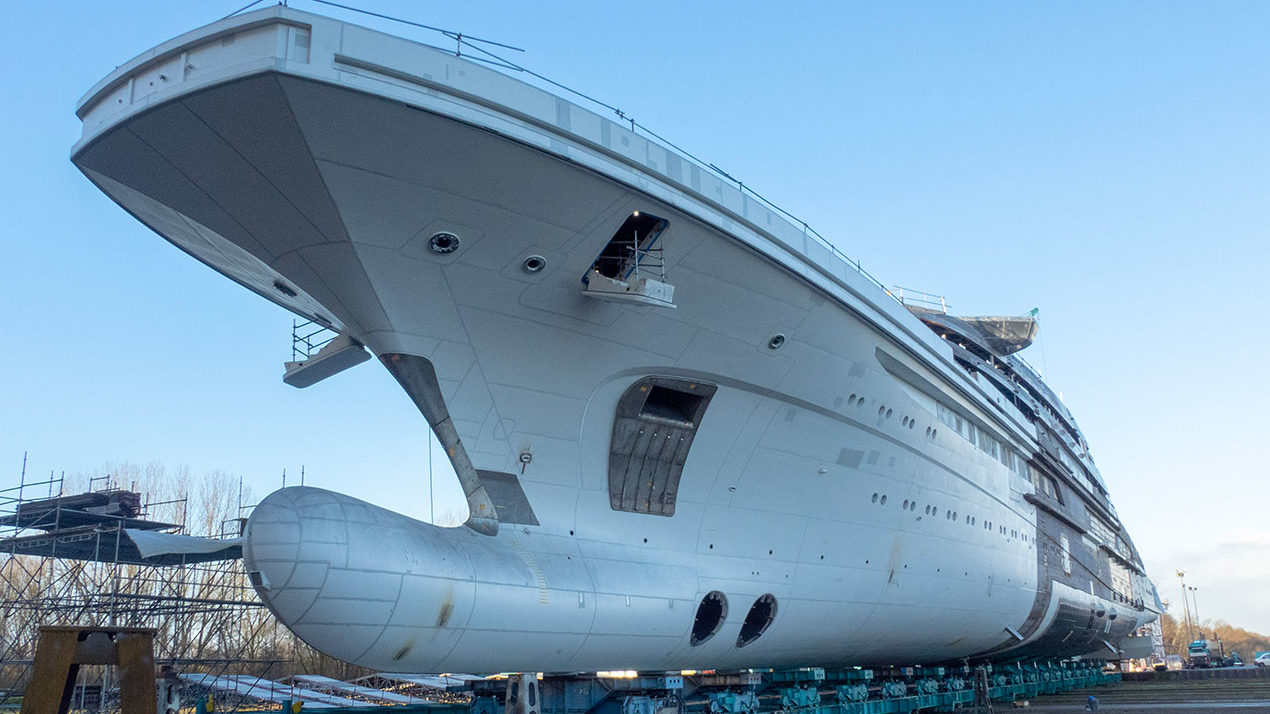 Image courtesy of Moran Yacht & Ship
In September, 2015 Project Redwood's sale was announced, as a 139-meter project.
Now, she's 3 metre longer and boasts six deck, as well as other features, such as sports and diving centre, a large swimming pool, two helipads and a whole bunch of tenders. Completion is scheduled in 2020.
Nuvolari & Lenard created her interior design, which will be able to accommodate up to 36 guests in 20 staterooms. The yacht will also be able for long-range and efficient global explorations.
More details coming soon.