Ocean Victory
is a 140-metre superyacht launched by Fincantieri as hull 6218 in 2014, during the construction process known as "Victory". It is known, that the owner is a Russian billionaire Viktor Rashnikov, the majority share owner of the one of the largest steel producers in the world, with the net worth of $9,8 billion. Rashnikov's previous yacht is Feadship 76-metre
Ebony Shine
, then owned by the president of the Equatorial Guinea, Teodora Nguema Obang Mangue.
Ebony Shine was seized in 2016 by Dutch authorities.
In March, 2016 there was an accident on board, causing the death of the one of the crew members.
Ocean Victory
was spotted recently in Rovinj, Croatia.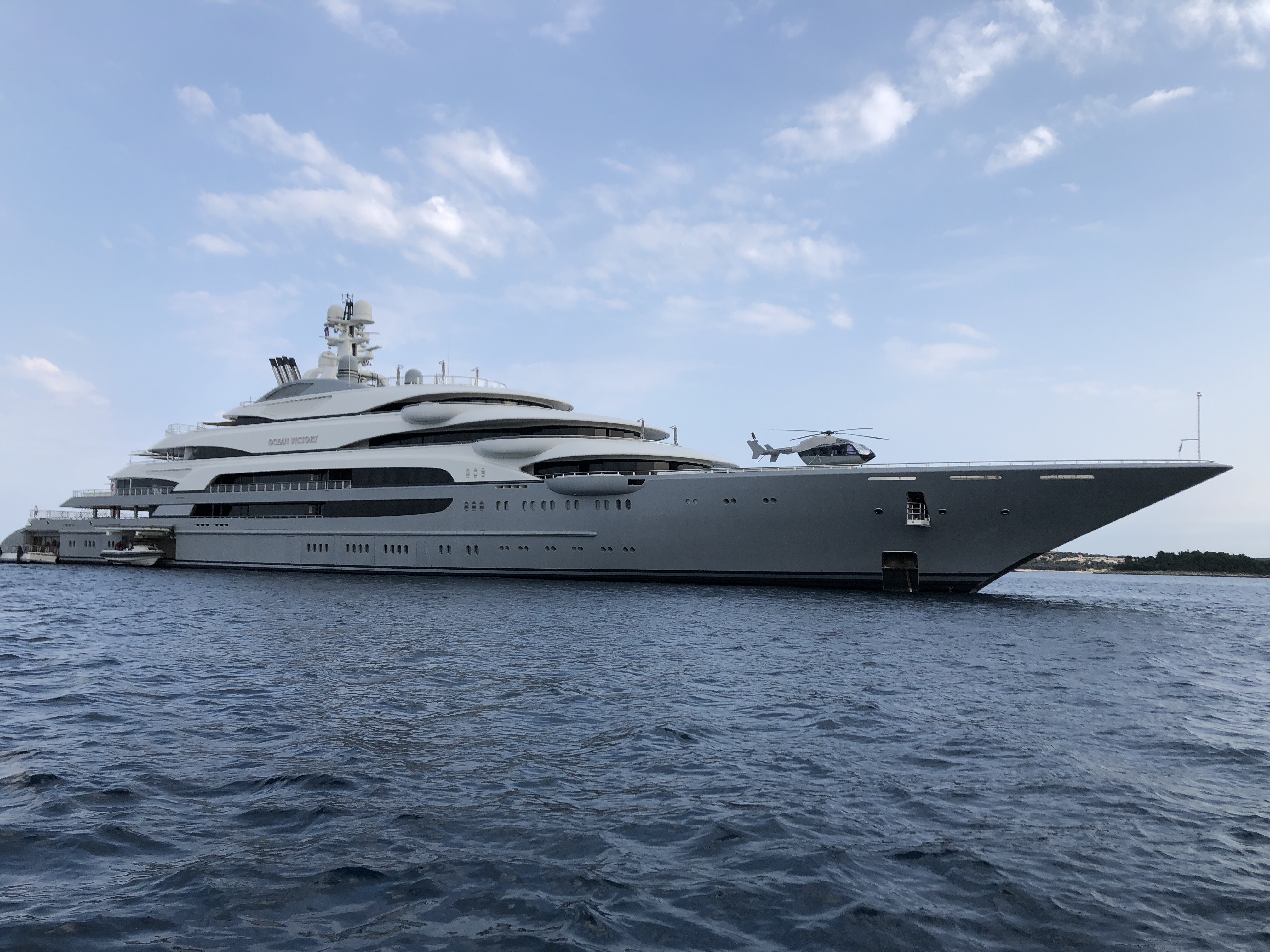 Photo by Mark Cernela
Ocean Victory
is one of the largest superyachts in the world, ranked #10 in the world by length with 140 metres and the largest yacht built in Italy. She
is built to SOLAS regulations, which allows for up to 36 guests to be accommodated. Among the features to be found on
Ocean Victory
's seven decks are a helideck with lifting platform and internal helicopter hangar, floodable tender garage capable of hosting a 14 metre craft, an underwater observation room, no less than six pools and a 300 square metre spa area. The interior design is by the late Alberto Pinto.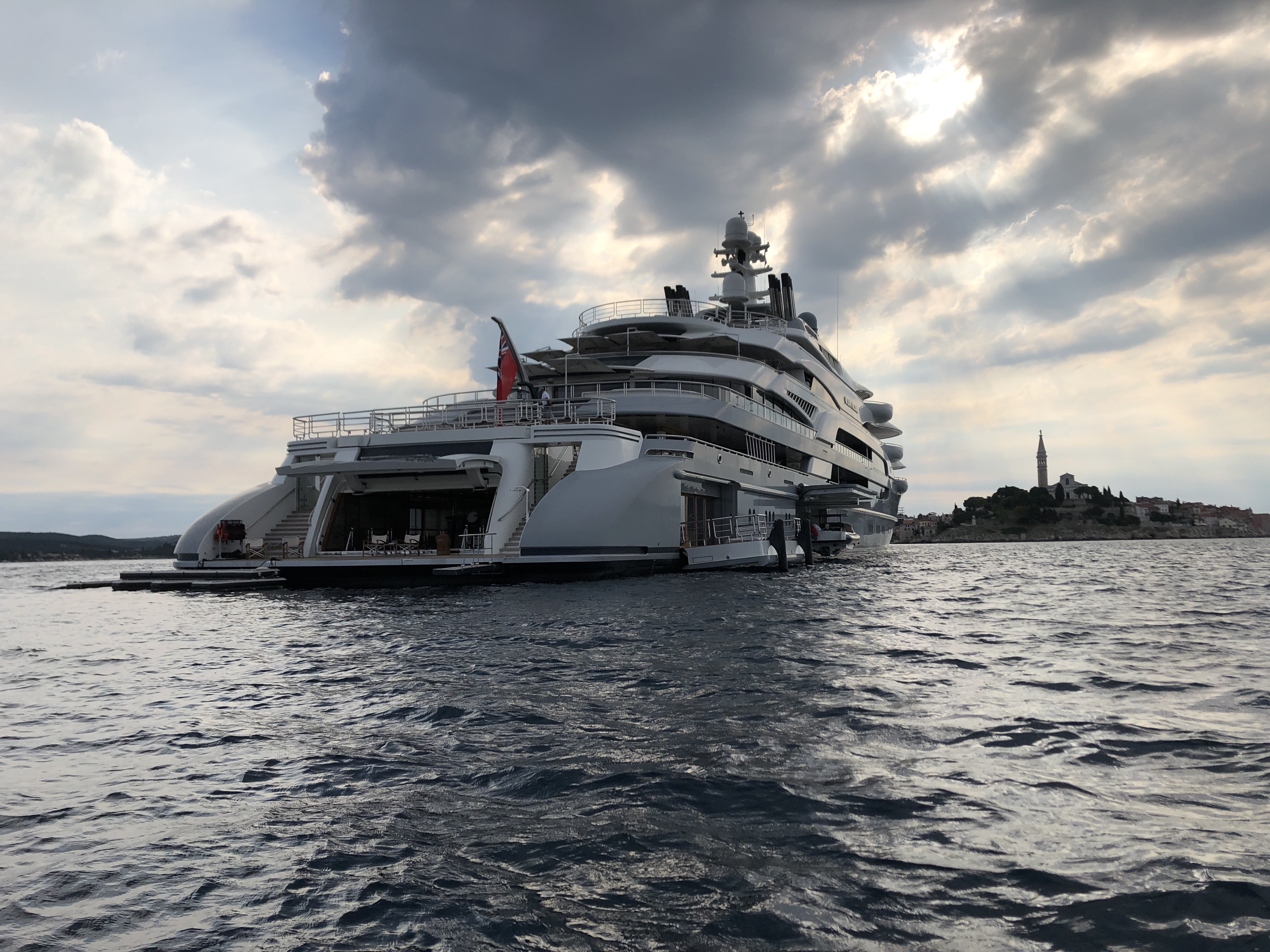 Photo by Mark Cernela
Ocean Victory
's owner was introduced to the yard by broker Alex Lees-Buckley of Camper & Nicholsons International in late December 2009, and it represented the largest new project signed since the onset of the global financial crisis in 2008. The 140-metre Fincantieri superyacht was signed by Camper & Nicholsons in 2009 and construction began in September 2010.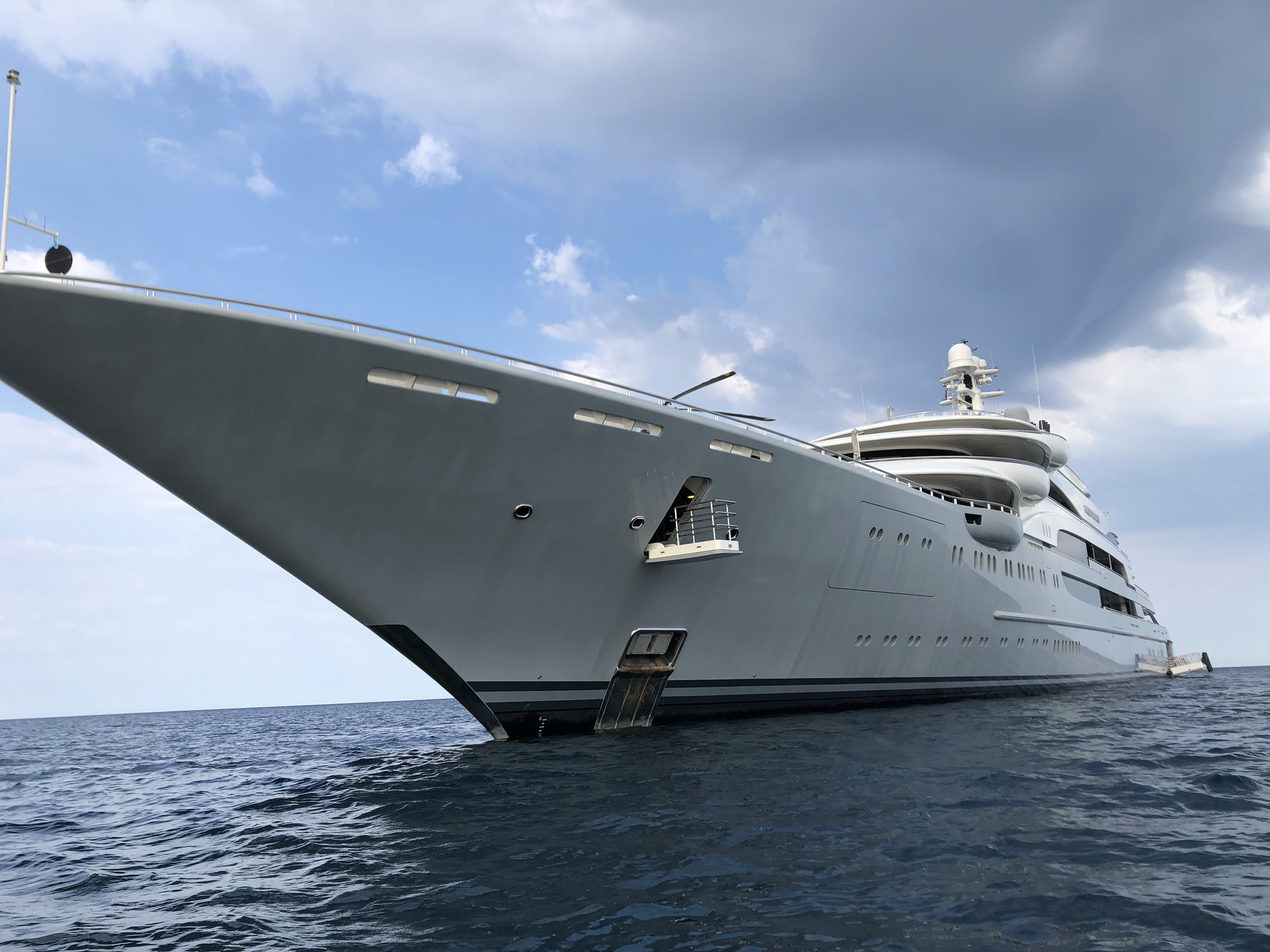 Photo by Mark Cernela
Alex Lees Buckley, who also oversaw the project for the owner, said, "The customer has strongly appreciated this experience, closely following all its stages. He was accompanied by a team of highly qualified professionals and has expressed its utmost satisfaction both for the final result and for the excellent relationship which has been established with Fincantieri Yachts."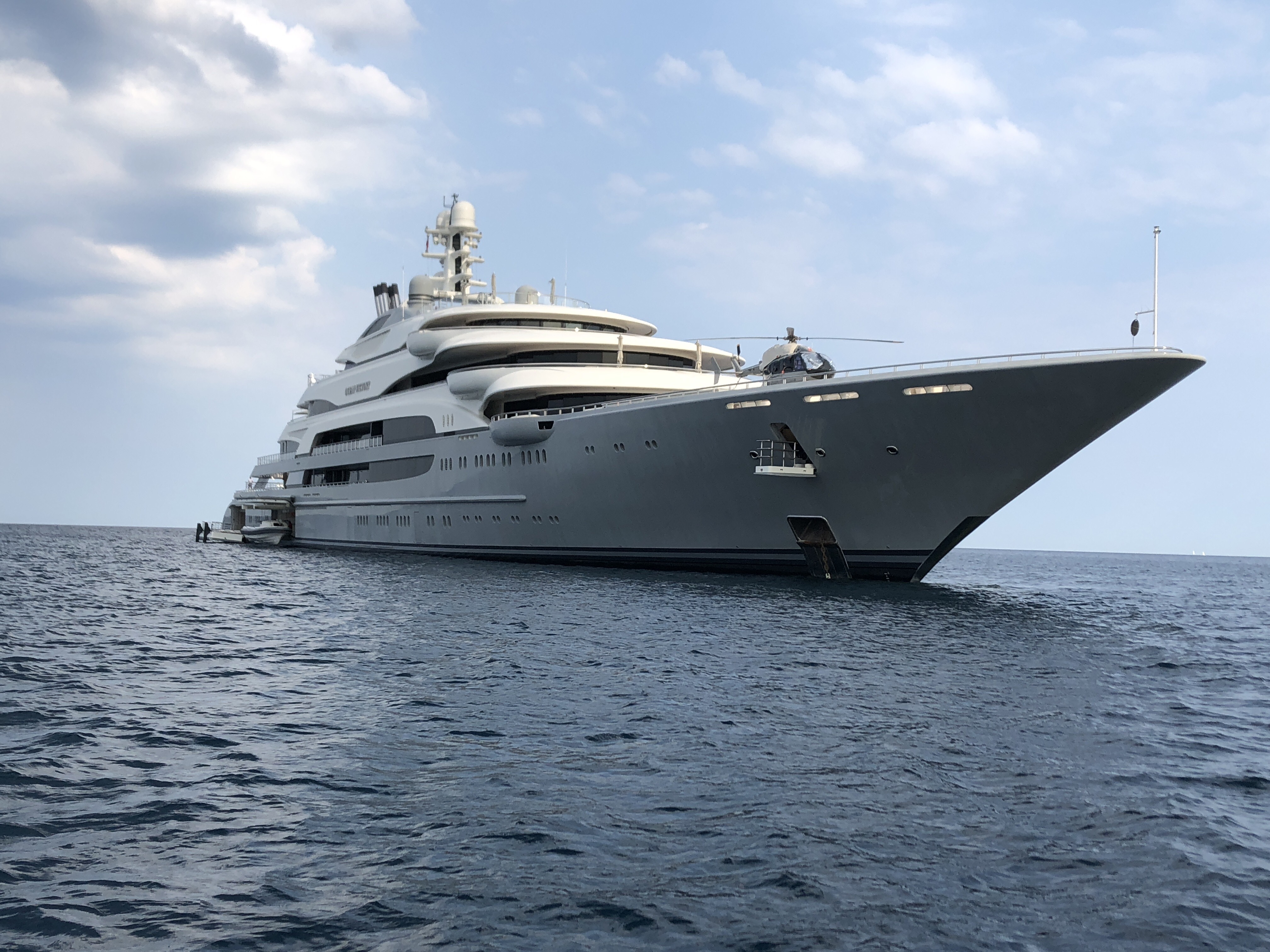 Photo by Mark Cernela
Fincantieri's CEO, Giuseppe Bono, said at the time of her delivery, "With
Ocean Victory
we had to put ourselves to the test every day from all points of view. Given this really exciting result, I can proudly say that we have been able to meet the challenge in an excellent manner – a ship that is going to represent Italy's highest expression of technology."
Russian billionaire also is the owner of the $75 million Gulfstream G650ER private jet, with the delivery in 2018. Previously, Rashnikov owned a Bombardier Global 5000 jet, with the interior from the same Alberto Pino. The last one is currently for sale.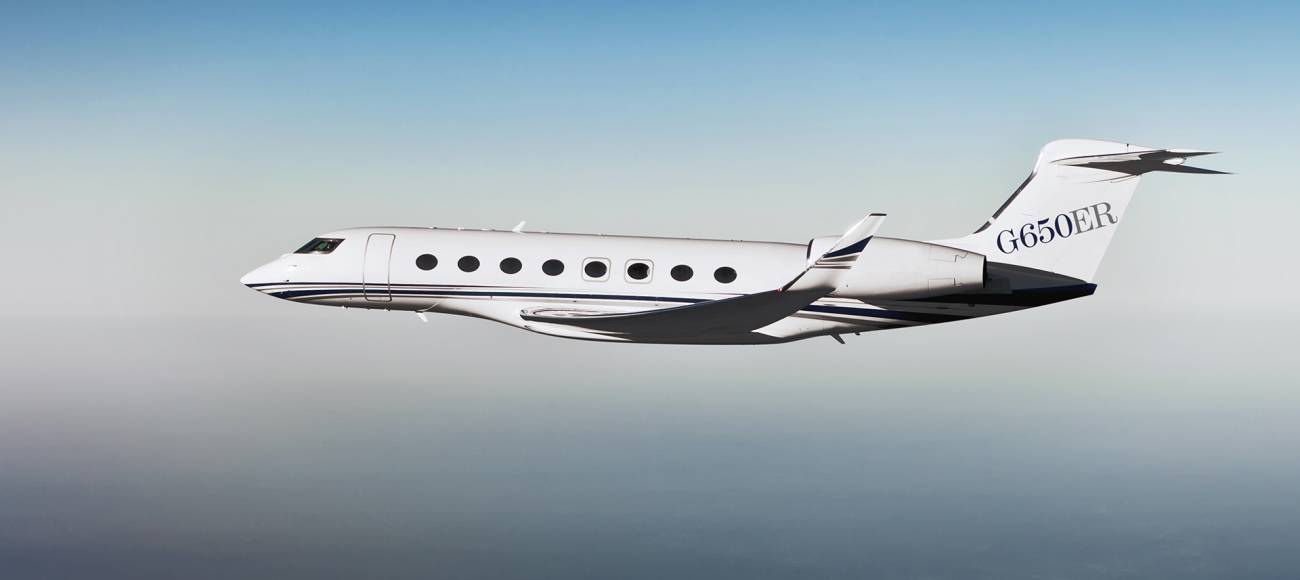 Rashnikov is known for owning a large mansion in Barvikha. Barvikha is known as the site of the most desirable state mansions for government officials and leading intellectuals, and many of Russia's wealthiest individuals own luxury properties here since the late 1990s.