Aras Kazar once again surprises the public by presenting his new trimaran concept called Wakinyan, which is a Lakota word for "thunder." The word is usually translated as "Thunder Spirits", "Thunder Beings," or "Thunder Birds".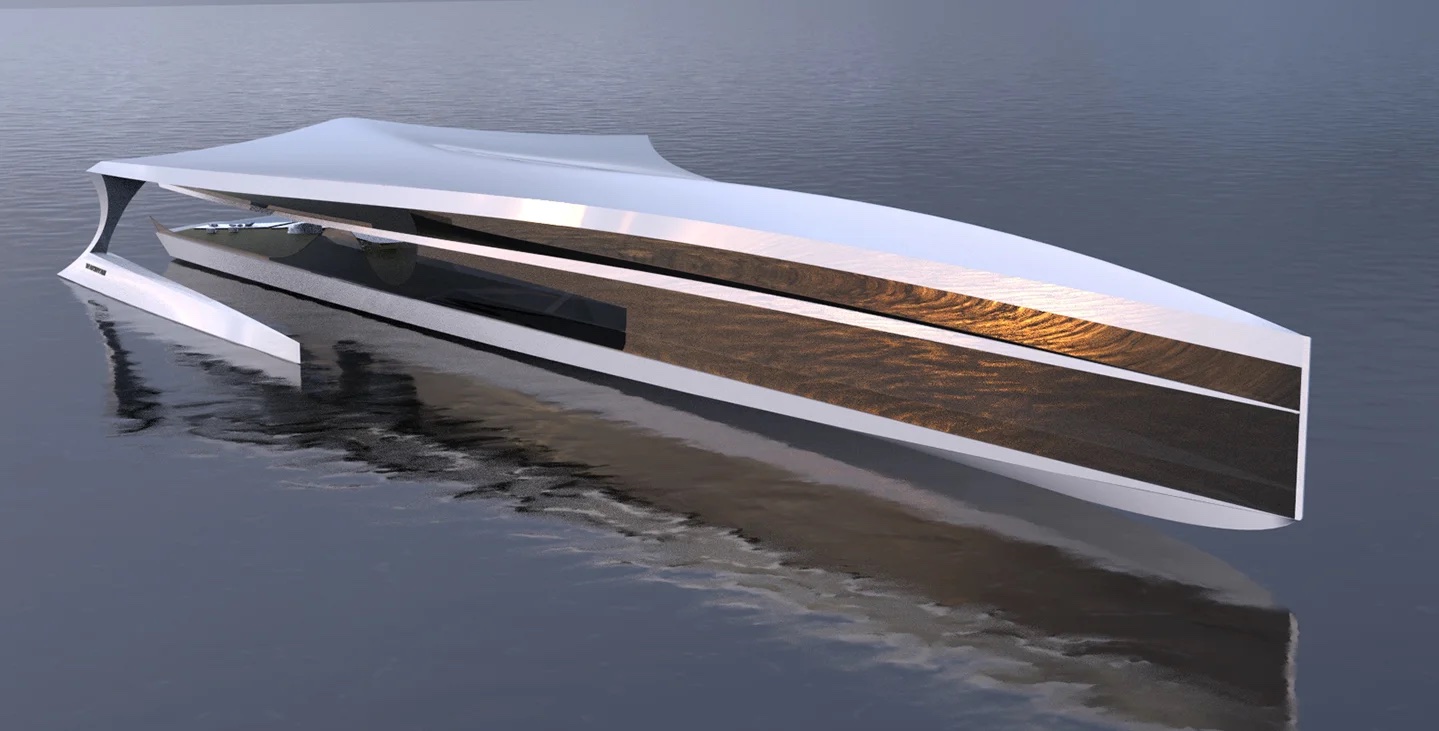 The trimaran, which can be easily called a floating bird, is 130 meters long with a 26m beam and total width of 38 meters.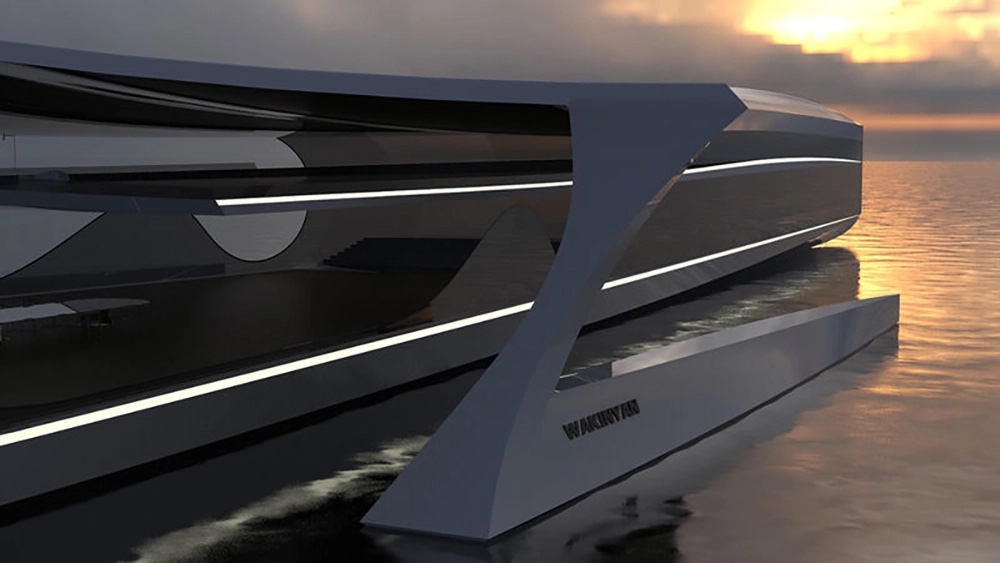 The interior offers a soft and gentle color solution. The trimaran has five bedrooms and one master suite. Wakinyan notable features included the pool on the aft, a spa inside. Thanks to the full glass decks the guests will have almost 360 views with lots of natural light for the interior.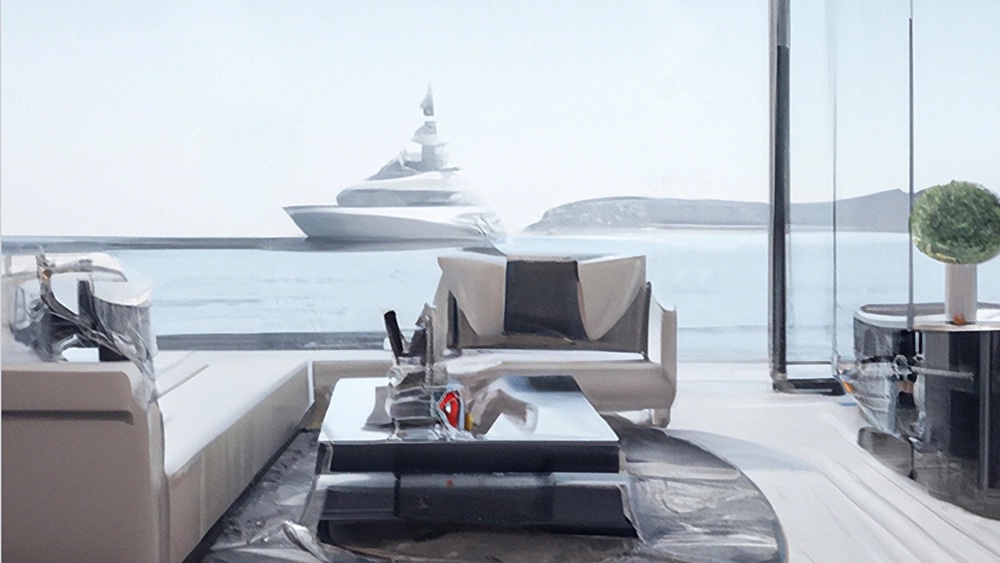 Wakinyan is not one of those boring slow superyachts, says European designer, she is equipped with all-electric and hydrofoil technology that she can reach a maximum speed of 32 knots.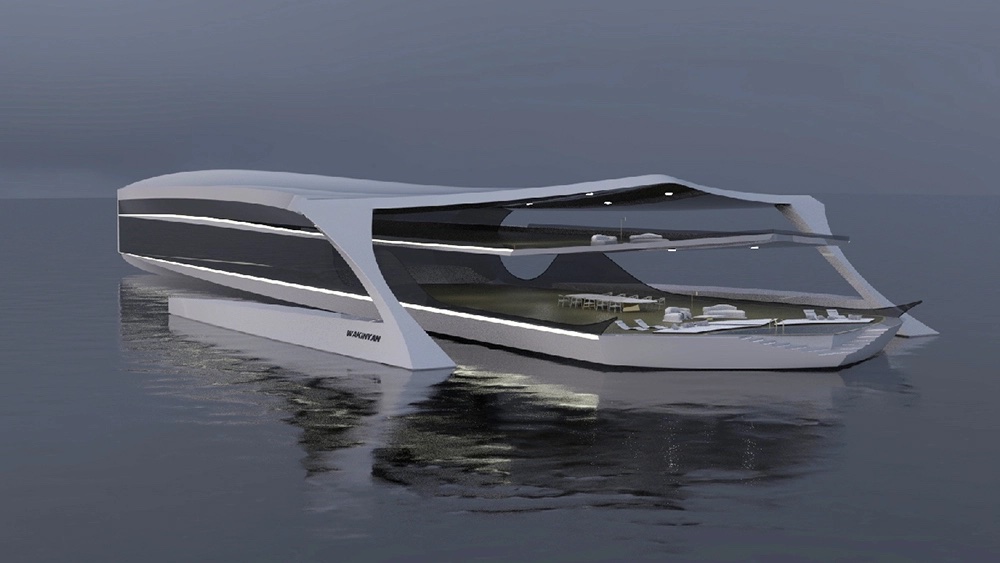 Credits: Aras Kazar