Inside Numarine's 35,000 sq. m, climate-controlled production facility near Istanbul, there are currently 13 yachts total under construction in the
22XP
,
26XP
and
37XP
ranges (the 37XP made its boat show debut last year). In the past five years the company has found a successful niche in crossover-style explorer yachts.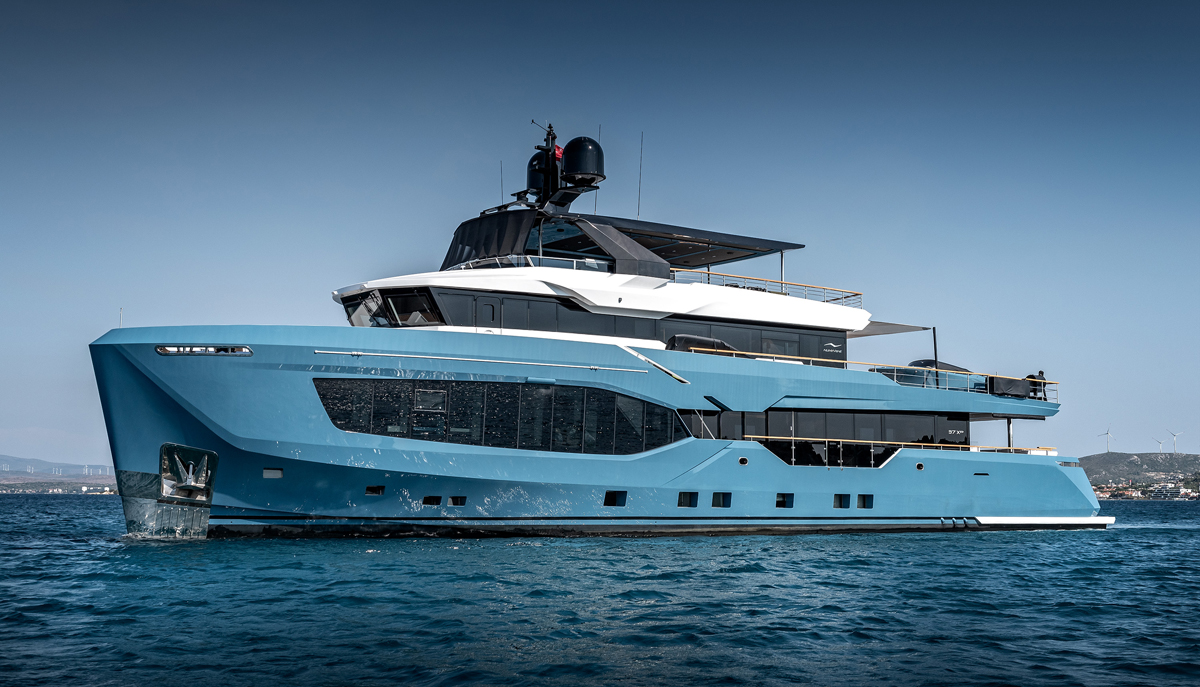 37XP

"2022 marked our 20th anniversary and was the best year we've ever had," says Ömer Malaz, Chairman of Numarine. "And it looks like the next 12 months are just going to mimic it."
Numarine looks back on a successful 2022 and forward to the next 12 months that are looking just as promising.
"We've delivered over 170 yachts to date, so we now have a very credible pedigree with a
niche product", says Malaz.
He adds that exports account for around 70 per cent of Numarine sales with 20 percent in Turkey, 35 percent in the US, 25 percent from other European countries, and the remaining 10 percent from elsewhere.
30XP
Turkey is now challenging the top yacht-building nations of Italy, the Netherlands and Germany. According to SuperyachtTimes' report State of Yachting 2022, the country's shipyards rank third in the world, with 70 new builds over 24m under construction in 2022. The nation also overtook the Netherlands in terms of most yachts built between 30m-40m.
The brand has also acquired land to expand its production with a new waterside facility, where Numarine will build its new flagship, the steel and aluminum tri-decker 45XP expected to enter serial production. Having delivered an average of eight boats a year for the past two decades, today Numarine is delivering a dozen yachts per annum and soon the tally will be nearer 15 once its new waterside facility is fully up and running.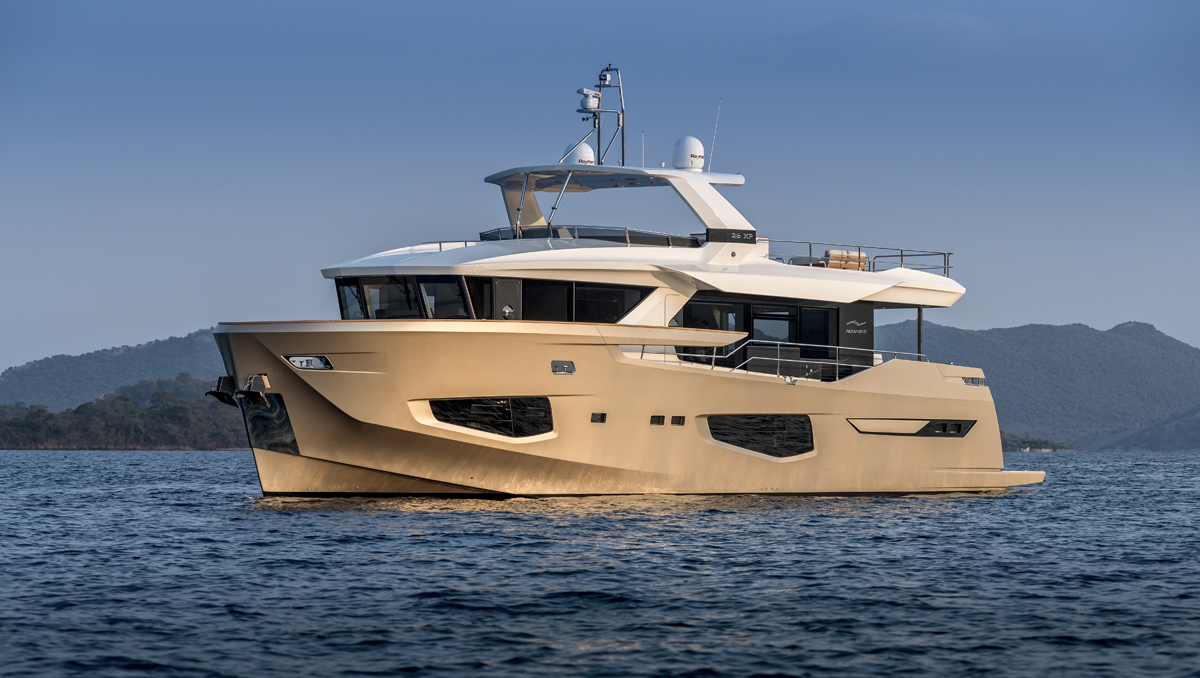 26XP
"We are about to deliver our 37XP number 8 with another five in production and, down the line, we hope to have six 45s in production," says Malaz. "I don't think there is anything that a 60-meter or 70-meter yacht can do that a 45-meter cannot. That is why we're staying under 50 meters for the foreseeable future."
Sustainability is another key issue that will only become more important in the coming years as prospective owners increasingly expect more sustainable building practices and greener onboard technologies. "If we do not address the problem, we become part of it," says Malaz. "We are trying to be a leader in sustainability, not a follower."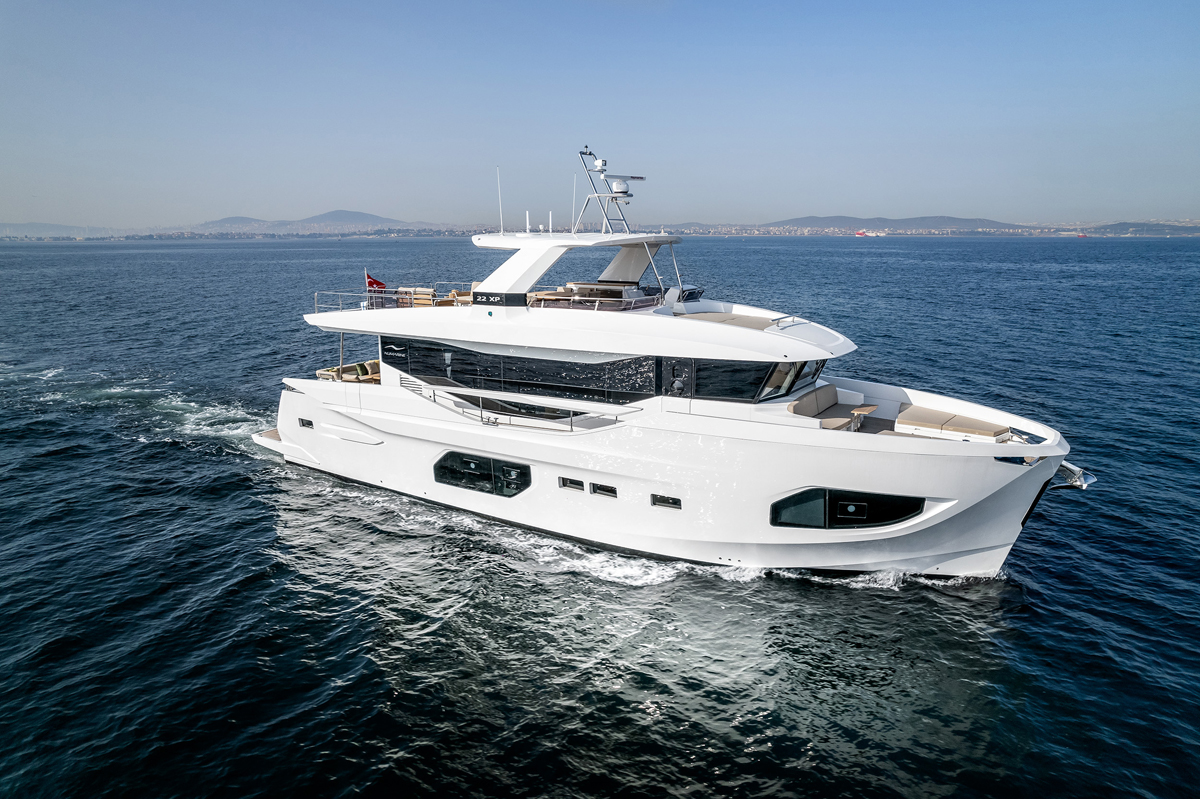 22XP
In fact, Numarine has expanded its product range with an innovative new model, the diesel-hybrid
30XP
, the first for the company with hybrid propulsion, which is scheduled to launch in 2024.
Numarine
, a European high-performance motor-yacht shipyard headquartered in Istanbul, offers a range of yachts from 19 to 45 meters.
Credits: Kerem Sanliman; Numarine