Desert Pearl is the newest member of the IYC sales fleet that is equipped with the latest technology that combines battery and alternative-fuel propulsion to lower environmental impact. As one of only two 120m new build motor yachts available on the global sales market, Desert Pearl with a full-customisation capability.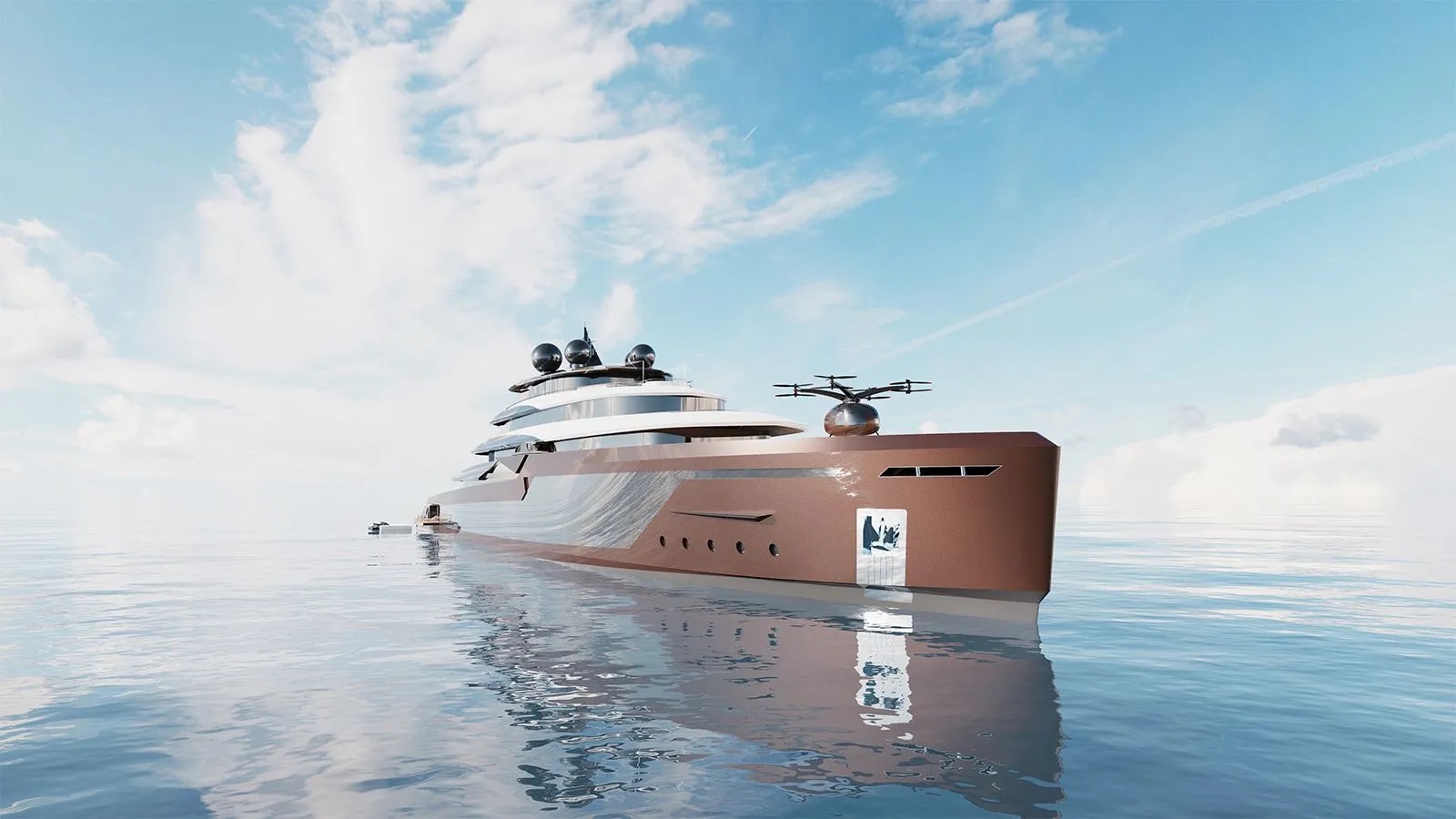 The superyacht was penned by Tillberg Design of Sweden, and can accommodate 36 guests across 18 guest cabins. The striking accommodations are in a class of their own for their sheer size as well as versatile layout. They comprise an owner's duplex suite split across decks five and six with a private terrace and hot tub, four VIP duplex suites split across decks four and five, a further four junior suites and nine spacious guest cabins. Guests onboard will have their every need attended by a crew of 41.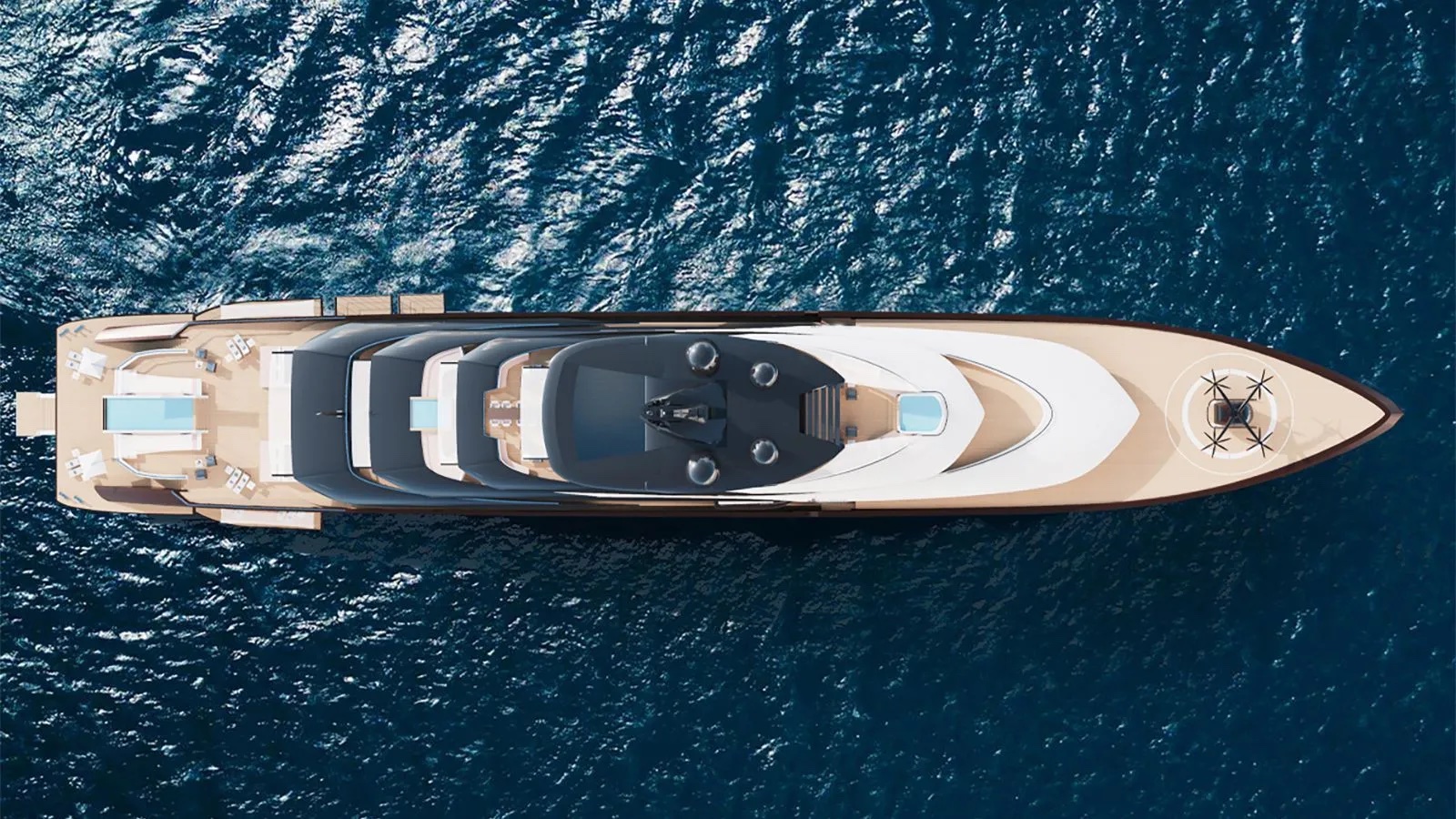 Modern dynamic lines are paired with well-balanced proportions from the hull to superstructure, expressing speed and elegance. Large panoramic windows throughout the interior capture the outdoor-indoor-experience, framing the yacht's surroundings wherever it cruises. The yacht offers a large interior volume with plenty of exterior deck space for guests to relax. She features five lounges and three dining areas, two gyms, a beauty salon and two spas for all-round guest pampering. A cinema, a dedicated games room for all ages, and a medical center also included.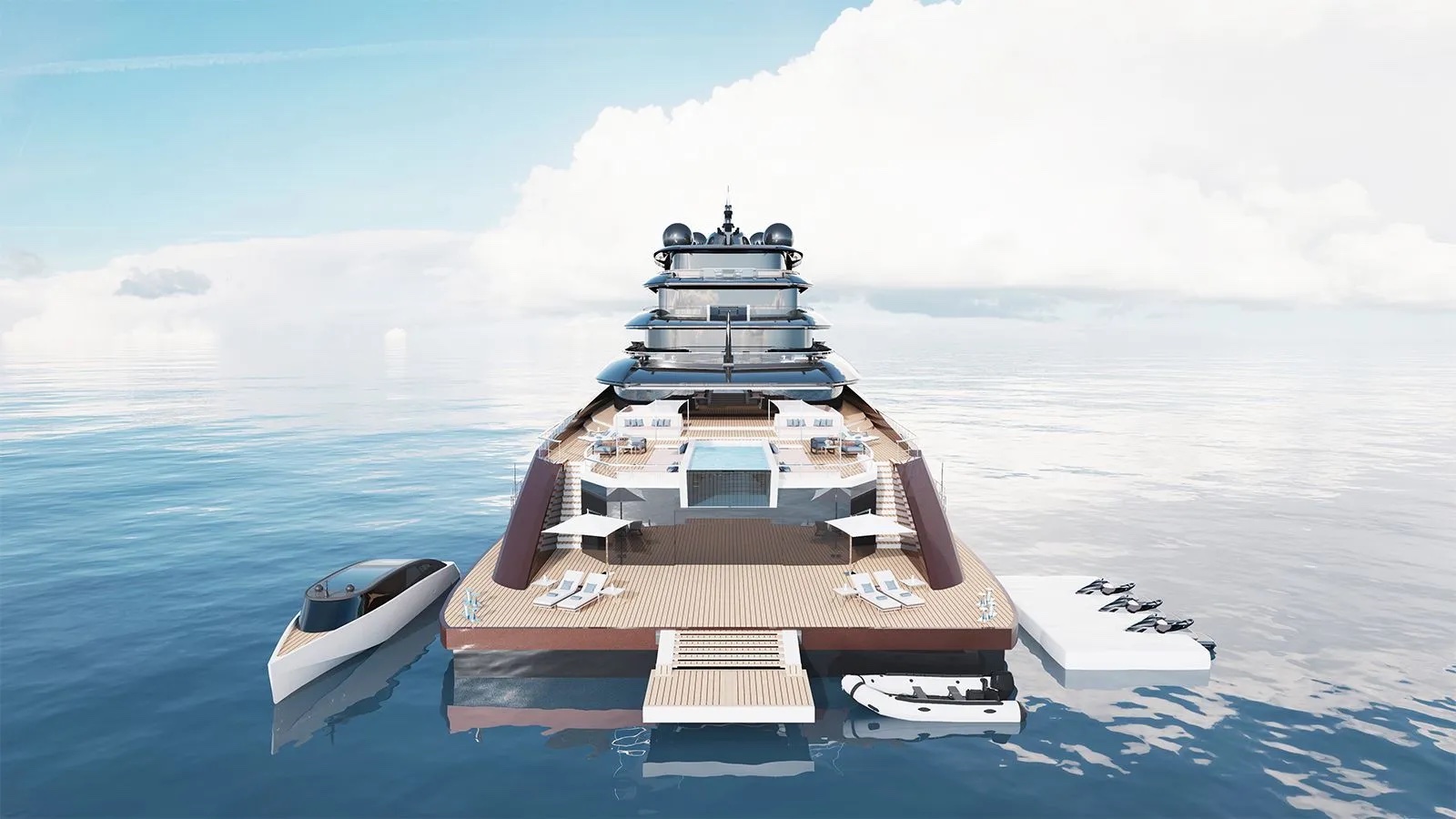 A spacious beach club with direct access to the water and a large toy selection. Her swimming pool is situated on the main aft deck with two sea terraces that create a breezy marina lounge by the water's edge. Guests can also enjoy the ocean action in colder climates thanks to an underwater lounge and a glass-encased observation lounge on the top deck. A second hot tub can also be found on this deck.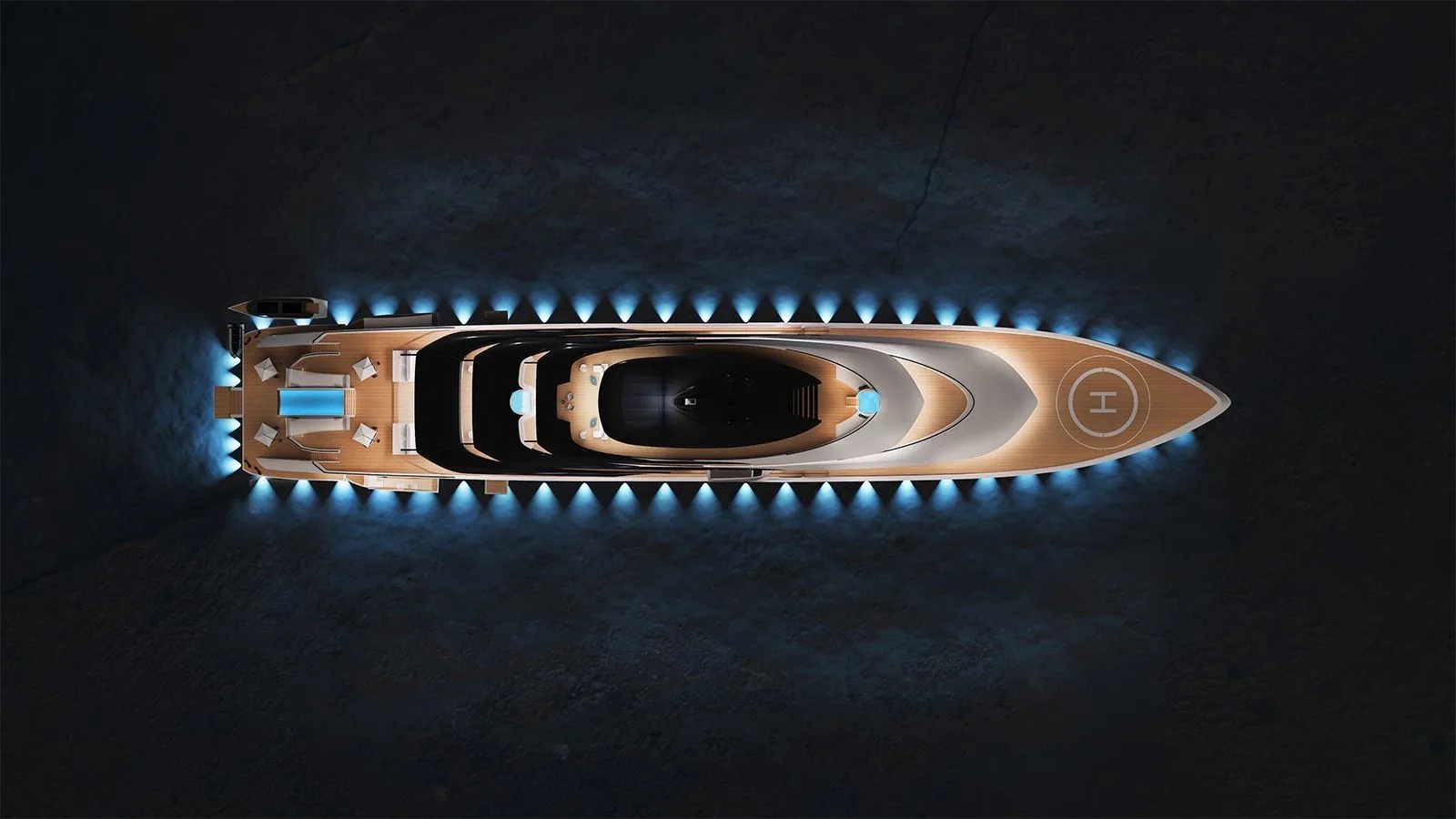 Desert Pearl will be able to reach a top speed of 20 knots and is scheduled to deliver in 2026.
Credits: IYC