The latest megayacht concept from Bannenberg & Rowell Design, named "111," boasts a length of 111 meters. The yacht features a streamlined exterior with a pointed bow and clean lines.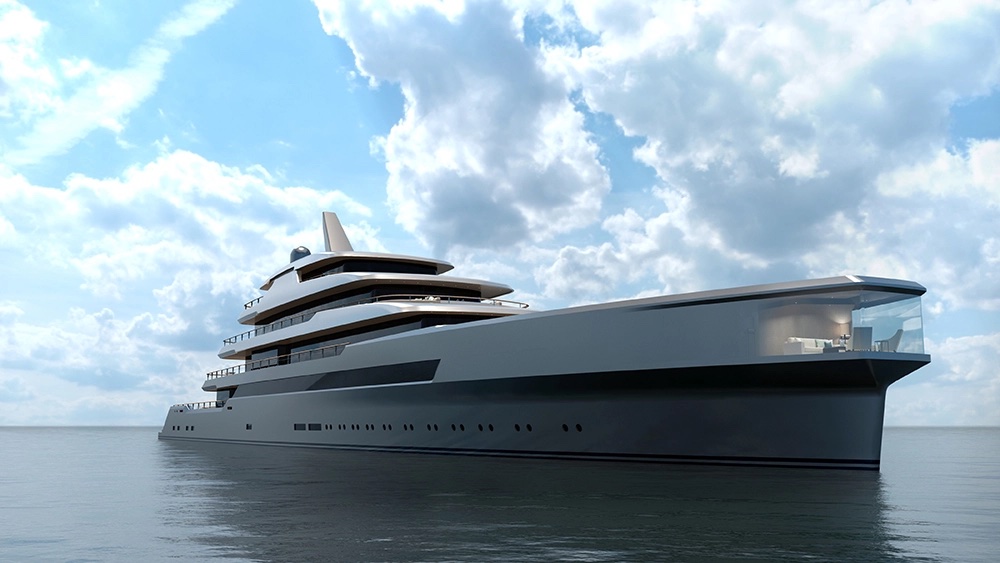 The interior volume of 4,800 Gross Tonnage offers ample living quarters, including a chef's table in the galley that allows guests to view the culinary team at work.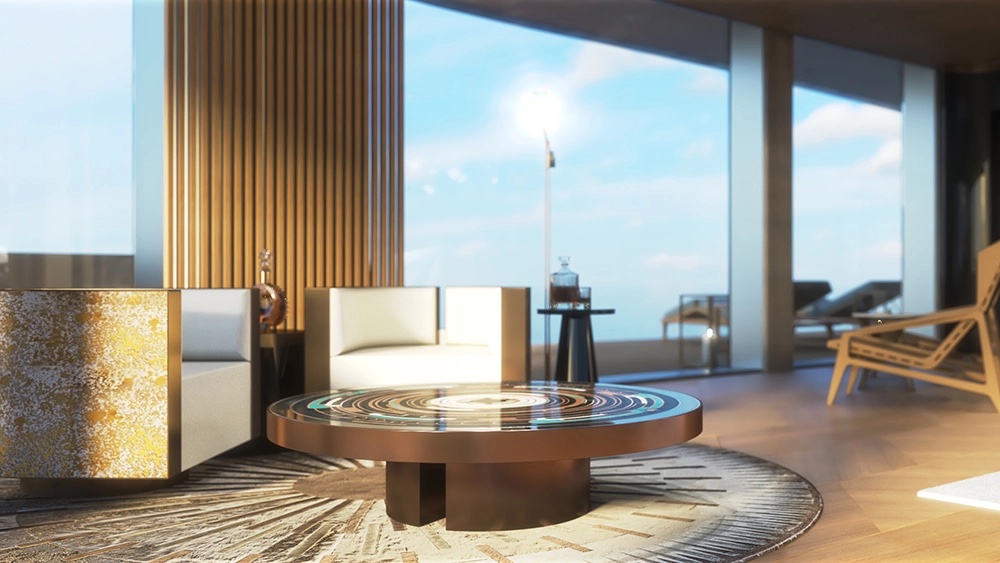 The outdoor decks feature three pools, outdoor furniture designed by Sutherland, a helipad with the yacht's name engraved on it, a swim platform, a tender garage, and various lounges and dining areas.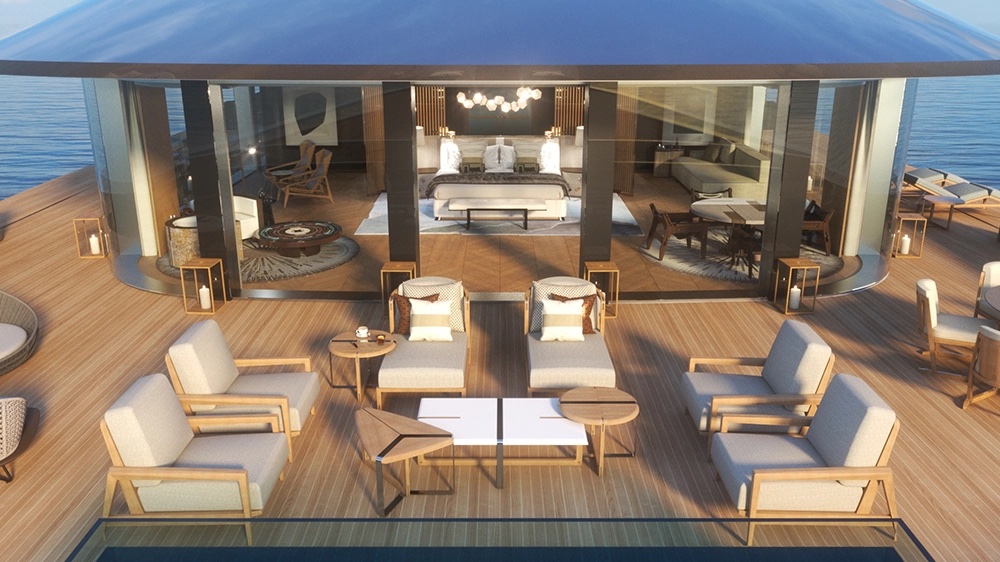 The yacht is designed to cater to "wellness, workouts, and wine." While no specific details have been released regarding the propulsion system, the studio suggests a hybrid diesel-electric or even a more progressive system to reduce carbon emissions while maintaining efficiency and speed.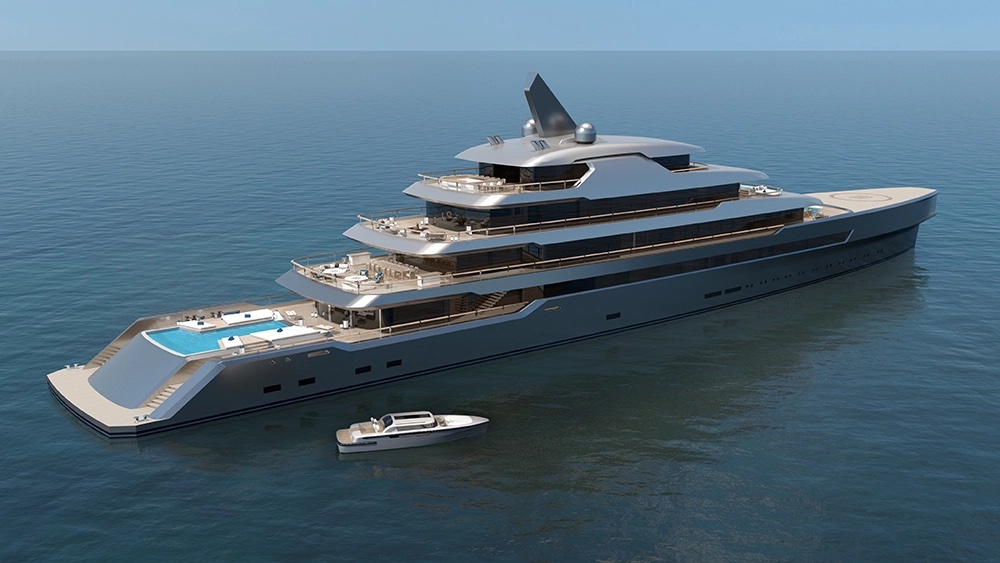 Credits: Bannenberg and Rowell Design