Jubilee is a 110m luxury yacht, built by Oceanco, which specializes in building custom superyachts from aluminum and steel and delivered in 2017. She is definitely one of a kind.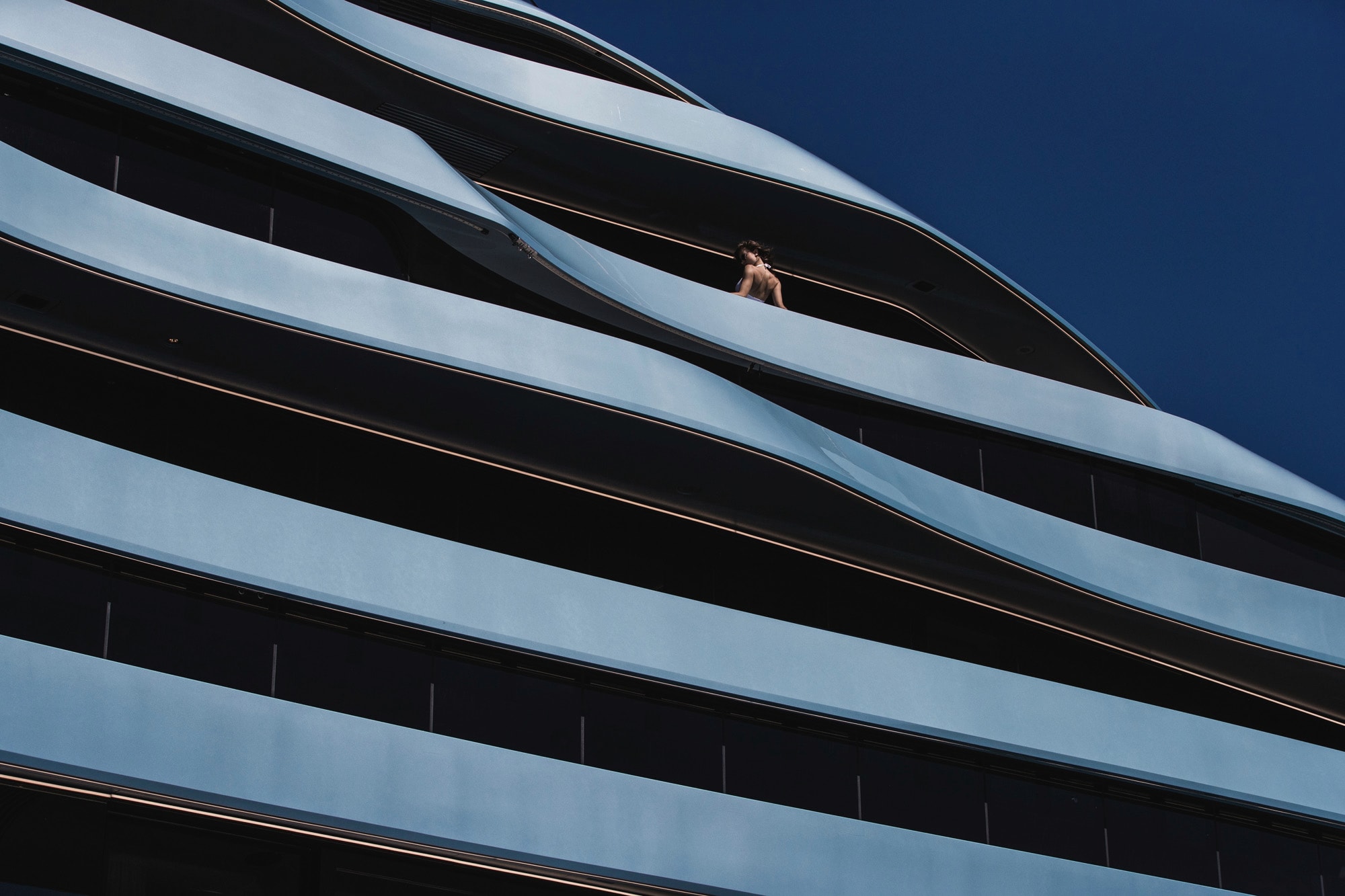 Not only her size makes her that special, but it's more even about the way she looks and feels. Jubilee combines fast lines and smart surfaces with elegant proportions. The whole look of her is very modern and, at some point, is futuristic.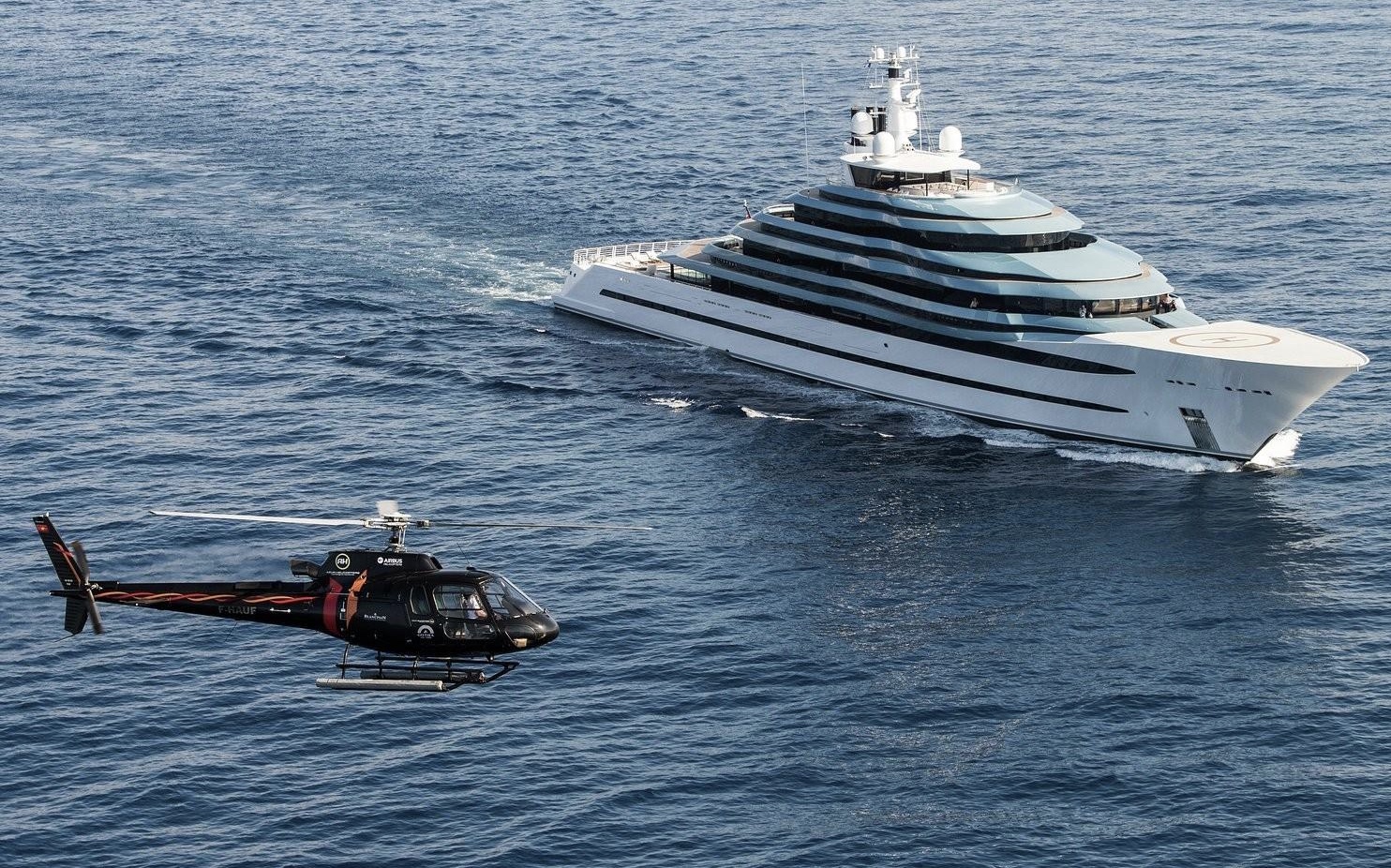 "The hull shape is deliberately minimalistic to contrast with the superstructure," says Igor Lobanov of Lobanov Design, which created Jubilee's exterior. "At the same time, a massive white funnel pins the entire layers down to the white hull, leaving a feeling that the white structure goes inside through the decks."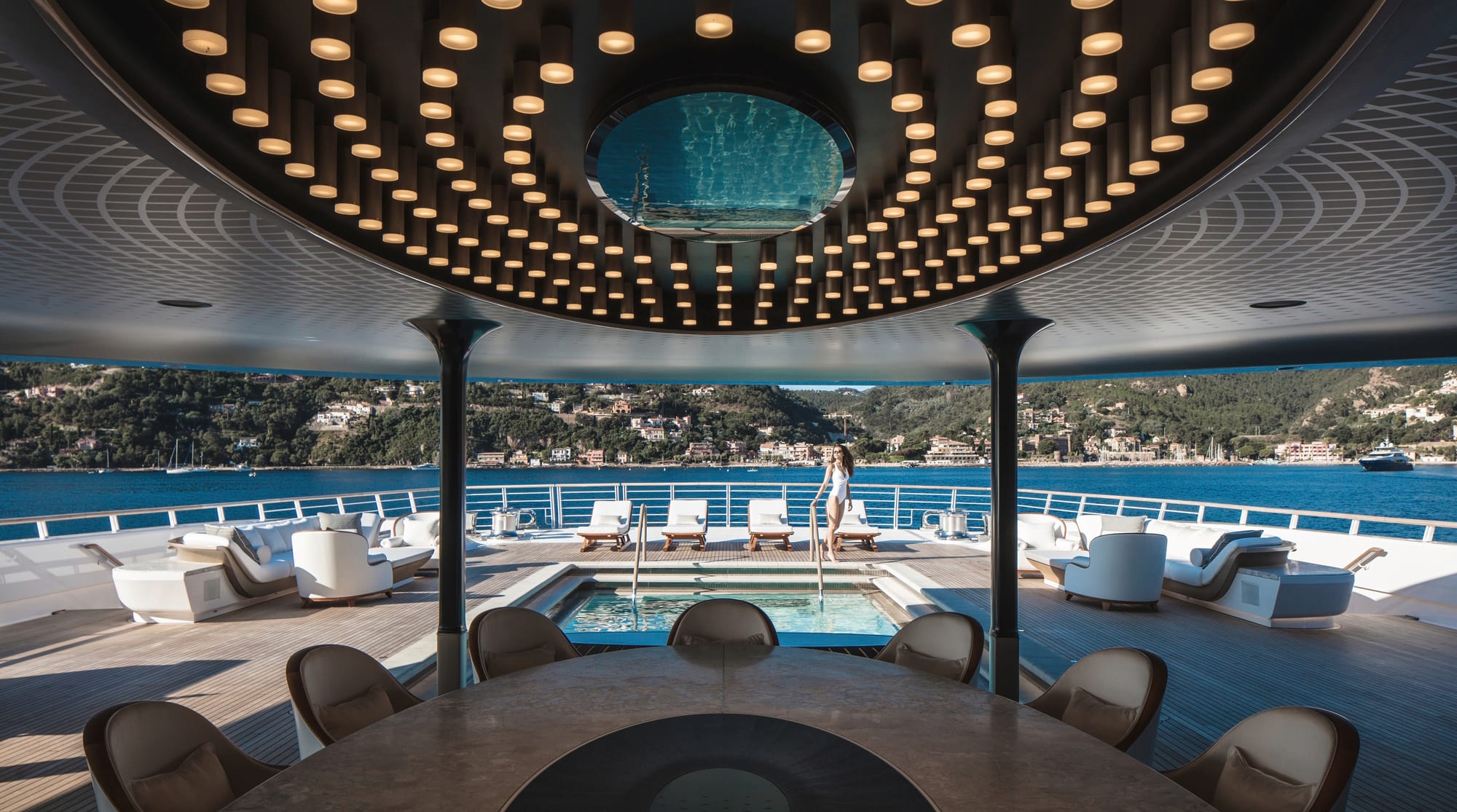 After Jubilee was launched in 2017, she achieved two milestones: being the largest yacht built at Oceanco and the largest yacht built in the Netherlands. Her owner from a Middle Eastern royal family invited Sorgiovanni Designs to work with the shipyard on the interior.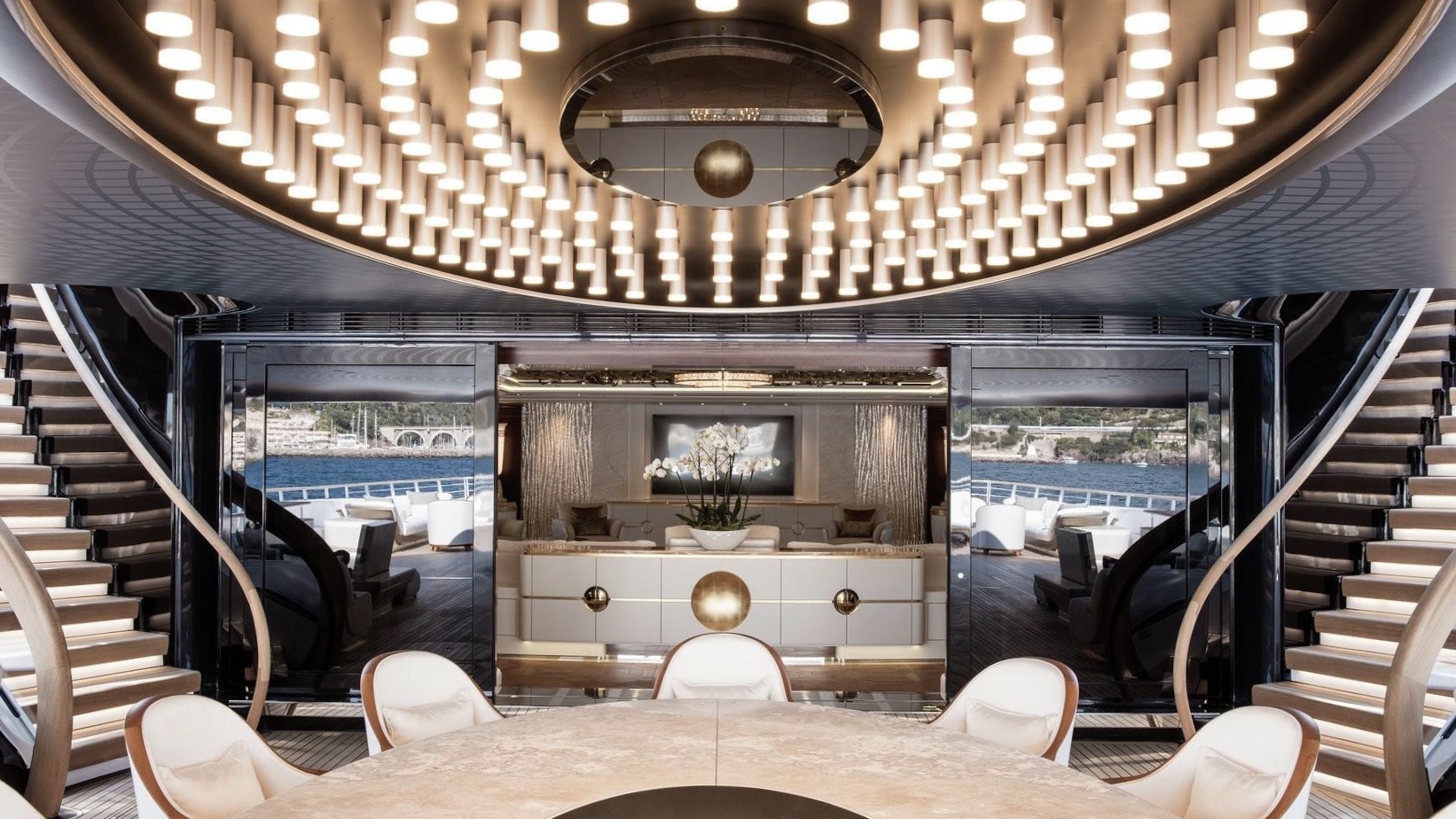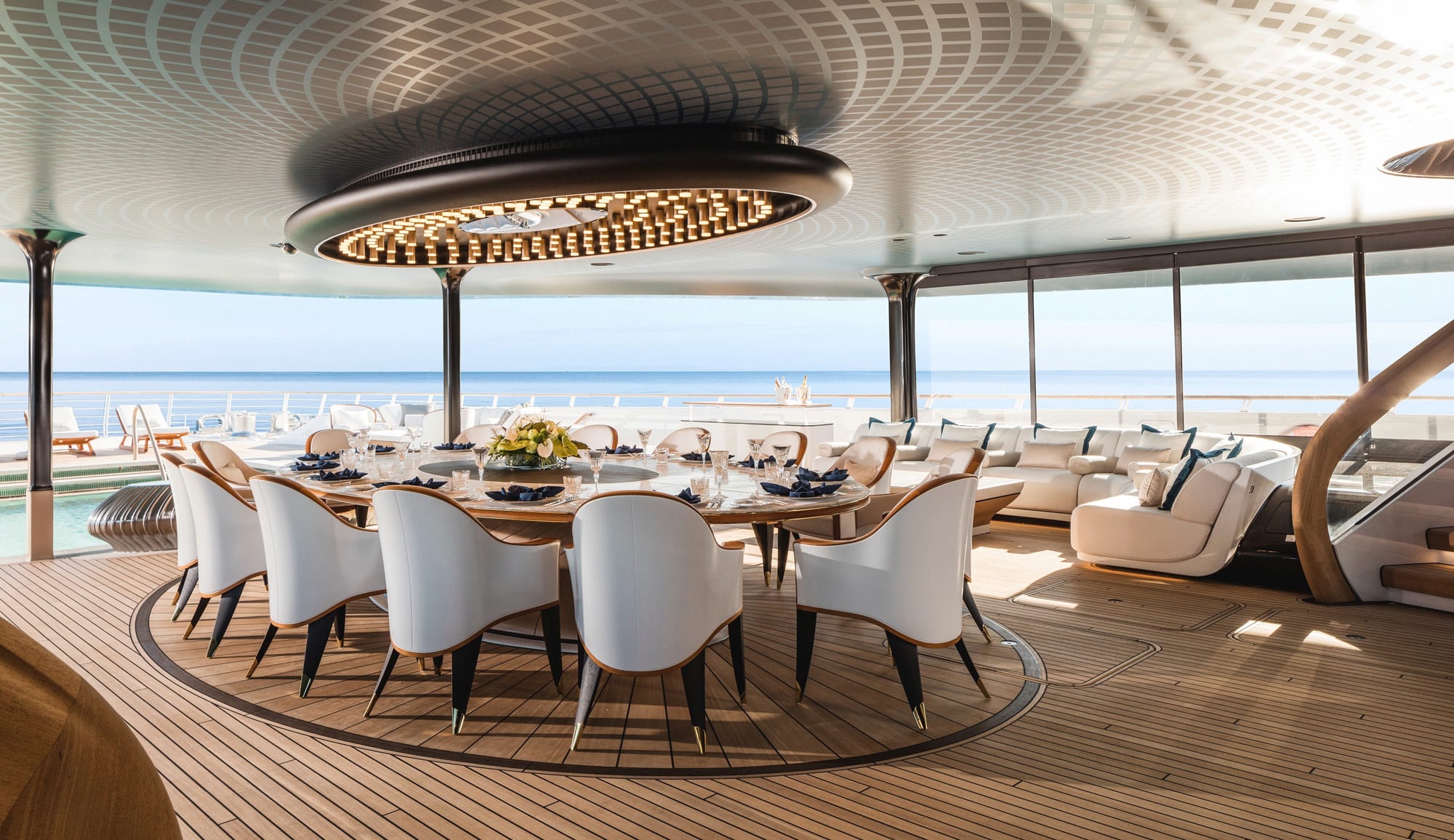 From overhead, the superyacht looks like a contour map of an island, with each deck appearing at different heights above sea level.
"The 3-D modeling was quite a challenging task, which pleased my mathematical part of the brain," Lobanov says. "Each of the layers meets and splits under certain rules, which can be noticed from different angles."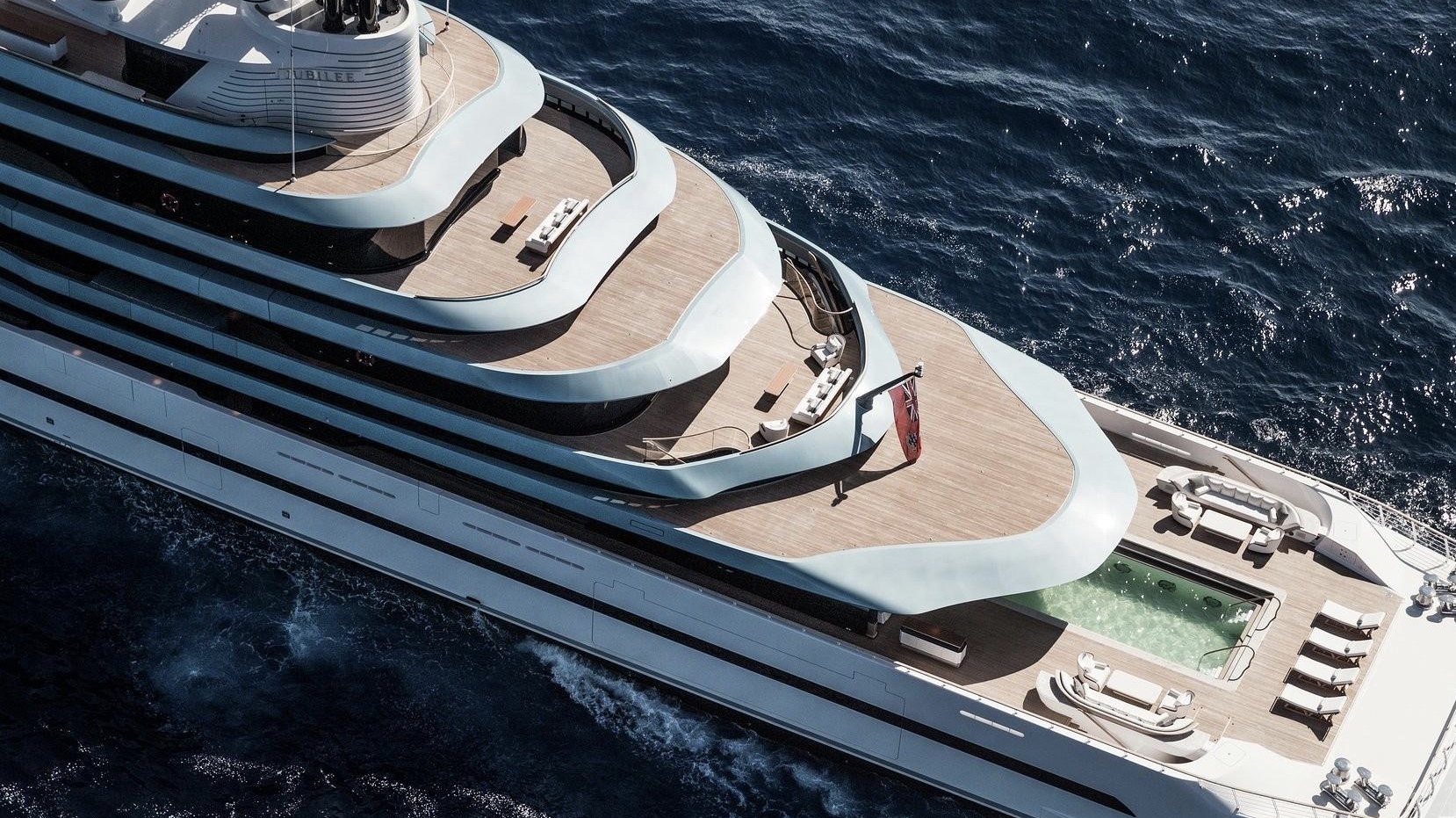 No wonder, Jubilee has achieved numerous awards, including being Yachts International's editors' pick as the best exterior styling in 2017.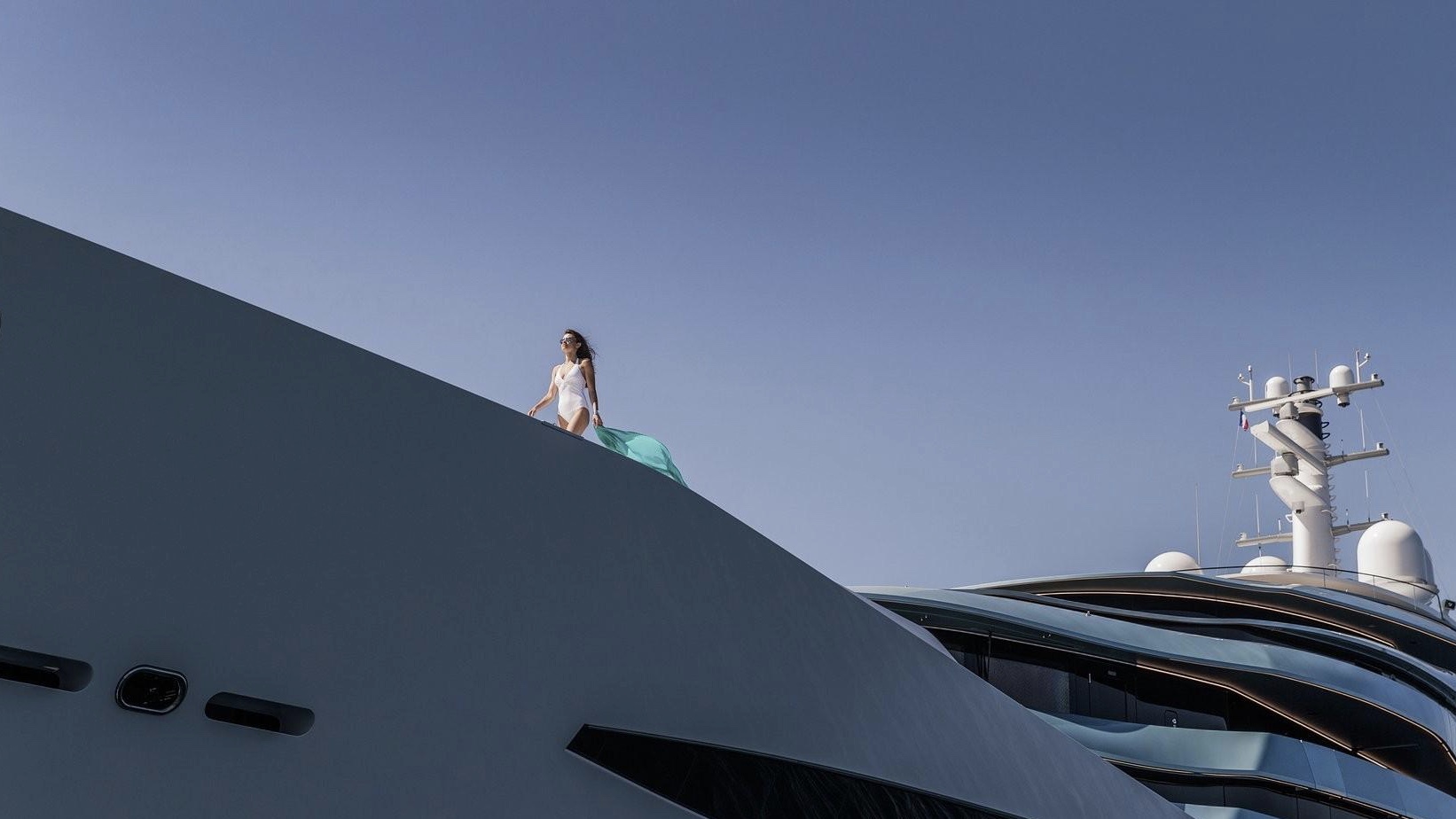 The motor yacht can accommodate 31 guests in 16 cabins with 39 crew members. Four VIP cabins are found on the bridge deck, while there are a further 10 guest suites on the main deck.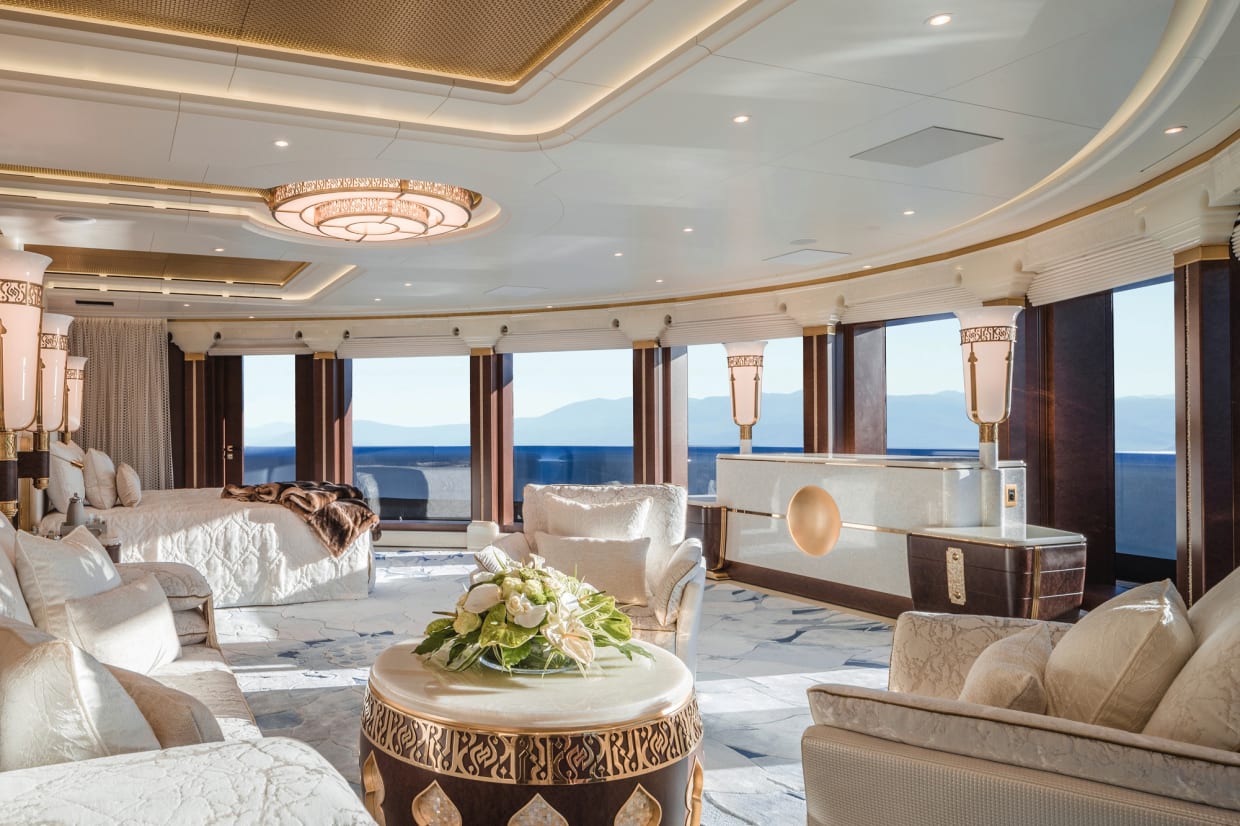 Her huge main saloon is about 135 square metre space focused around a large television at one end and big and cozy lounge chair at the another.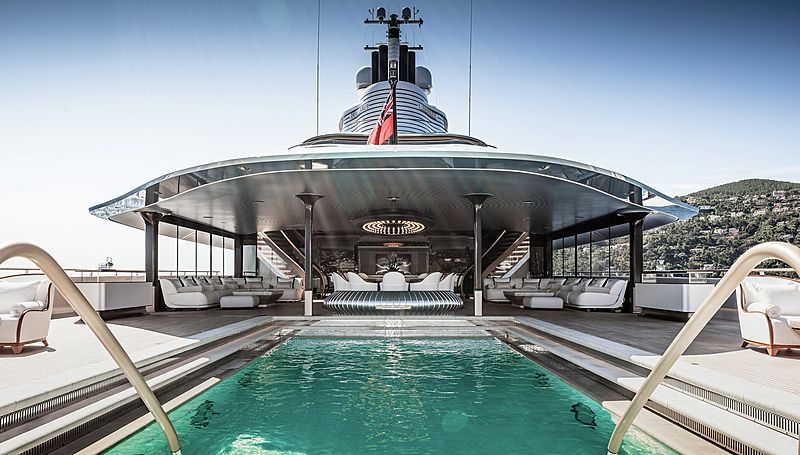 Jubilee also features the tremendous pool deck with a built-in aquarium. Just below is a beach club, hammam, gym, and access to the water via a fold-down transom.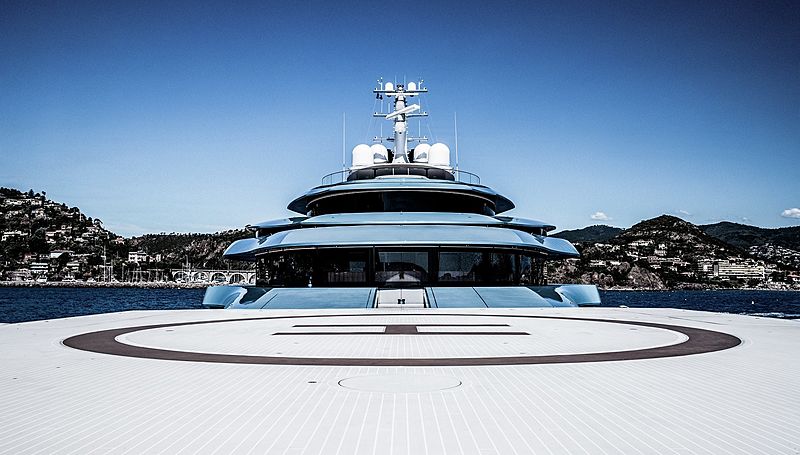 Uniquely designed stairs and an elevator connect all five decks.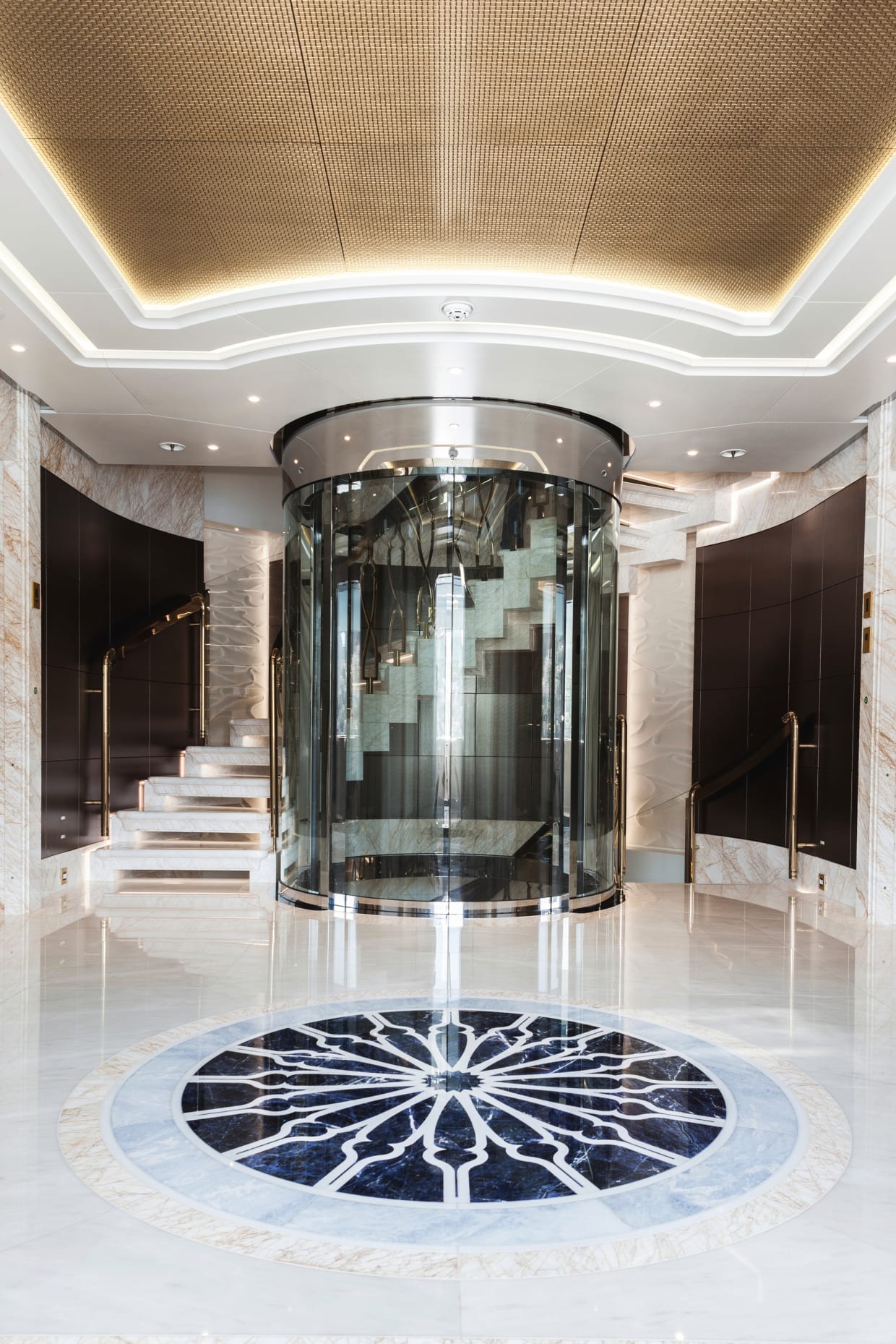 Her top speed is 18.5kn and she boasts a maximum cruising range of 5000.0nm at with power coming from two 4828.0hp MTU diesel engines.