Daroca Design
aims to create a buzz at this year's Monaco Yacht Show with its latest concept, a 107-meter superyacht named Waves. Drawing inspiration from the sea, this Spanish studio designed the yacht with a pale blue hull reminiscent of ocean waves, contrasting a towering black superstructure.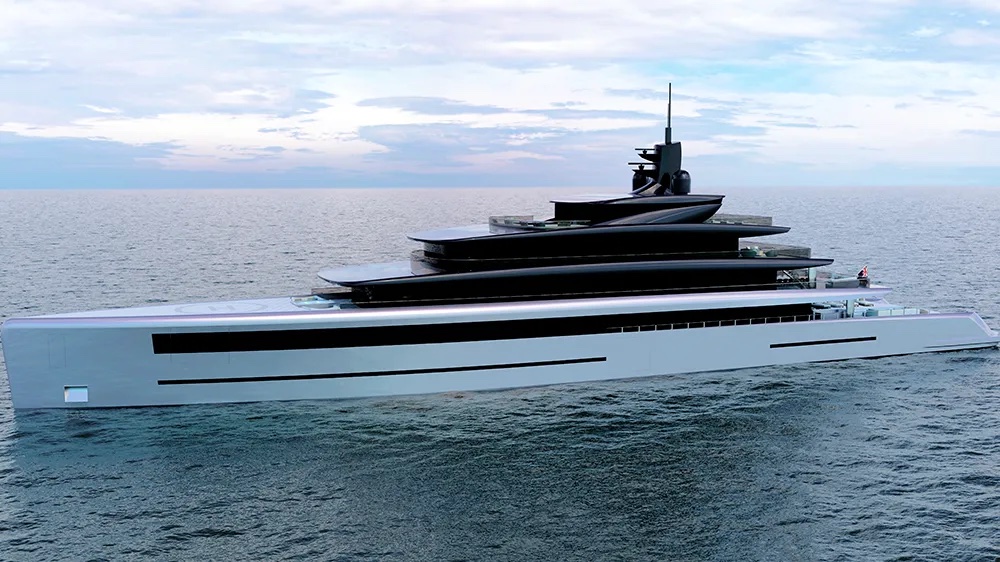 In collaboration with Bolidt, a maritime flooring specialist, Waves introduces two groundbreaking decking solutions. The first exhibits a captivating geometric pattern to provide a contemporary touch, while the second design embraces more organic, flowing lines inspired by nature.
Daroca Design explained, "This collaboration goes beyond aesthetics, with these designs redefining luxury yacht interaction with their environment through the ingenious use of Bolidt materials."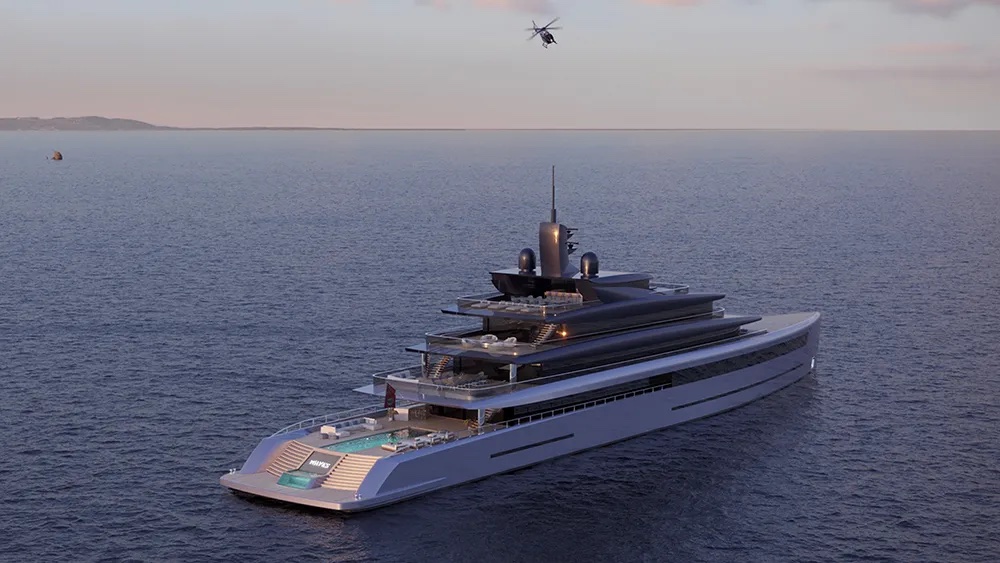 The yacht's exterior is equally remarkable, featuring a spacious aft deck with a large pool cascading to a swim platform below. The foredeck boasts a substantial helipad for sea arrivals and departures. The three upper decks offer numerous alfresco dining areas and lounges for entertainment.
Credits: Daroca Design