Pieter van Geest and Tracey-Jayne Canavaggio have a combined 35 years of experience in the design field. Their talents lie in exterior and interior yacht design as well as furniture design and project management. With their extensive knowledge and experience in shipyard production, project management and owner's representation, they maintain not only an artistic, but also a practical hands-on approach to design.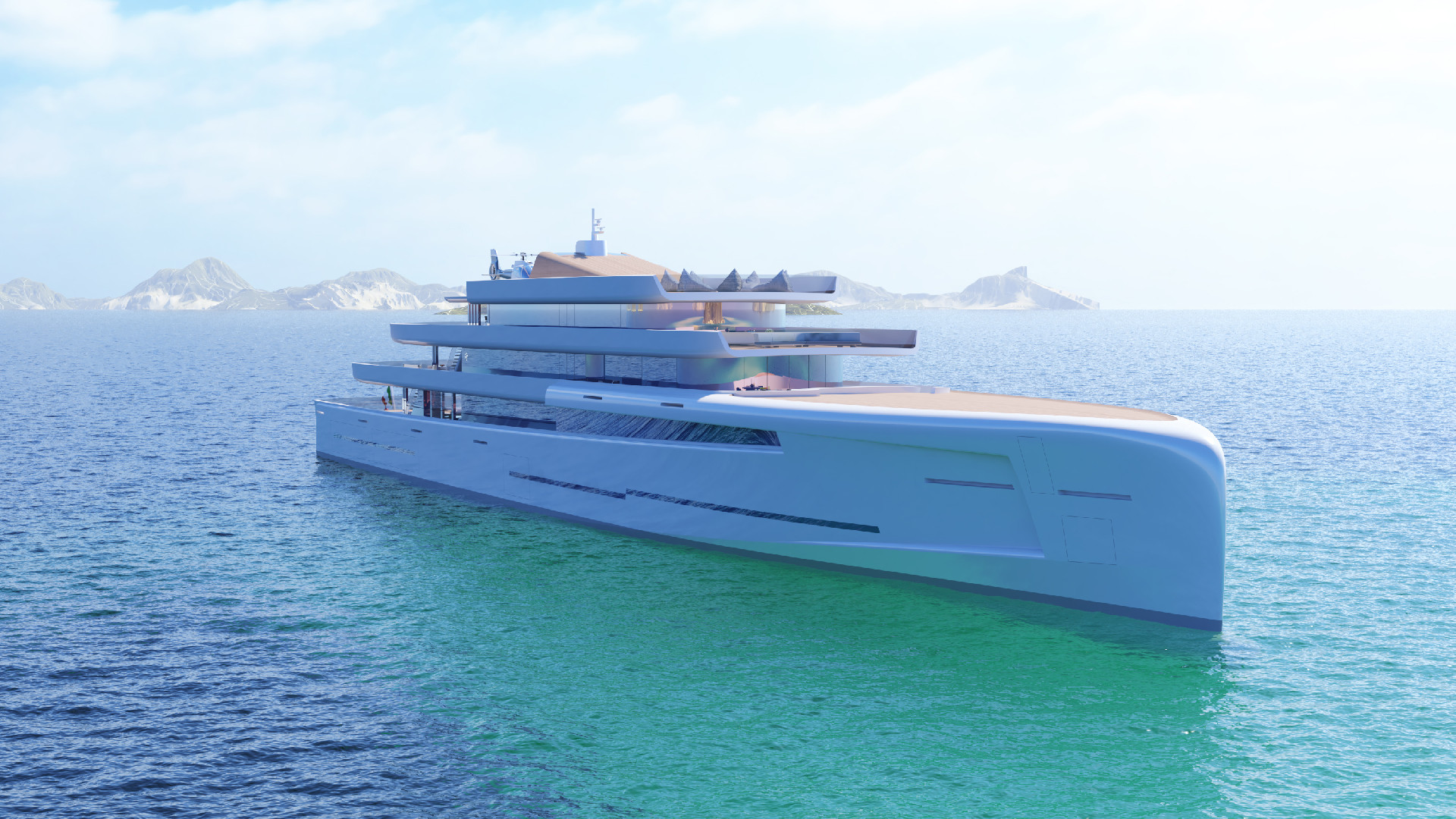 For 106-meter superyacht Mirage, after extensive research on glass specifications and capabilities Van Geest Design has created this design. The glass with its visual effects combined with the overall shape of the yacht lead to this extraordinary result. Mirage is not something different, but something unique in its philosophy and execution. She will be built from mirrored glass, which makes it easily blend in with its surroundings. Staggeringly, designers claim that the 4,200 tonne vessel completely "vanishes" when you're viewing it from more than 50 metres away.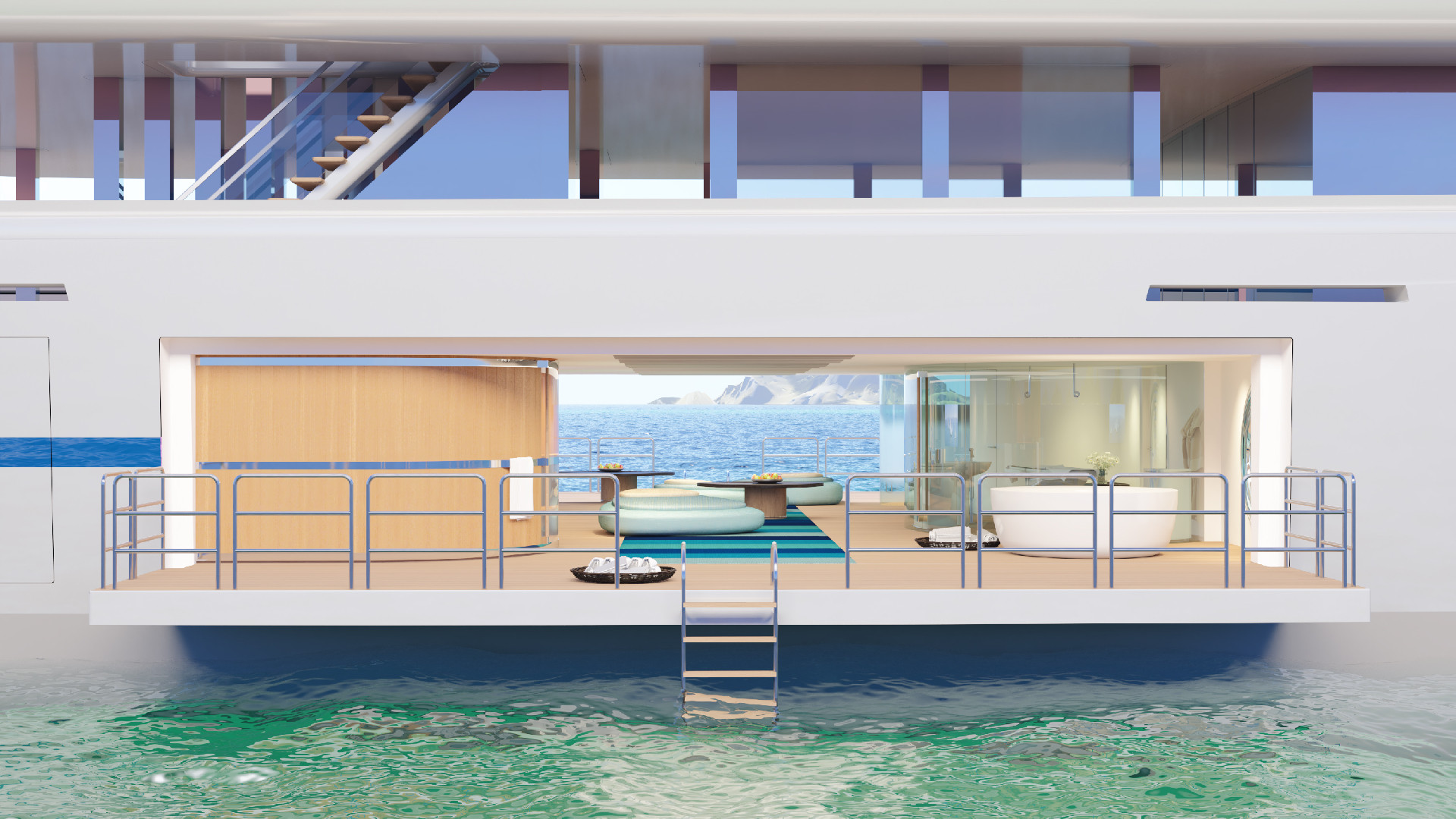 Mirage is the translation of city landscapes, sky scrapers, gigantic, present, anchored, but then again cladded with reflective surfaces, blending into the landscape, merging with its environment, giving lightness to the building, an elegant presence embracing its surroundings. The colour variable mirrored glass is developed by a German glass manufacturer, which has never been used on yachts before. All the vertical panels on the yacht will have this finish – if you were on the water it would probably be invisible from over 50 metres away. If you are on the yacht itself the mirror will project the yacht's surroundings, so in a way, it will give you a floating on air effect when onboard.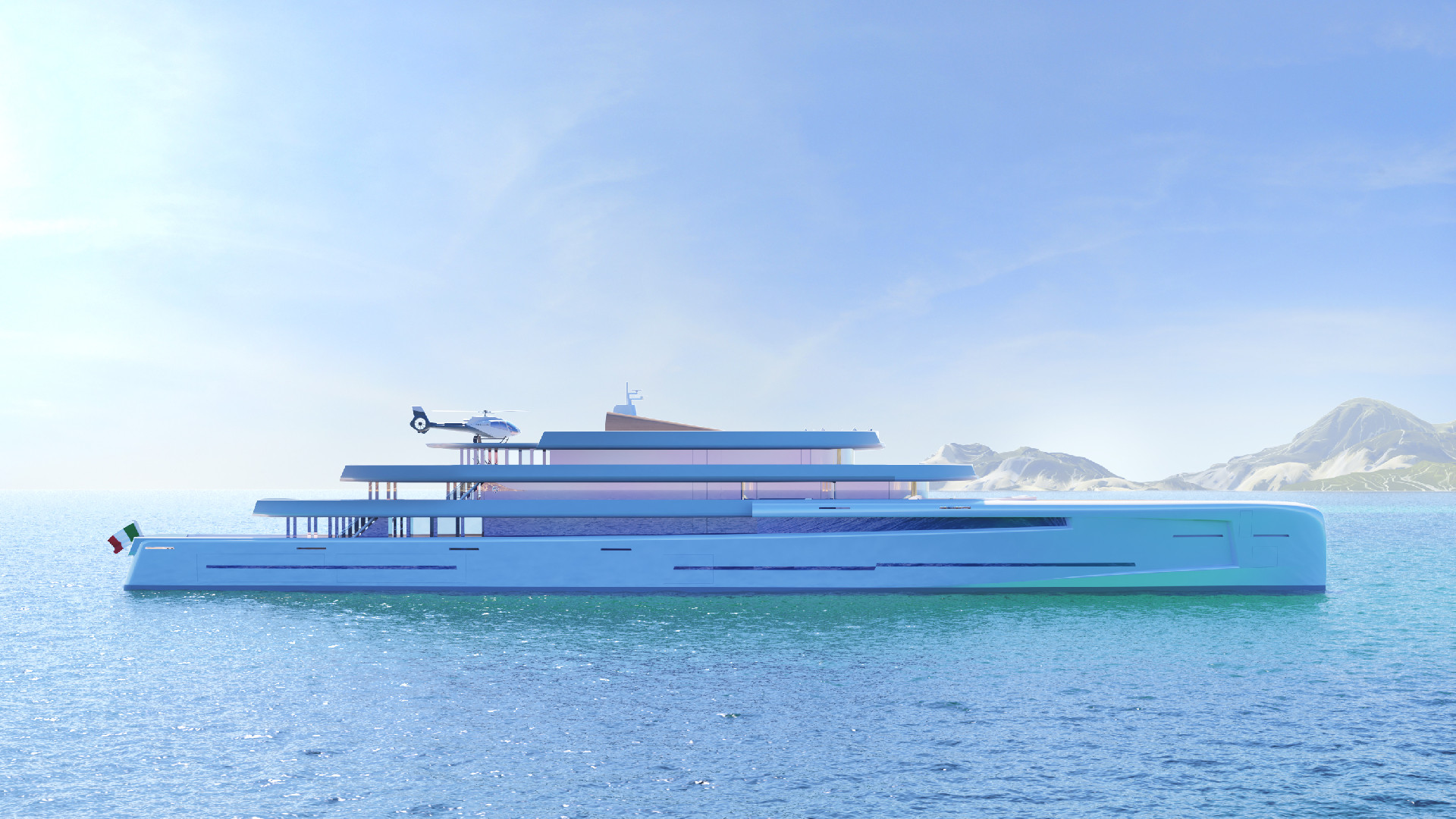 Present on the water un-accessible with a closed transom, one can only board in by invitation. It is a retreat made discreet by its reflective surfaces blending on the horizon, with its decks disappearing between water and sky. Unfolding itself, Mirage tells a story of time, reflecting the day passing by on a coloured reflective surface offering a peaceful gaze on the travelled distances. Bridge deck forward the area has been designed as a gathering point, interacting with the captain, discussing the next destination while looking forward. It took 12 months to create the blueprints.