Spanish designer Alejandro Crespo has introduced his latest superyacht concept, the 105-metre Equilibrium. The concept's name reflects and reinterprets the optimal balance between capabilities of an explorer vessel and luxurious amenities of a pleasure yacht.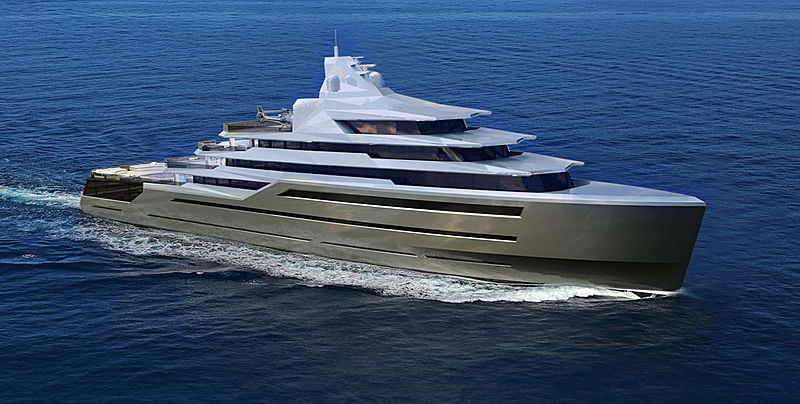 The superyacht's exterior profile stands out through extensive use of glass with large window panelling. Her exterior colour is dubbed 'Champagne green,' in combination with metallic white superstructure.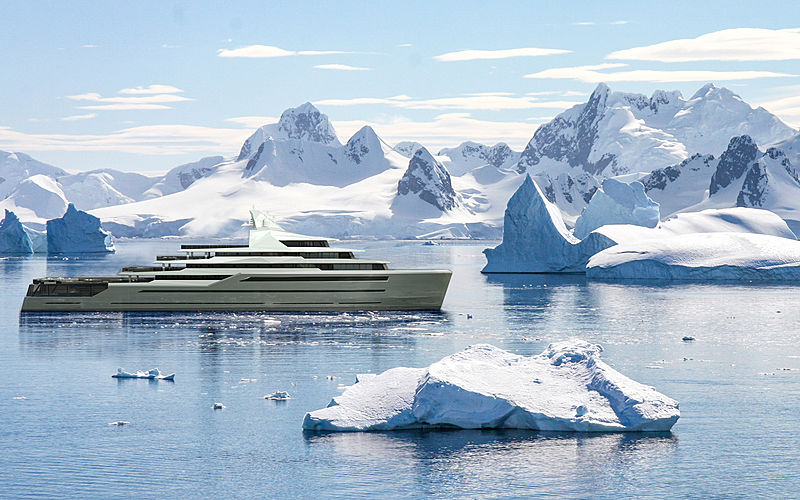 One of the key features aboard the six-deck vessel is a 13.6 by 16 metre helipad on the upper aft deck. The platform allows landing of Airbus ACH helipads range.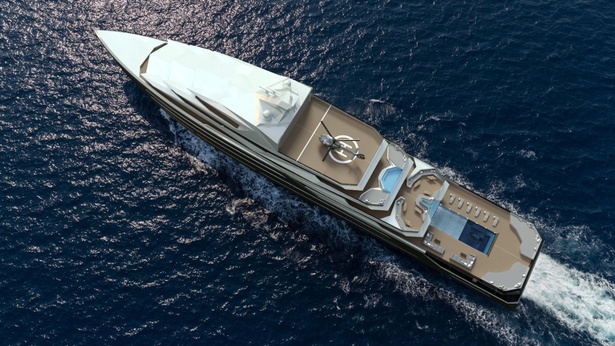 Spacious exterior entertaining areas of Equilibrium comprise the upper deck with a large terrace and a fountain falling down into 15 by 7 metre swimming pool on the main deck. Other features include a sauna, hammam, scuba diving centre and underwater observatory.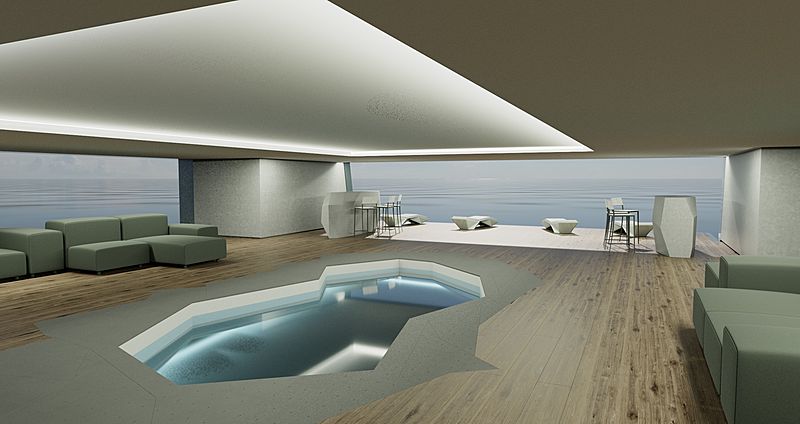 There are also a nightclub on the main deck aft and beach club on the lower deck. Based on a geometric design with triangles and indirect lights, the nightclub encompasses a panoramic observatory of tempered glass that provides ocean views. The lower deck beach club meanwhile includes a large Jacuzzi and a lounge area and two bars.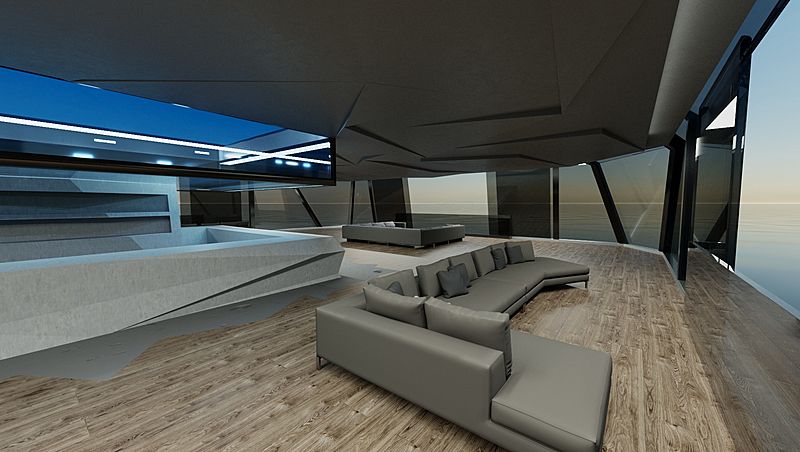 Equilibrium would offer accommodation for up to 22 guests across an owner's suite, four VIPs on the upper deck and six guest cabins on the main deck. The crew quarters are designed for a staff of 42.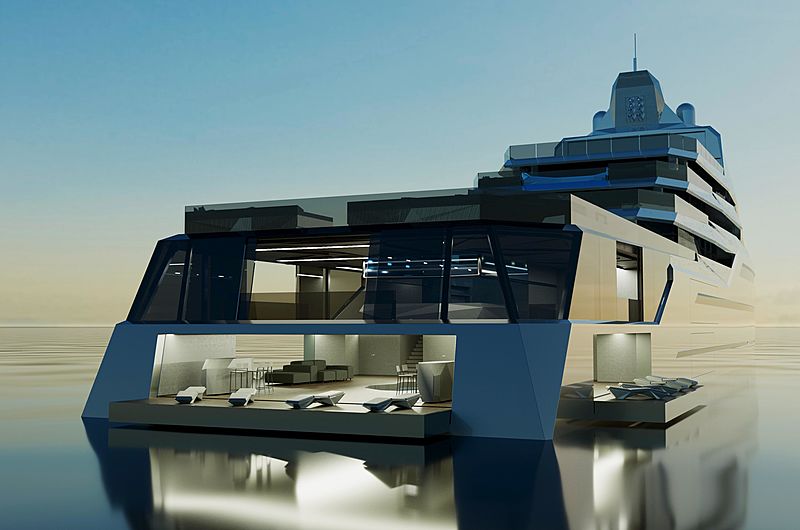 Equilibrium is designed to cruise under any conditions and to gain access to any sea points from the Caribbean to Antarctica. Still, her interiors made up of wood and cement represent a harmony between warmth and coldness.