Boat International Media in association with Oyster Yachts will hold the 14th annual edition of The World Superyacht Awards 16 - 18 May 2019 in London. The awards are aimed to recognise remarkable design, engineering and construction innovations of the world's finest luxury yachts.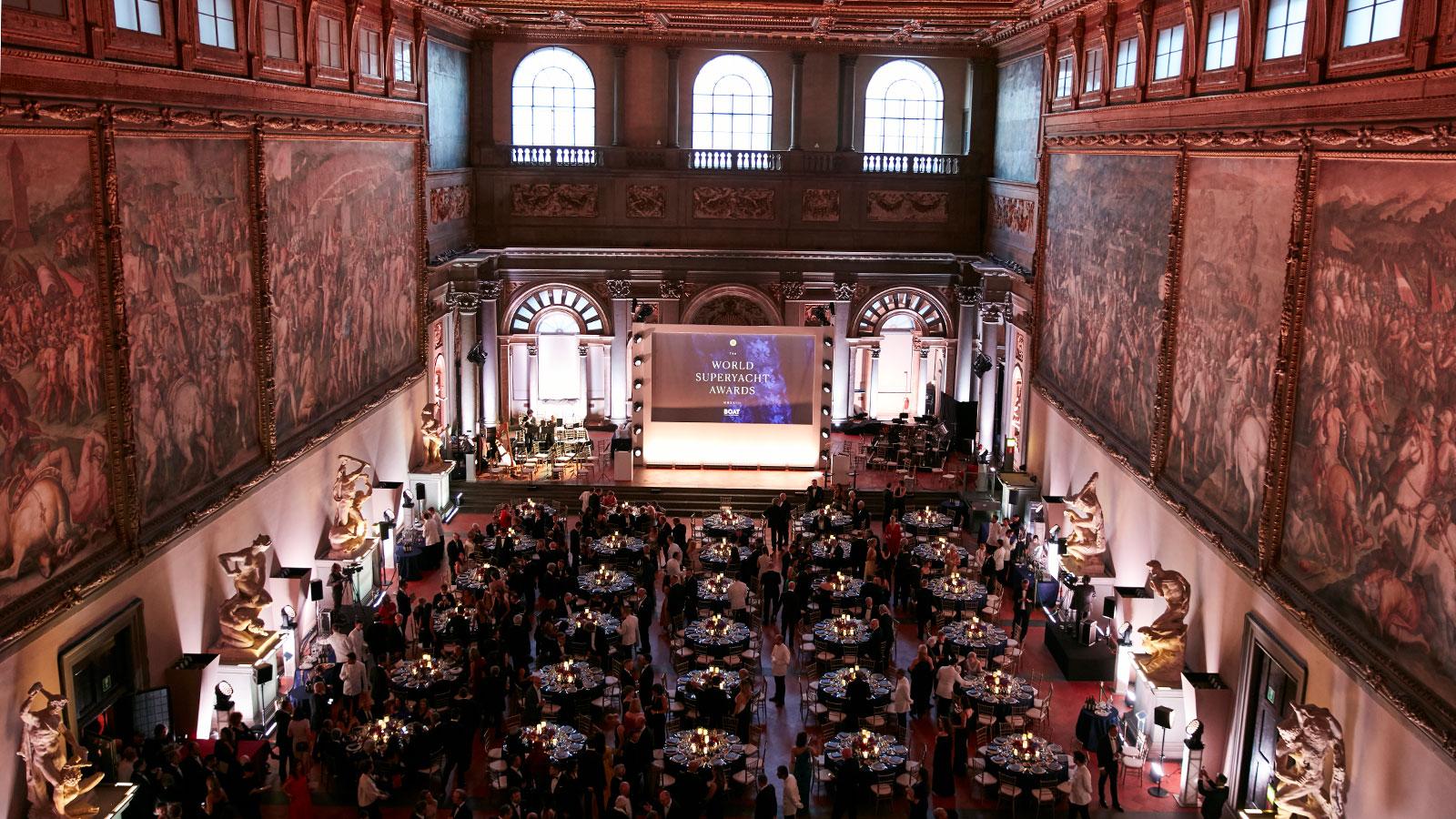 This year's ceremony will take place in the heart of the City, in Old Billingsgate, returning to London after several other venues, such as Venice, Amsterdam and most recently Florence.
The three day programme includes golf day at the exclusive St. George's Hill Club and clay shooting at West Wycombe House, along with a journey aboard the Belmond British Pullman train prior to the opening party at Kensington Palace.
This year's nominees list enhances some of the most stunning superyachts, as usual divided into categories. The categories formed by experts of the industry include displacement (comfort) motor yachts, semi-displacement, and planing (speed) motor yachts and sailing yachts. Three categories are reserved for yachts that have been given major refits, have been completely rebuilt or converted and that were finished within the last year.
Yacht Harbour chooses the vessels not to miss out from the nominees lists in the most interesting categories.
BEST SAILING YACHT

Builder: Oceanco
Length: 106m
Year: 2017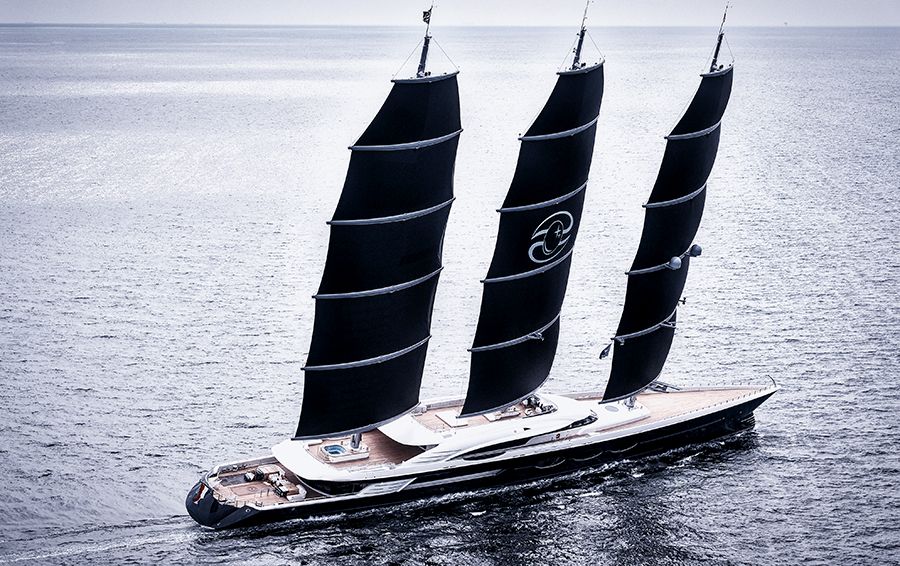 Launched in 2016
, this already iconic vessel holds the title of the largest sailing yacht in the world. Inspired by Perini Navi's
88-metre Maltese Falcon
,
Black Pearl
features similar to Maltese Falcon structure with three rotating masts, while the yacht is capable of crossing the Atlantic burning just 20 liters of fuel thanks to alternative power sources.
The
Black Pearl's
striking exterior was designed by Nuvolari Lenard and Ken Freivokh, while her praised naval architecture was developed by Dyksra Architects, who had also previously worked on Maltese Falcon.
A combination of smart and elegant high-tech design and modernised state-of-the-art DynaRig sailing system makes the Black Pearl a unique vessel. Her hull outline is trademarked with an exclusive wave-piercing bow featuring not only graceful appearance, but also fuel efficiency.
Another key element of Black Pearl's development was her solar sails, which can actually produce energy whilst the yacht is underway thanks to solar panels built within the fabric of the sail.
Other nominees: All About U, Global Impact Yachting/Ada Yacht Works (49.9m), Aquarius, Royal Huisman (56m), Kiboko Tres, Southern Wind Shipyard (32.3m), Meira, Neta Marine (50m), Vijonara, Pendennis (42.2m)

SEMI-DISPLACEMENT OR PLANING MOTOR YACHTS 40M AND ABOVE

Length: 63m
Year: 2018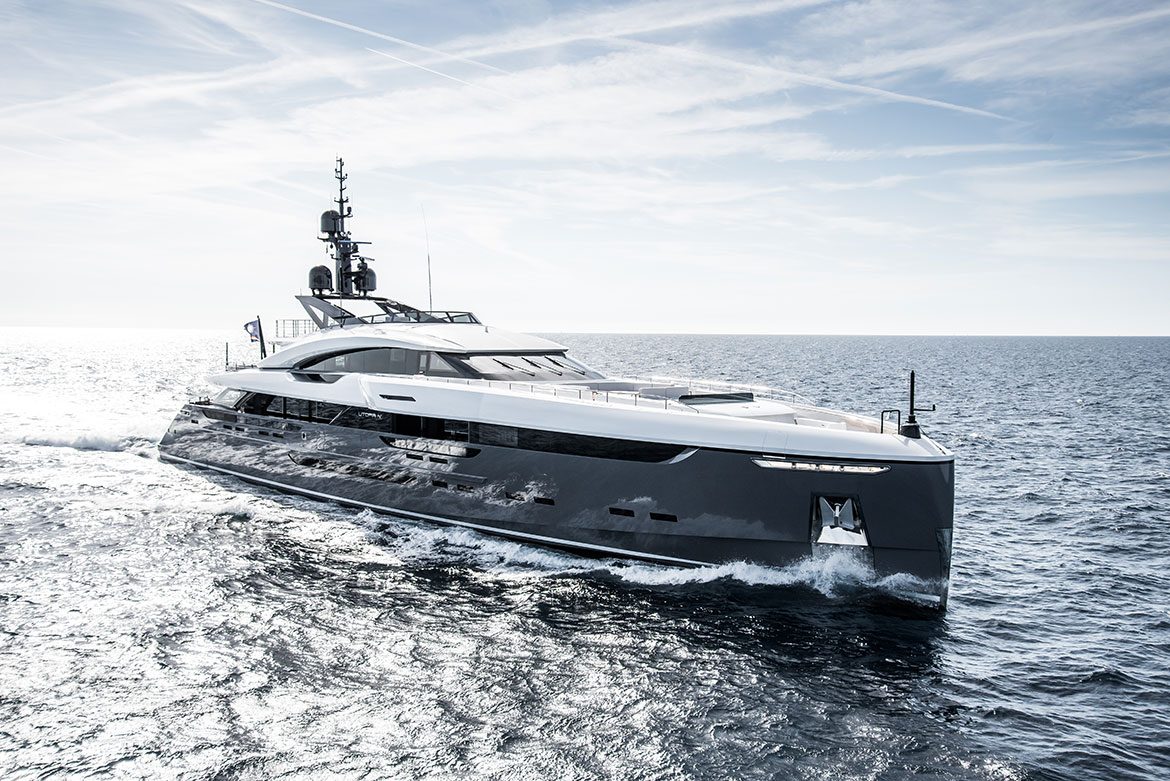 The yacht owned by Loren and J.R. Ridinger according to Forbes, was commissioned in November 2014 and launched in 2018. Utopia IV is fitted with four light Rolls Royce engines as well as four hydro jets, optimised for comfort and style.
The yacht with exterior design by Team For Design, balancing between elegance and attitude, is presumed as the compromise between a tri-deck motor yacht and a speed boat. She can reach a top speed of 28 knots and an cruising speed of 15 knots. She can easily reach a cruising speed of 18 knots using only 35% of propulsion power.
With the yacht's capacity to sleep 12 guests within six spacious cabins, the forward facing owner's suite features a six-metre fixed balcony and floor to ceiling glass windows for a 180-degree panoramic view.
The vessel's key trademarks include Key features do include 70 square metre beach club, 3 spa pools and a touch-and-go helipad. Her naval architecture is by the Italian studio Arrabito Naval Architects. Gobbi's studio also designed the interior, which includes rich wood panelling to divide the main-deck saloon from the dining area.
Length: 51m
Builder: Heesen

Year: 2018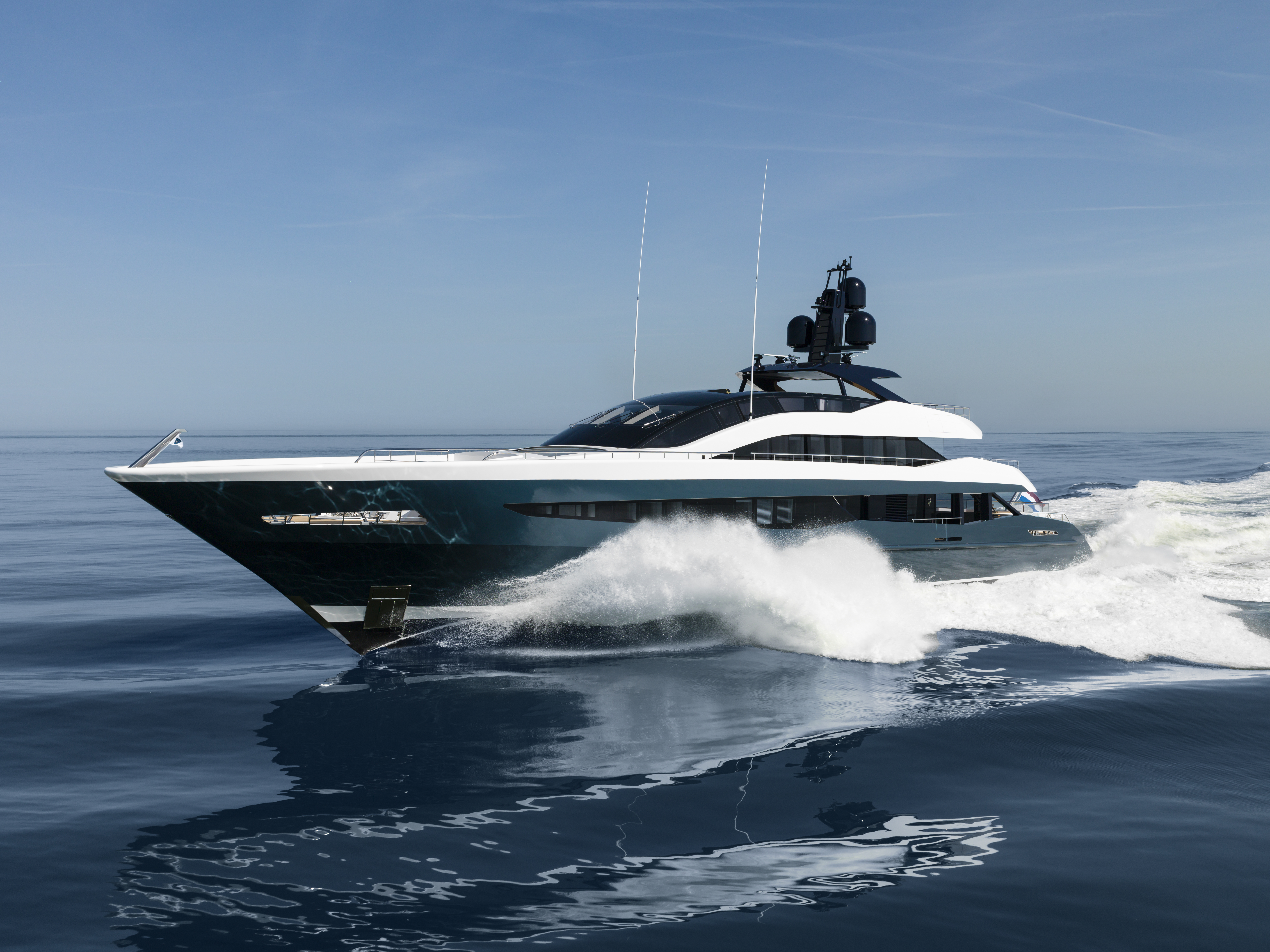 Photo : Dick Holthuis

The 51-metre full-custom motor yacht Irisha was delivered by Heesen in May 2018. Irisha features exterior lines with a gunmetal blue hull and contemporary curved glass windows, and interiors by Harrison Eidsgaard.
The unique colour scheme enriches the beauty of the profile. The top is Snow White, the main deck is Midnight Blue by Awlgrip, and the hull is metallic Pacific Blue custom paint by Alexseal. In sunlight, the hull colour changes from metallic blue to dark olive-green hues.
Spacious and bright, Irisha's interior enjoys lots of natural light and has a versatile layout with a seamless flow between the interior and exterior living space, ideal for socialising and entertaining. The yacht offers accommodation to up to 10 guests within 5 beautifully-appointed staterooms.
Powered by two MTU 16V 4000 M93L diesel engines, Irisha achieves a top speed of 26 knots, with a transatlantic range of over 3,000 nautical miles at a cruising speed of 11 knots.
Other nominees: Flying Dagger, Rossinavi (49m), Elysium, Sunseeker International (40.1m), El Leon, Overmarine (54m), C'est La Vie, Gulf Craft (43.1m).

DISPLACEMENT MOTOR YACHTS BETWEEN 300 GT AND 499 GT - 48M AND ABOVE

# Cecilia
Builder: Wider
Length: 49.6m
Year: 2018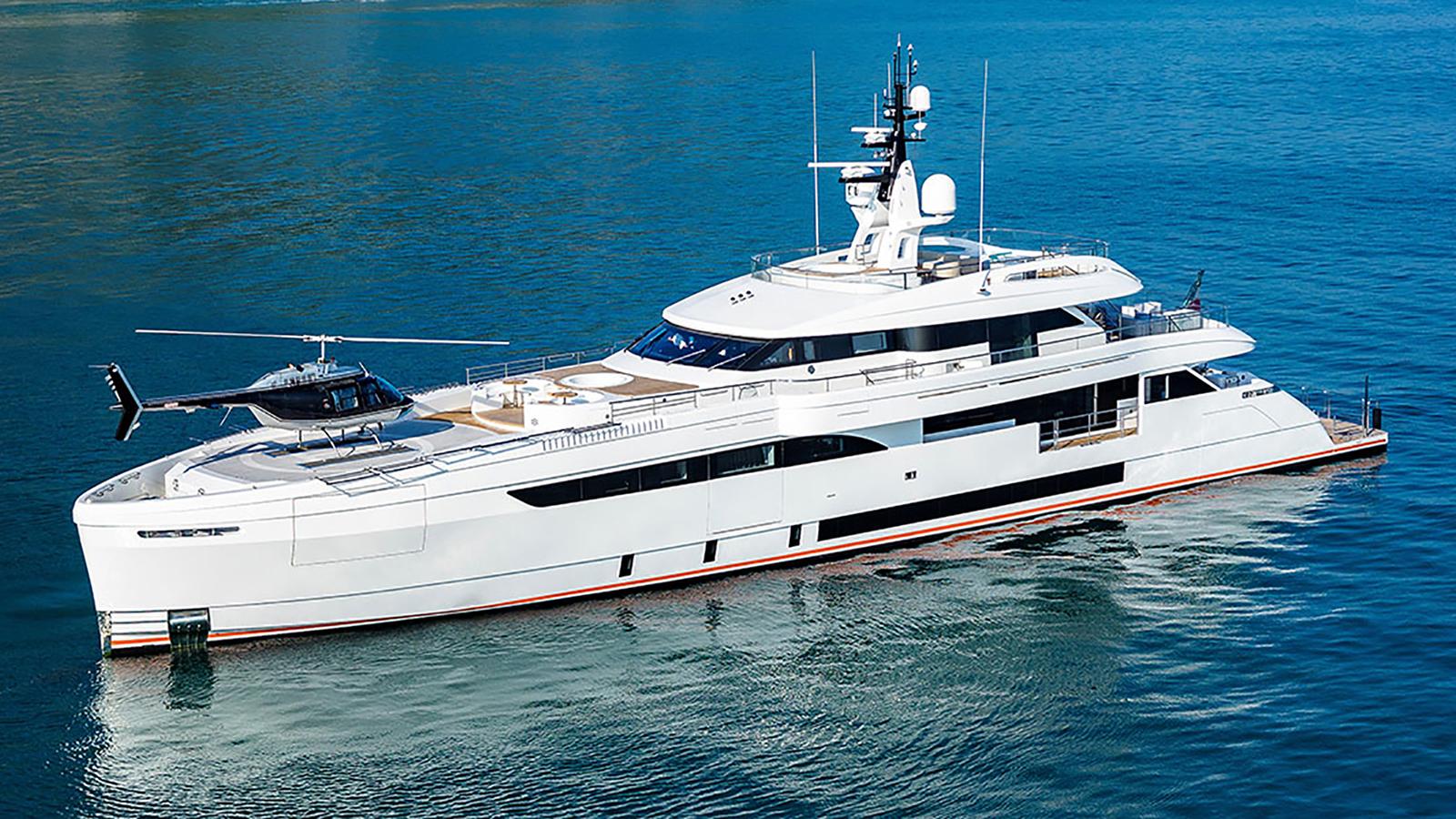 At a sleek 50-metre LOA and just under 500GT, the elegant all aluminum superyacht has an elongated profile. Designed to accommodate the owner's long wish list of toys, both inside and out, the Wider 165 satisfies the desires of the most adventurous.
Constructed entirely in aluminum, the elegant profile of the Wider 165 was created by the in-house Wider design team in collaboration with Italian yacht designer Fulvio De Simoni.
The interior layout, designed by IdeaeItalia in conjunction with the owner's architect, is packed with more stand out features including a generous study with terrace on the port side, private gym with terrace on the starboard side, a sauna room as well as a spacious and light owner's cabin and ensuite bathroom.
On the foredeck, the helicopter-landing pad, unique to the Wider 165, and circular seating areas set into the superstructure, forward of a large Jacuzzi tub, offer a versatile space that will double as generous dance floor for fun evenings afloat.
Cecilia is set to boast a range of 3,100 nautical miles at a cruising speed of 12.5 knots, increasing to 5,400 nm at the ecological speed of 10 knots. The yacht's maximum speed meanwhile makes 14.1 knots.
Other nominees: KD, Sanlorenzo (52m), Latona, CRN (50m), Power Play, Damen (55.5m), Seven, Benetti (49.8m).

DISPLACEMENT MOTOR YACHTS ABOVE 500 GT AND UNDER 2,000 GT

Builder: Tankoa
Length: 72m
Year: 2018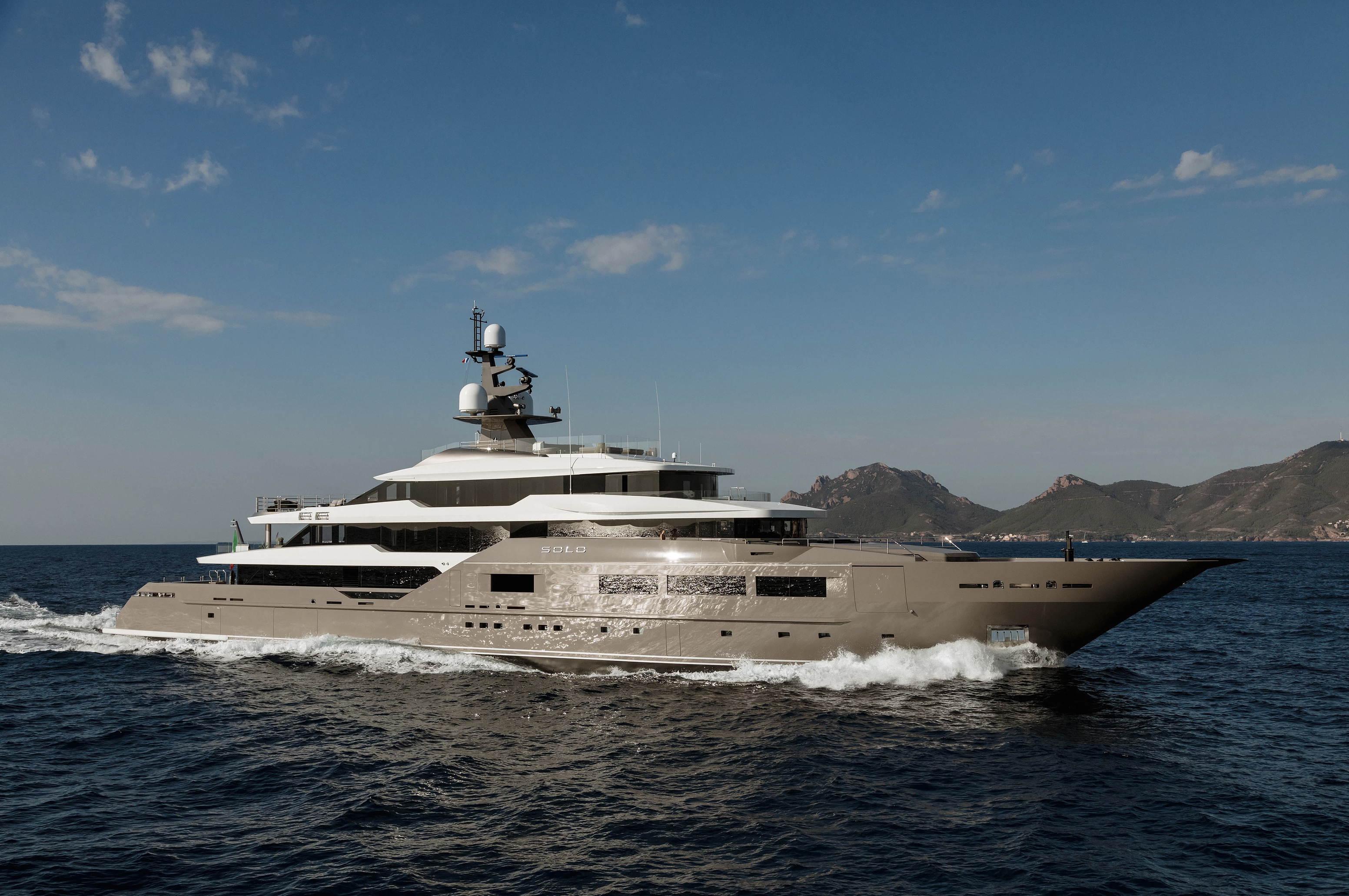 The yacht was launched in August 2018, making her international debut at the Monaco Yacht Show.
Designed by Francesco Paszkowski in collaboration with Margherita Casprini, Solo's interiors represent blend of contemporary and timeless air. Her spacious main and upper salons provide relaxation zones with large plush seating areas, along with a dazzling baby grand piano and numerous entertainment options.
The yacht's six staterooms can accommodate up to 12 guests, including a spacious VIP, two doubles and two twins. The master suite is fitted with a private terrace complete with sunpads and a Jacuzzi with panoramic views.
On the skylounge aft, there is a swimming pool and a private dance floor, which easily converts to a touch-and-go helipad.
Solo's beach club, meanwhile, represents a spacious and welcoming space with sofa, bar, TV, oversized glass walled gym with fold-out terrace, bathroom, sauna (also fitted with its own fold-out terrace) and hammam.
Other nominees:
Volpini 2, Amels (57.7m), Promise, Feadship (51m), Spectre, Bennetti (69.3m).
DISPLACEMENT MOTOR YACHTS ABOVE 2,000 GT

Builder: Golden Yachts
Length: 84.7m
Year: 2018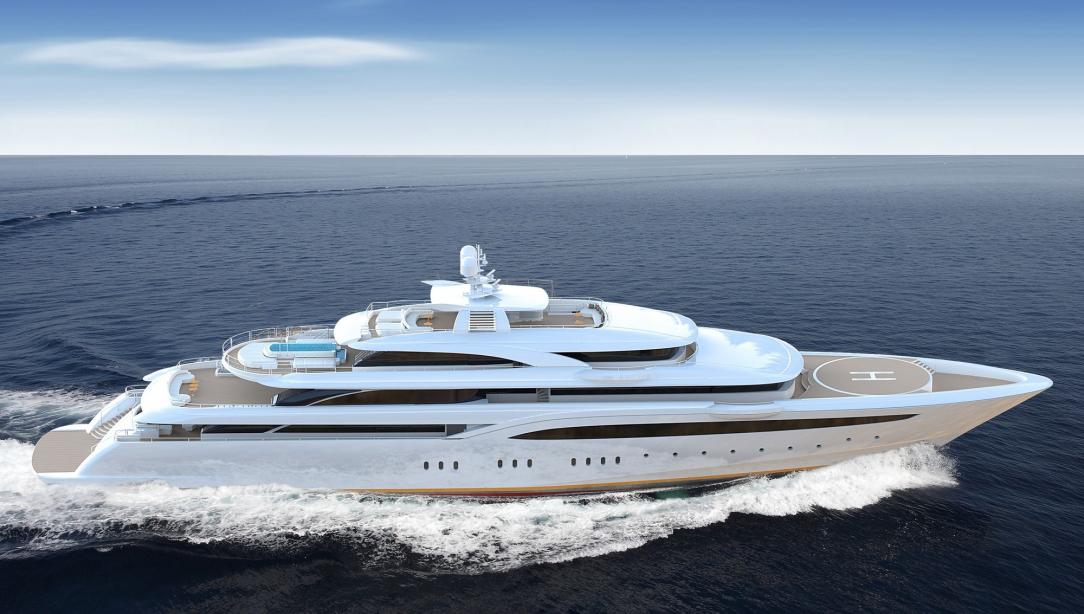 O'Ptasia can accommodate up to 12 guests in 11 cabins - 3 twin and 8 double cabins, including a 95-square-metre owner's suite on the upper deck and 85-squaremetre VIP suite with a private cinema room. The service is provided by the crew of 26.
Other key features on board O'Ptasia include a large beach club complete with wellness and spa centre, an elevator servicing all decks, and a fully equipped gym on the bridge deck. The central superyacht elevator provides quick access between all four decks, while the foredeck helipad allows guests to arrive in style.
Other nominees:

White Rabbit, Echo Yachts (84m), Planet Nine, Admiral - The Italian Sea Group (73.2m), GO, Turquoise Yachts (76.8m), Elandess, Abeking & Rasmussen (74.5m), DAR, Oceanco (90m).

REBUILT/REFIT/CONVERSION YACHTS
Refit Yard:

Olympic Yacht Services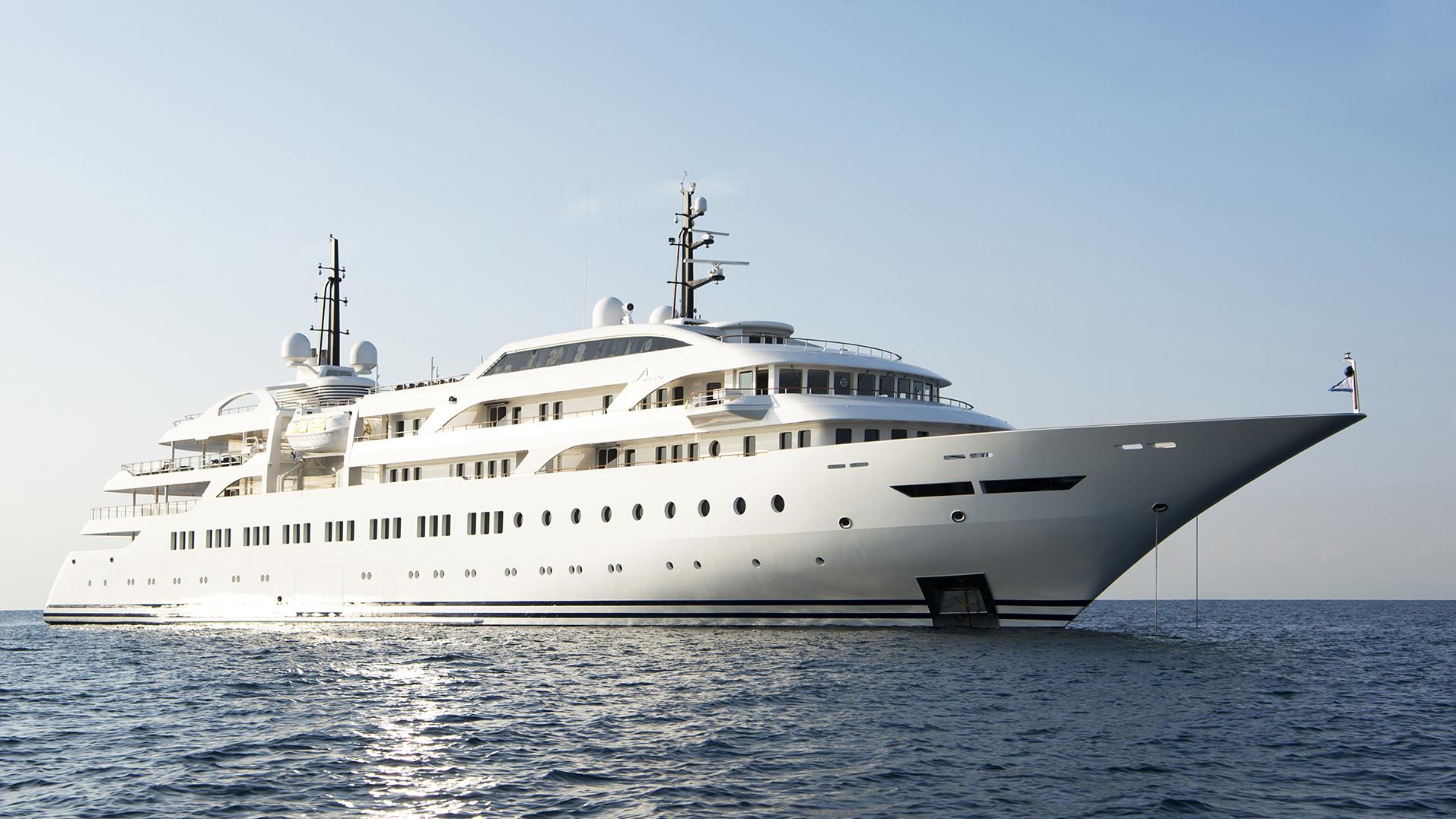 Fully rebuilt, this former passenger ferry now represents a brand new six-deck superyacht. There are two elevators and four staircases for guests only; a 2,800 sf master cabin, a 400-square-metre main saloon, a cinema and 22 guest cabins (up to 36 guests); massive crew and service areas and six pantries. The spacious entertainment decks include a sundeck with swimming pool, a huge bar, and oversized beach club. On the fifth deck adjoining the owner's suite, there a luxurious dining area for 44 guests.
The yacht cruises at 15 knots and reaches a top speed of 17 knots.

Other nominees

: Haida 1929, Krupp Germaniawerft (71.1m), Dancing Hare, Amels (57.5m), Thalia, Vitters (48.5m), Forever, Benetti (44.8m), G2, Vitters (39m), A2, Eurocraft (37.6m), Vespucci, CRN (30.5m).