This video unveils the special relation between the Lurssen 87-meter
Ace
and 67-meter Damen
Garcon
, escorting the luxury mothership in Gibraltar.
Ace was delivered by Lurssen in 2012, her exterior and interior spaces being created by the UK-based Winch Design studio. Among the superyacht's key features are a dedicated internal spa, beach club, gym, movie theater and helicopter landing capabilities. She is known as one of the first yachts for which a special support vessel was purpose built.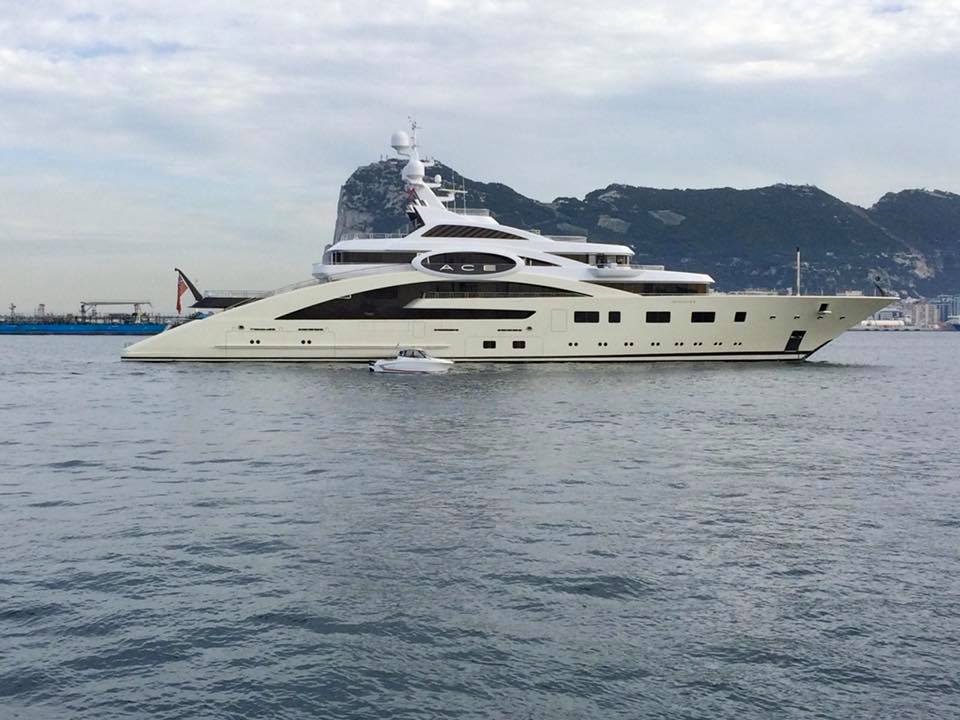 Garcon was commissioned to Dimon Shipyards after the main design had already started on Ace and was delivered in 2012, a few months after the mothership. The support vessel was essentially conceived to complement the Lurssen yacht as a massive toy carrier. Therefore, it was built upon the Dutch yard's proven platform with a signature axe bow and a basic commercial design shared by the whole Sea Axe range of ships, which are in high demand primarily in the oil and gas industry.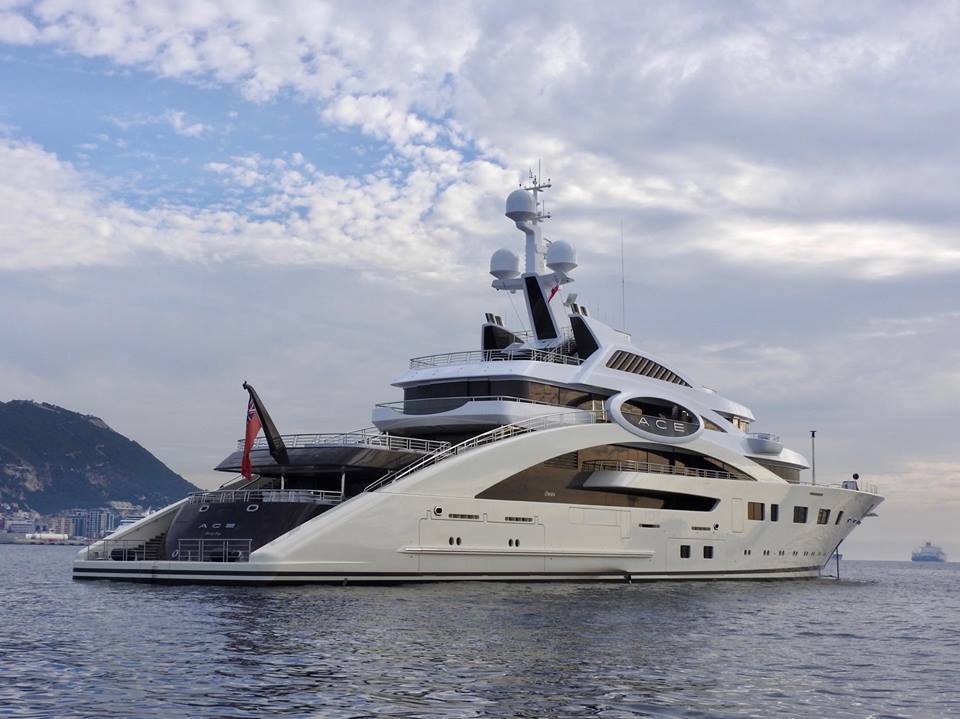 The main appeal of the boat is its enormous working deck, able to house a vast array of tenders, inflatable water toys, tools and spares. The numerous neatly ordered storage areas retain the simple painted steel look and are easy to use and clean. This helps keep the luxurious environment onboard Ace completely free of dirty toys and wet equipment.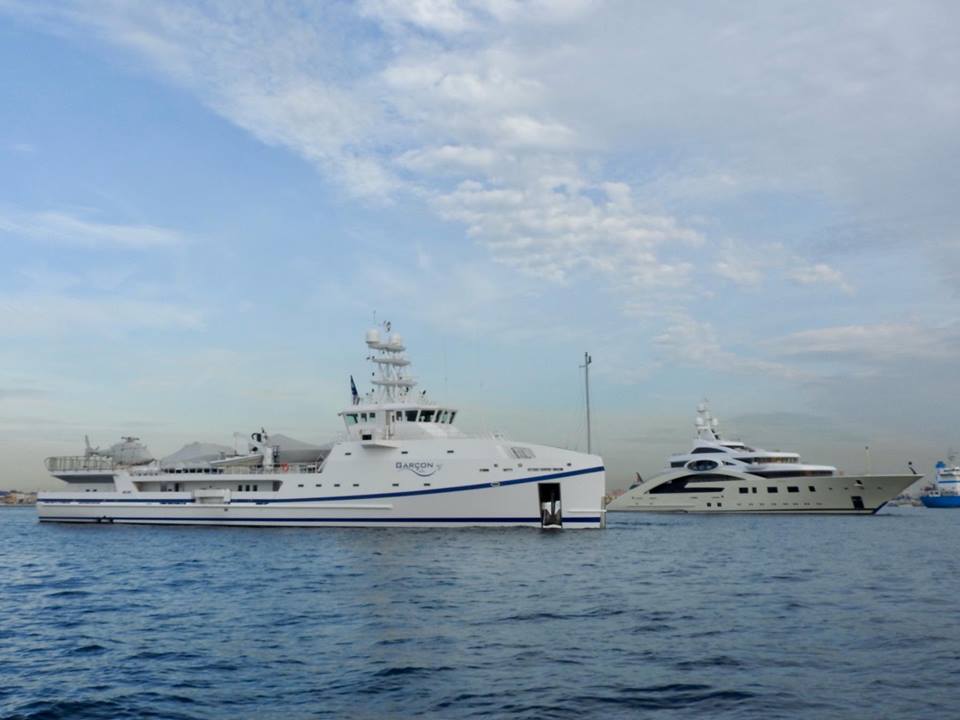 Garcon offers accommodation for up to 20 crew members in 13 cabins.The crew spaces designed to meet SOLAS regulations include a gym, a hospital, a large day room, mess and galley. The boat's tankage provides heli-fuel and petrol for the tenders, apart from the 350.000-liter capacity for storing marine diesel. Powered by 4 Caterpillar 3512C engines, the boat can reach a top speed of 21 knots, while having a maximum range of 4.500 nautical miles at 18 knots.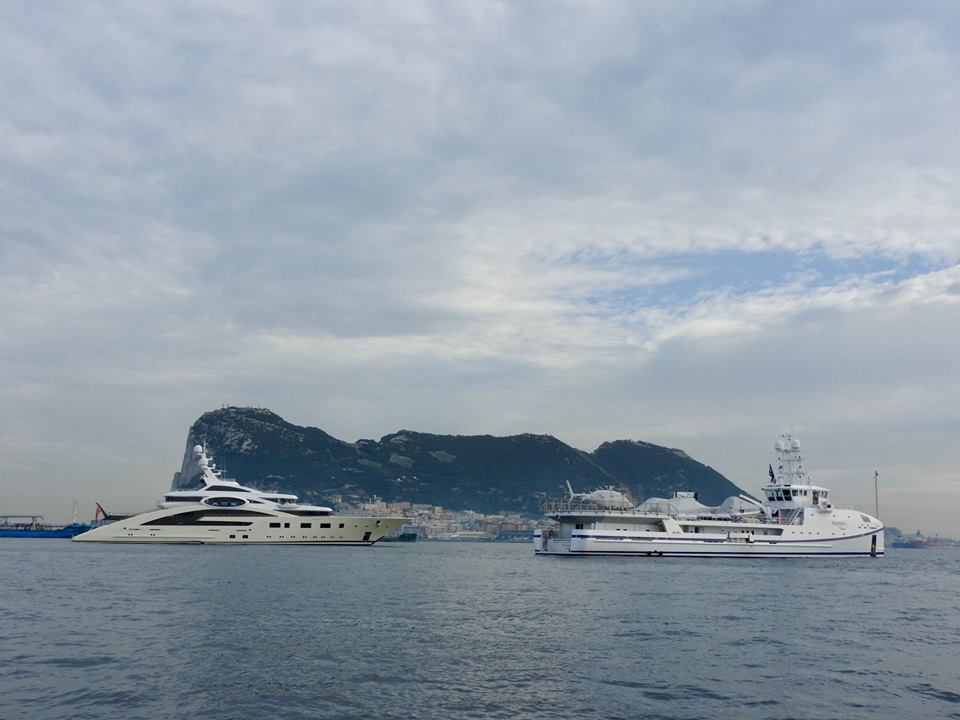 Due to its proportion and unique capabilities, this support ship isn't a shadow vessel in its traditional understanding. Instead of following the motherhip, Garcon will either depart after Ace, overtake her and prepare for the yacht's arrival by getting the tenders in the water, just as the video shows.


Video and photos courtesy of Nicholas Canepa.