Dutch shipyard Royal Huisman partnered with ThirtyC design studio and Dykstra Naval Architects have introduced a 'double' superyacht concept during the Monaco Yacht Show 2019. The design concept complements the
earlier revealed 88-metre sailing superyacht Lotus
with a 70-metre companion vessel Lotus' Shadow.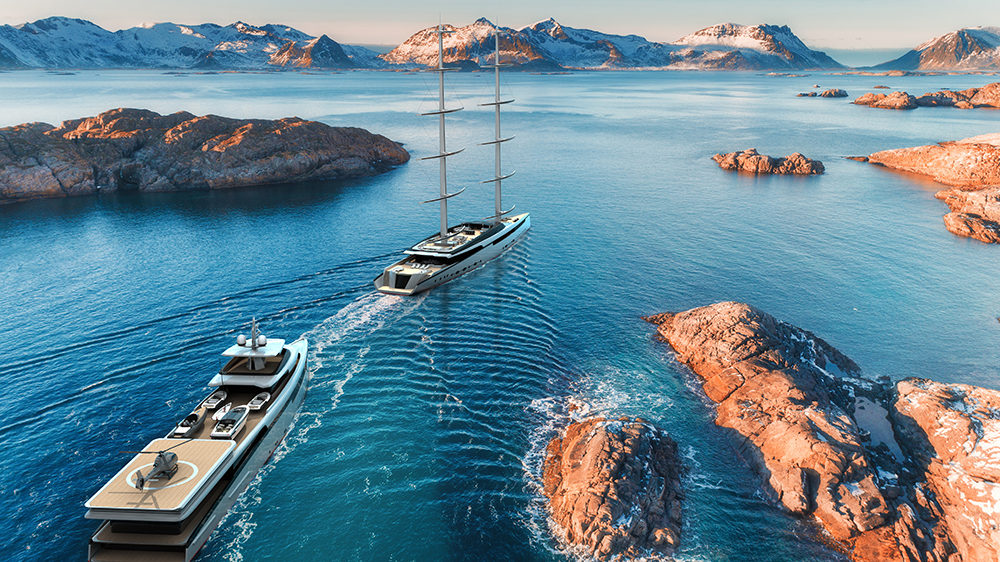 A 'next-generation' twin project from the British design studio ThirtyC, 'Lotus' bridges the gap between the experience of sailing and the adventure of the motor yacht lifestyle. Designed with the combination of dual-mast DynaRig sailing yacht and rugged Support Vessel, Lotus aims at unbridled freedom for both the journey and the destination.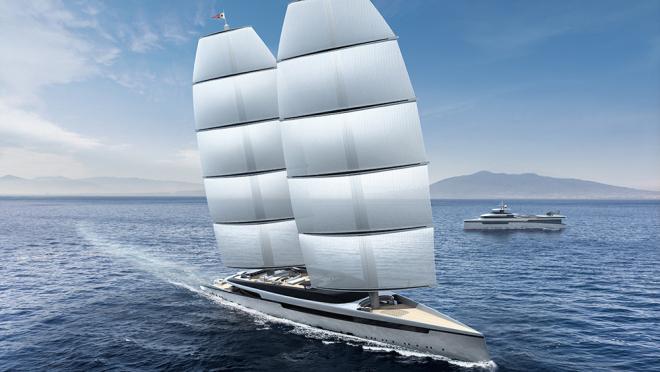 The lightweight, high-tech 88-metre sailing yacht represents the primary vessel in this 'private armada', offering owners speed, precision sailing and the ability to cruise the world in comfort or compete in global superyacht regattas. This versatility is due to the world's first twin-mast DynaRig structure, meaning Lotus has the potential to become one of the most technologically advanced and fastest sailing yacht of her kind on the water.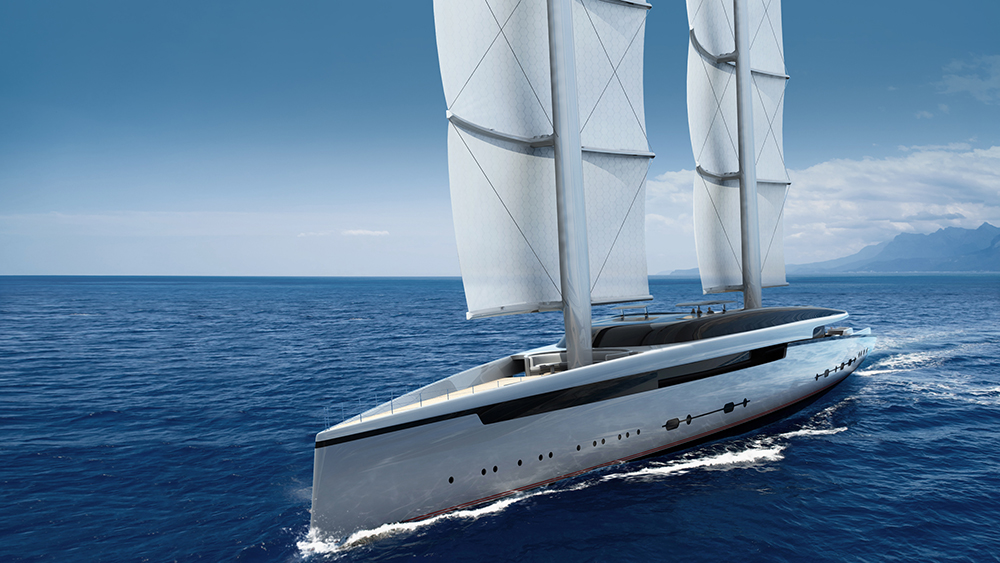 Drawn with signature ThirtyC style, Lotus has been born out of collaboration with Royal Huisman and DynaRig specialists Dykstra Naval Architects. The project opts for complete customisation, open spaces, reduced complexity in terms of both rigging and crew as well as an engineering package that fits both luxury and agility on the water.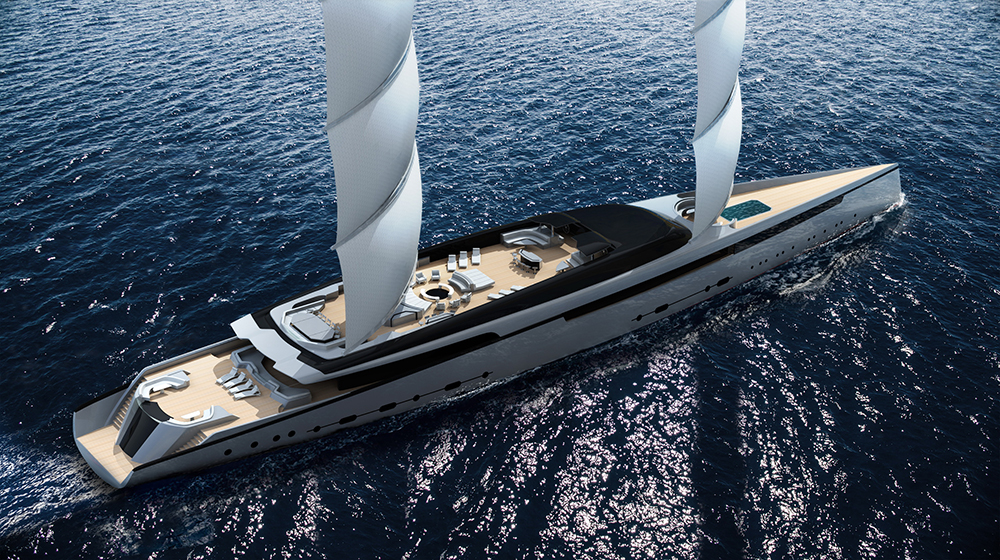 Able to accommodate up to 16 guests across eight cabins and a master suite, Lotus features a 2,200 square-metre sail area and a top speed of 20 knots.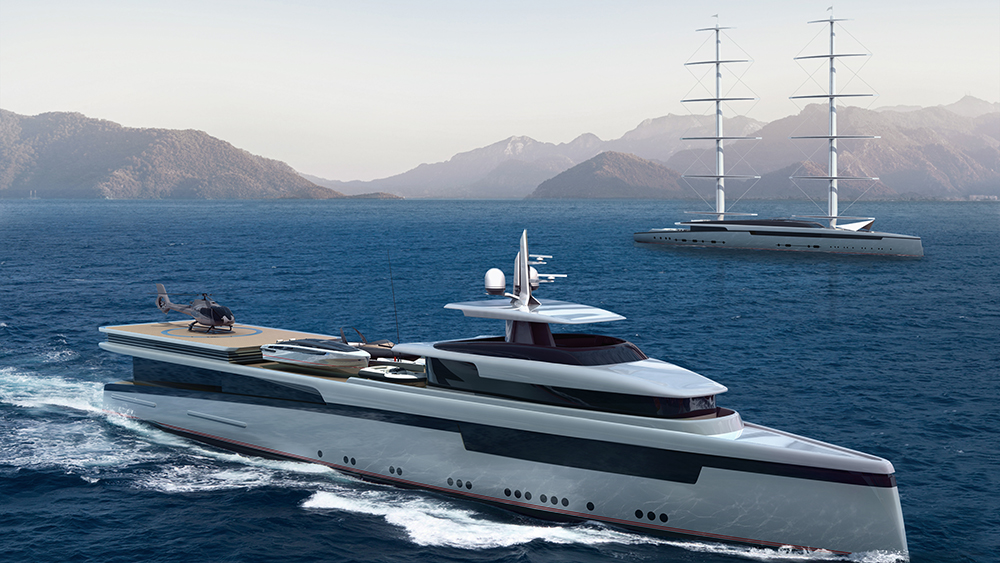 As to the 70-metre support vessel Lotus' Shadow, she is designed to prepare for the sailing yacht's arrival at any given destination. She will be packed to the brim with toys, tenders, cars, helicopters and other items that enhance the experience of travelling the globe.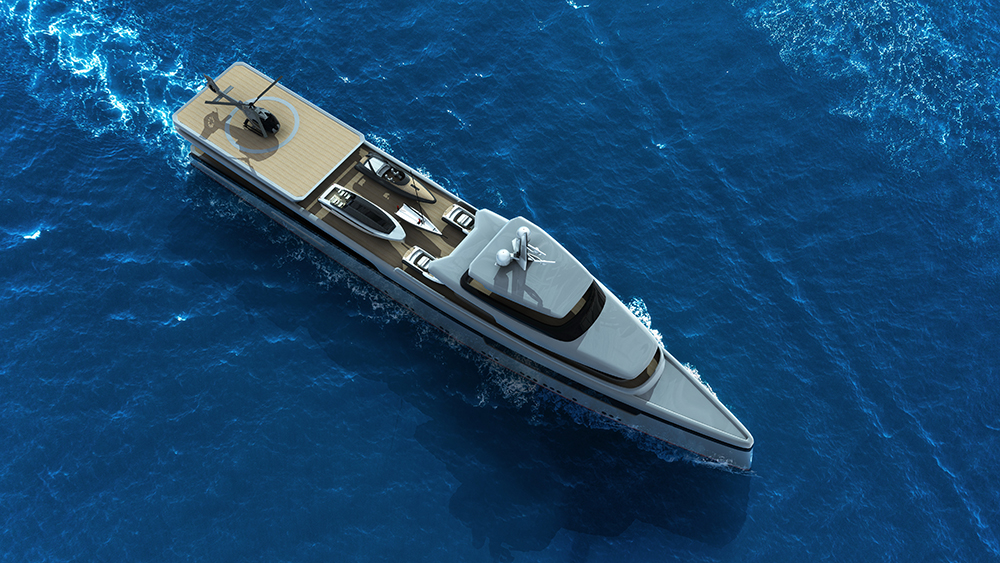 The vessel is highlighted by a 1.312-square-foot space for housing tenders, toys, helicopters, cars and even a submarine upon request. Moreover, she would offer room for the crew of 18 and 8 guests across 4 cabins.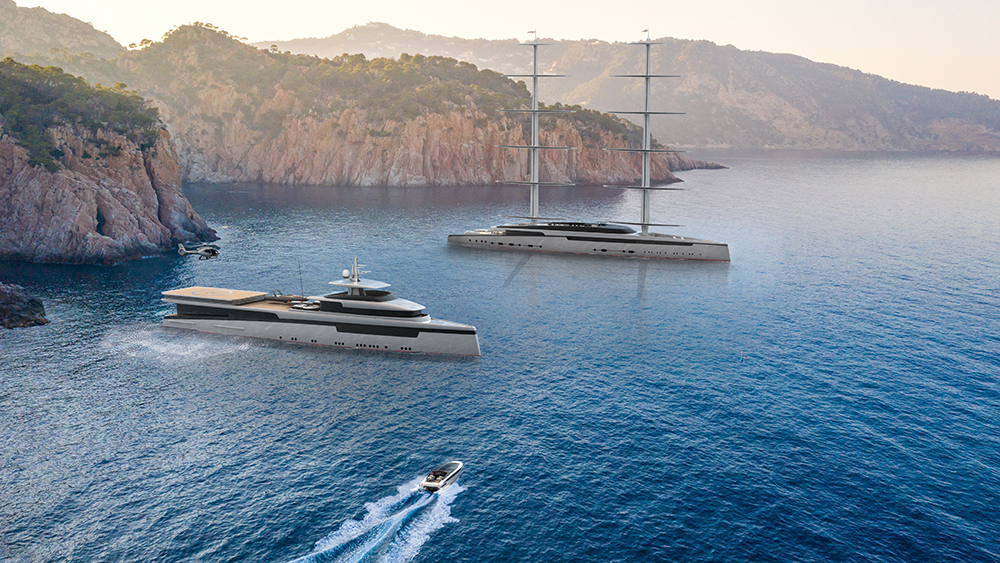 The motor yacht side of the duo, the aggressively styled, futuristic and clean design of the support vessel works with the aesthetic of the sailing yacht to act as a complete package. On the water, the functionality of the support vessel also complements the lifestyle of the sailing yacht, bringing with it entourages, pilots, doctors, and any guides or team members to help make the journey more than unique.