Five 20m boats were completely destroyed and eighteen were damaged on Saturday night at Marina Kastela. The fire started around 8:30 pm on one of the yachts in the marina. Crew members attempted to put out the fire but were unsuccessful.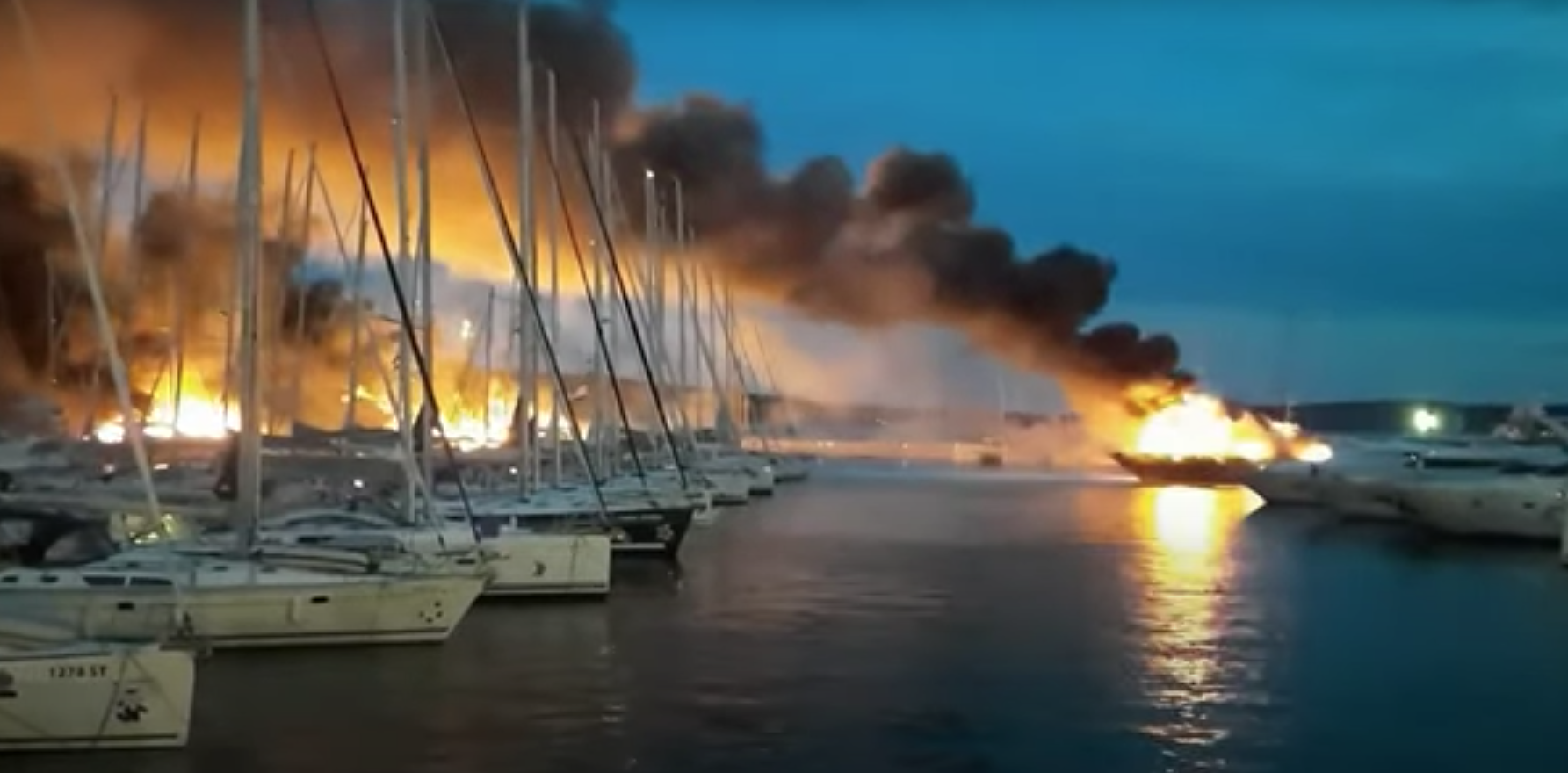 "It was terrible; I've never seen a fire like this before. That yacht caught fire and, unfortunately, it ended up completely in flames. Everyone scattered in all directions and, believe me, it looked like a state of war. People were screaming, jumping for help, and then it suddenly grew even larger. That burning ship broke free from where it was moored and the flames quickly engulfed the other yachts. Plastic was burning, and the oil derivatives in them as well probably, so it's not surprising that there was so much black smoke," reported Total Croatia News, quoting a witness.

Lucally, no one was hurt, but damages reached into the millions of dollars.
Credits:
Dalmacija Danas/
YouTube;
World Is Dangerous/YouTube