We were shocked last week by the news about the fire on board the 75m sailing yacht
Enigma
(formerly known as
Phocea
). The yacht caught a fire near Langkawi, Malaysia. Seven crew members were rescued from the yacht, but the damage incurred by the fire led to the yacht sinking nearly twenty-four hours later.
There is an interesting story behind the yacht.
Enigma
was built at Toulon, France, by DCAN in 1976 for Alain Colas, who was a French sailor. Her name was
Club Méditerranée
. He disappeared in 1978 in the Atlantic ocean, never to be seen again.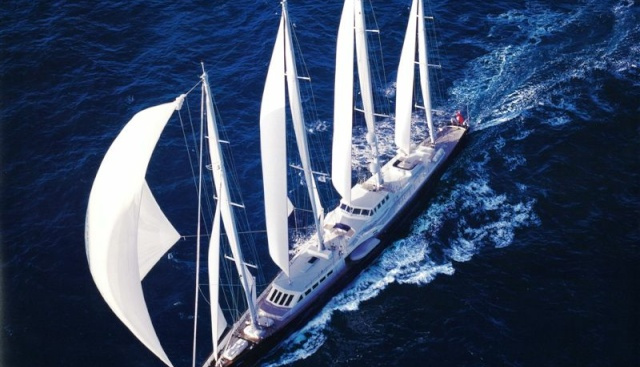 In 1985 she was bought from Alain Colas's wife by Bernard Tapie and renamed Phocea. Her second owner, French businessman Bernard Tapie, who is also an occasional actor, TV host and politician. He owned Adidas from 1990 to 1993; his cycling team La Vie Claire won the Tour de France twice – in 1985 and 1986 – and his football club Olympique de Marseille won the French championship four times in a row, as well as the Champions League in 1993. The documentary Who is Bernard Tapie? was filmed in 2001.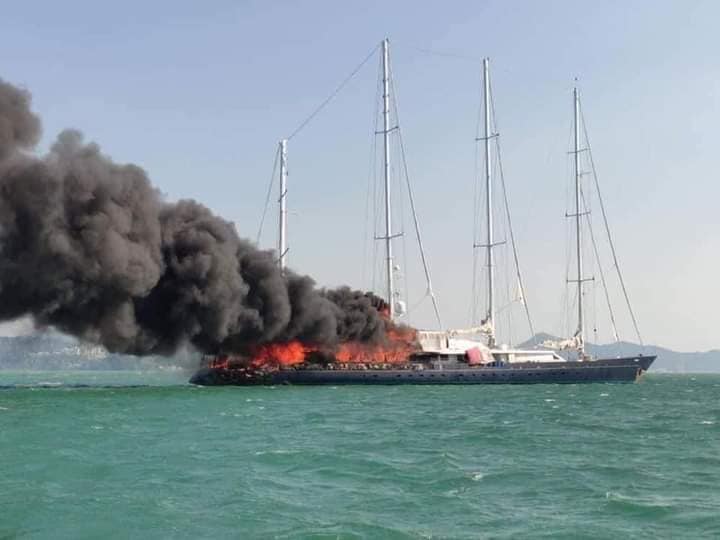 From 1986 to 1999,
Phocea
used it as a cruising yacht. She had a major refit in 2000 in Germany. As a schooner with four masts, she was originally built for speed, and she crossed the Atlantic in 8 days and achieved speeds of 30 knots under sail.
Then she was sold to Mouna Ayoub and sold again to her current owners in 2010.
The
Phocea
was the world's largest sailing yacht before the 2004 launching of
Athena
, by
Royal Huisman
.
She was loved by royalty, and, in August 2005, she crashed into the rocks off Sardinia with Prince and Princess Michael of Kent on board. Three people were seriously injured in this accident.
Credits: Asian Yacht Crew/Facebook;

LeHuffPost/YouTube