Automobili Lamborghini and The Italian Sea Group have recently presented the worldwide premiere of 'Tecnomar for Lamborghini 63', the Tecnomar fleet's new super luxury motor yacht with Lamborghini-style design in reference to Lamborghini's 1963 foundation.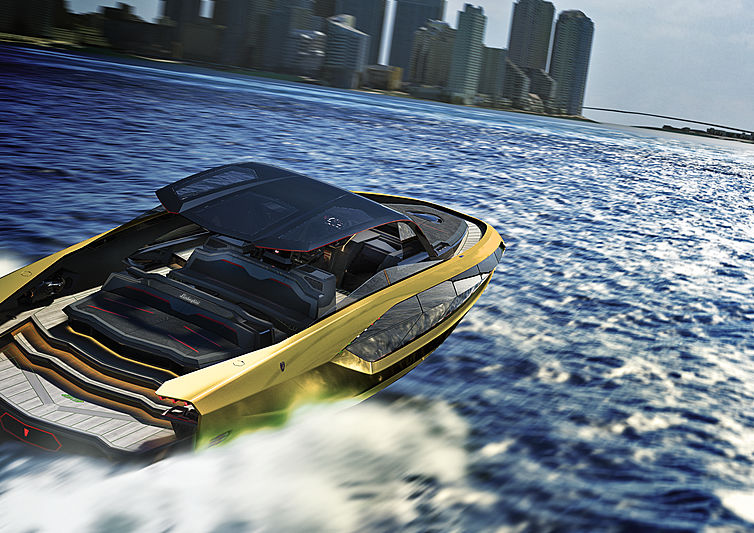 This highly-anticipated motor yacht project, developed by The Italian Sea Group, started with several collaborative sessions with the contribution of Lamborghini's Centro Stile and inspiration from Lamborghini Sián FKP 37, the first hybrid super sport Lambo.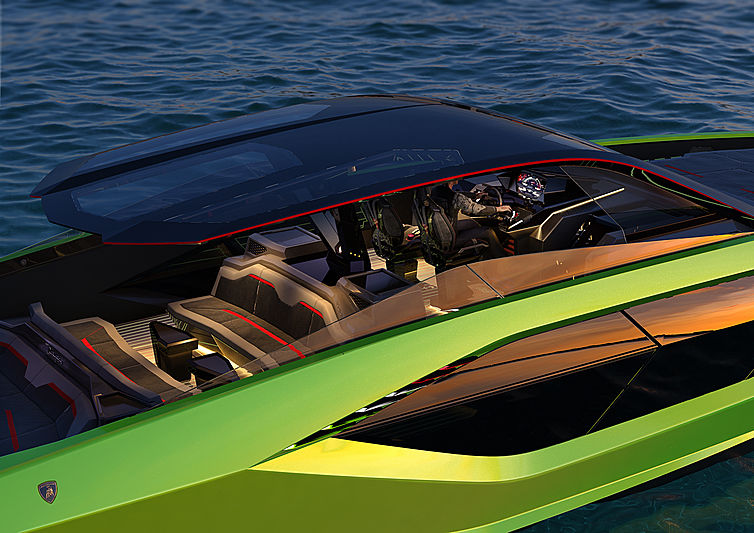 With two MAN V12-2000 hp engines, the vessel reaches a top speed of 60 knots and will be the fastest of the Tecnomar fleet.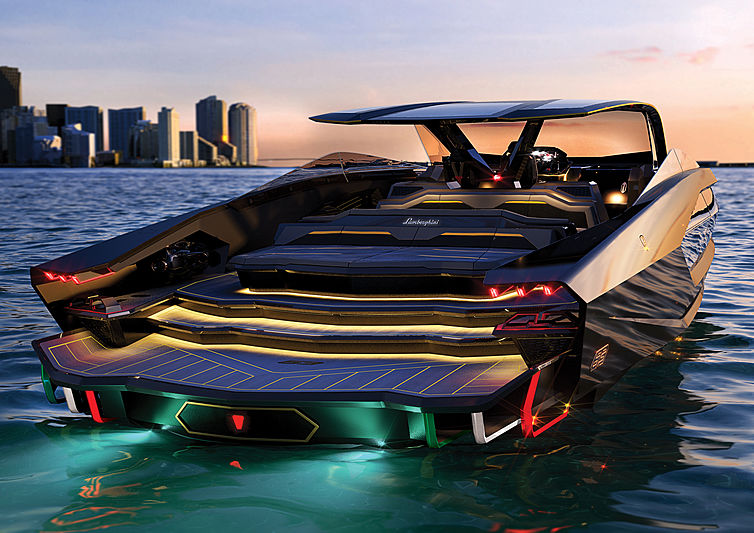 Stefano Domenicali, Chairman and CEO of Automobili Lamborghini said:
This yacht represents the significance of creating a valuable partnership, at its best: our co-operation allows the essence of both organisations' style and expertise to be transferred to different worlds, sharing in their diversity to interpret and add value to the final product in a new environment. If I had to imagine a Lamborghini on water, this would be my vision. I'm delighted to celebrate this successful collaboration.
We announced this partnership in May, and today we present Tecnomar for Lamborghini 63, a motor yacht which will become as futuristic an icon as the car she is inspired by," said Giovanni Costantino, CEO of The Italian Sea Group. "Selected owners around the world will own not only the fastest Tecnomar motor yacht in the fleet but a Tecnomar for Lamborghini 63 masterpiece. I'm proud that we have chosen to create this innovative and challenging project with Automobili Lamborghini, which links technology, supreme design, quality and performance.
The Tecnomar for Lamborghini 63' boasts a super sporty exterior design, with the hull and superstructure created from a high-performance shell, developed by naval engineers specialising in hydrodynamic sciences. The design lines have been interpreted by those created by Marcello Gandini in the Miura and the Countach of the 60s and 70s.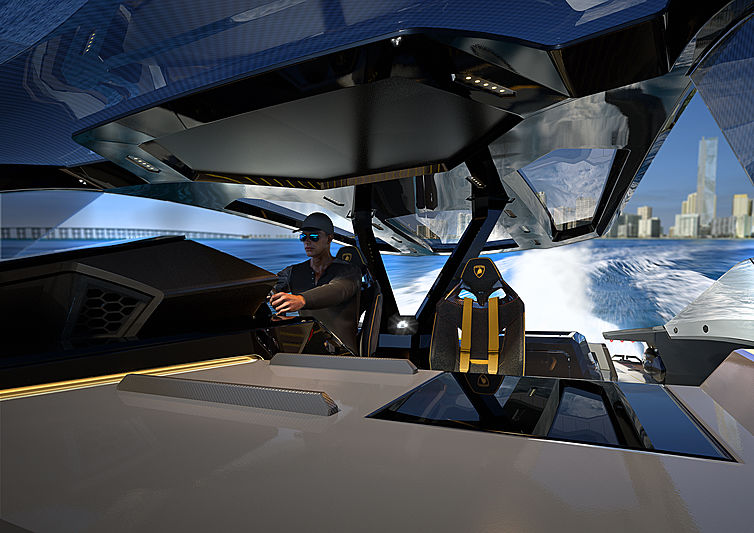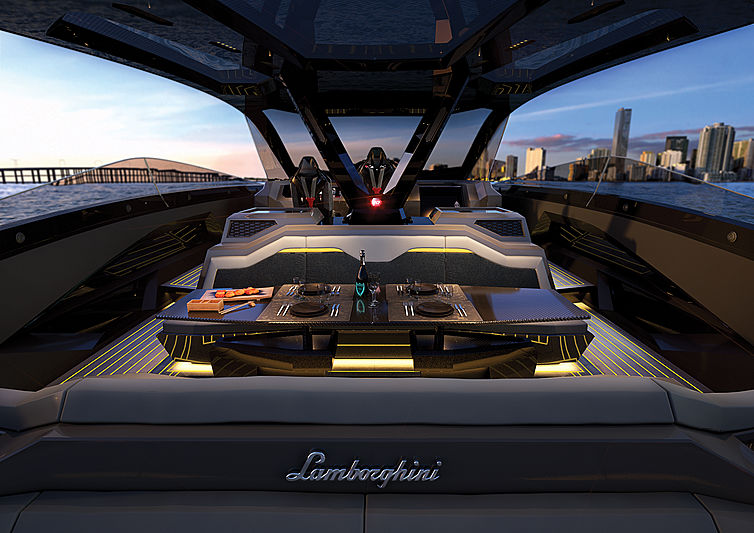 The yacht, which is constructed from carbon fibre material, typical of Lamborghini super sports cars, is 19.2 metres long and 5.5 metres wide. The first "Lamborghini of the sea" will be available at the beginning of 2021.