More than 1000 people went to watch how the catamaran
'The Beast'
takes to the water for the first time at Manawatū Marine Boating Club in Foxton Beach on the New Zealand North Island. The 39.5-meter tri-deck catamaran 'The Beast' becoming one of the biggest boats built in the country.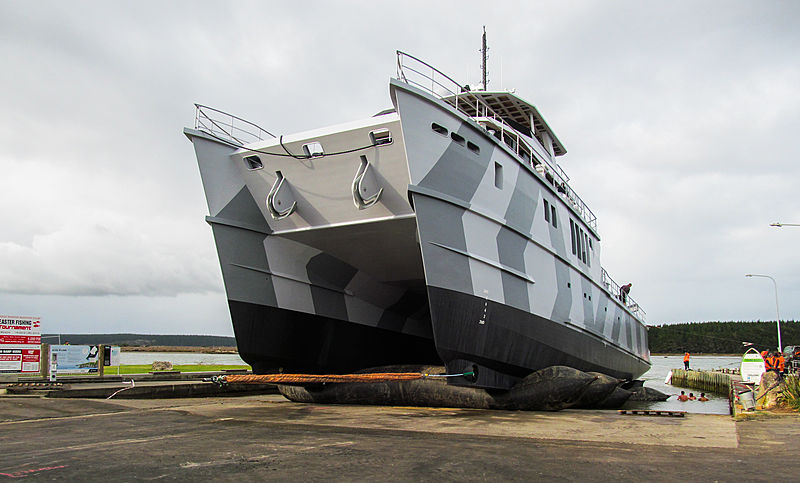 New Zealand-based builder of motoryachts, fishing boats, and commercial ships -
Profab Engineering
- is responsible for her construction. In-build images of 'The Beast' were released in March 2018, showcasing its all-aluminium design features with naval architecture and exterior styling by
LOMOcean.
The owner, Michael Hill, New Zealand native wanted an adventure-seeking superyacht capable of taking on challenging conditions. This extravagant 40-metre-long superyacht could soon be available for the chart at $273,000 a week in the South Pacific through
Charter Company 37 South
.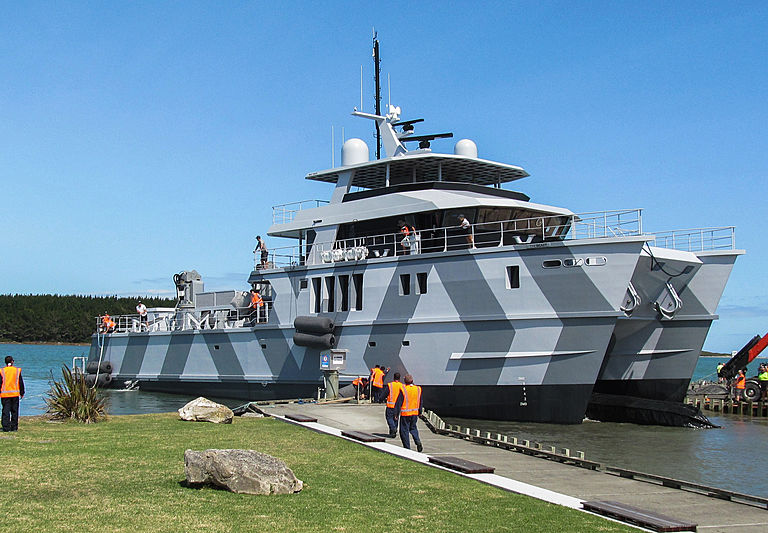 'The Beast' offers plenty of space on board in the 12-meter beam with a total interior volume of 493GT. She also includes a 9.3-meter amphibious tender, a 4.5-meter rescue boat and a Japanese teppanyaki-style barbecue on the upper deck. 'The Beast' comes complete with fishing equipment, kayaks, paddle boards. The five-cabin catamaran can also be used for scuba diving, ferrying crews to oil and gas rigs, and even has a remote-operated submarine for investigating underwater sites. This universal catamaran can also be used for scuba diving challenge or investigating underwater with the remote-operated submarine.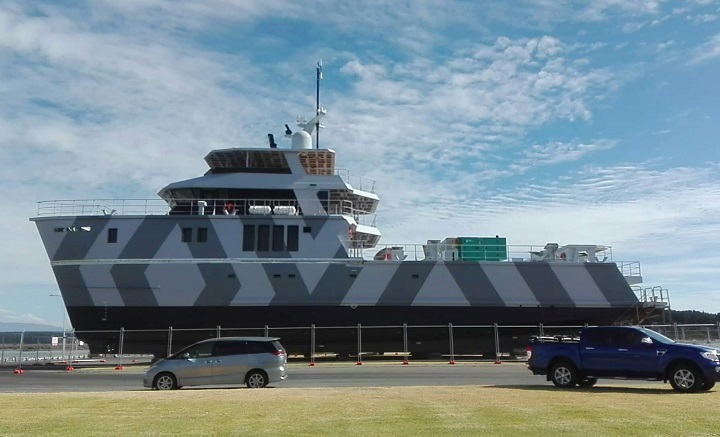 According to Profab, this super catamaran has an impressive cruising range about 5,000 nautical miles with speed between 12 and 13 knots, she carries more than 76,000 litres of fuel. It can go almost anywhere in the world except Antarctica as she doesn't have reinforced hull plating for navigating in ice.
It doesn't matter. The owner is planning plenty of cruising around the Southern Hemisphere. And this is quite a big area to explore if you accompanied with up to 10 additional friends and family, as well as 10 crewmembers. Master cabin and four double cabins which are convertible into twins and one twin cabin with Pullman berths and of course three outdoor dining experiences.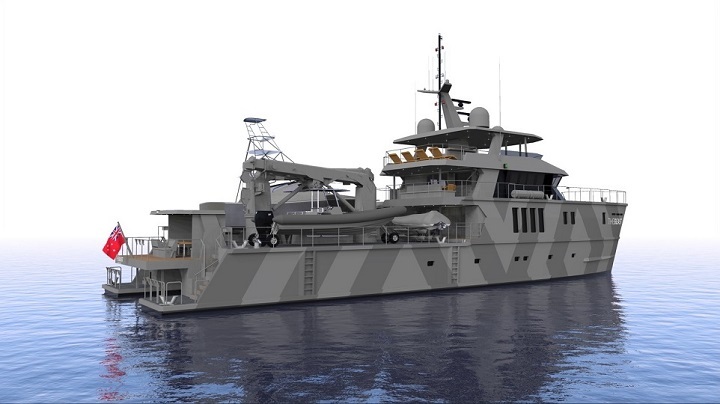 Power comes from a pair of Caterpillar C32 diesel engines with 715 horsepower and full weighs at 480 tonnes. Before settling in Auckland 'The Beast' will have the testing on the route from Foxton to Wellington.
Name: THE BEAST
Yacht Type: Motor Yacht
Yacht Subtype: Expedition Yacht, Multihull
Length: 39,5 m
Beam: 12,0 m
Top speed: 13 knots