The Istanbul-based shipyard
Sirena Marine
expands – its range of vessels will soon include superyachts. The new superyacht line currently includes three models, measuring 35, 42 and 50 meters respectively.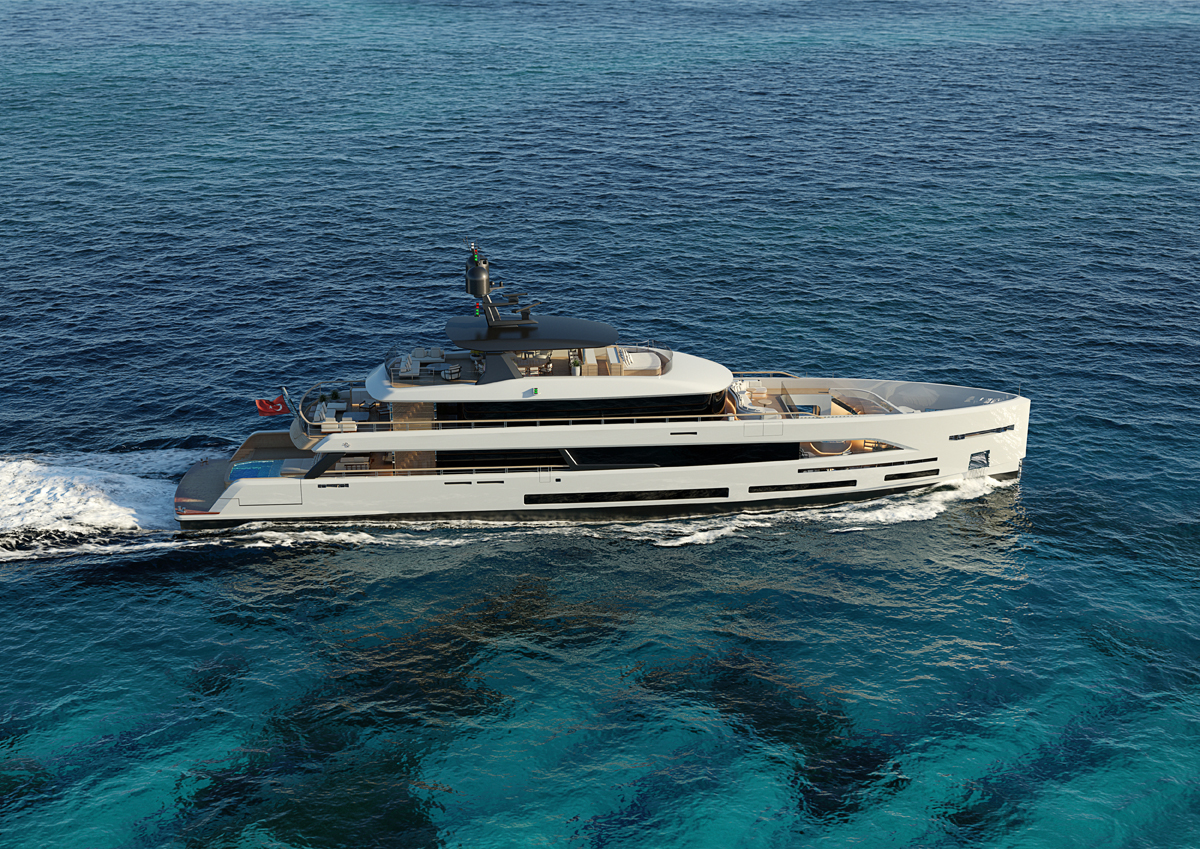 50m
"From the Sirena 58 to the Sirena 88, the Sirena 68, and Sirena 78, our goal has been to provide yachts that exceed expectations in every size category in which we build. We are now ready to take the next step, which is why we are pushing beyond the 100-foot threshold," says İpek Kıraç, Sirena Yachts' Chairwoman and President.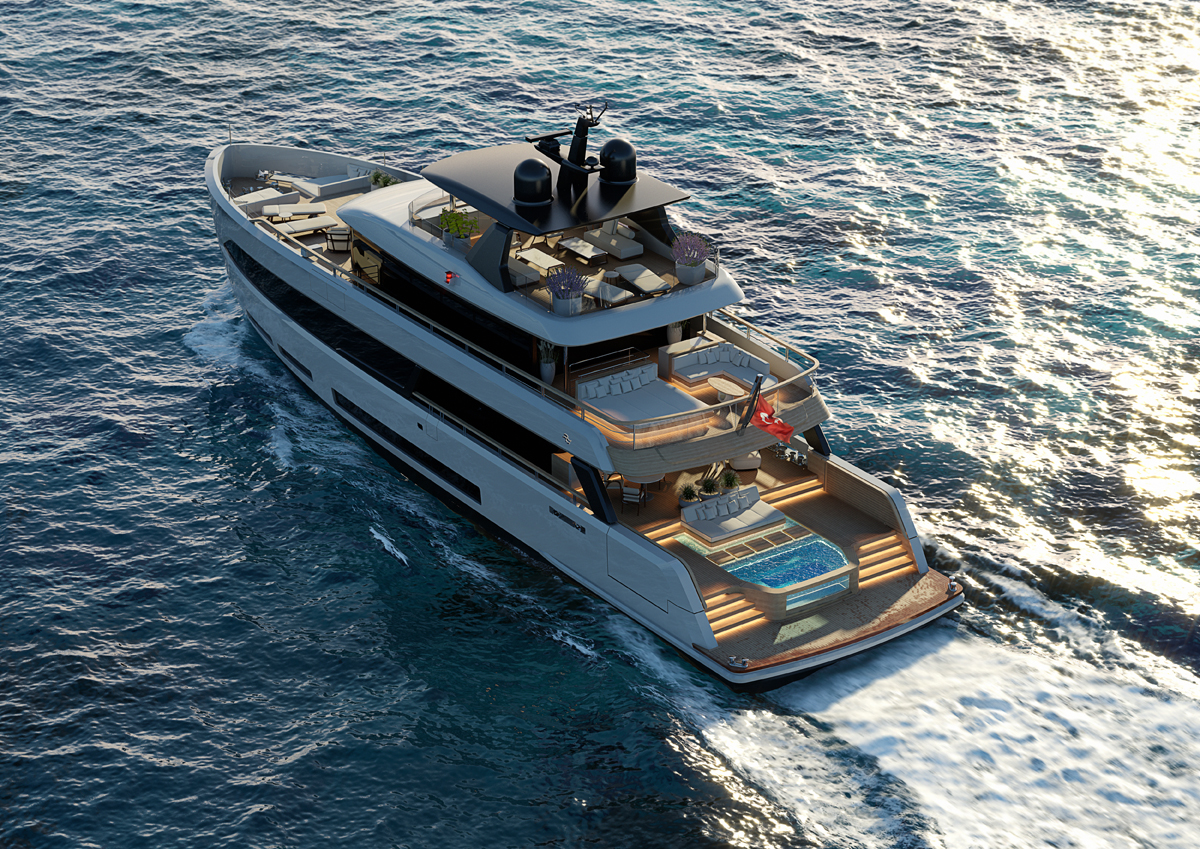 35m

The new Sirena superyacht line will feature exteriors by Italian designer Luca Vallebona and naval architecture by Van Oossanen Naval Architects from the Netherlands, with the interior designs of each vessel fully customisable.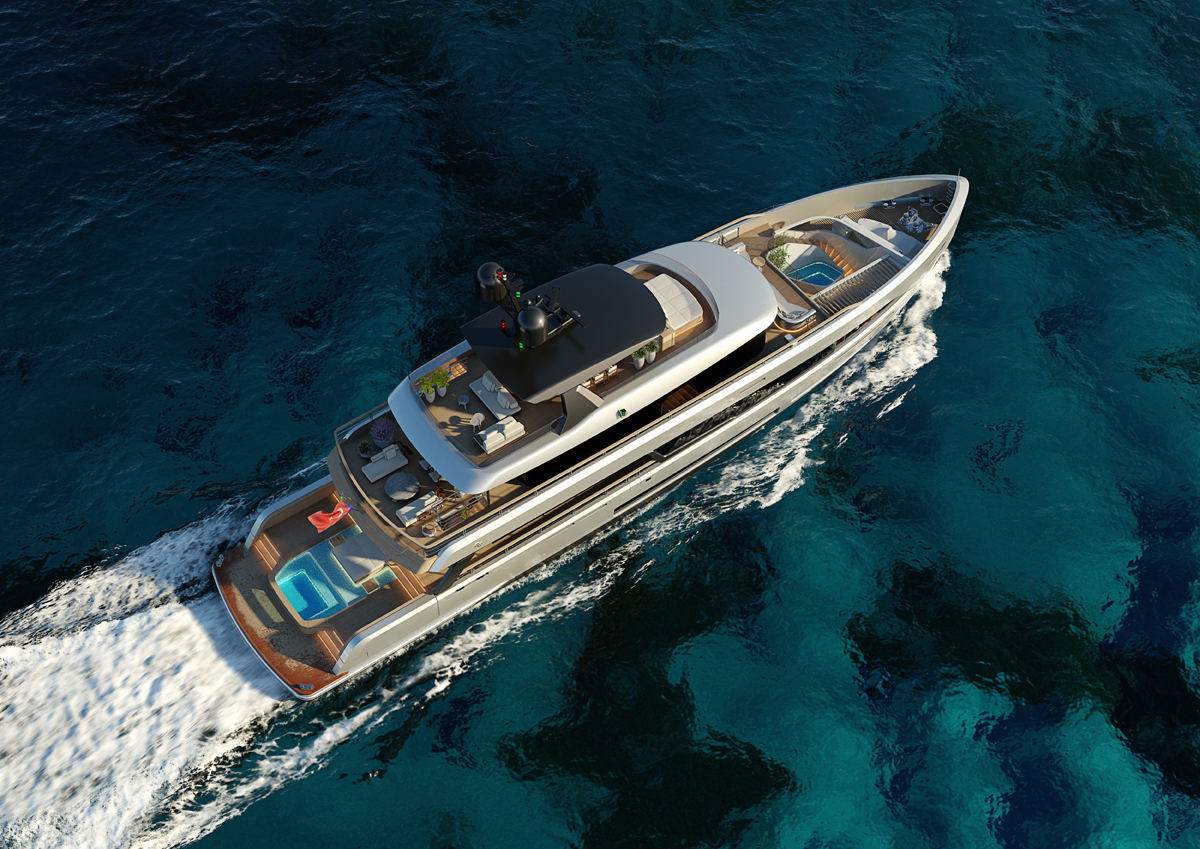 42m
Onboard space ideal for socializing, amenities include fold-out wing decks, multi-level gathering spaces equipped with plunge pools and sunpads, as well as deck areas.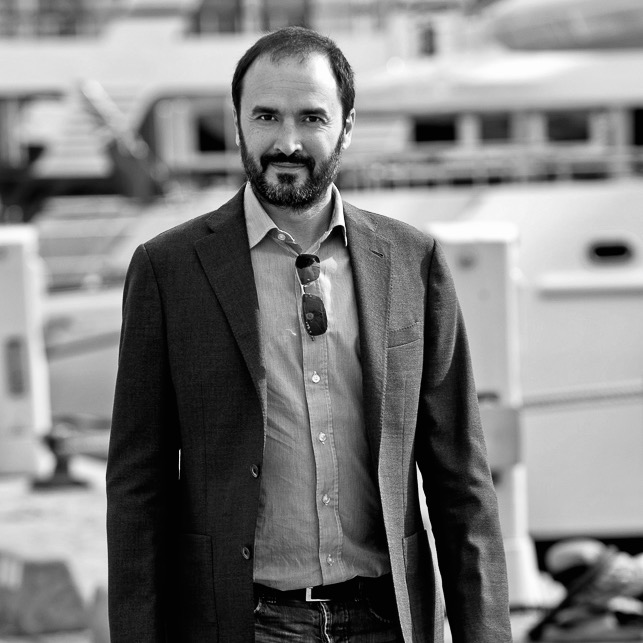 Luca Vallebona

"The Sirena's superyachts will be sporty, elegant and offer large open spaces," said Luca Vallebona. "I would like to underline two references to the past that I used for the concepts. The first one is the use of words like patio and pergola that come straight from the classic Latin age, as I am fascinated with the architecture. The other one is the bottom line of the main deck side window that can be seen as nothing else than a sheerline of a beautiful J Class, a timeless symbol of luxury and sportiness."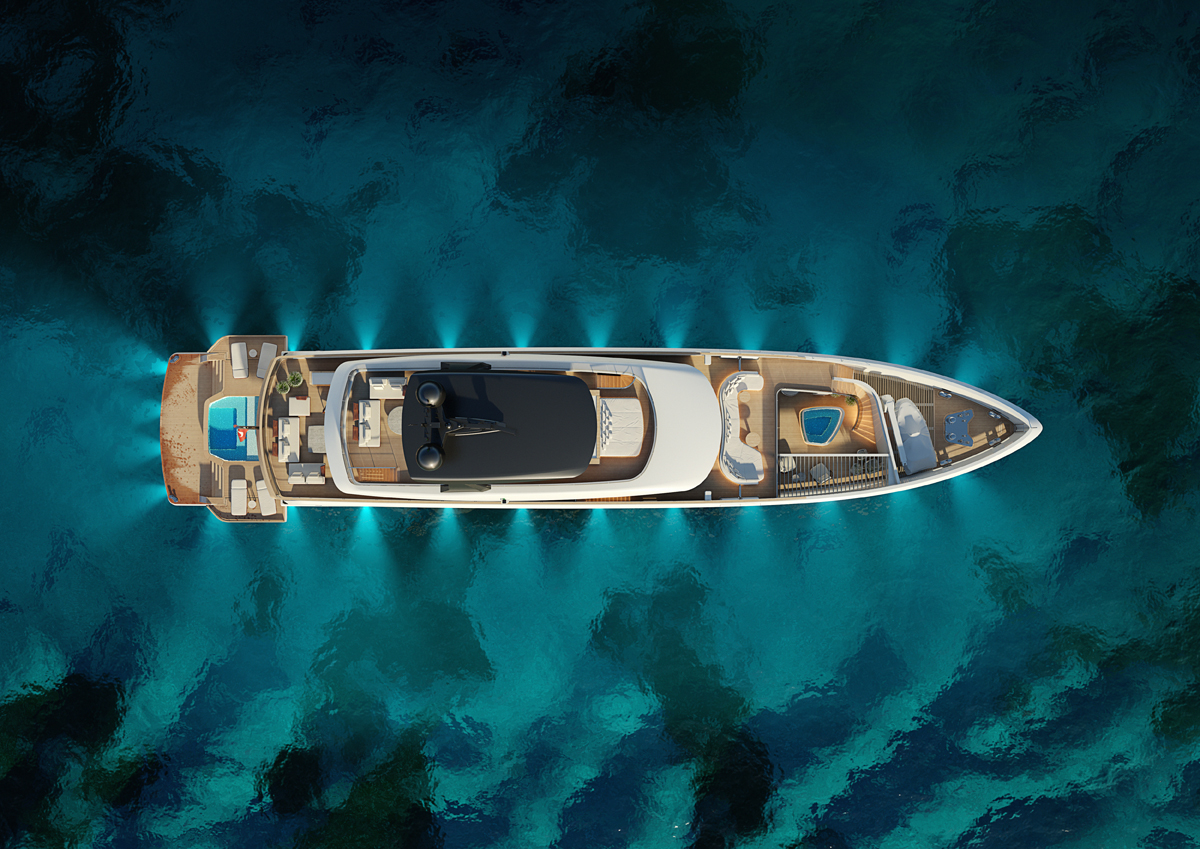 50m

Another notable feature of all of the vessels in the new Sirena Yachts line can be found in their prioritization of the owner's privacy and comfort, which clearly feeds into the innovative layout of the new superyachts.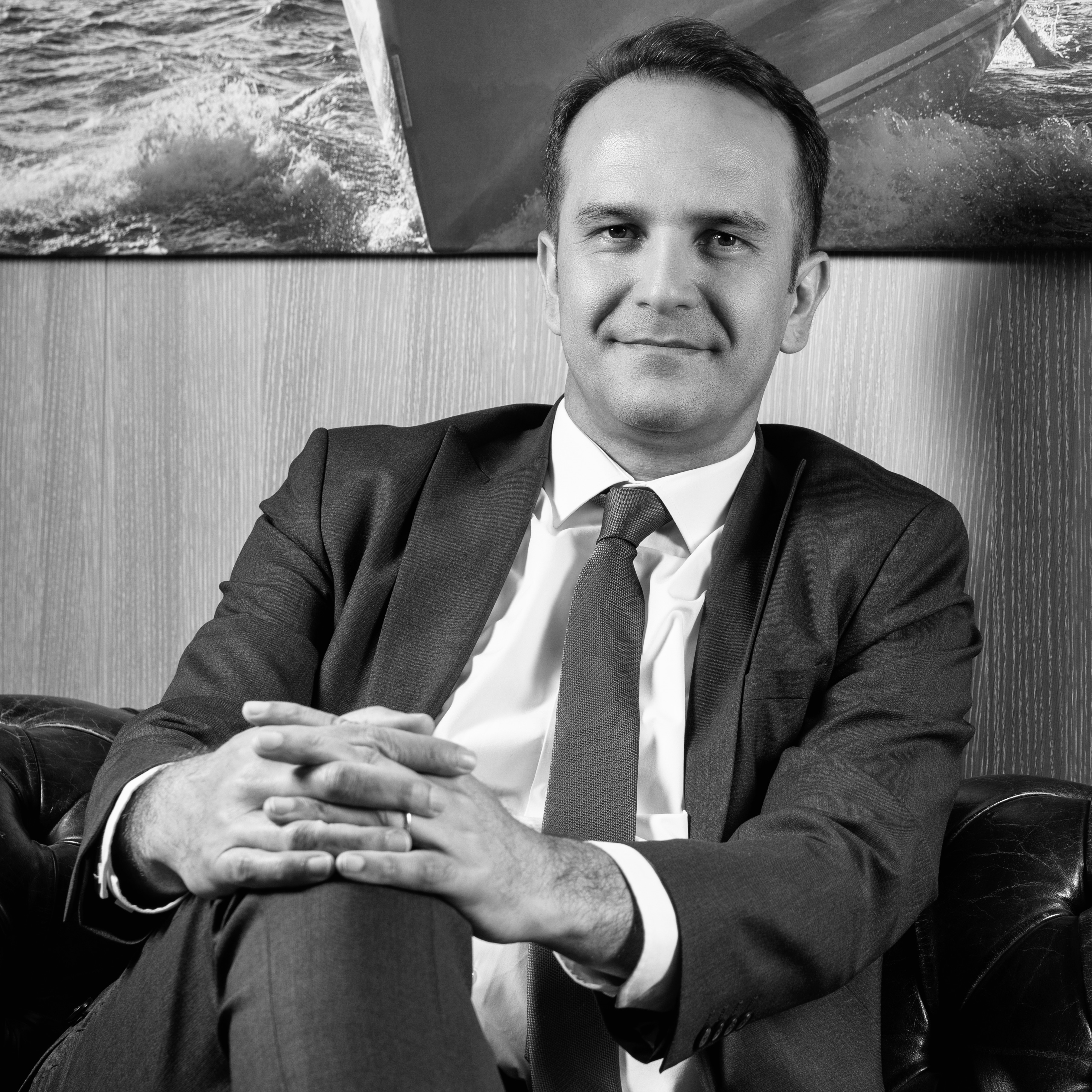 Çağın Genç

"The average age of our owners has decreased by 10 years, and is now in the 40-50 age bracket, meaning that they are looking for different features in their yachts. We have removed the formal dining area, as these owners want to be more sociable in the exterior areas and enjoy more informal meals with their friends. To ensure that the owner still maintains their privacy when they want it, we have created an owner's private terrace where they can spend time alone and relax without being with other guests," explains
Çağın Genç
, Sirena Marine CEO.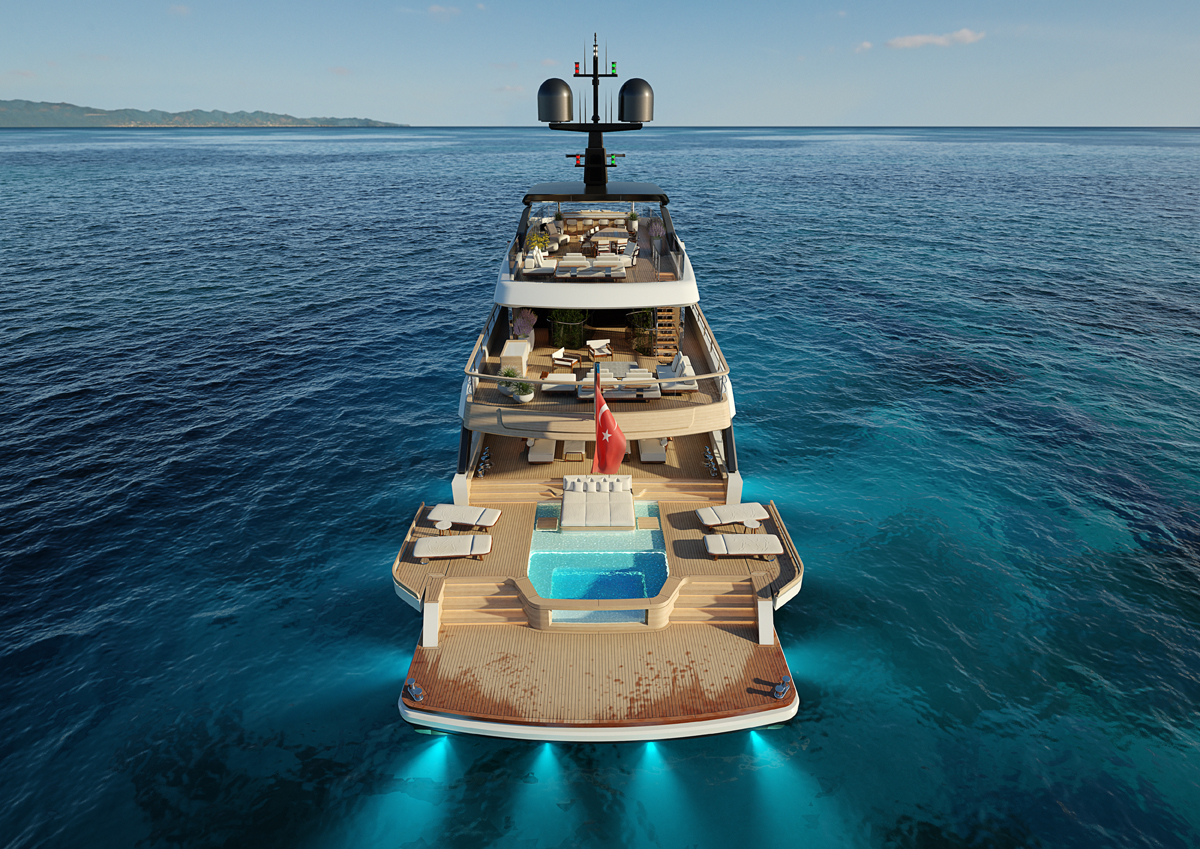 50m
Sirena Yachts is a Turkish yacht brand. The company produces semi-displacement motor yachts ranging from 17m to over 30m.
Credits: Sirena Yachts