Italian yard
Rosetti Superyachts
has introduced its latest superyacht concept, the 65-metre explorer superyacht Project Orca. Collaborating with Trieste-based Meccano Engineering, responsible for naval architecture, engineering and exteriors of the project, the designers drew inspiration from the natural world.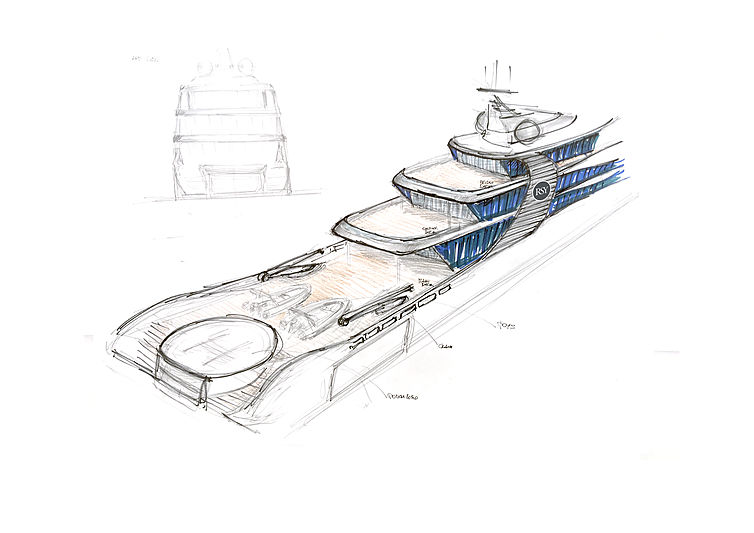 The vessel's name comes after the orca, the largest and most powerful killer whale. They are recognisable through distinctive black-and-white colouring and a capable of crossing waters from the Arctic and Antarctic to the Tropics, what Project Orca is conceived to do, too.
One of the key features corresponding with the nature, is the typical white side patch of an orca that lays at the owner's deck level and can be illuminated at night. Bearing "strong supply vessel characteristics", the vessel would come with bold superstructure styling with wrap-around glazing, a radar mast resembling a dorsal fin.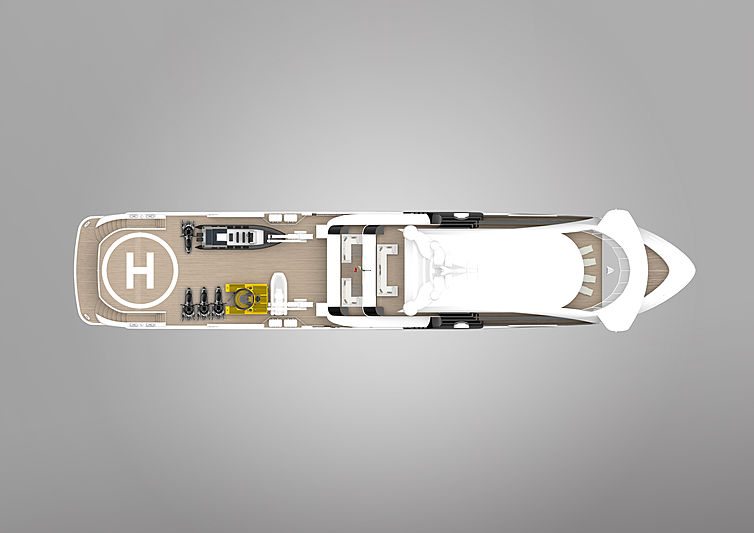 Rosetti Superyachts CEO and chairman Fulvio Dodich commented:
We have already done the concept engineering and completed the technical specifications for Project Orca, and if we sell the boat tomorrow and want to make a start on it, we can begin construction.
The vessel would boast a generous 12-metre beam and interior volume of approximately 1,300 GT. The four-deck superyacht with a tank deck on top, Project Orca would allow her owners to choose among several deck configurations.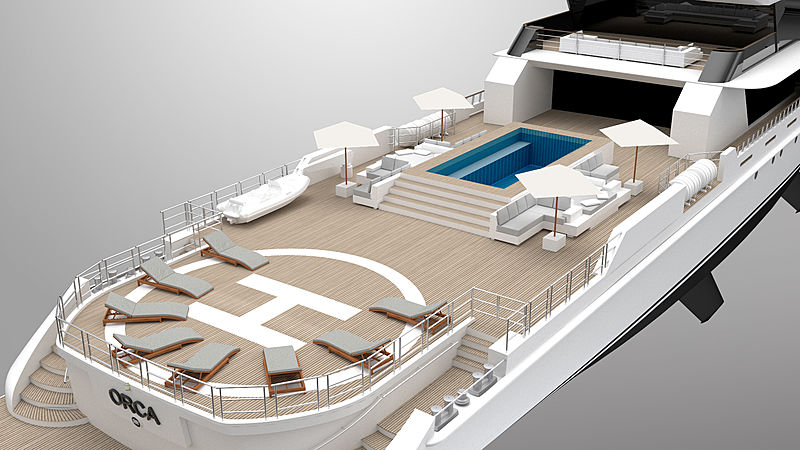 The 65-metre can accommodate up to 12 guests across six cabins, with the capacity to sleep a crew of 12. The cabins layout would comprise a master suite, a full-beam VIP on the main deck, with two VIPs and two cabins underneath. The dedicated owner's deck would have his and hers en-suite bathrooms, a walk-in wardrobe, gym and large private terrace.
In the standard configuration, the yacht has open main deck in the stern to house an extra tender and toys, including snow sledges, and a touch-and-go helipad. Alternatively, the area could comprise a centrally-laid infinity pool, a heli-hangar, or raised helipad with a pool and spa zone or lounge beneath.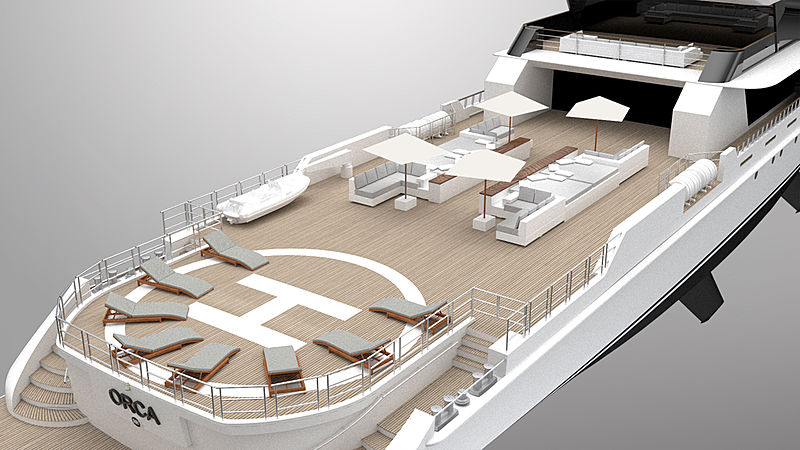 A large garage aft on the lower deck can either store two large tenders or host a number of water toys such as jet skis. Additionally, upon the owner's choice half of the garage can be modified to a beach club. Meanwhile, other sunbathing areas, dining facilities and a bar can be found on spacious sun deck.
Propelled by twin CAT 3512 1398kW engines, Project Orca would be able to cover 5,000 miles at a cruising speed of 12 knots, with a potential to extend the range up to 7,000 nautical miles.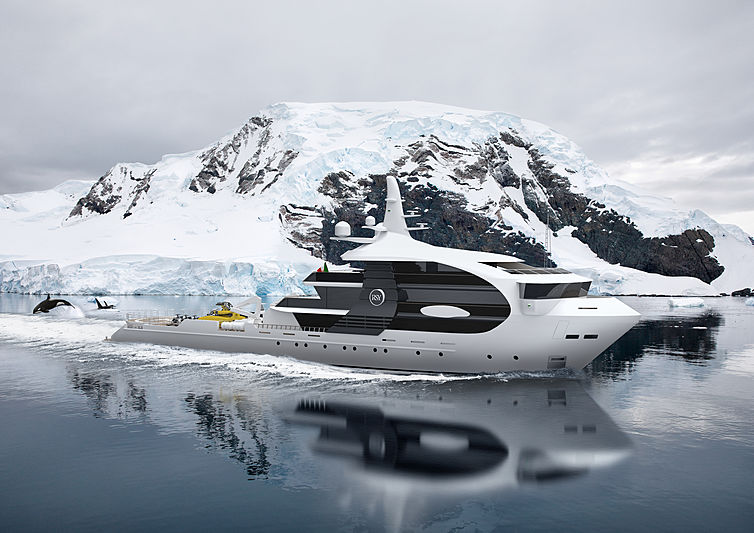 Fulvio Dodich stated that the yard had been negotiating the project with several potential customers. Rosetti estimates, construction of the first Project Orca would take 36 months once a deal is closed.