Built for Italian customer, the yacht exceeds previous Riva flagship
Fora (ex. Sol)
by 12 metres and measures up to 9 metres in her beam.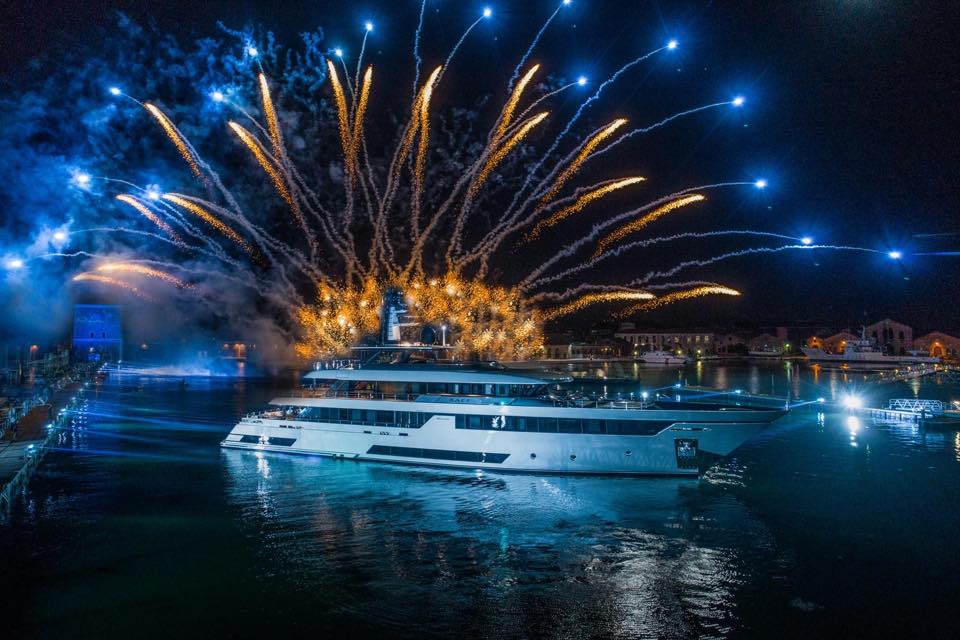 Alberto Galassi, CEO of Ferretti Group, stated:
The largest Riva, the dream of Carlo Riva that came true, a boat of immense beauty, could only make its debut at the Arsenale, which has been for centuries the largest naval factory in the world. The dreams, the skill and the talent that inhabited this space are the same ones that have animated the Riva myth in 177 years of history, up to the birth of this incredible mega yacht.
Riva 50 metres
is the result of the collaboration between Officina Italiana Design, the studio founded by Mauro Micheli and Sergio Beretta, who exclusively designs the entire Riva range, and the engineering team dedicated to designing the new Riva superyachts with the Ferretti Group Product Strategic Committee.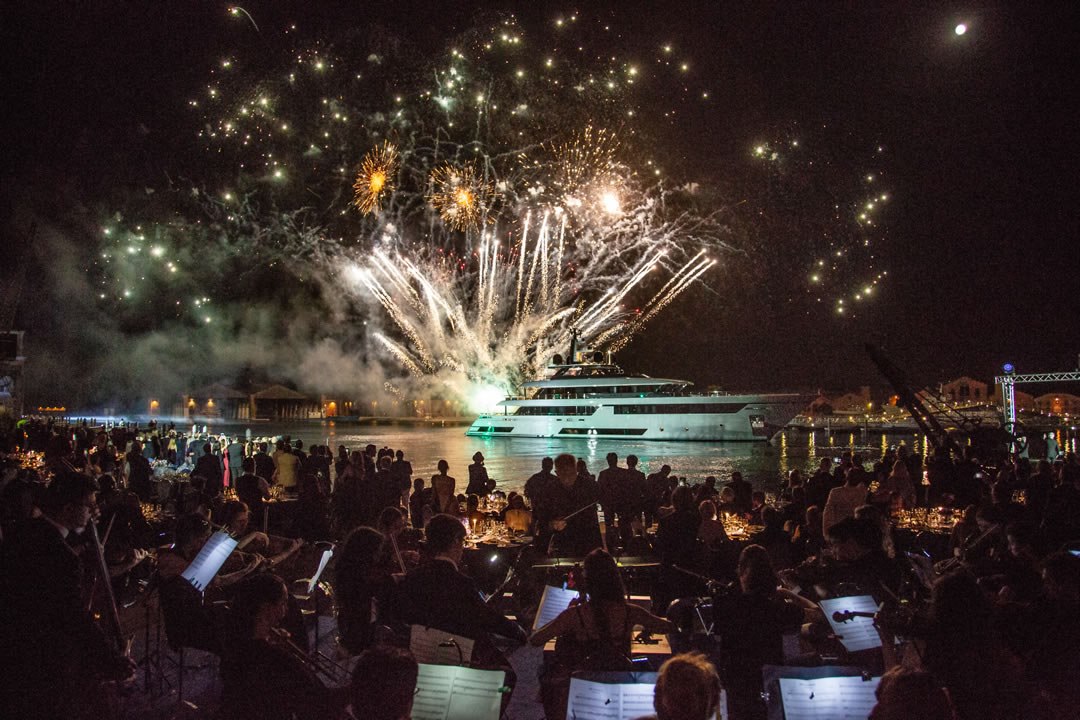 The yacht features a large beach club at the stern, used as both an area for relaxation and a garage able to accommodate a Williams Dieseljet 625 tender. The bow houses a living area as well as a second garage with a hatch that opens to reveal a rescue boat. At the foredeck, there will be two jet-skis, with a carbon davit for easy launching.
Additionally, the yacht's sun deck is completed by a Jacuzzi, a sun pad and an area for dining and relaxing.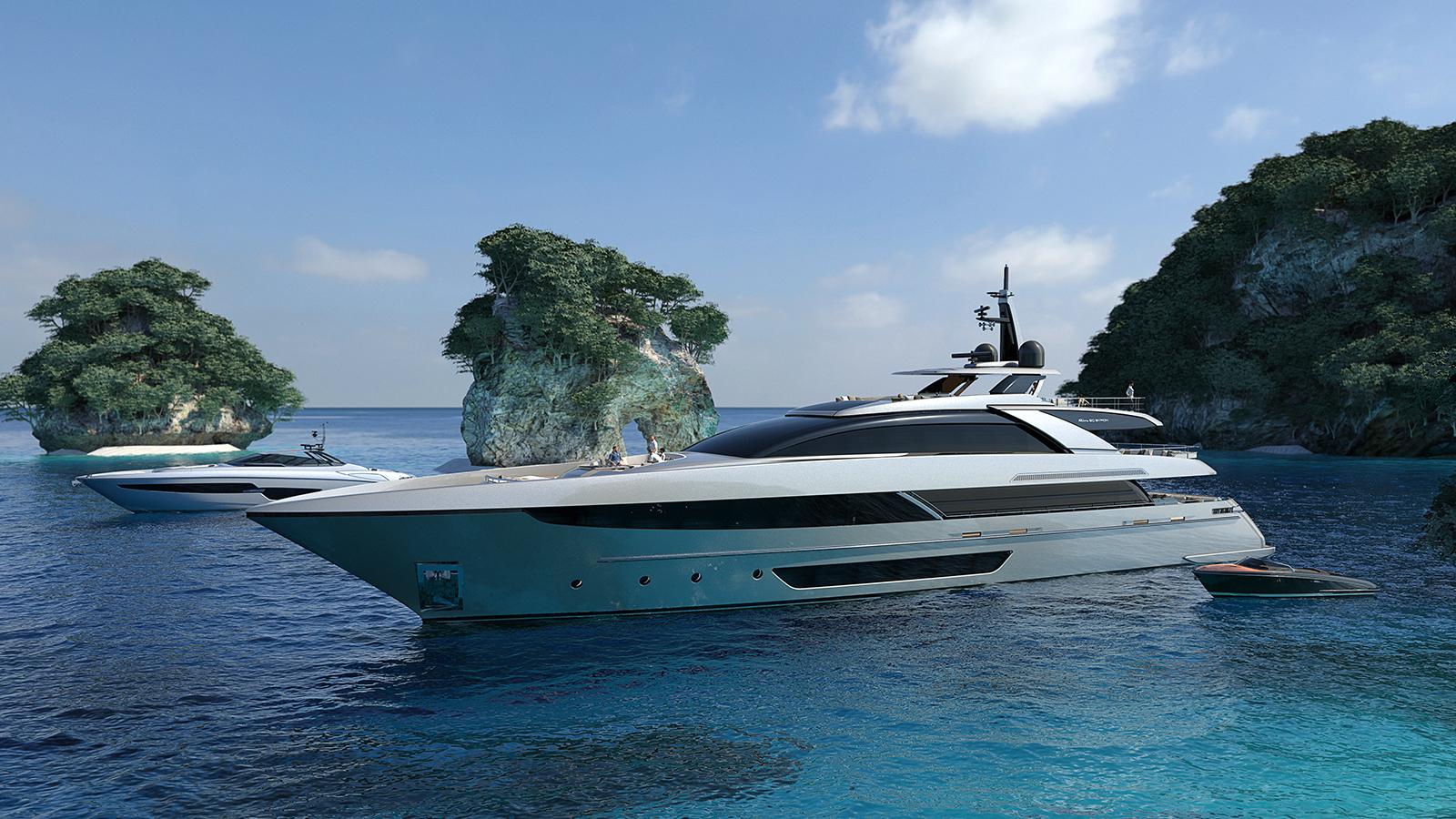 Across her four decks, Riva 50 will be able to accommodate up to 12 guests in the master suite and a luxurious VIP cabin on the main deck, and another 4 VIP suites on the lower deck, which also hosts 4 cabins for the crew.
The next international spot for Riva 50 will be Monaco Yacht Show 2019.