Promise, the 51-meter yacht launched earlier this year, has now been delivered according to the Dutch shipyard. First yacht built by Feadship to be ice-classed, the 51-meter is now being shipped to the US according to the yard.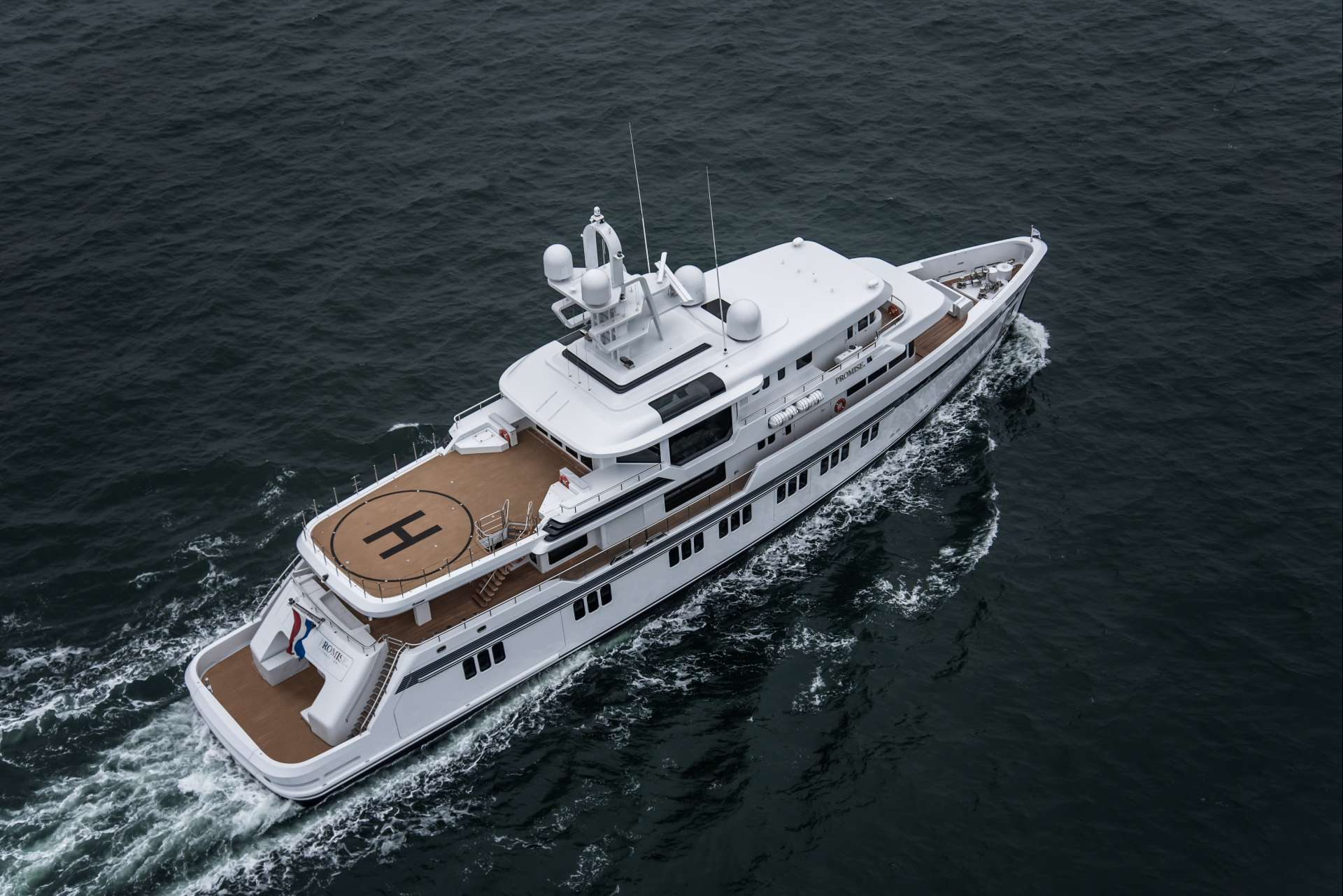 Penned by Studio De Voogt with an interior by Bannenberg and Rowell, Promise was created as the first Feadship to fit ice-class notations, hinting that the yacht will cruise in polar regions for some portion of time. Powered by twin Caterpillar engines, she will have a top speed of 14.5 knots and a range of 4,500 nautical miles.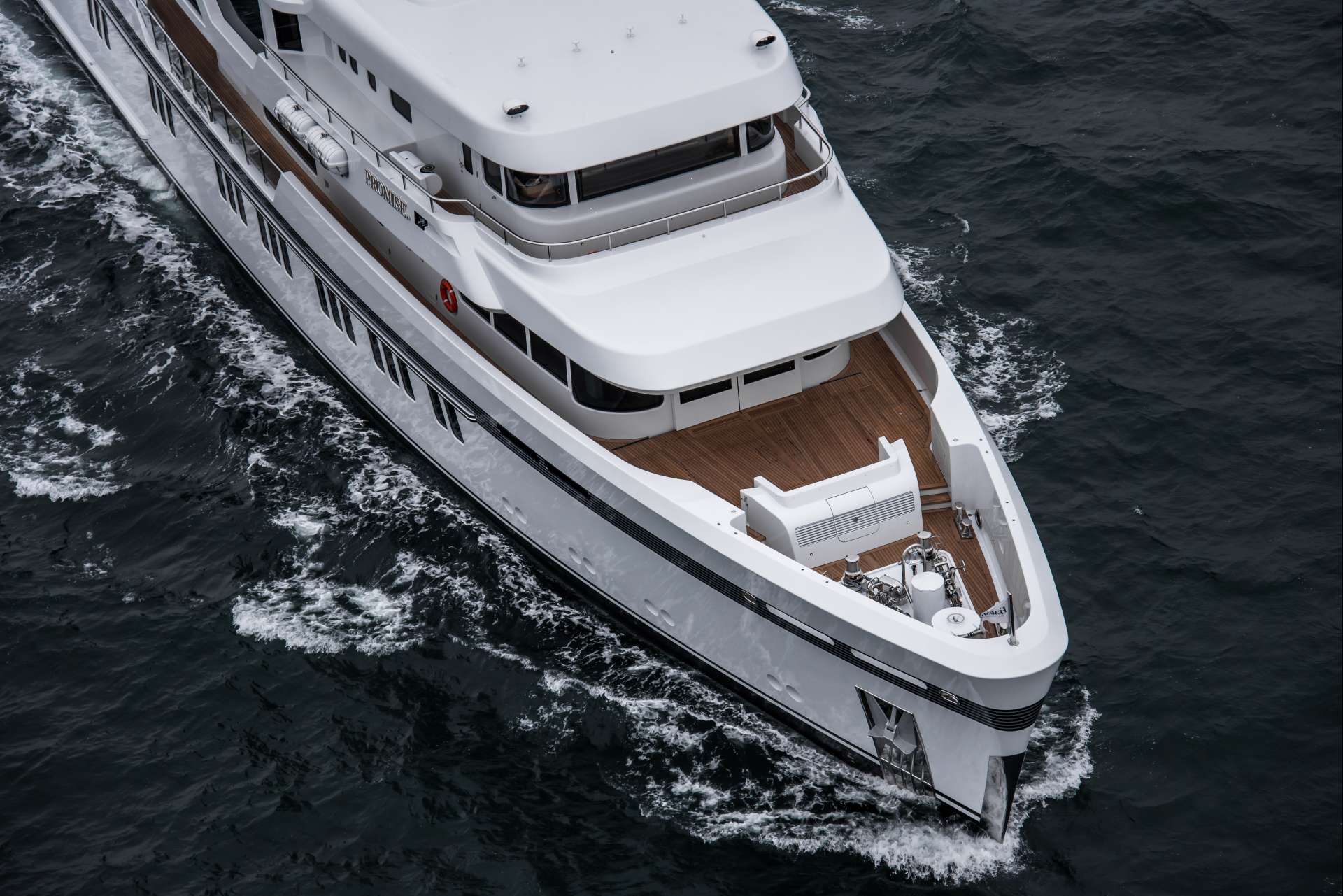 Spread across a large beam of 10.8-meters, the 51-meter custom built yacht has been shrouded in secrecy throughout her build. Notable features from the outside are her large helipad aft o the upper deck, as well as tall windows in the main lounges suggesting panoramic views.
Photos via Feadship