The world's top yacht designers were invited to create masterpieces inspired by the Prime Megayacht Platform. These limited series designs comprise The Collection.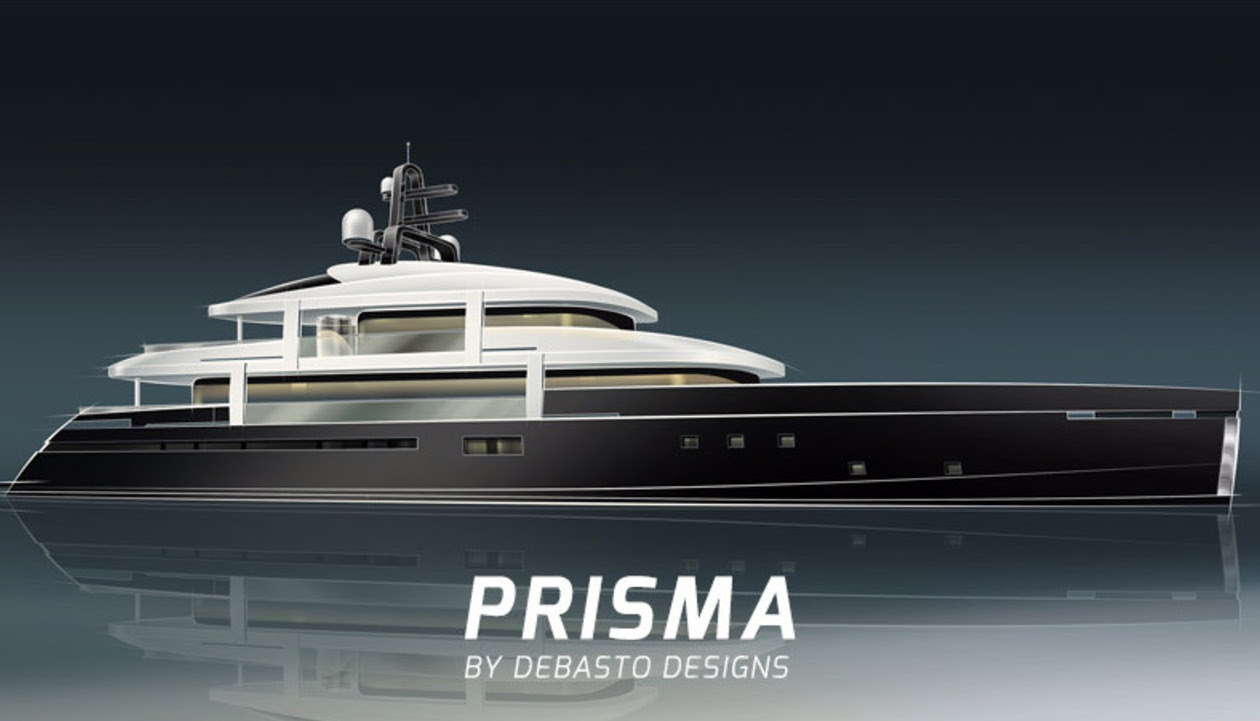 Prisma is one such masterpiece. Created by Luiz de Basto of DeBasto Designs, she features timeless, divine proportions, married with fresh, modern lines. The owner can invite family & friends onboard time and time again, and never get tired of it. What's more, there is a deep sense of peace, and relaxation, ingrained ingeniously throughout the concept.
The ocean is the last free territory on this planet. Prisma is designed for that, for the last free territory ... let's enjoy it while we can
Luiz de Basto

We will follow up on this project and divulge more information as soon as it is released.
On February 2017, Prime Megayacht Platform
unveiled more details
about its project Next, penned by Azure Naval Architects. Her alluring amenities include a foredeck swimming pool and an aft superyacht beach club with spa area, steam room, sauna and a gym. Moreover, the yacht hosts a flush-mounted spa pool and an elevator serving all decks.