Privacy
is a 47-metre superyacht built by Christensen in 2004, purchased by Tiger Woods for $20 million. A 14-time major champion in golf, with net worth of approximately $700 million, Woods will be hoping for a 15th honour in US when the competition starts on June 14. His yacht
Privacy
was spotted in docks in Gurney's Montauk Yacht Club, approximately a one-hour drive from Shinnecock Hills Golf Club, the home of this year's US Open. But now, the yacht is located in West Palm Beach,
according to MarineTraffic.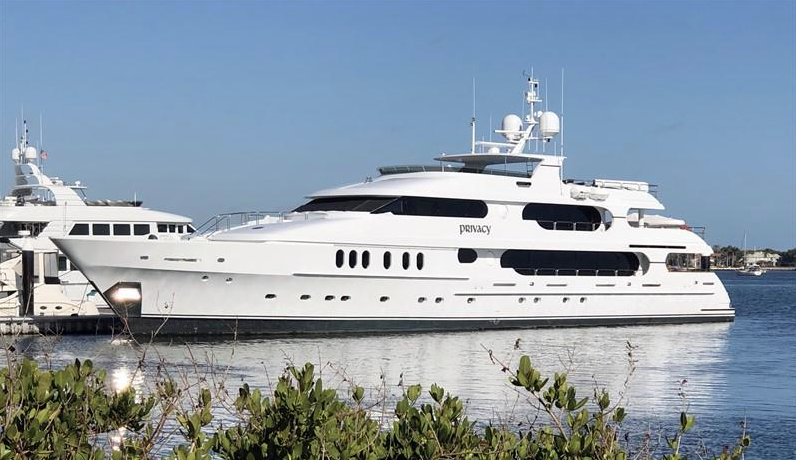 The world's highest paid athlete's yacht is a tri-deck fiberglass motor yacht with a 9-metre beam. Propulsion on the yacht is from a pair of 1,800 hp MTU/Detroit Diesel motors, while two 99 kilowatt Northern Lights generators providing electrical power. Capacities are 12,000 gallons of fuel and 2,000 gallons of water, and Tiger Woods' yacht usually carries three SeaDoos, two ocean kayaks and two Vespa scooters. It's know that Woods' 47-metre vessel requires a crew of nine to operate and costs $2 million a year to run.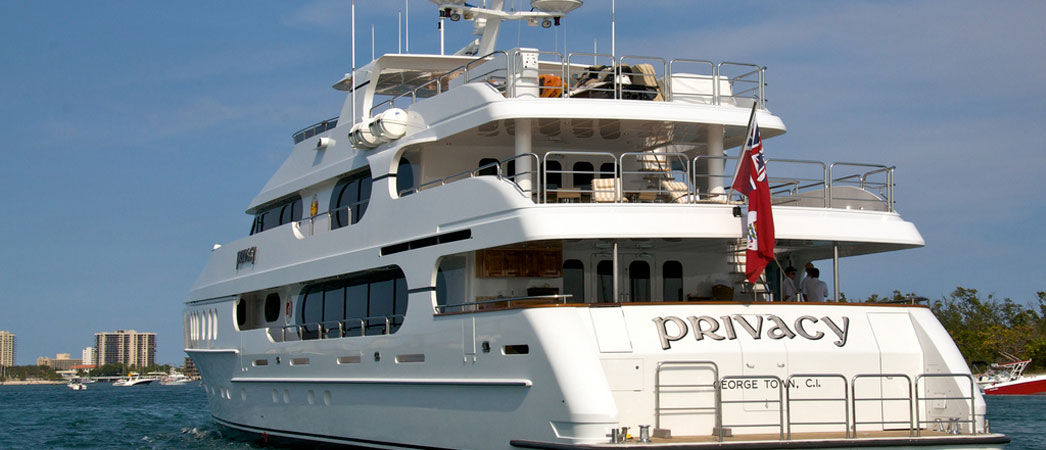 On the boat's deck is a large bar and a 8 person Jacuzzi. The yacht also has a station to fill scuba tanks and an inflatable decompression chamber. The interior of the yacht is filled with cherry woodwork. The VIP stateroom is aft with two queen size cabin amidships and a twin cabin.
The second twin cabin has been converted to a workout room with a treadmill, exercise bike and free weights. The sweeping staircase has transparent stairs and a cherry handrail. The main living area is an open floor plan with only a single divider between the saloon and the dining room. Along with a staircase there is an elevator that will hold three people. In 2011, Woods tried to sell his yacht.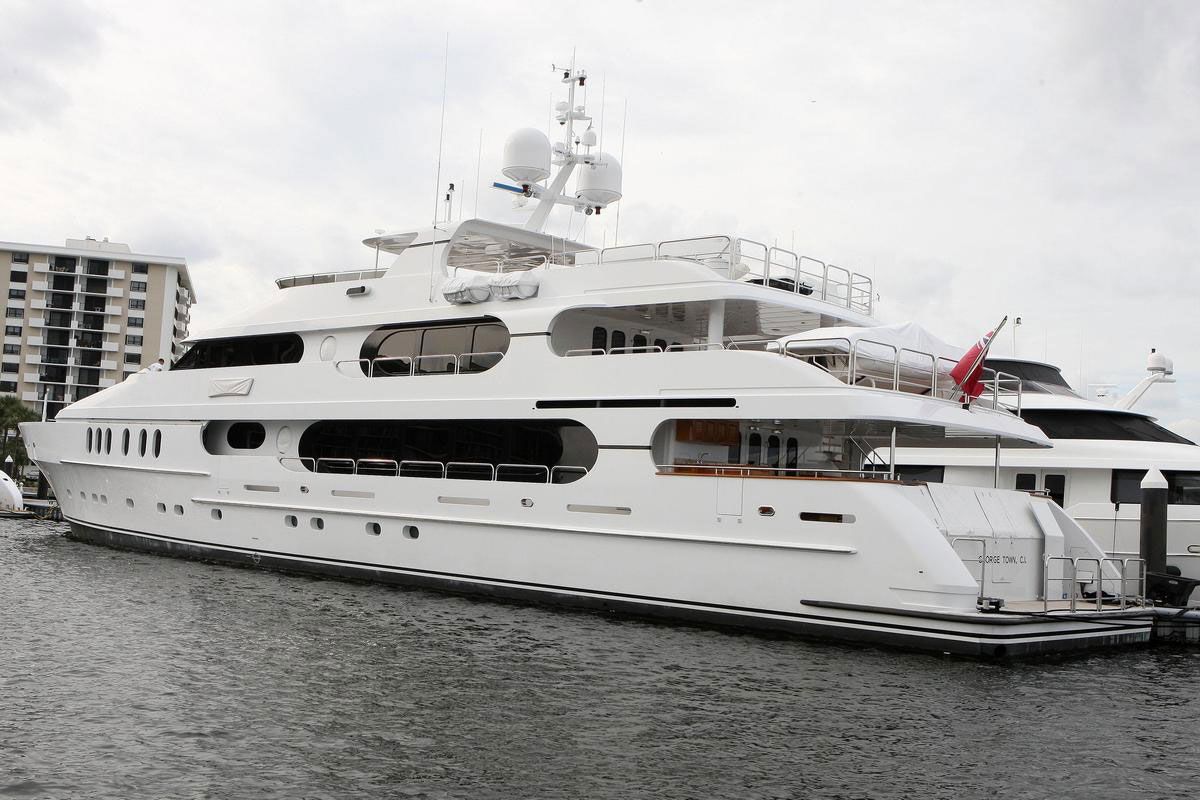 Woods also owns another boat, a 18-metre sportfisher Solitude. The Solitude is a dive boat - a boat dive enthusiasts use to to get out to their diving destinations. It's not a yacht, in other words, but it's a good guess that as dive boats go the Solitude is a mighty fine one. It was custom built, approximately for a cost of from $3 million.
Tiger Woods owns a Gulfstream G550 Private Jet, with registration N517QS and the jet is registered to GTW Corporation in Florida, a corporation owned and managed by Tiger Woods. A G550 has a list price of US$ 60 million.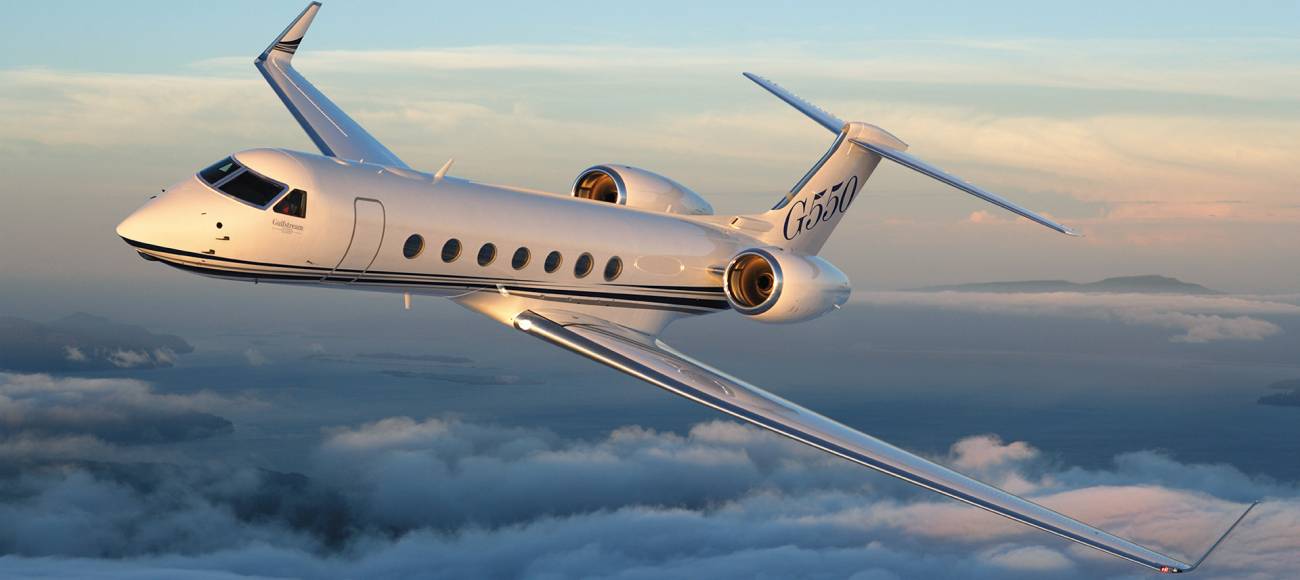 Woods lives in a $60 million large mansion on Jupiter Island. The house has a golf training course and stretches from the Intracoastal Waterway to the Atlantic Ocean. The house seems to be formally registered to Christopher Hubman, as he is President for The Woods Jupiter LLC, the company which legally owns the house. Hubman is a board member and executive for Wood's commercial activities such as TGR Ventures.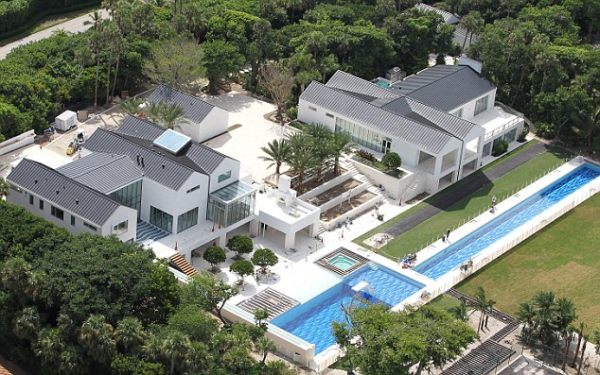 Check our
Timeline
platform to get the full access to our analytics platform, that offers you a detailed report on the timeline of each superyacht, real time market view to see the yacht market developing and much more!