Project 6506 entered its construction phase at Abeking & Rasmussen, and is set to arrive at the German shipyard in Lemwerder after its steel hull was floated for the first time last week at the Szczecin shipyard in Poland.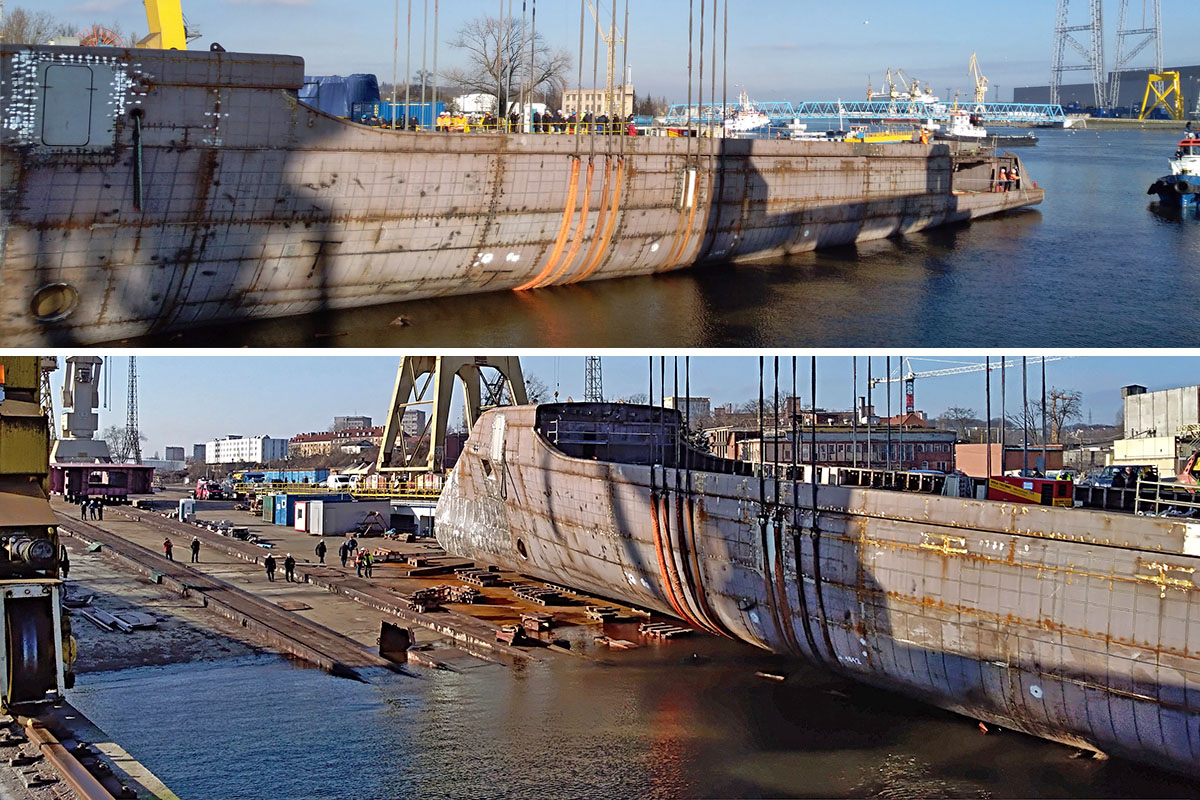 The Project 6505 measures around 80 metres in length and will now be transported to the Abeking & Rasmussen shipyard where the hull and superstructure are to be joined and outfitting work can commence. The project is expected to be launched in 2019.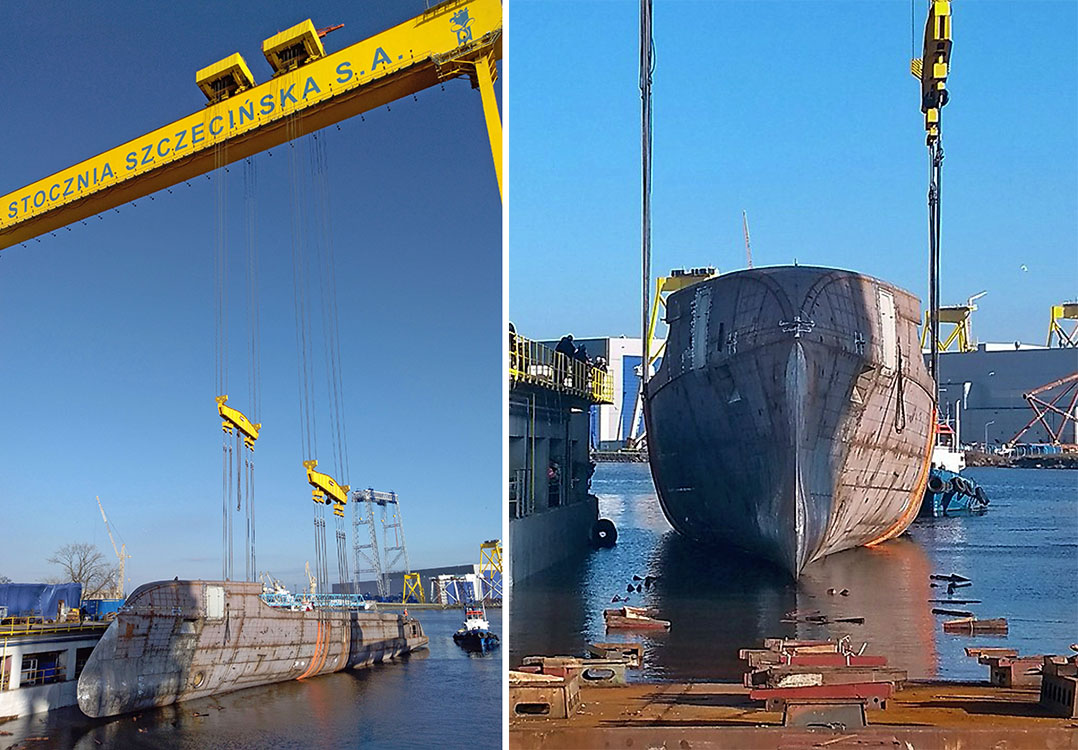 Photos by Szczecin Shipyard via PortalMoski.pl
Check our
Timeline
platform to get the full access to our analytics platform, that offers you a detailed report on the timeline of each superyacht, real time market view to see the yacht market developing and much more!