Alia Yachts has shared the first official photographs of the new 36m chase boat Phi Phantom, the vessel will follow its 58.5m mothership Phi around the globe carrying an array of toys and tenders. The yacht was built by the Turkish yard in aluminium and painted to match the mothership without a lick of filler.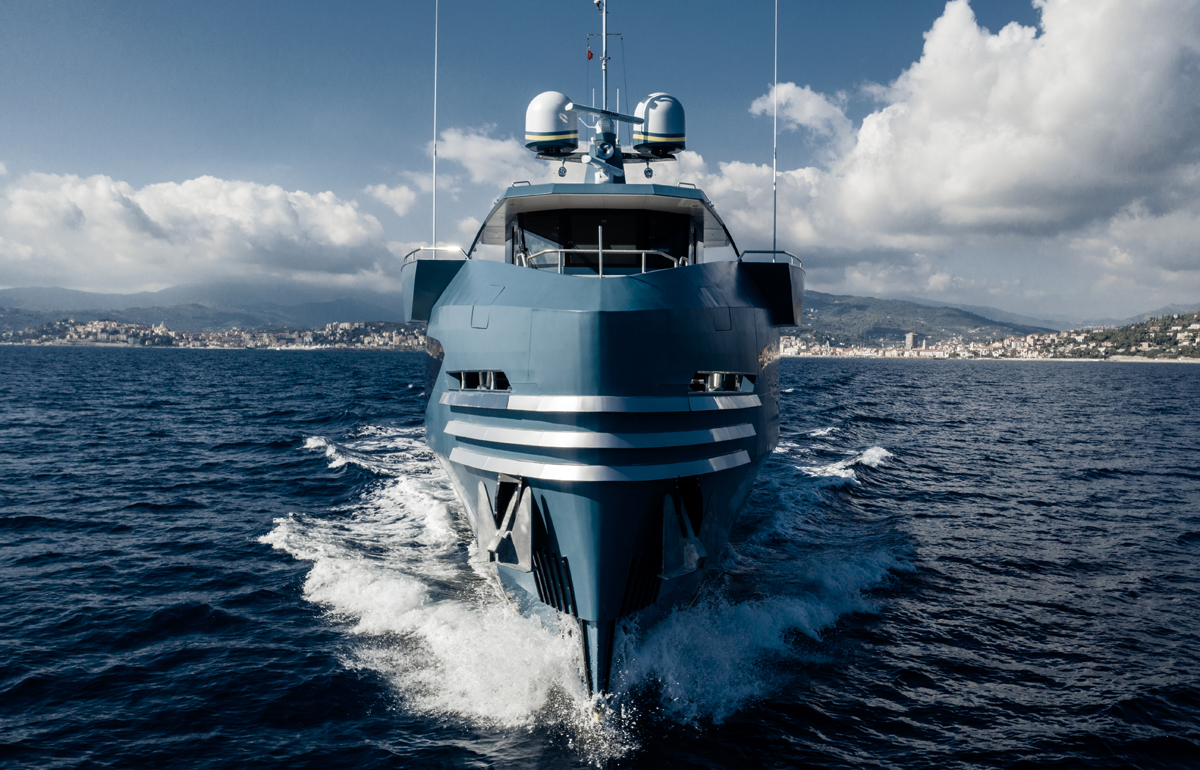 "The exterior styling of
Phi Phantom
has everything to do with her mothership Phi and at the same time she is really and literally a shadow of the longer beauty queen," says exterior designer Cor D. Rover. "So, we simply looked at the design DNA that we gave mothership Phi, which consisted of a set of organically curved sheerlines, contrasting black and blue surfaces, and sharp edged and curved wing stations. As much as we were able to, given the constraints, we applied this DNA to
Phi Phantom
. Alia did a fantastic job in sculpting our ideas in aluminium without the forgiving help of filler material!"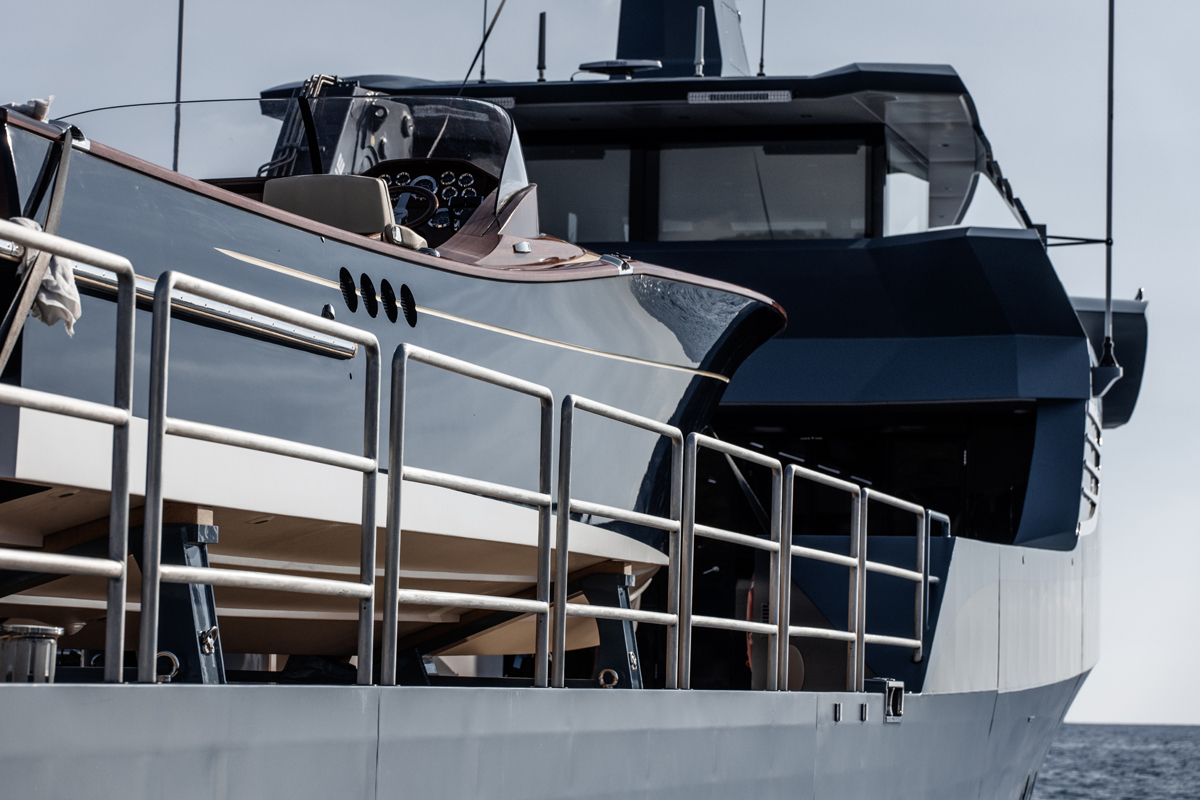 Phi Phantom
has the same striking Stars & Stripes Blue paint, the swooping sheer, and similar stainless-steel grilles at the bow and on the superstructure, and the same dark glass panels. With a patented Fast Displacement XL® hull from Van Oossanen and twin Cat C-32 engines,
Phi Phantom
also boasts impressive performance. At her economical 11 knots cruising speed, she can manage an impressive range of over 6,000 nautical miles, but at full revs, she can reach 21 knots to match the slim, easily-driven hull of the mothership.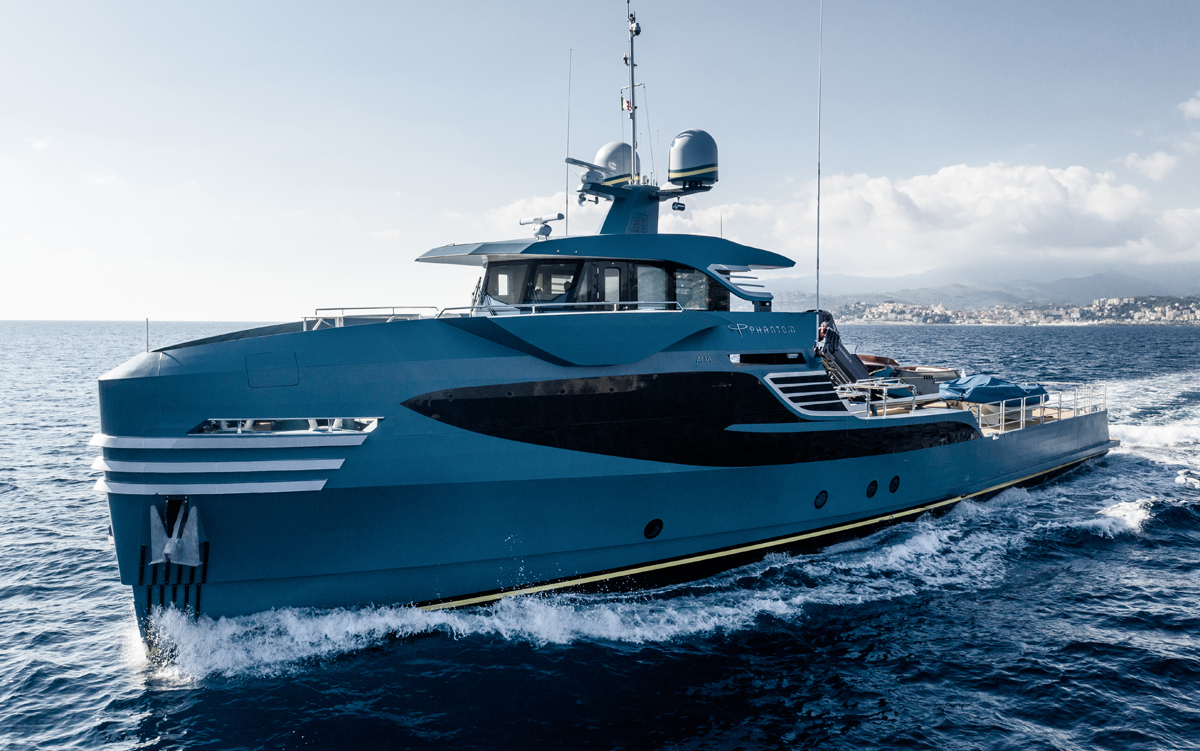 "The extra length directly translates to extra deck space, which is the main purpose of a chase yacht and will add versatility, high fuel-efficiency and comfort. Because of this,
Phi Phantom
can easily be considered equal to chase yachts of much higher length and tonnage," says Perry van Oossanen of Van Oossanen Naval Architects.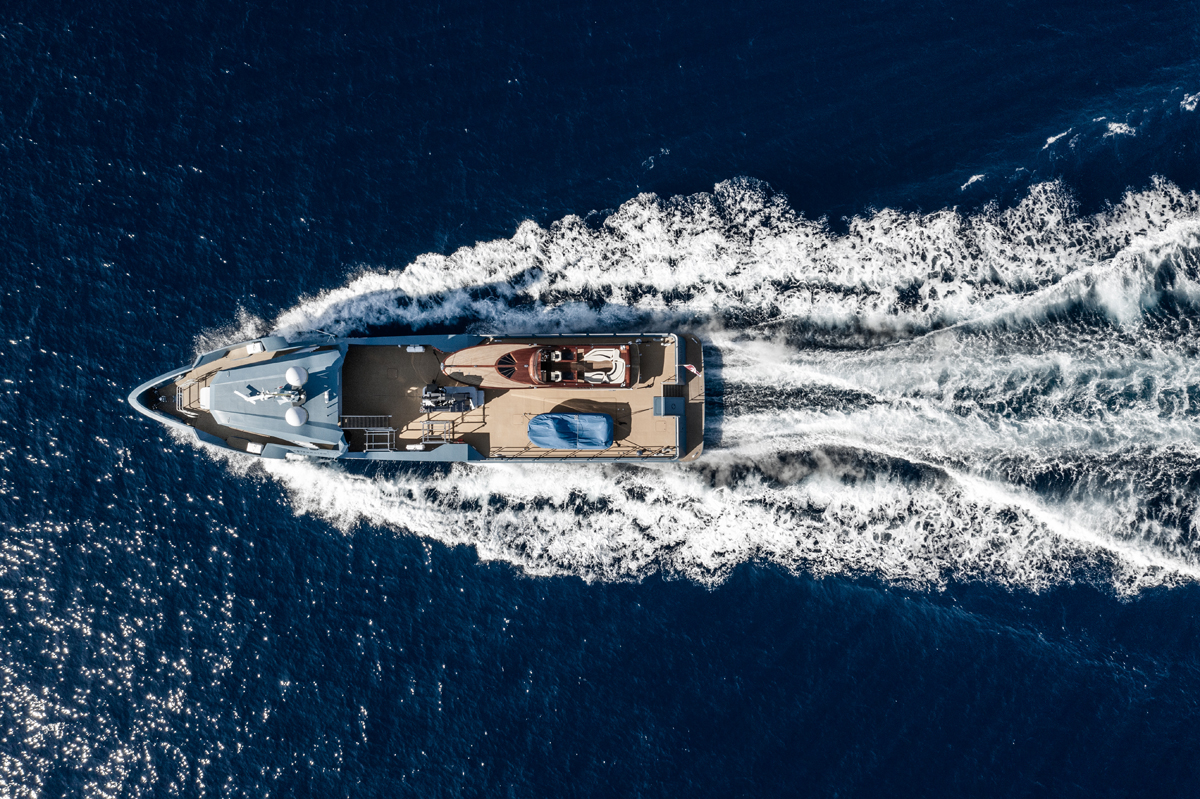 Engineered to the nth degree to offer redundancy for every system, this is a boat that is designed to venture far off the beaten track and rely on its own resources.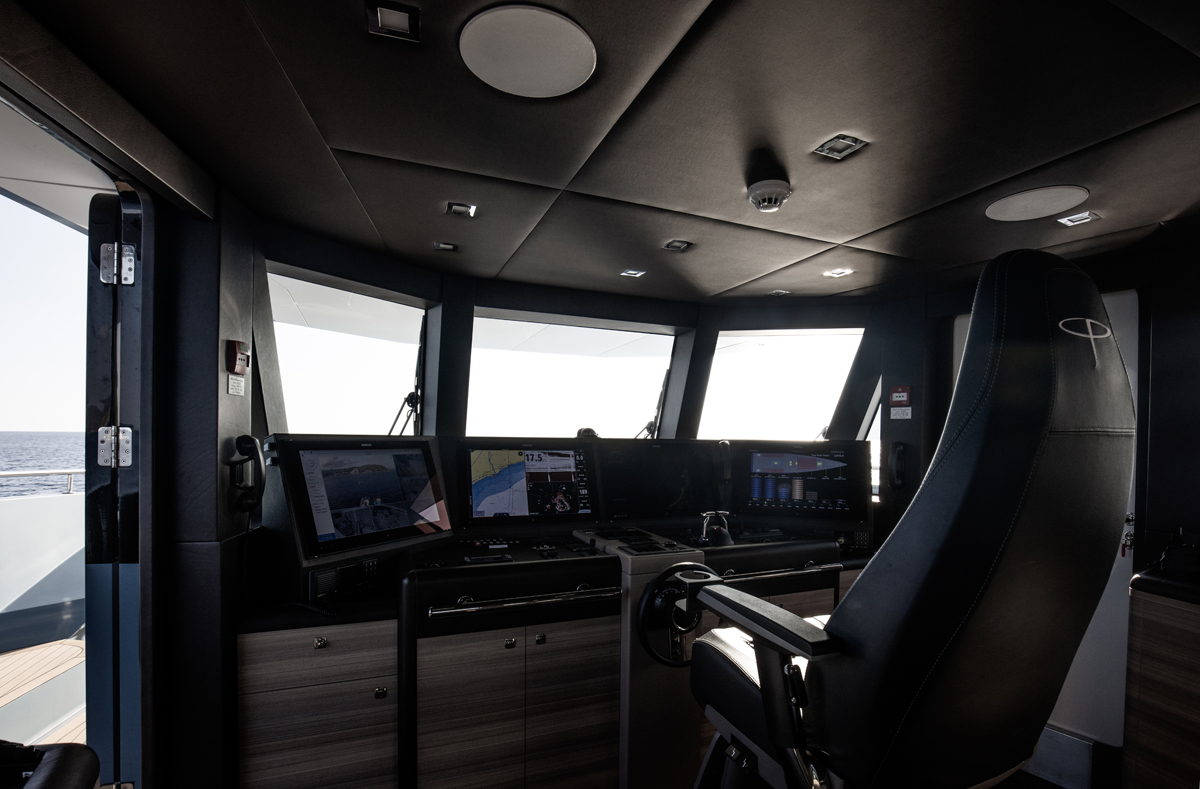 Key in its armoury of equipment is a very capable 9 m HS Marine crane for launching and retrieving the tenders and toys stored on the 150 sq. m open aft deck.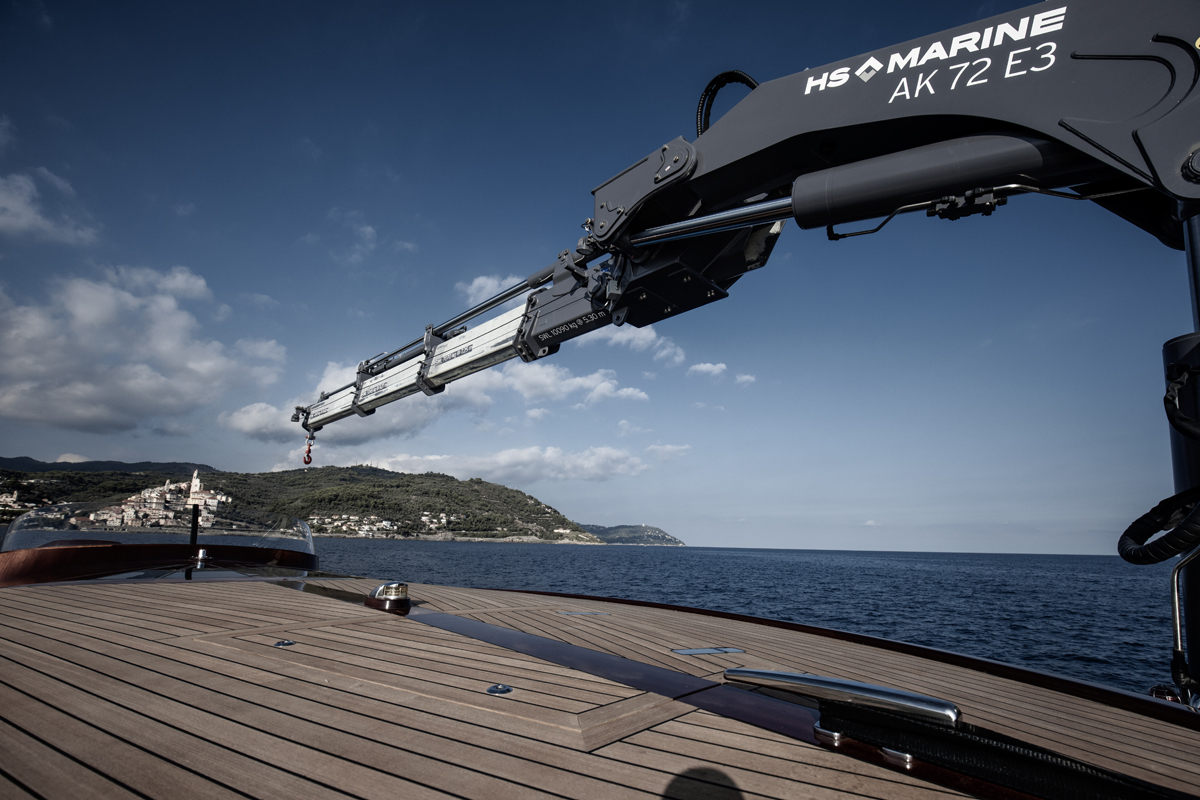 Phi Phantom
is designed to carry a 12.3 Spirit tender, 11m Axopar, jet skis, bikes and even a car. She will also be capable of bunkering fuel to extend the mothership's range, and houses extra laundry facilities to boost capacity when there are lots of guests aboard. She can accommodate the three permanent crew across three cabins on board, and offer a slightly larger cabin with a desk to a guest or visitor, such as a guide. The interior is rounded off by a fine galley and a big crew mess.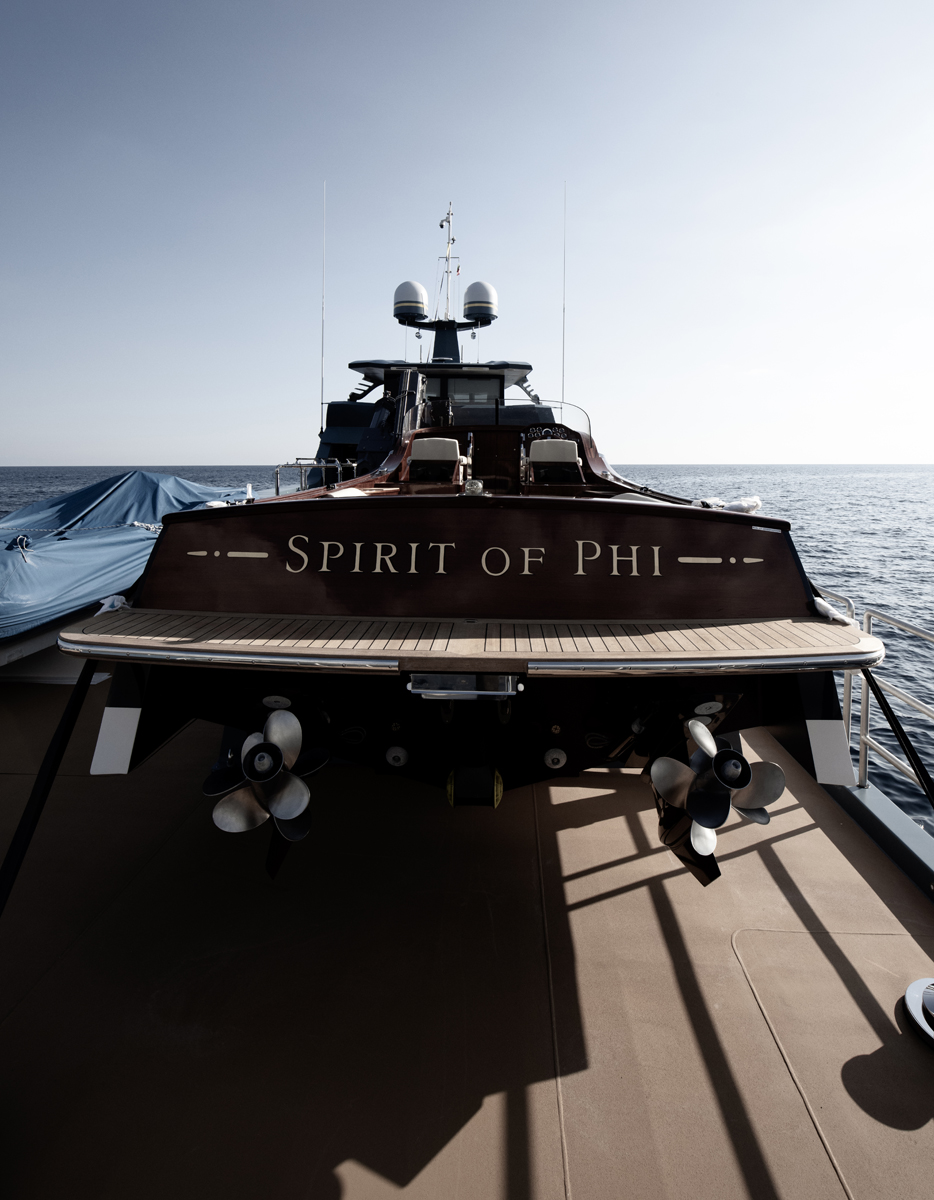 "We are so proud to see
PHI Phantom
floating." said Gökhan Çelik, President of Alia Yachts. "The very engaged owner has worked with us every step of the way, giving us the support we needed to complete some very specific requests, including that requirement to use no filler on the hull. We wish
Phi Phantom
, her mothership and those who sail in them all the joys of the high seas."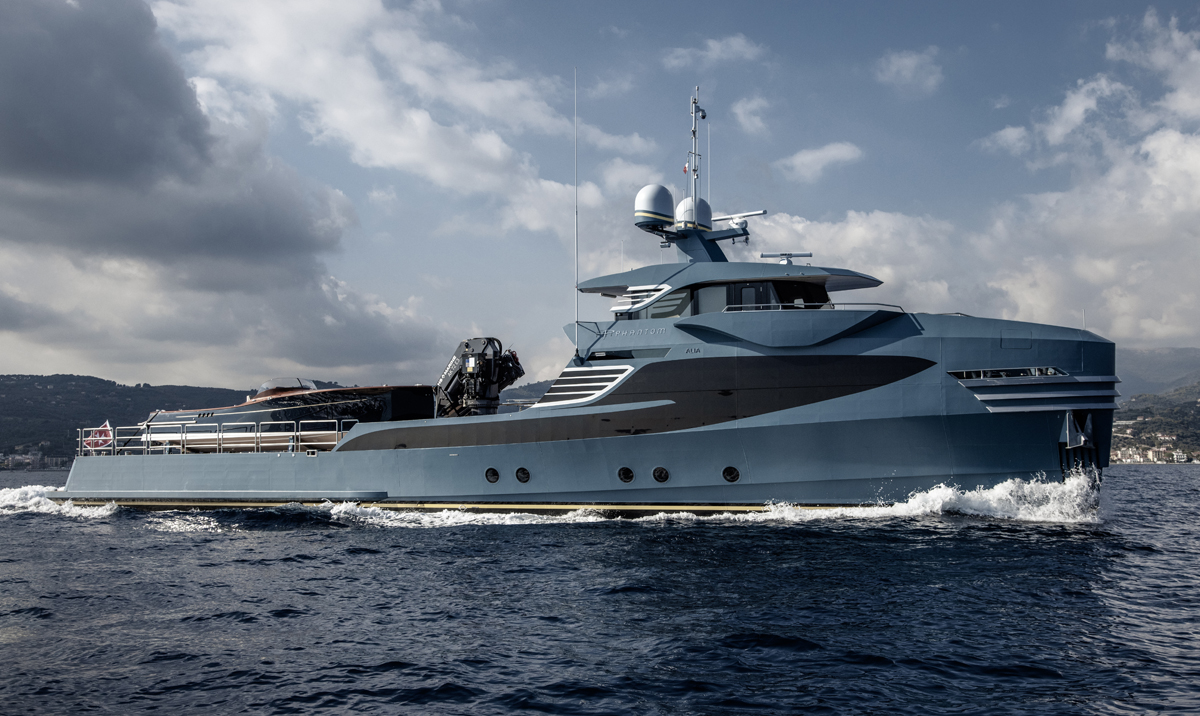 Alia Yachts
was founded in 2008 by Gokhan Çelik and Omer Koray. Located in the port of Antalya on the beautiful Turkish Riviera, Alia Yachts shipyard currently occupies approximately 8,000 m2, including three construction halls with their suites of specialist workshops and a dedicated interiors facility. With an additional 16,000 square meters under development for 2019, Alia Yachts will rank among the top facilities in the region.
Credits: Alia Yachts/Charl van Rooy (RedCharlie Media)