As the middle-size market continues to struggle, megayachts have had yet another explosive year, pushing new limits for the industry and leading some yards to thrive. The world now has 53 yachts over 100 meters, more than double the amount in the fleet 10 years ago. Whilst the Middle East and Russia have remained active in the range, the addition of buyers from the US to the megayacht range has led the space to new heights.
Yacht Harbour looks at the largest yachts delivered in 2019 and what you need to know about them.

#1 Flying Fox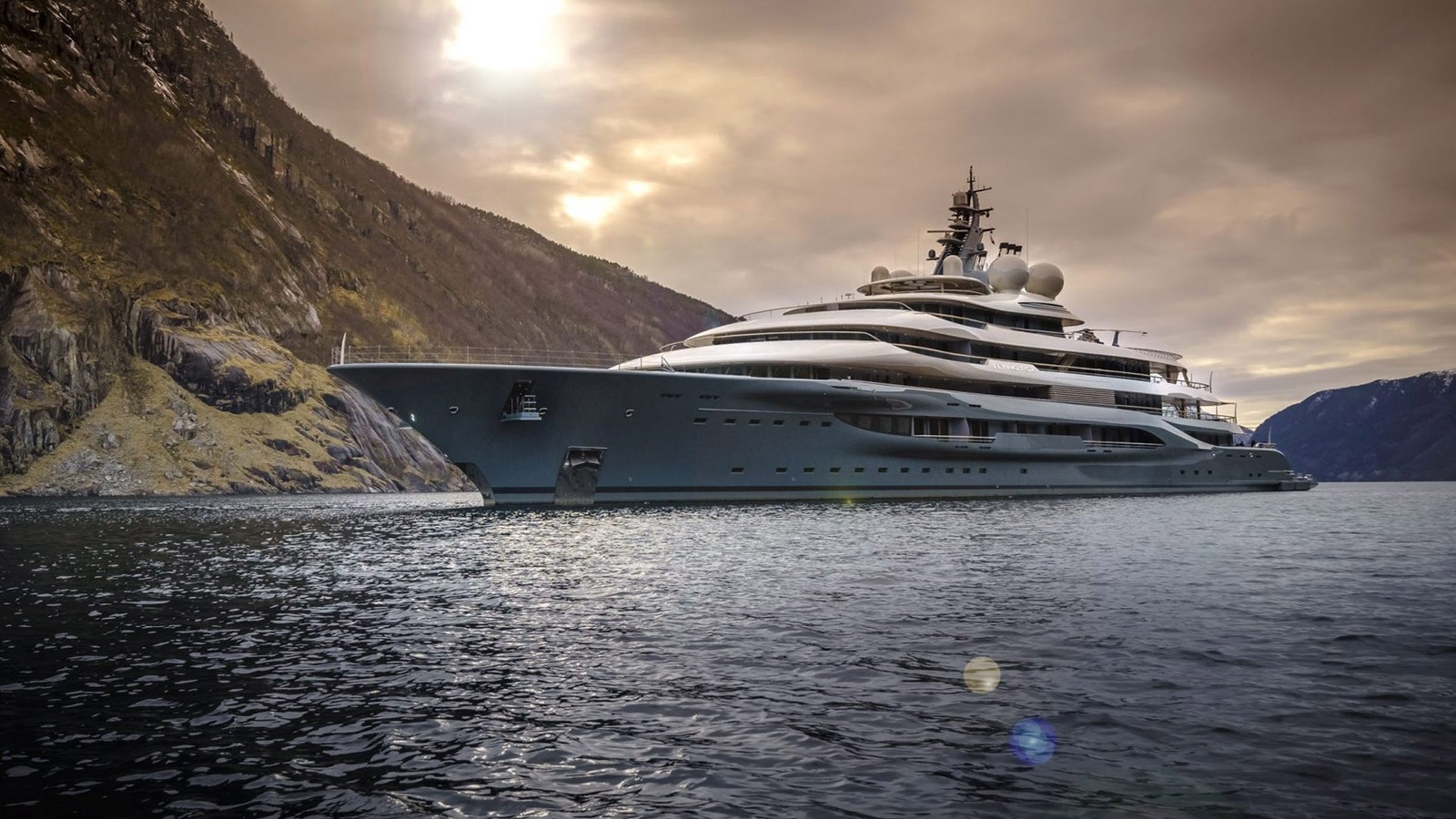 Length: 136m
The largest yacht delivered by Lurssen this year,
Flying Fox
also became the most massive yacht to enter the charter market. Stretching across 136 meters, the yacht's exterior was designed by Espen Oeino, often involved with large Lurssen builds. Onboard, Flying Fox features 11 cabins with sea view terraces, a 400 square meter spa spread over 2 floors, a 12-meter long swimming pool, a dive center and 2 helipads, all serviced by a crew of 24.
#2 TIS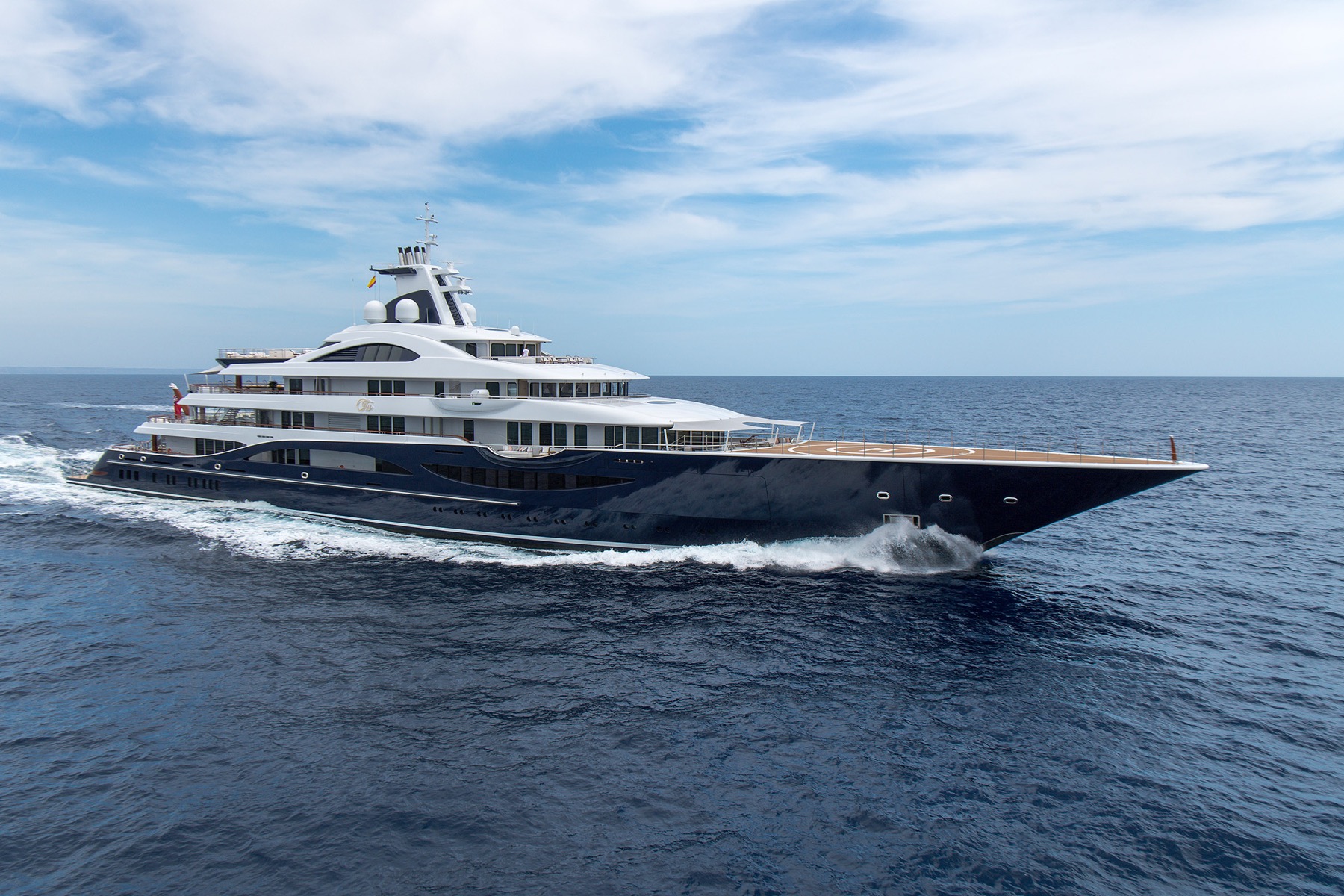 Length: 109m
Yard: Lurssen
The largest yacht ever displayed at the Monaco Yacht Show,
Tis
wowed prospective buyers with her one of a kind interior inspired by Parisian palaces and designed by Andrew Winch. The 109-meter long Lurssen was put on the market shortly prior to her delivery and is currently looking for a new owner at a $250 million price tag.
#3 IJE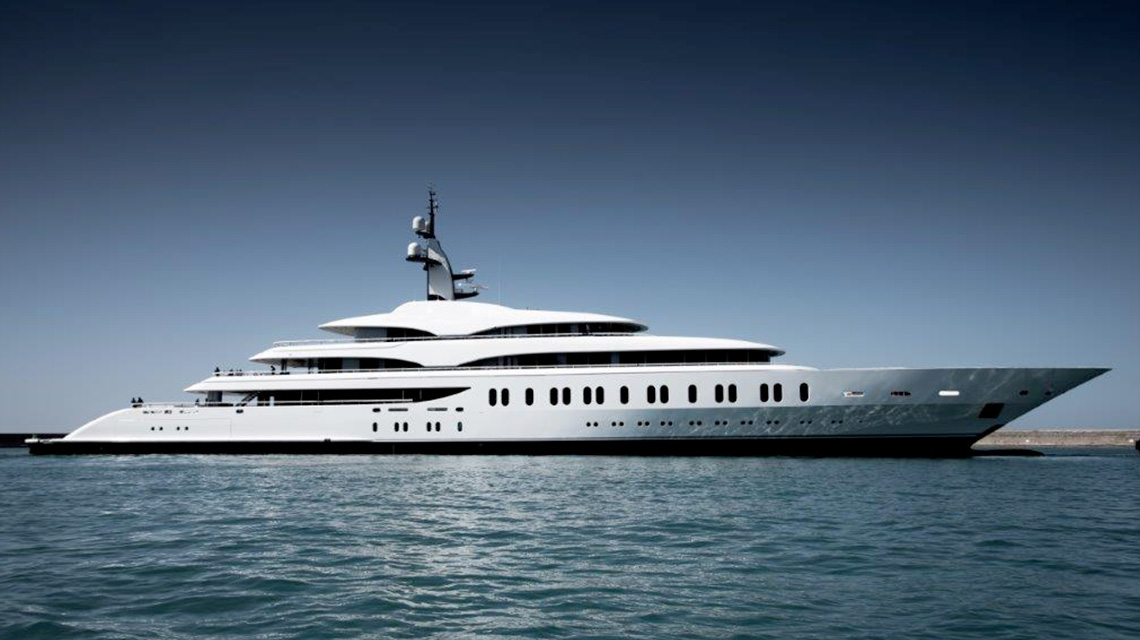 Length: 108m
Yard: Benetti
A transformational build for Benetti, the Italian yacht manufacturing behemoth, IJE became 1 of 3 yachts over 100 meters built by the yard in 2019. Delivered to Australian billionaire
James Packer
, the yacht became his latest flagship following Arctic P. Crafted in traditional Benetti style on the exterior, not much is known about the yacht's interior.
IJE and its new generation of Benettis did however put the yard into the competition for more 100-meter plus new builds as an increasing number of yards begins to compete for the segment.

#4 Lana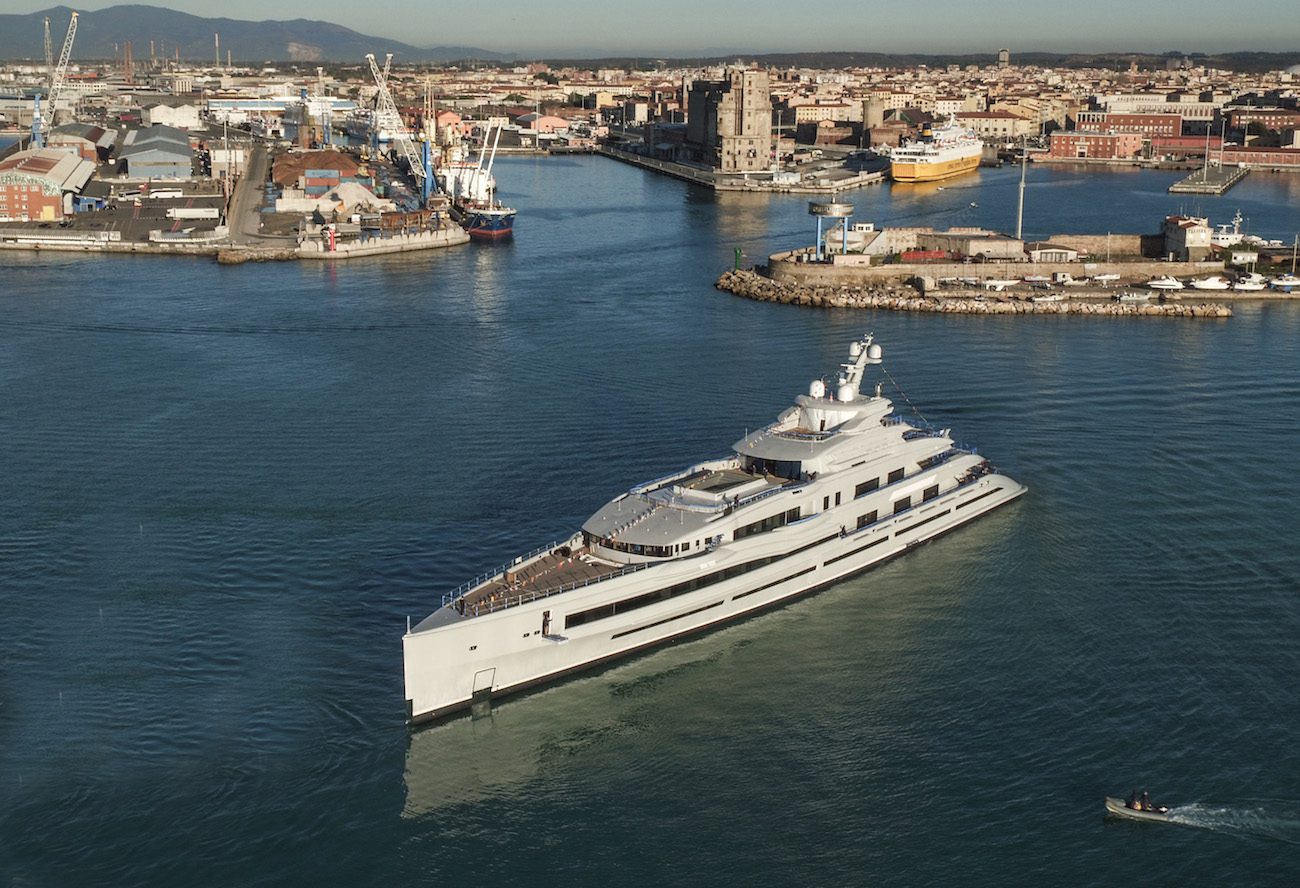 Length: 107m
Yard: Benetti
The first mega Benetti to be delivered, the 107-meter was built as hull FB 277 and was since named Lana. With its construction overseen by Imperial Yachts, online commentary has been speculating its owner to be from Russia.
Little is known about the ship, other than its distinctive exterior look. At the time of her launch, it was teased the yacht would later be made available for charter, in what is a growing trend among megayachts.

#5 Zoza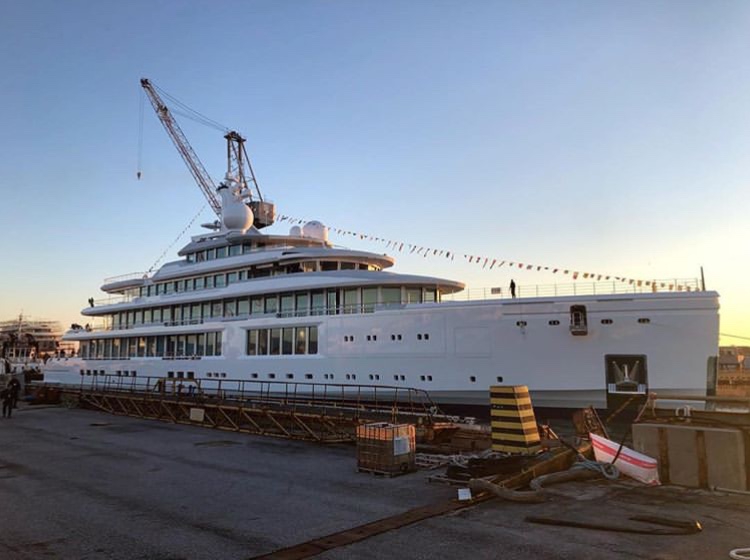 Length: 105m
Yard: Benetti
Rounding up the ranks of the 50 largest yachts in the world,
Zoza
was launched in 2019 for a Middle Eastern owner according to social media. Primarily differentiating itself from other megayachts with tall panoramic windows, the yacht is likely to remain private and off the charter market.
#6 Madsummer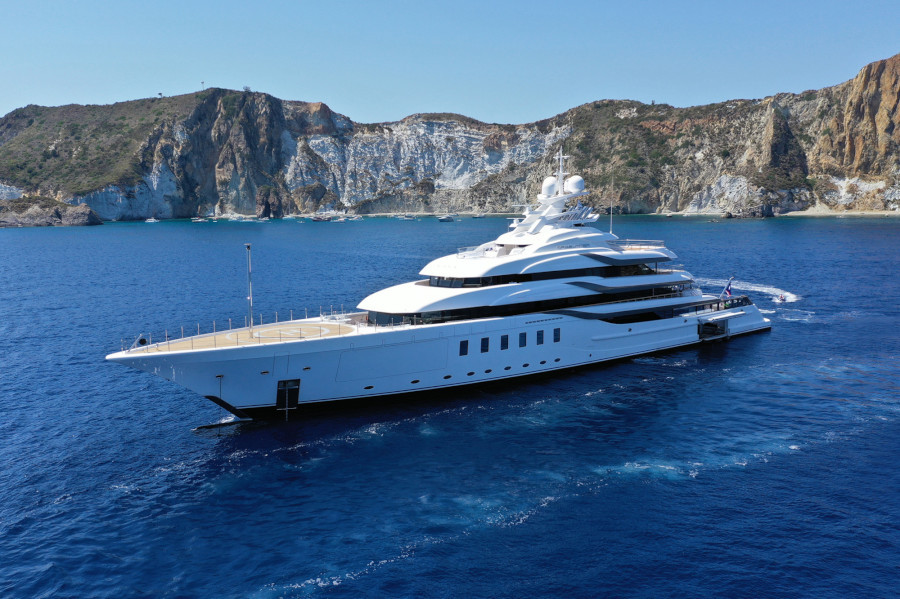 Length: 95 meters
Yard: Lurssen
Built by the German shipyard Lurssen, in what has proven to be their size range with the highest resale value thanks to strong demand on the buy size,
Madsummer
was delivered earlier this year.
Indicative of the growing influence of American influence in the size range, Madsummer was built for experienced yacht owner Jeffrey Soffer active in Florida real estate.

#7 Lady S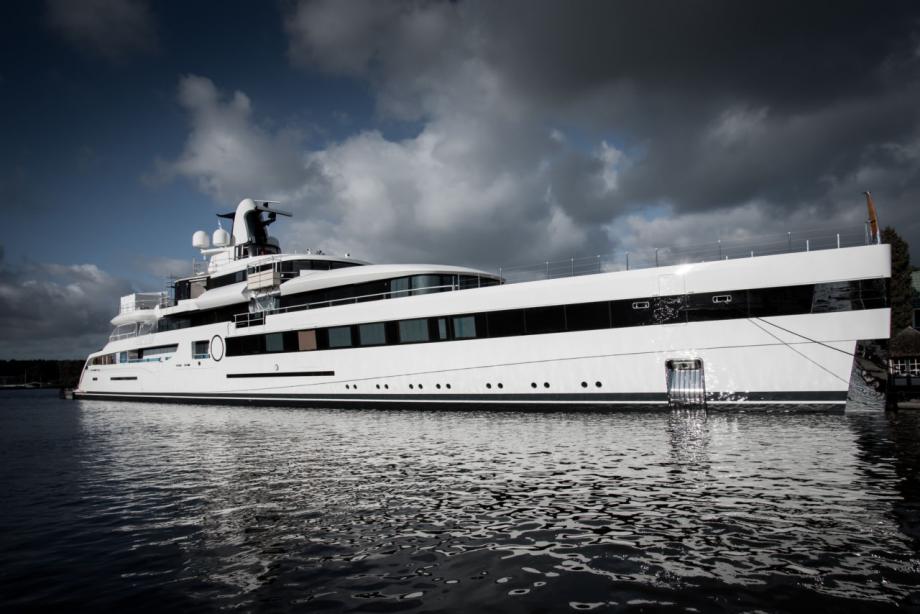 Length: 93m
Yard: Feadship
A surprising player in the megayacht sector is LVMH. Following their purchase of the Feadship Royal Van Lent yard nearly a decade ago have grown their influence over the space and maintained Feadship's reputation in the megayacht sector.
#8 DreAMBoat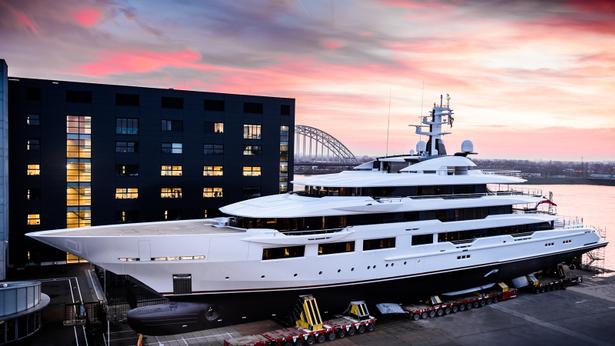 Length: 90m
Yard: Oceanco
In the fight for supremacy over the megayacht market a rapidly gaining player has become the Dutch-based Oceanco, whose most recent megayacht became
DreAMBoat
following hallmark projects like Jubilee and Black Pearl.
Another example of Americans' increasing presence, the 90-meter was built for Home Depot co-founder Arthur M. Blank. The capitalization in the yacht's name being a clever play on the billionaire's initials AMB.
#9 Bold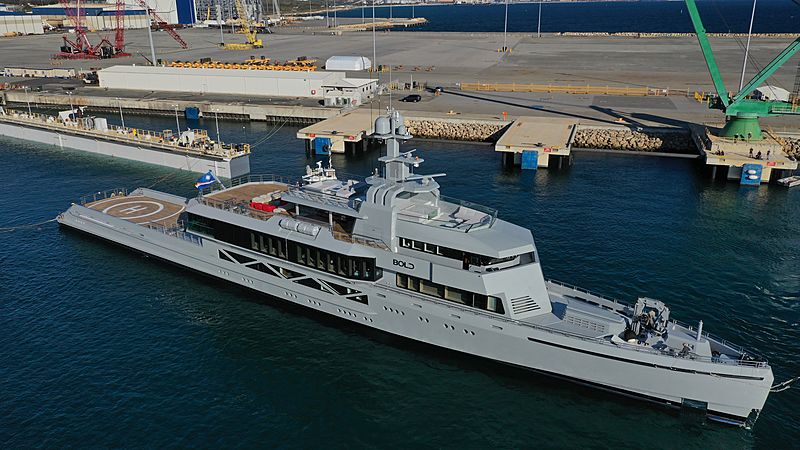 Length: 85m
Yard: Silver Yachts
One of the most unusual yachts on the water, its story begins with a bet to build fast, long yachts in Australia, which Guido Krass made when setting up Hanseatic Marine. Since renamed to Silver Yachts and now owned by a Chinese aluminium producer, the yard has built 5 yachts, the latest of which is Bold.
It's most unusual feature is the vast lounge deck with full panoramic windows overlooking a large helipad aft of the main deck. Stretching over 85-meters the yacht is the reflection of a growing desire to explore from a new generation of owners.

#10 Excellence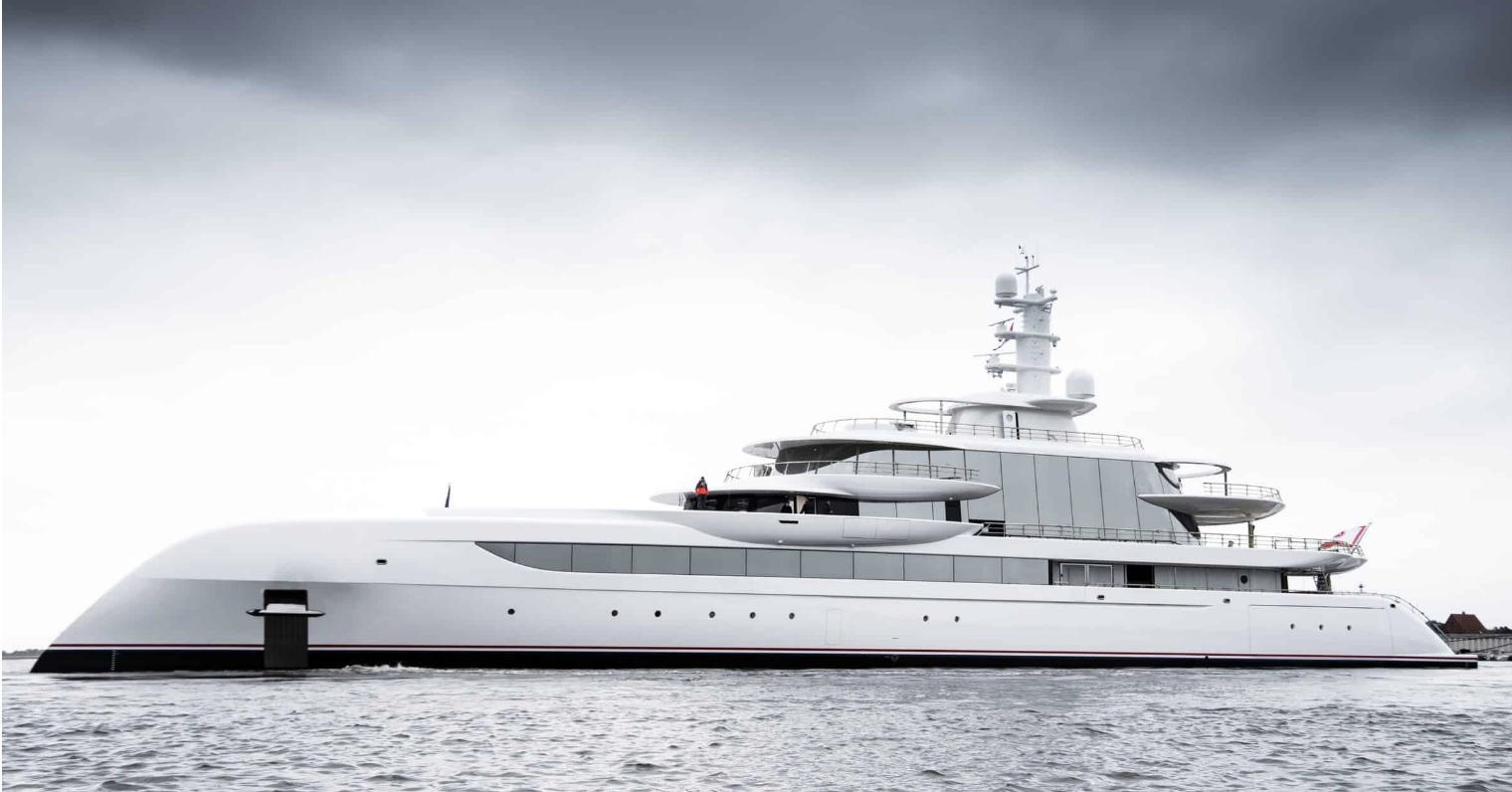 Length: 80m
Yard: Abeking & Rasmussen
Built for serial yacht owner
Herb Chambers
, the 80-meter yacht becomes his latest flagship built by German yard Abeking & Rasmussen and 3rd new build with that particular yard. Created with an instantly recognisable look, the yacht is now available for charter.
Amongst her key features is a 3-storey tall atrium with panoramic windows. Chambers' previous yachts were also named
Excellence
and proved to be successful charter vessels. His former flagship, Excellence V was sold in May asking €69.5 million. His prior 78-meter Abeking&Rasmussen was however sold to a Russian billionaire even prior to her delivery, now known as Eminence.
#11 Dragon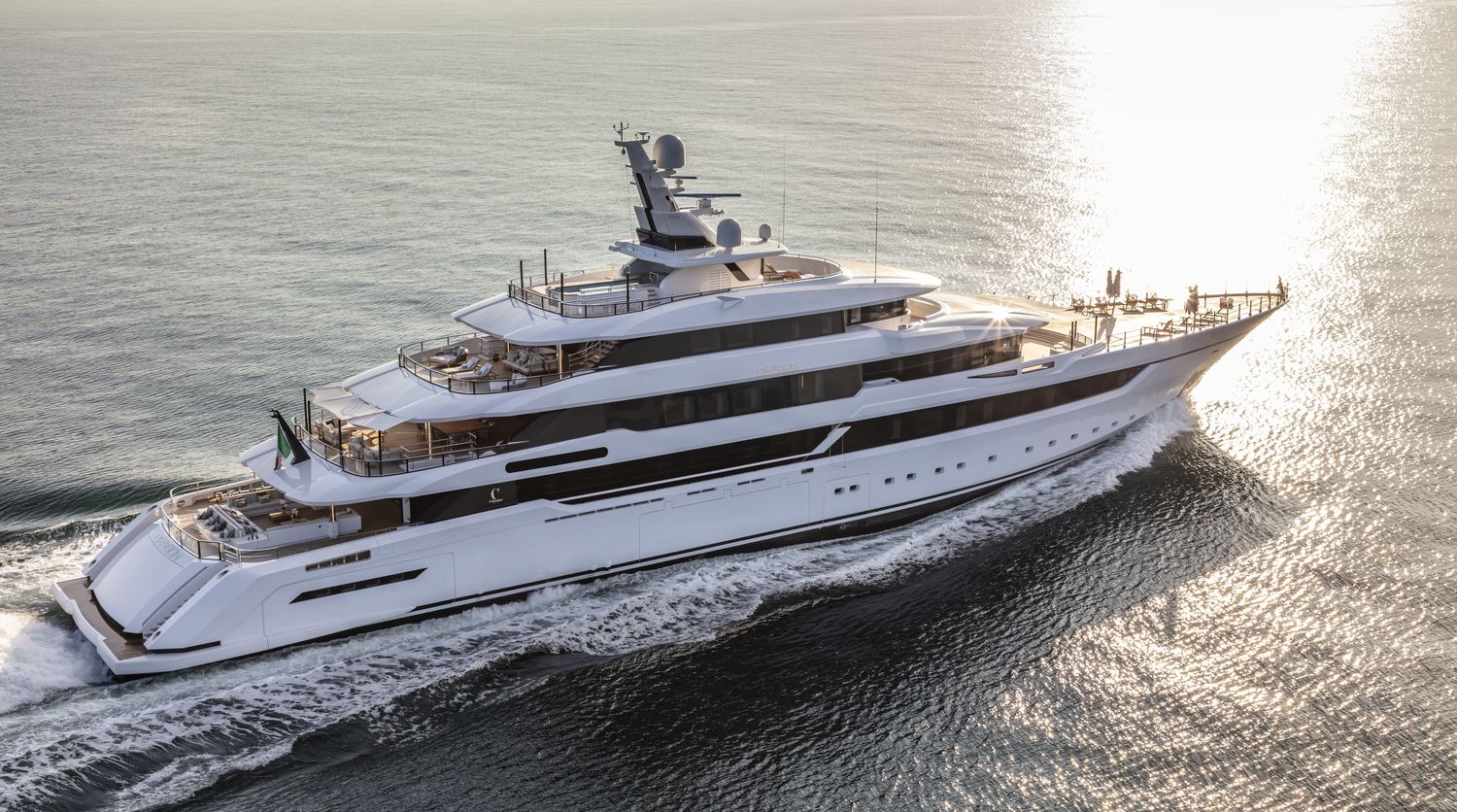 Length: 80m
Yard: Columbus
Whilst Dutch, German and Italian yards have been competing for the megayacht market, Palumbo Superyachts, an Italian company, has been quietly amassing a leadership position in refits and expanding into new builds acquiring ISA Yachts and now managing to deliver an 80-meter yacht through their Columbus brand.
Dragon
becomes the largest yacht built by Palumbo Superyachts. With all of the amenities one would expect of a yacht this size like a 7-meter swimming pool, beach club and vast staterooms, the yacht is a clear statement to the Italian group's expansion on the scene.