On Saturday, February 1, 2020, a new assembly of the 38-meter Sanlorenzo SD126 "Kia Ora" was launched in Spain (Viareggio).

The Sanlorenzo SD126-78 "Kia Ora" is the 20th hull of the successful Sanlorenzo SD126, a four-deck motor yacht with a semi-planing engine slightly under 38 meters in length, with full displacement. Sanlorenzo SD126 "Kia Ora" is the largest fiberglass yacht manufactured by Sanlorenzo. Sanlorenzo is technological innovation and impressive autonomy at sea.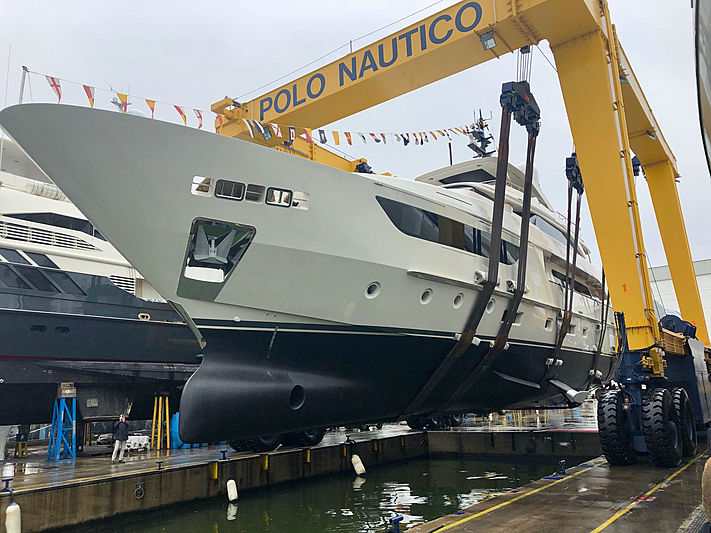 "Kia Ora" was specially adapted for its experienced owner in January 2019. It was designed with special attention to swimming, and its five interior interiors have unique characteristics and a distinctive layout, carefully selected to meet the changing requirements of its owner. The yacht is powered by an MTU 12V2000M72 engine with a capacity of 1,469 hp, which can reach a top speed of 16 knots and an impressive range of 3,000 nautical miles at an economical speed of 11 knots.
Sanlorenzo SD126-78 "Kia Ora" - the 14th Sanlorenzo super-yacht of a new design and the third model SD126 sold by Sanlorenzo Spain.