Lürssen
has launched its 87 metre motor yacht Project Hawaii.
The gross internal volume of the yacht with a length of 87 m will be 2950 GT, which is larger than, for example, the 99-meter Madame Gu (2920 GT). The hull is made of steel, and the superstructure is made of aluminum. The exterior design of the vessel was developed by Bannenberg & Rowell.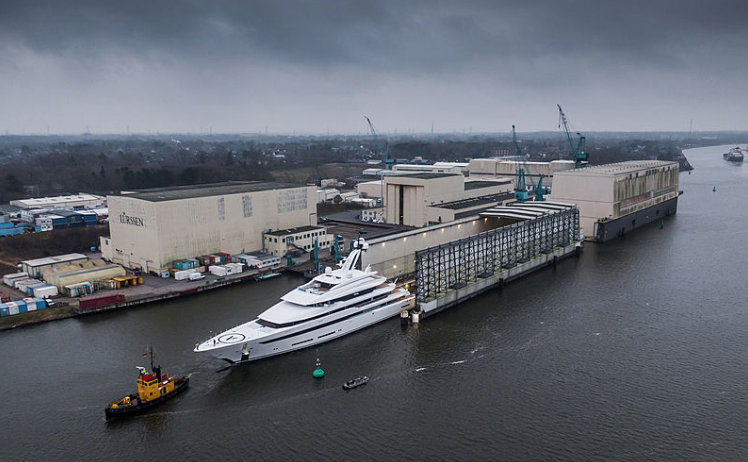 Details of the layout are not reported, but the photographs show that on the bow of the main deck there will be a helipad, and a beach club with a round pool will be located in the aft part.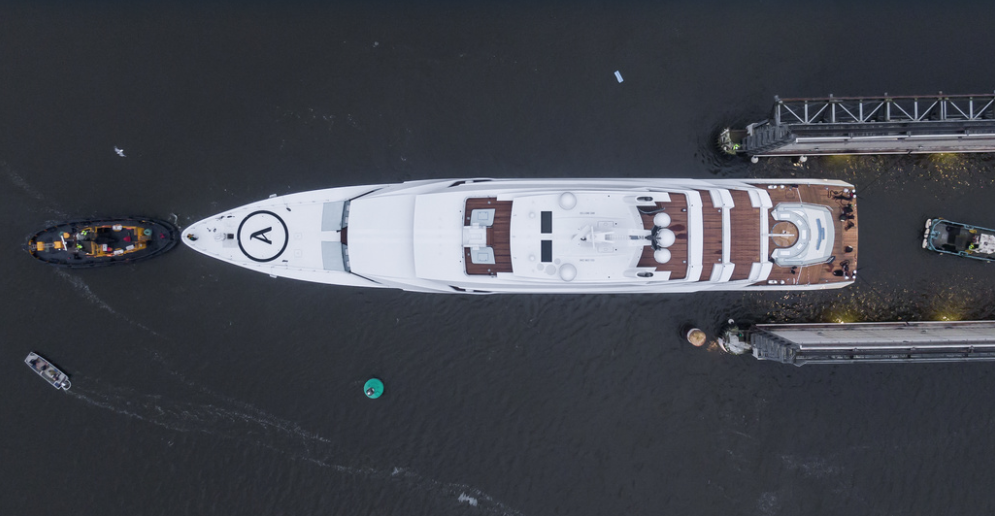 Project Hawaii will be equipped with two MTU 16V 4000 diesel engines with a capacity of 2,311 hp. each.
The yacht is expected to be handed over to the owner in 2020. The contract for Project Hawaii construction was signed 3 years ago.