The award-winning design studio Hot Lub recently completed a custom project on a motor yacht, Fifty-Five. This 41m yacht was built at the Turkish shipyard Yıldız Gemi, with exterior design and naval architecture by Ginton Naval Architects and Liman.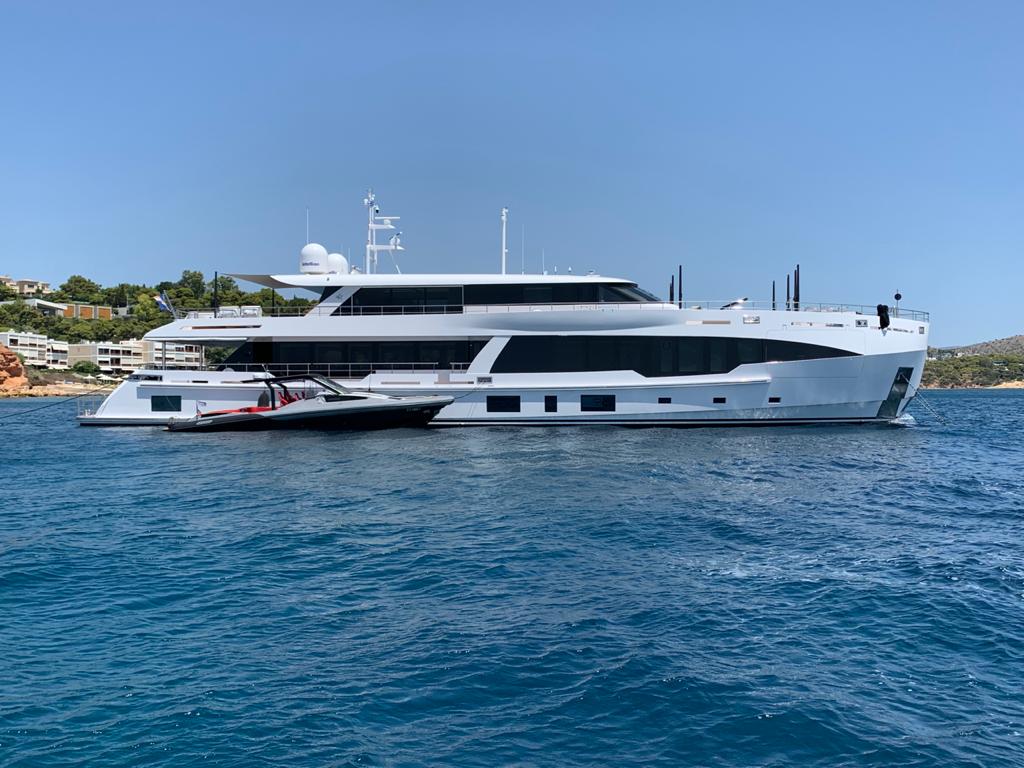 The experienced owner upgraded to new 41m yacht with a goal to host his big family in comfort and style. The layout of the boat was thoughtfully designed to accommodate sons, daughters, and grandkids.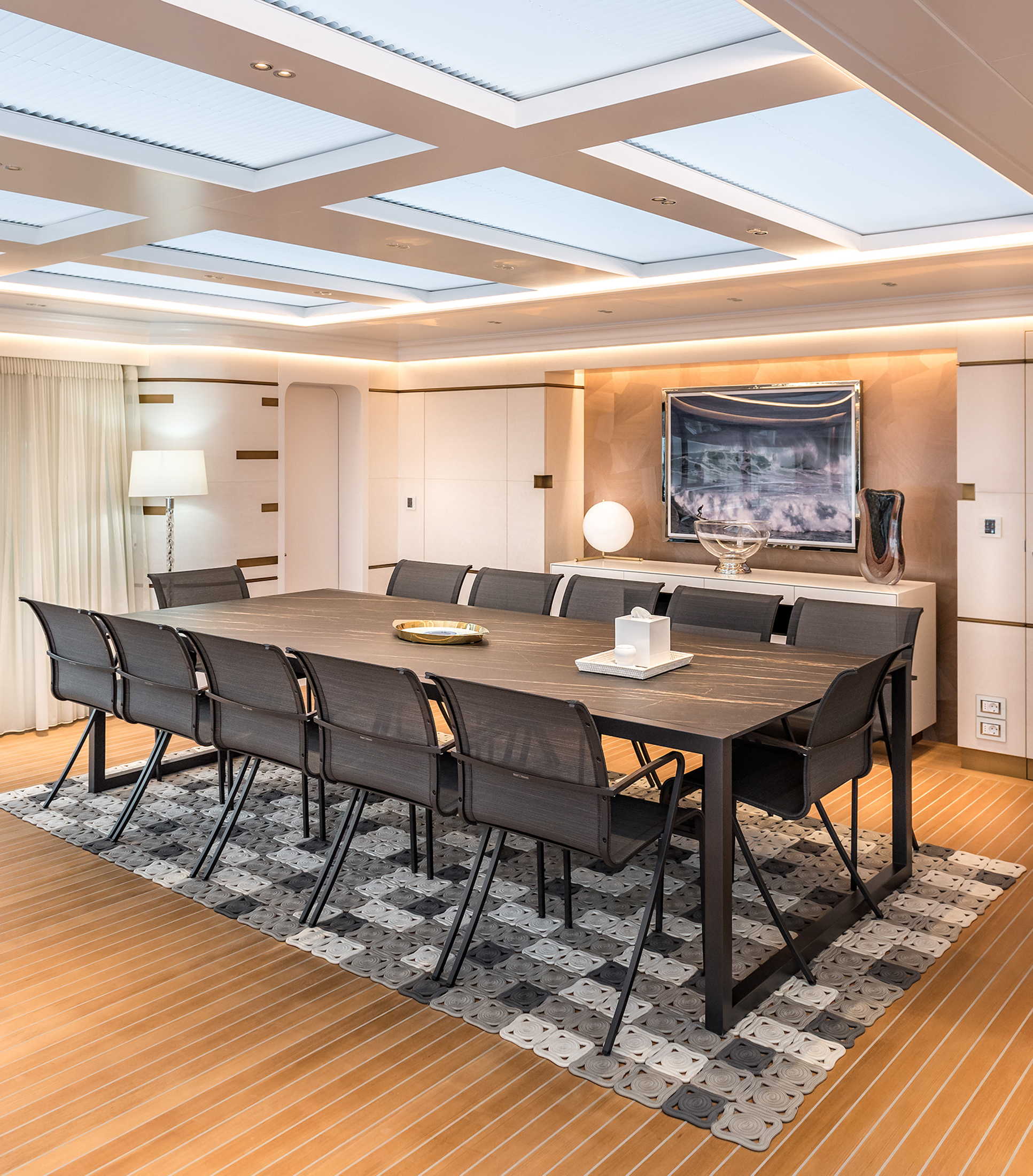 Fifty-Five can host 12 guests across six cabins, including one master cabin on the main deck, and two VIP cabins, one VIP transversal cabin, and one twin cabin on the lower deck. The owners were thinking of family when building this yacht, so there are 12 berths and three Pullman beds for kids to sleep in the same room as their parents.
Comfortable and thoughtfully decorated socializing areas include the main salon and dining area on the main deck with furniture by Minotti; a supplementary lounge and dining area on the upper deck is decorated with furniture by Royal Botania.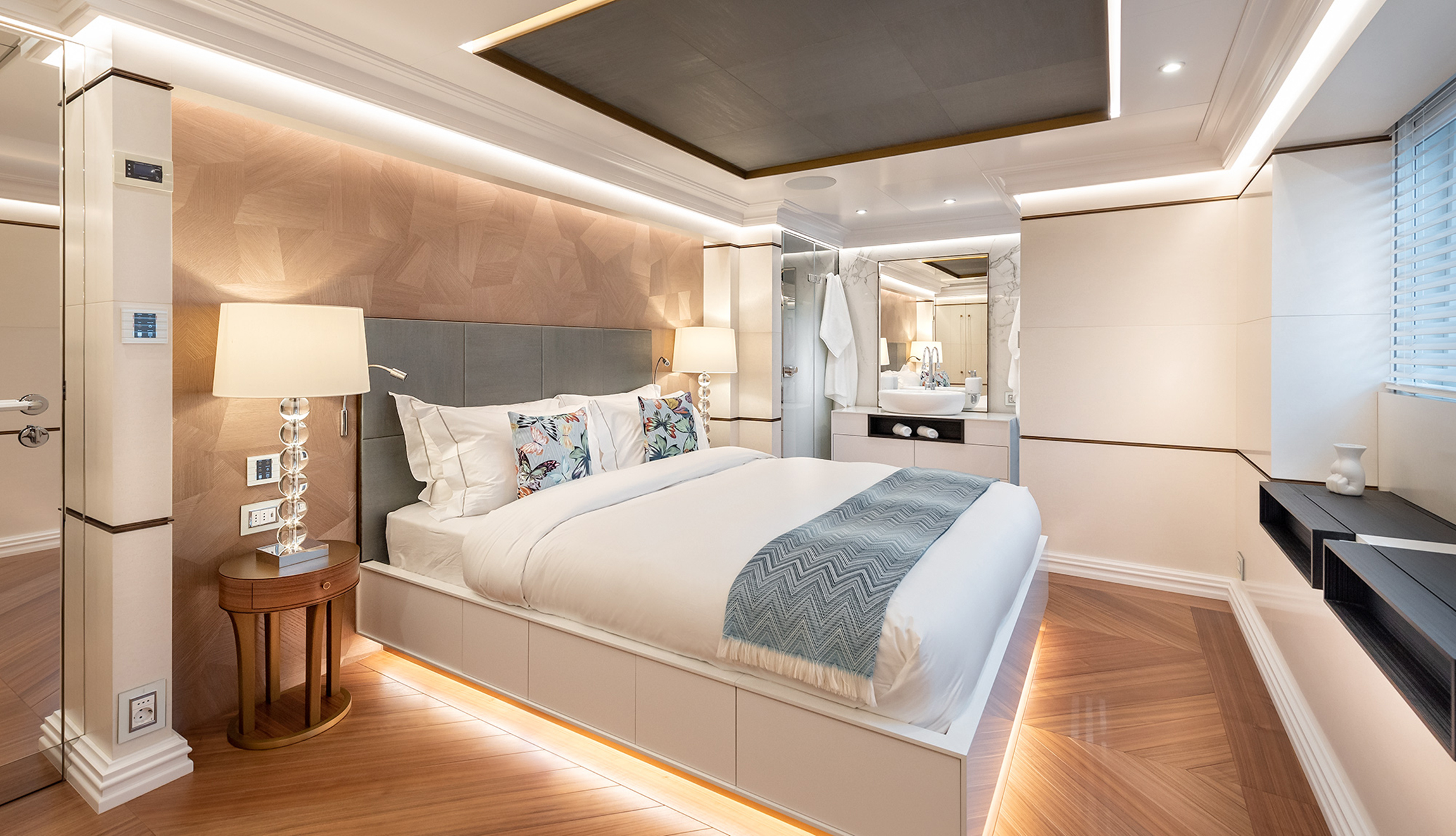 All bedding and decorative pillows throughout the interior and exterior are by Missoni Home.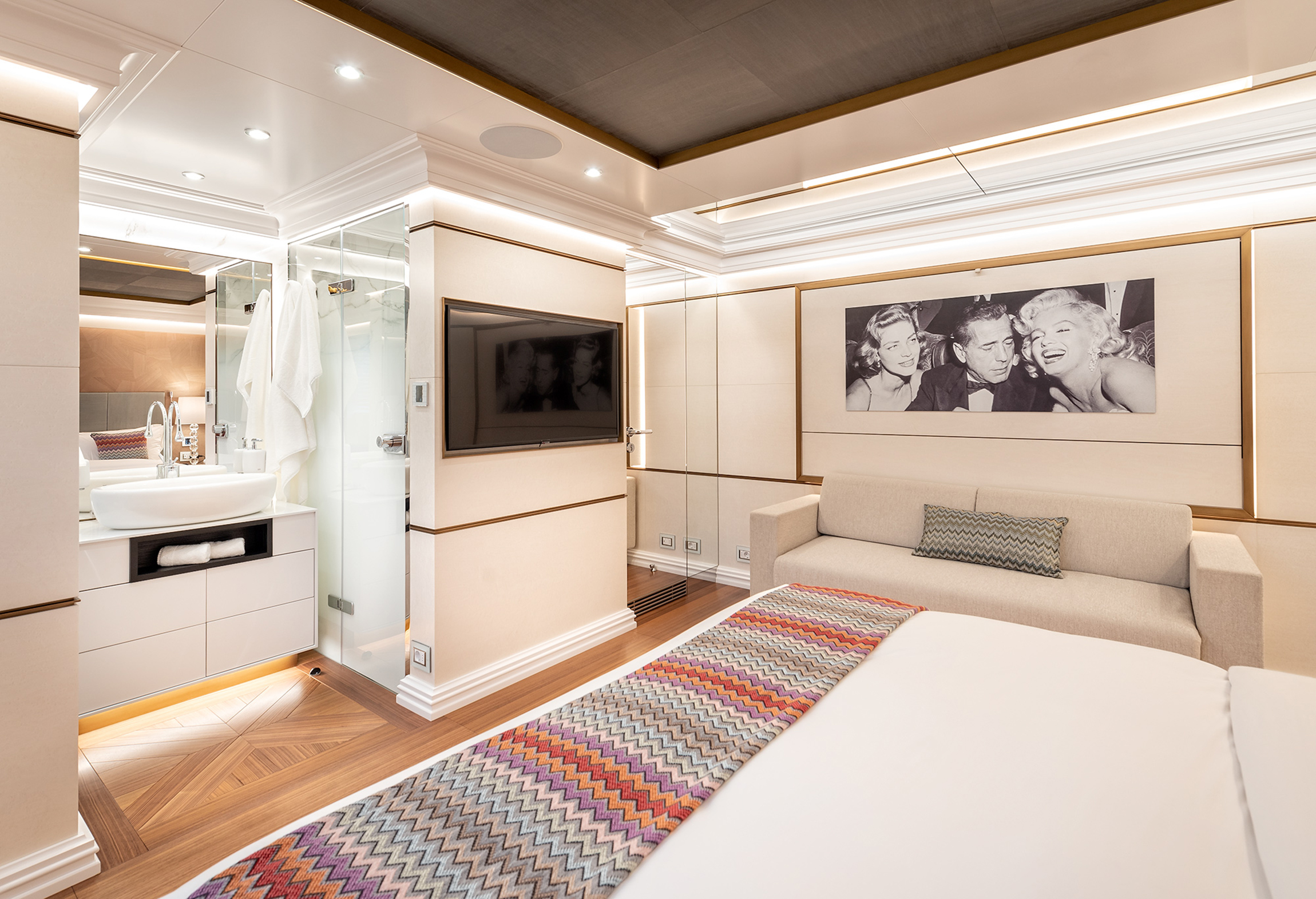 Fifty-Five features a gym with strength and cardio equipment by Technogym, a pool on the upper deck aft, and a hot tub forward of the wheelhouse surrounded by sunbeds and a bar area.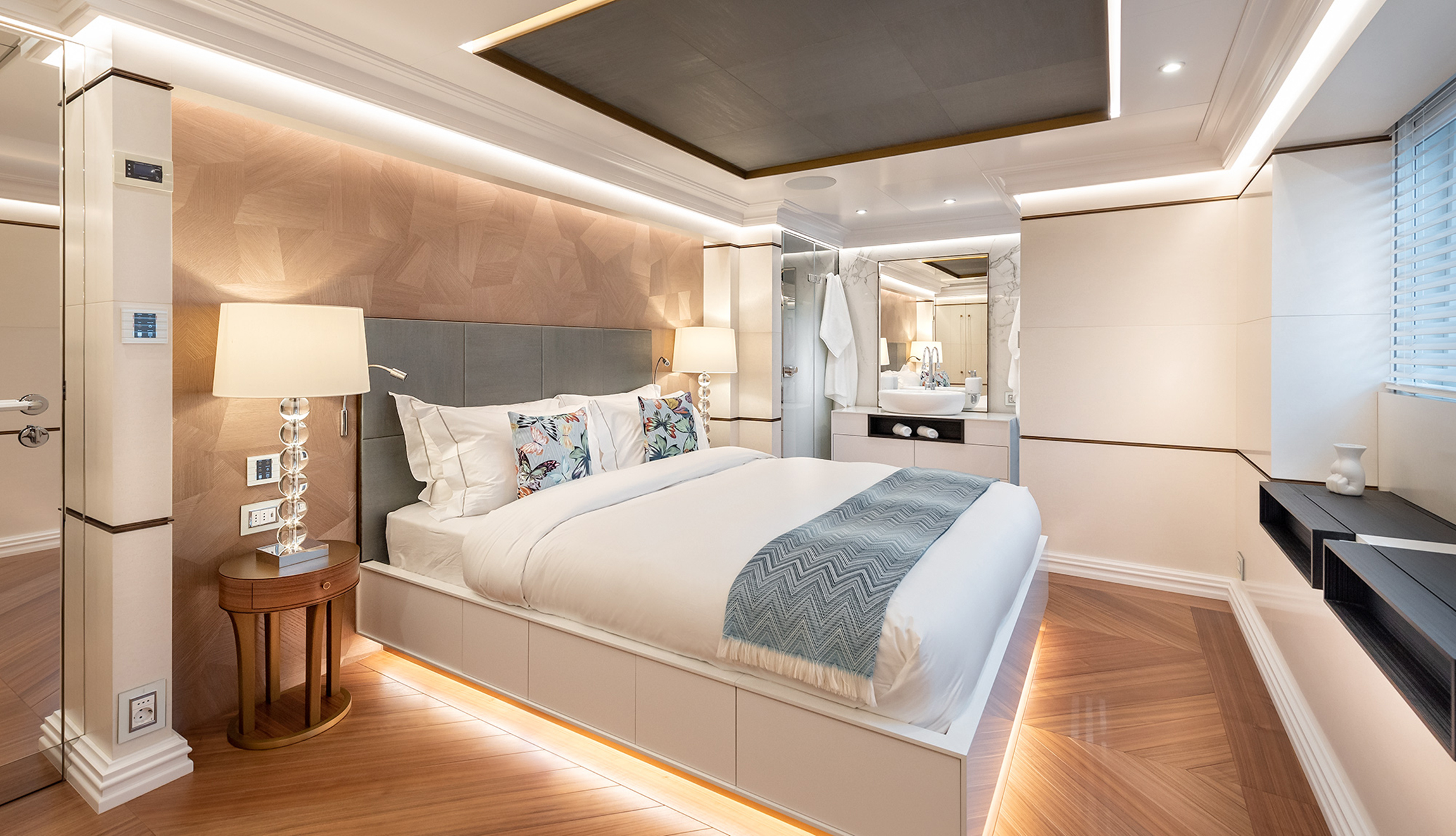 Hot Lab worked with Dahlgren Duck for all decorative objects onboard the 41m yacht including vases, frames, ornaments, books, centerpieces, and more.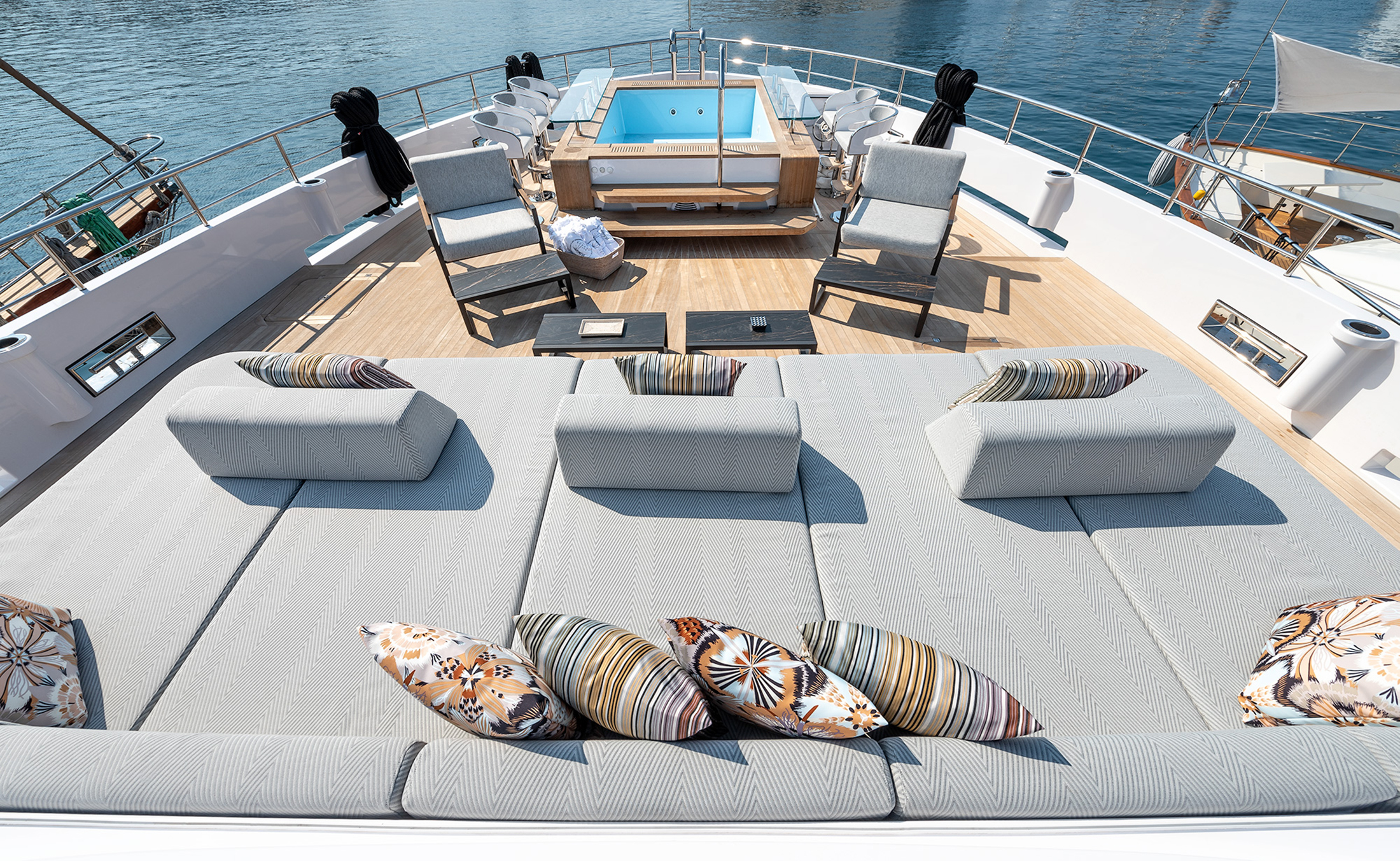 "We began this project as a team, working directly with the owner, surveyor, and shipyard technical department to complete this project. We also worked with talented Turkish sub-contractors for the interiors," said Enrico Lumini, Hot Lab Head of Design, "We had the chance to work in a renowned facility to create something that's high standard, which was the goal of the owner from the start."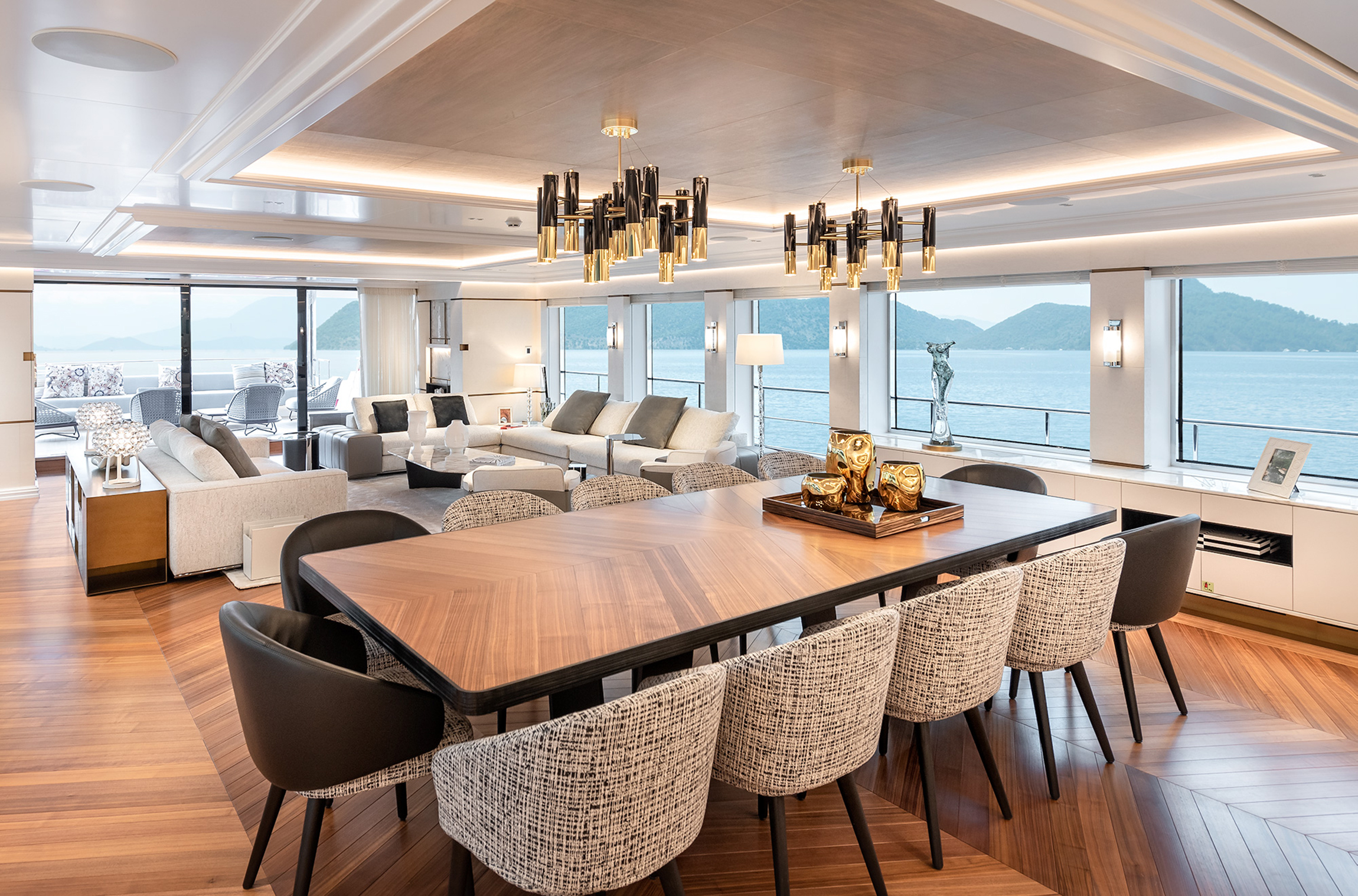 Hot Lab team advises and accompanies shipyards/owners throughout the design and construction process to ensure each detail is in line with expectations. In some cases, owners know exactly what they want and the vision for their yacht unfolds from there. In this case, a small idea required a collaborative effort to create a distinct and thoughtful outcome.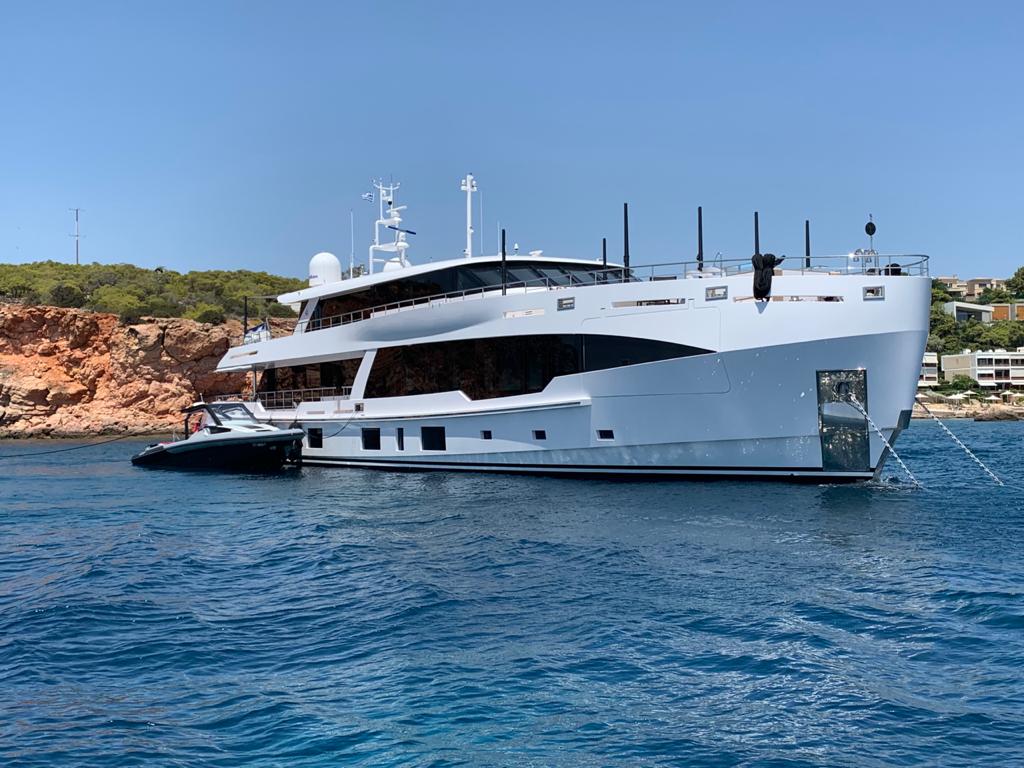 Yildiz Shipyard
started its activity in 1975 at its present location in the Tuzla Bay shipyard area of Istanbul. The yard's activity consisted of the construction of various sized vessels until 1988 when the Italian yacht designer and builder, Fabio Perini, recognized the industrial potential available in Turkey and a new re-structuring programme for the yard was initiated. After re-structuring programme, Yildiz Shipyard, constructed upon 44,000 sq. m area in which 14,250 sqm of enclosed areas begin constructing hull and superstructure for Perini Navi Vessels to be outfitted in Italy. The shipyard delivered more than 50 vessels in either aluminium or steel/aluminium yachts in which the iconic 88 meters of S/Y
Maltese Falcon
and 40 meters of S/Y
State of Grace
were turn-key projects.
Credits: Kerem Sanliman / Hot Lab