Project Titanium
marks the third collaboration between the Imperial
The Italian Sea Group – Admiral shipyard
. Boasting an exterior and interior design from the Winch Design studio, Project Titanium has been designed with the intention to find the perfect balance between high-end quality standards and high-tech solutions with particular attention to eco-sustainability, thanks to her innovative diesel-electric propulsion system, powered by Azipods.

"Imperial is one of the major brokers of the superyacht industry. We would like, first of all, to thank our Client, who put his trust in us to develop and confirm this outstanding project, and we are really looking forward to commencing! Partnering with esteemed professionals such as Admiral and Winch Design on this project, with their proven track records, is another proof of the reputation Imperial has gained throughout the past 15 years to create a certain idea of exigence, of dedication and of detailed achievements within our industry," says Julia Stewart, Imperial Director.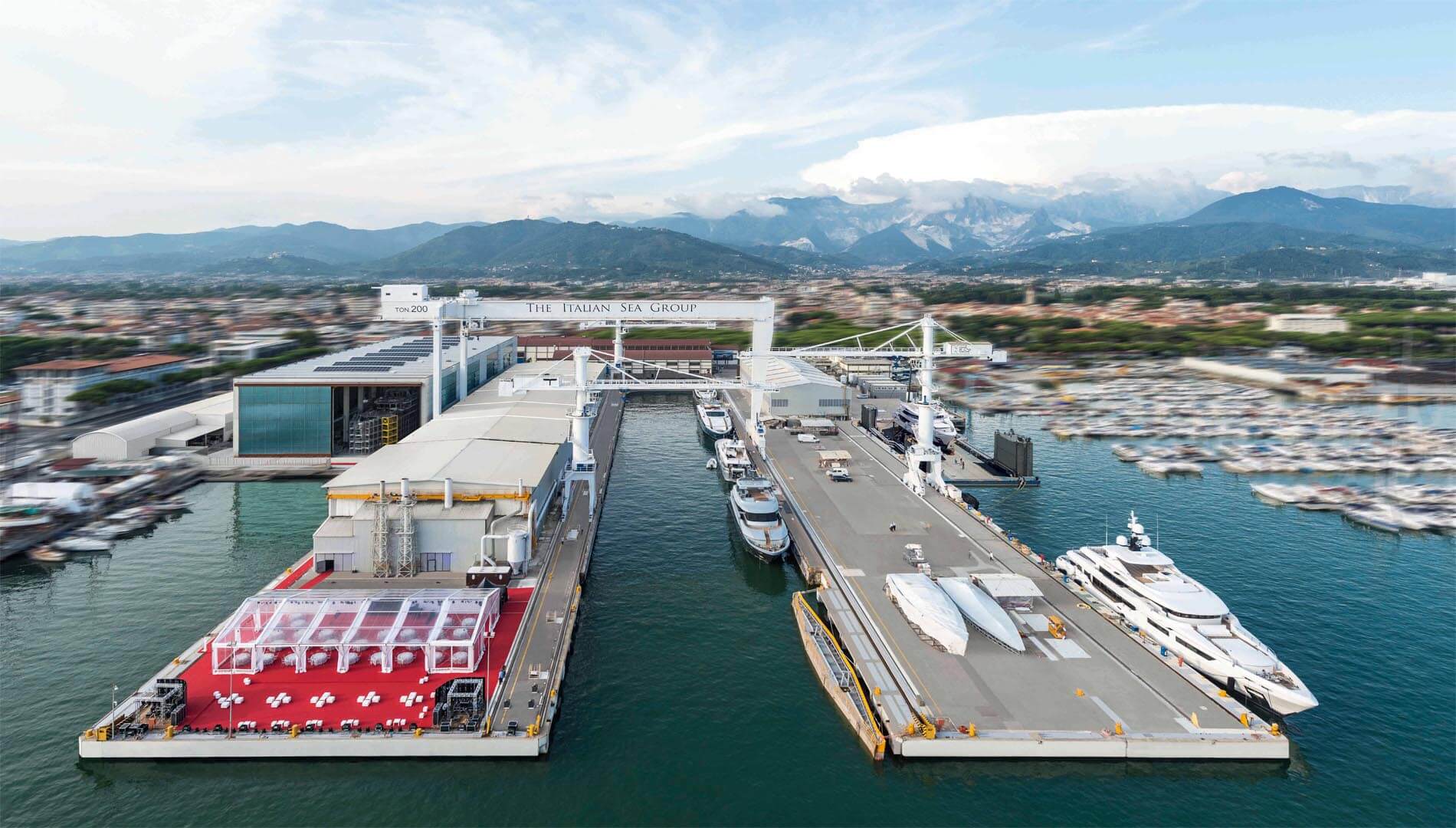 The Italian Sea Group

"Imperial is now a consolidated partner of ours with whom we are capable to share know-how, values, and purposes." says Giuseppe Taranto,
The Italian Sea Group - Admiral
Vice Chairman.
Jim Dixon
, Director, Yachts & Aviation at Winch Design, comments: "Embarking on this project brings equal measures of pride and excitement for the Winch Embarking on this project brings equal measures of pride and excitement for the Winch Design team, and follows a huge amount of hard work already achieved. It's a privilege to be working with the esteemed Admiral Yachts on the build and again with the management team at Imperial.
Project Titanium
is incredibly dynamic and will be a landmark for the industry. We look forward to working closely with all those involved and can't wait to see her develop!"
"Titanium Project represents our concrete step as a world-wide key player in the gigayacht industry, as well as a fine example of our production capabilities, being able to offer the most incredible client's experience. We are now fully integrated in the 60m to 100m segment and, for sure, comparison with Northern European shipyards comes at ease in terms of efficiency, quality and performances, while we surpass them in flexibility in accomplishing the most demanding client's requests," also added Giuseppe Taranto.
Project Titanium has an expected delivery planned for 2025.
Established in 2005, Imperial builds, brokers, manages and charters many of the world's finest superyachts. The Imperial main office is located in Monaco, the heart of the superyacht industry. Imperial has been involved in many of the recent major sales and deliveries of the superyacht industry, such as
Bel Abri
(Amels 52m),
Fast Support Vessel 6711
(Damen 67m),
Project 783
(Nobiskrug 73m),
Amore Vero
(Oceanco 86m),
Amadea
(Lürssen 106.10m),
Lana
(Benetti 107m) and
Flying Fox
(Lürssen 136m).
Credits: Imperial, The Italian Sea Group