Launched in 2018 by Cerri Cantieri Navali
, the
28-metre yacht Freedom
belongs to a renowned Italian designer Roberto Cavalli, the founder and former Creative Director at an eponymous company. Despite reported financial difficulties the popular brand currently struggles with, as they closed their US stores, preparing to liquidate its North American operations as of March 2019, Cavalli's net worth is estimated at $ 500 Million by
CelebrityNetWorth
.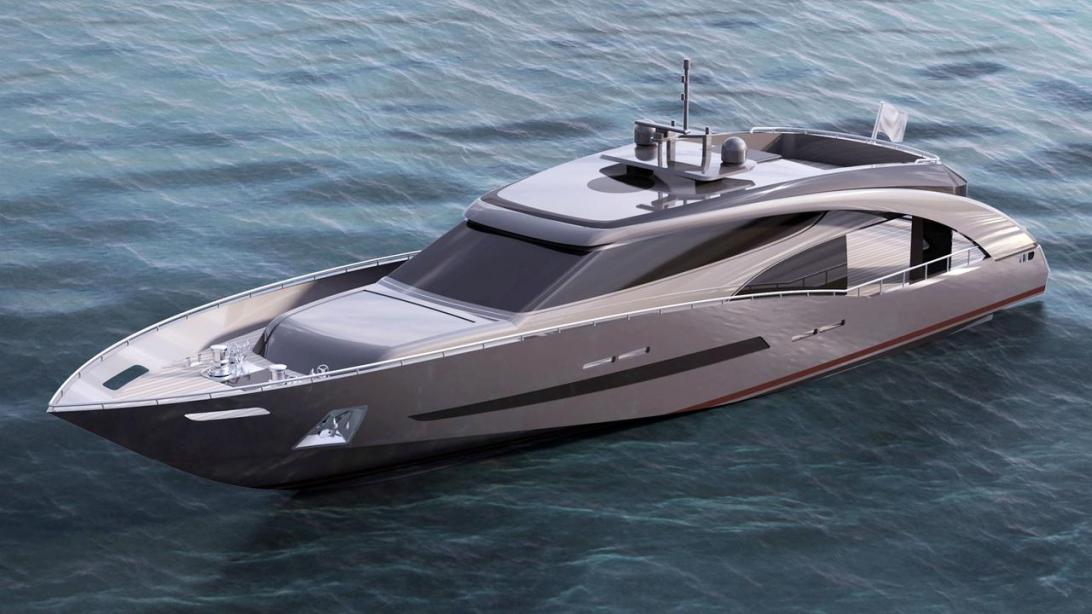 Freedom
was launched as a fully-custom design by Cavalli himself in cooperation with his friend and fellow designer Tommaso Spadolini, who had also worked on Cavalli's first yacht, 41m Baglietto RC. According to media, 'Design me something that Batman would drive!' were the seven words the Freedom concept was born from.
This time, the owner was looking for something bold, unique and dramatic. As a result, the exterior styling features two sweeping arches framing the aft cockpit, and a metallic black hull and dark grey superstructure. The hull was painted with an iridescent livery that changes colour depending on the direction of the sun rays.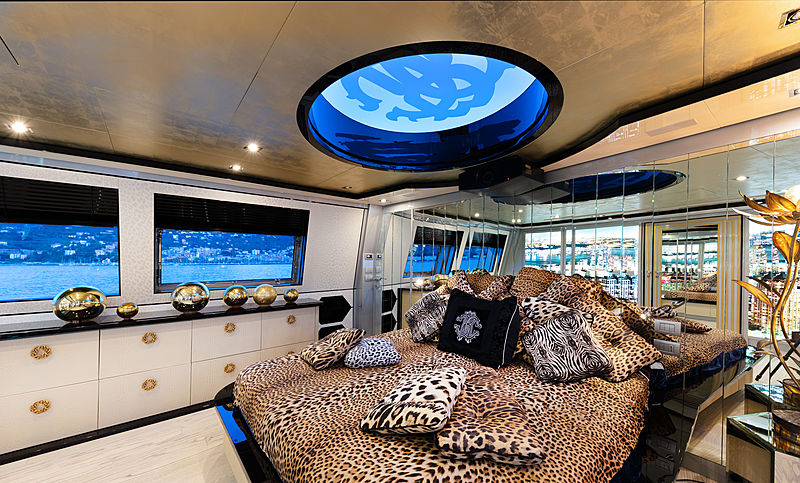 Freedom
was conceived for private cruising with Cavalli's partner, three crew members and up to four guests within two cabins, including the master suite. Cavalli can enjoy his main-deck owner's cabin laid right behind the pilothouse, as he is keen to drive the yacht himself. The central skylight and four large windows allow for constant sea-view and plenty of natural light throughout the yacht.
The main deck was designed with four slope steps allowing for the beach area and the main lounge appearing as continuous space close to the water. The yacht's tender is stored forward on the main-deck, positioned so to not disrupt the full walk-around deck and outdoor lounge areas.
The yacht is trademarked with a low aft deck cockpit featuring sliding glass doors on three sides. Lowering the deck height was quite the feat of engineering, but Spadolini felt it was necessary to maintain the nautical contact that Cavalli had requested.
Aiming for utmost privacy, Spadolini made the owner's suite accessible only by a staircase from the main salon, that also serves as a private lounge when there are no guests on board.
The yacht's bespoke interior concept is trademarked with animal-skin prints for the upholdtery, golden details, strass-covered surfaces and lavish embroidery, reflecting the owner's strong personality and distinctive features od the Cavalli brand. As a designer, Cavalli preferred to select all the materials, finishes and accessories for the interior himself.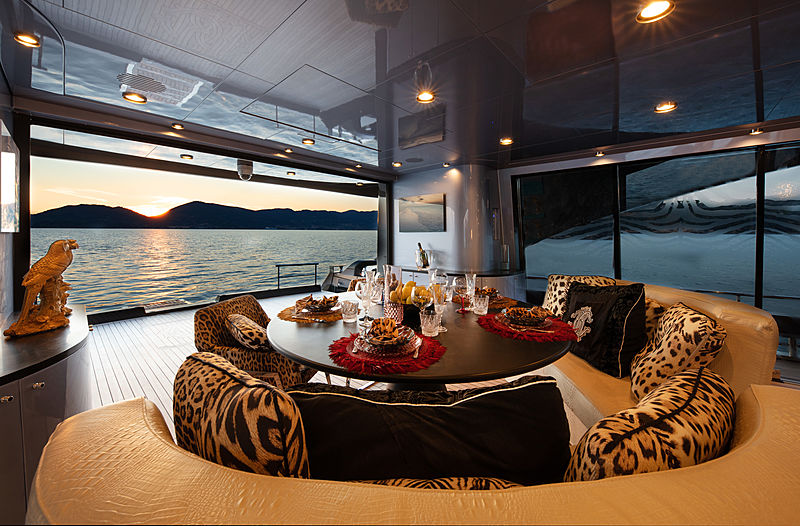 Performance wise, Freedom will be capable of reaching a top speed of 40 knots thanks to 3 Rolls-Royce water-jet engines.