H.A.R.D., standing for "historic armor-reinforced design", a U.S.-based "virtual shipyard", has commissioned the Chinese HeySea shipbuilder to construct a particularly strong 30-meter superyacht HARD 97, being capable of exploring from the tropics to the arctic.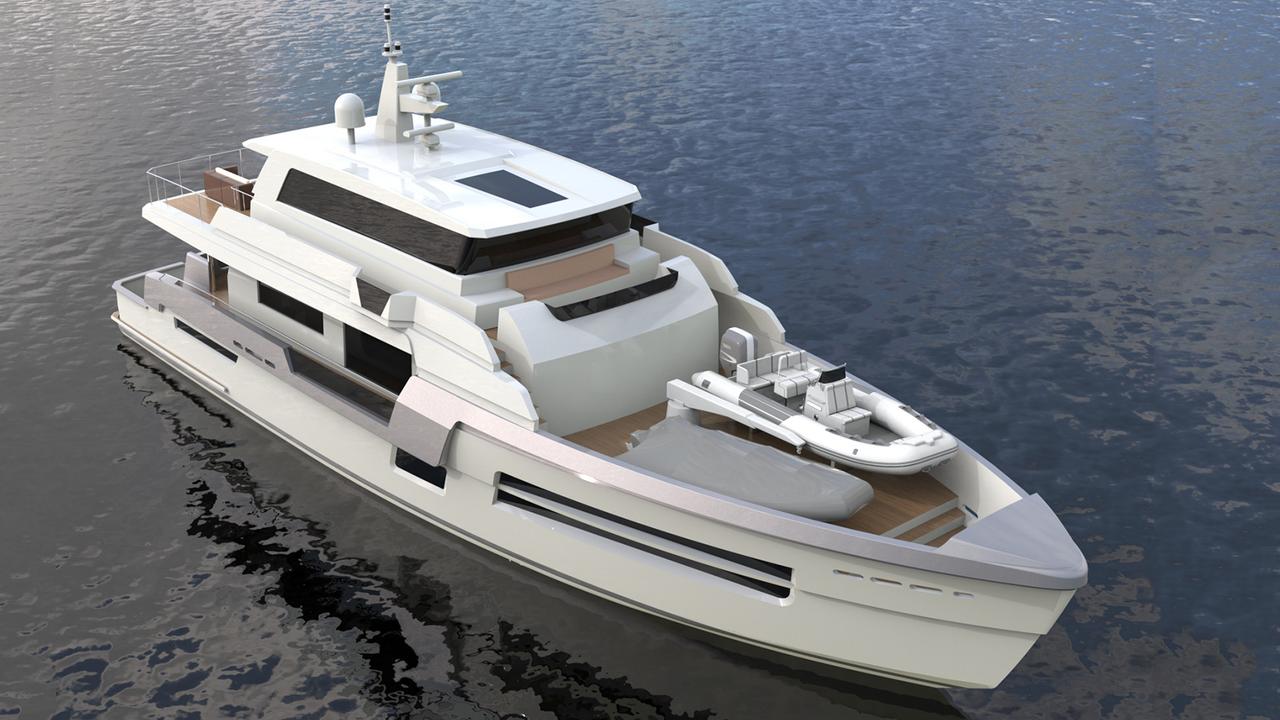 Set to achieve a MARPOL Polar Ice Class "C" rating, the yacht will be fully equipped for cruising in extreme conditions. The naval architect Nick Boksa has developed a contemporary fiberglass version of the historic "Kochi" hull, which was common in the fleet of the Northern Russians in the XI century.

While the hull's shallow draft minimized the risk of grounding, the yacht's seaworthiness is ensured by Kevlar reinforcement and stainless steel cladding around the high stress points. A solid laminate is applied below the waterline in combination with core composite above. As a result, the yacht will be able to not only cruise among the ice, but to be deliberately frozen into the ice without damage for years.
The boat's exterior and interior spaces have been styled by Juan Carlos Espinosa, a Florida-based designer with significant experience in the expedition yachts segment. Accommodation is for up to ten guests in five suites, including an upper-deck owner's suite and the other four staterooms on the lower deck, as well as for four members of crew. Besides, the design allows for moving a wheel chair from the dock to the deck with neutral angle ramps. An internal elevator can travel three decks for major convenience of the whole family going to sea together.
Powered by twin 1.000 hp Caterpillar C18 engines, giving a cruising speed of 12 knots, HARD 97 has a range of 3.000 nautical miles when trimmed back to 10 knots.