A major fire broke out in Barcelona's Port Forum, on April 9 around 7:15 am, Naucher Global
reports
. The origin of the blaze is still unknown but it is confirmed that it started on one yacht and then quickly spread to nearby vessels.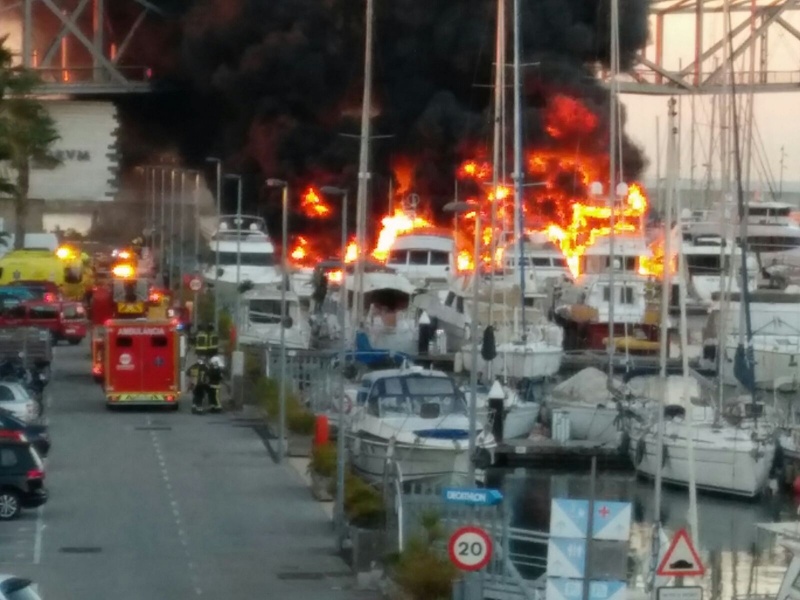 After firefighters extinguished the flames, another fire broke out at 3pm for reasons still to be confirmed. 2.5 hours later the second fire was put out. According to several Spanish newspapers, the fire has affected 10 yachts in total measuring between 19 and 23m LOA.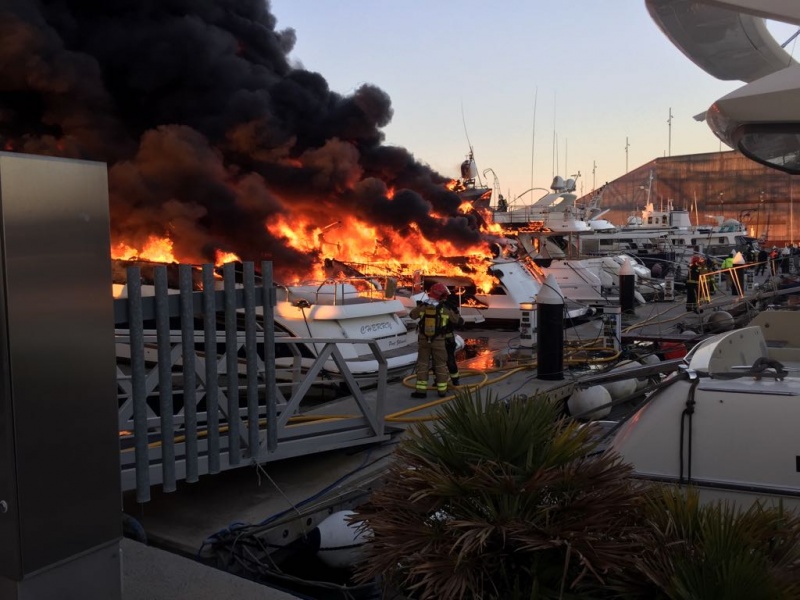 Fifteen emergency teams have been working on the scene. There were no serious injuries reported however one person has been transferred to a nearby hospital as the result of mild intoxication due to smoke inhalation.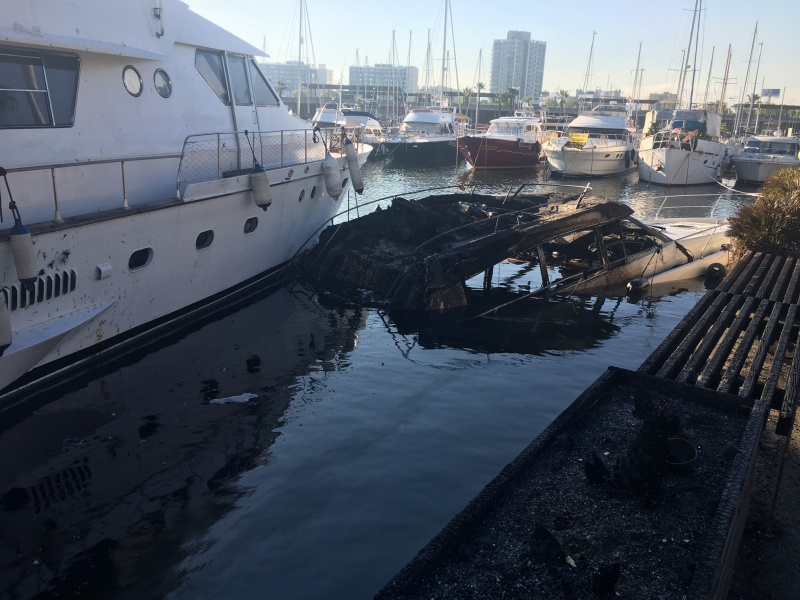 This is not the first incident involving numerous vessels catching fire. In March 2016,
8 boats were destroyed
in Abu Dhabi yacht club due to a major fire.
Photos by Naucher Global