The 94m
Project 817
was launched in February and now is on transport from the yard at Kaag to Amsterdam for sea trials and final outfitting.
This spectacular vessel was designed by Azure and Studio De Voogt. The interior was made by Peter Marino Architects.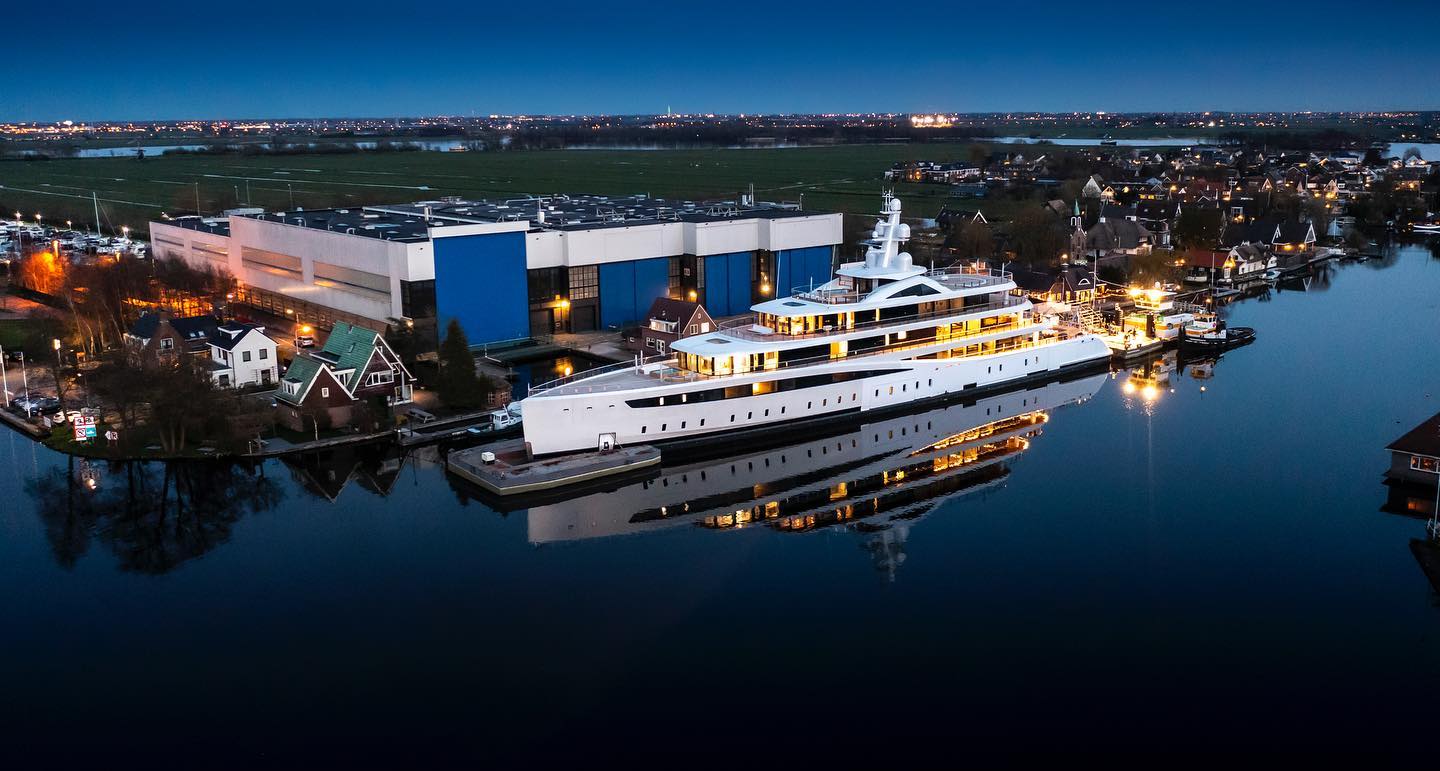 Her advanced hybrid propulsion system allows the yacht to cruise on diesel-electric power at 12 knots. In diesel mode she's able to reach a top speed of 20 knots.
Feadship
was formed as a group in 1949 as a marketing partnership between six Dutch shipyards, de Vries Lentch, Van de Stadt, Witsen & Vis, Akerboom, De Vries Scheepsbouw and Van Lent Shipyard, and De Voogt Naval Architects. Feadship is well-known as one of Netherlands' most elite yacht builders and delivers superyachts from 50–100+ meters in length.
Credits: Feadship