Extra Yachts, a brand of ISA Yachts, has unveiled the first model in a new line of motor catamarans.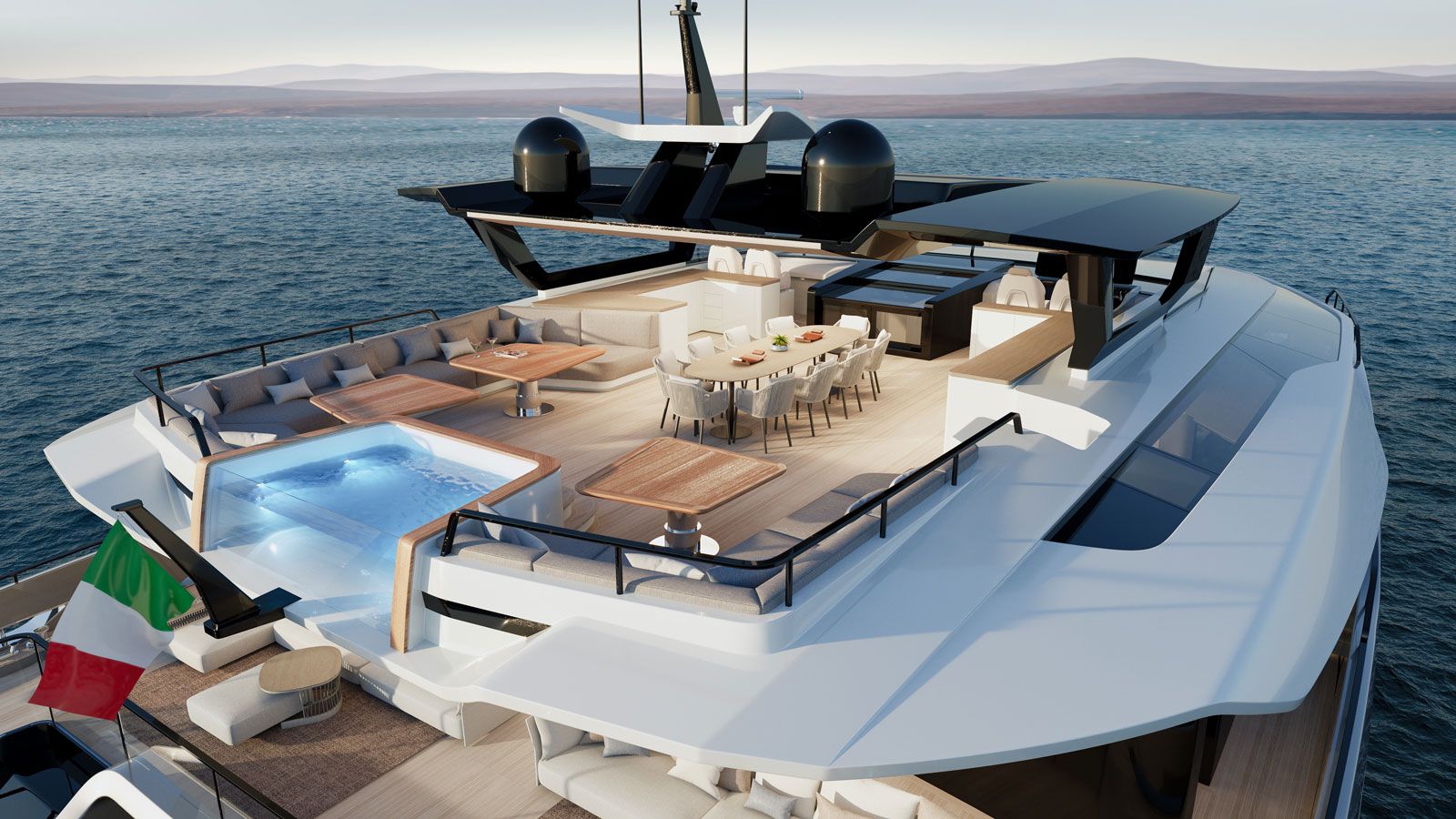 The 30 meter multihull Villa X30, designed by Dutch firm Phathom, is characterized by high volume interiors and a flowing layout that fully utilizes the vessel's 13.7 meter beam.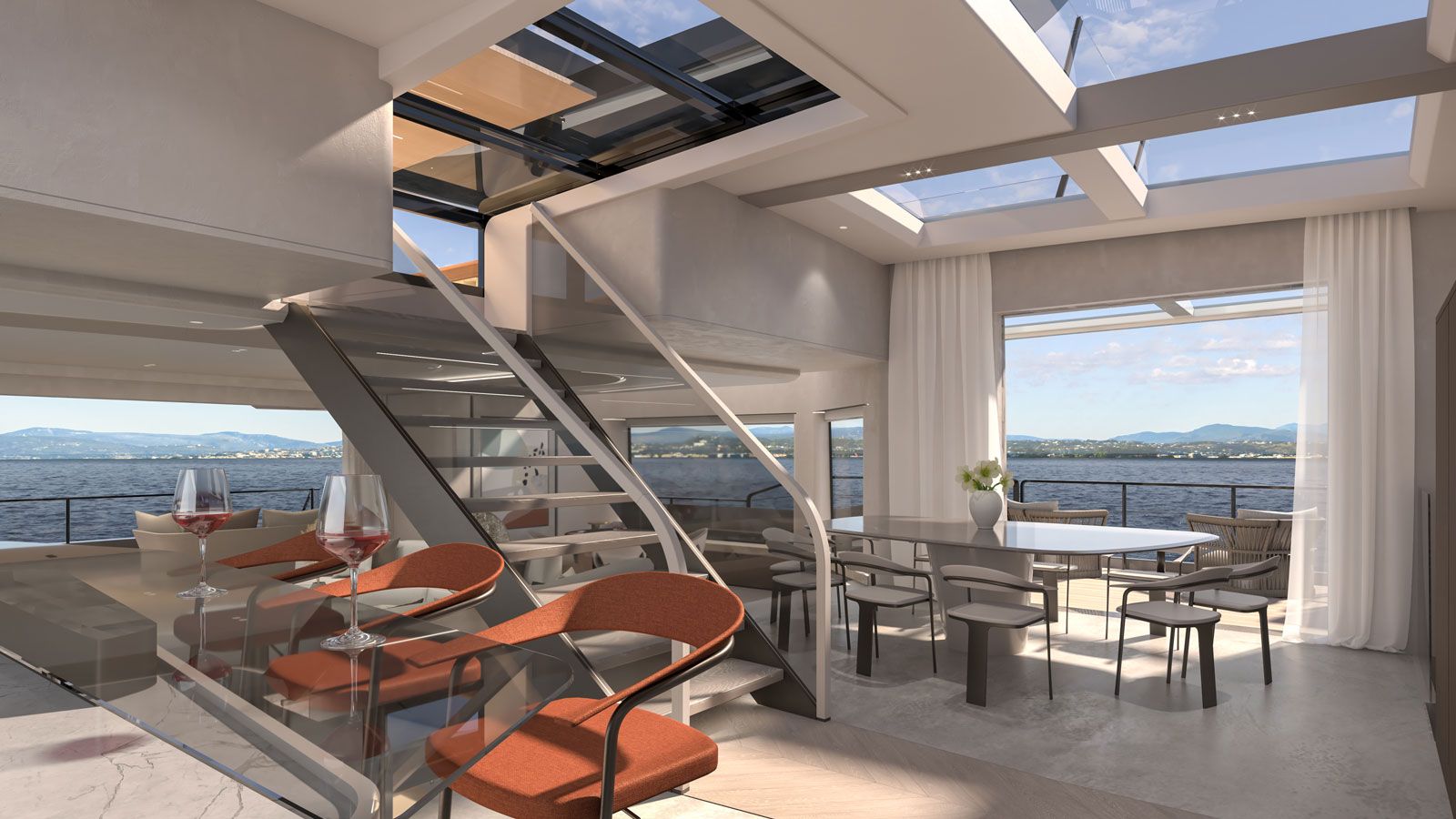 The model will have solar panels added, according to the yard, in an effort to use renewable energy sources and provide "additional electricity for on-board amenities."

The sustainable focus extends into the design, with the yard considering a variety of repurposed fibres, sustainably-assessed paints and plasters, alternative leathers and reclaimed woods.
Numerous layout options are available, but important design features include an aft cockpit with a glass balustrade that preserves the views while offering protection from the elements.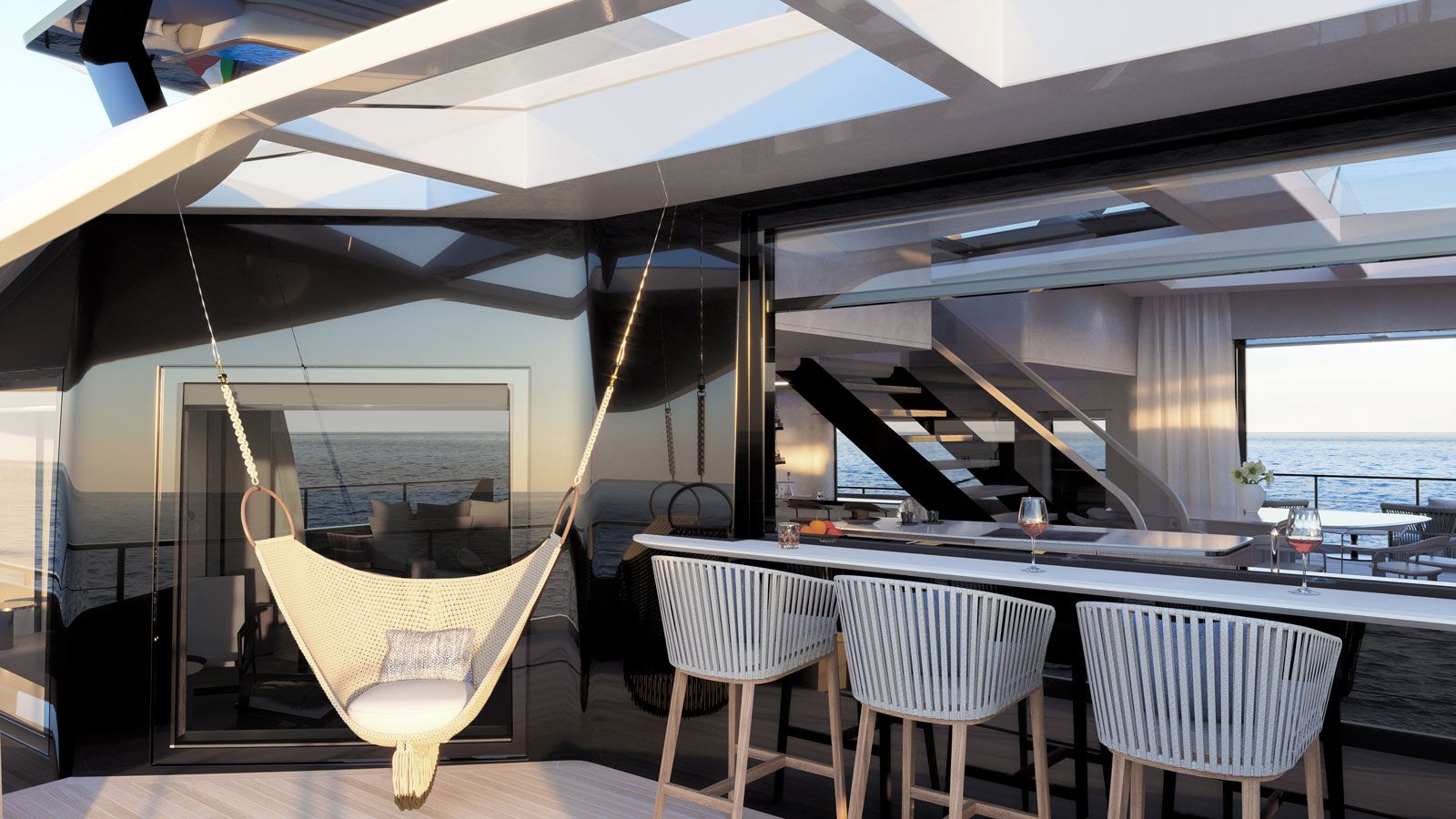 This has a hydraulic platform next to it that can hold various toys in addition to supporting a tender that is at least five meters long. It turns into an outdoor beach club area when the two swim platforms are lowered alongside it.

The Villa X30 includes "extra-high" ceilings throughout, as well as a lot of glass to keep a constant connection to the ocean, and skylights add to the spacious impression.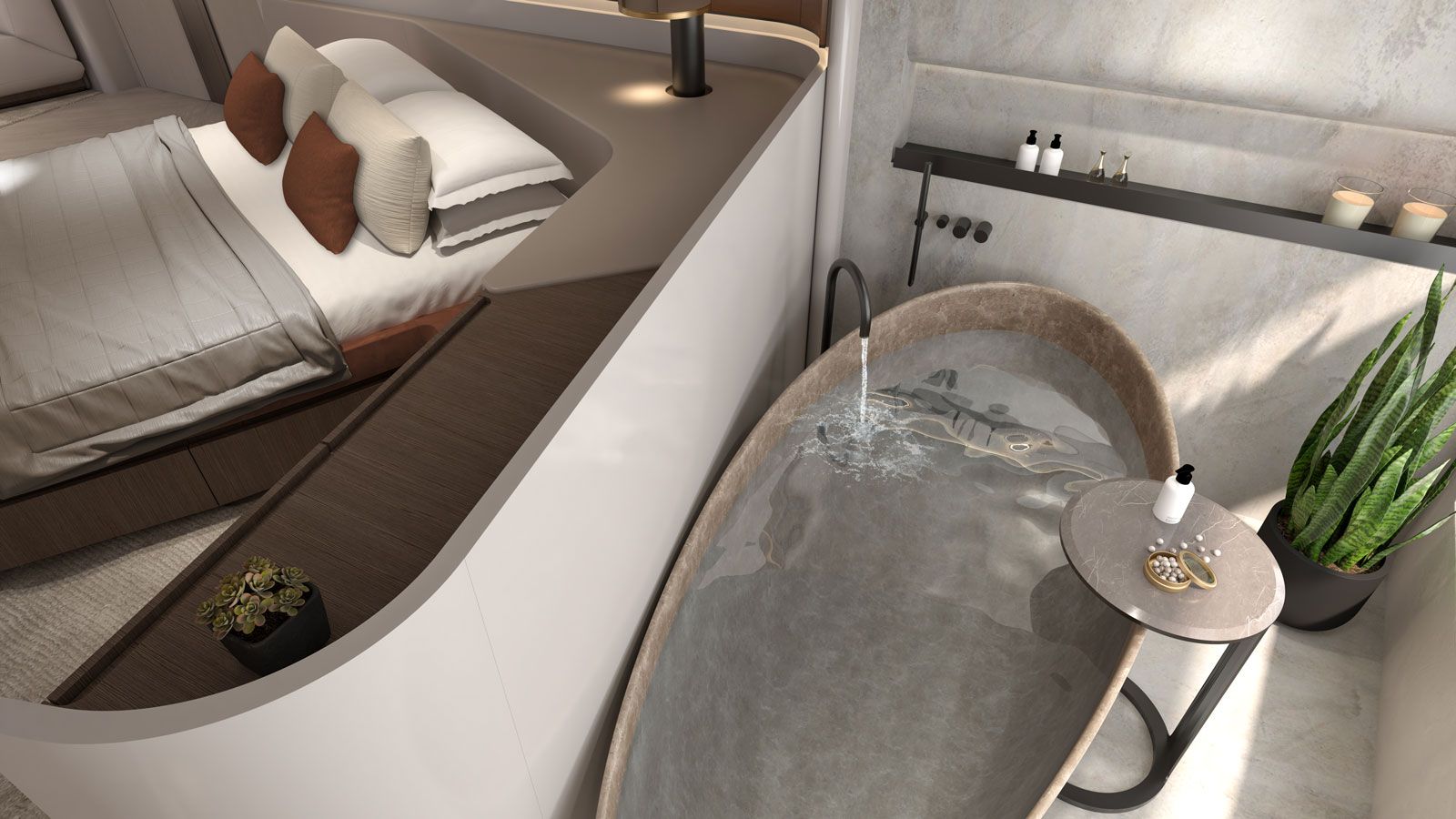 Although the layout of the yacht is open-plan, Extra designed the model with "smaller, convivial, multi-level zones" to divide the area.

To this end, the original design sees a library nook, bar, galley and main saloon all seamlessly integrated together, but other proposals could include a galley below deck or separate on the main deck.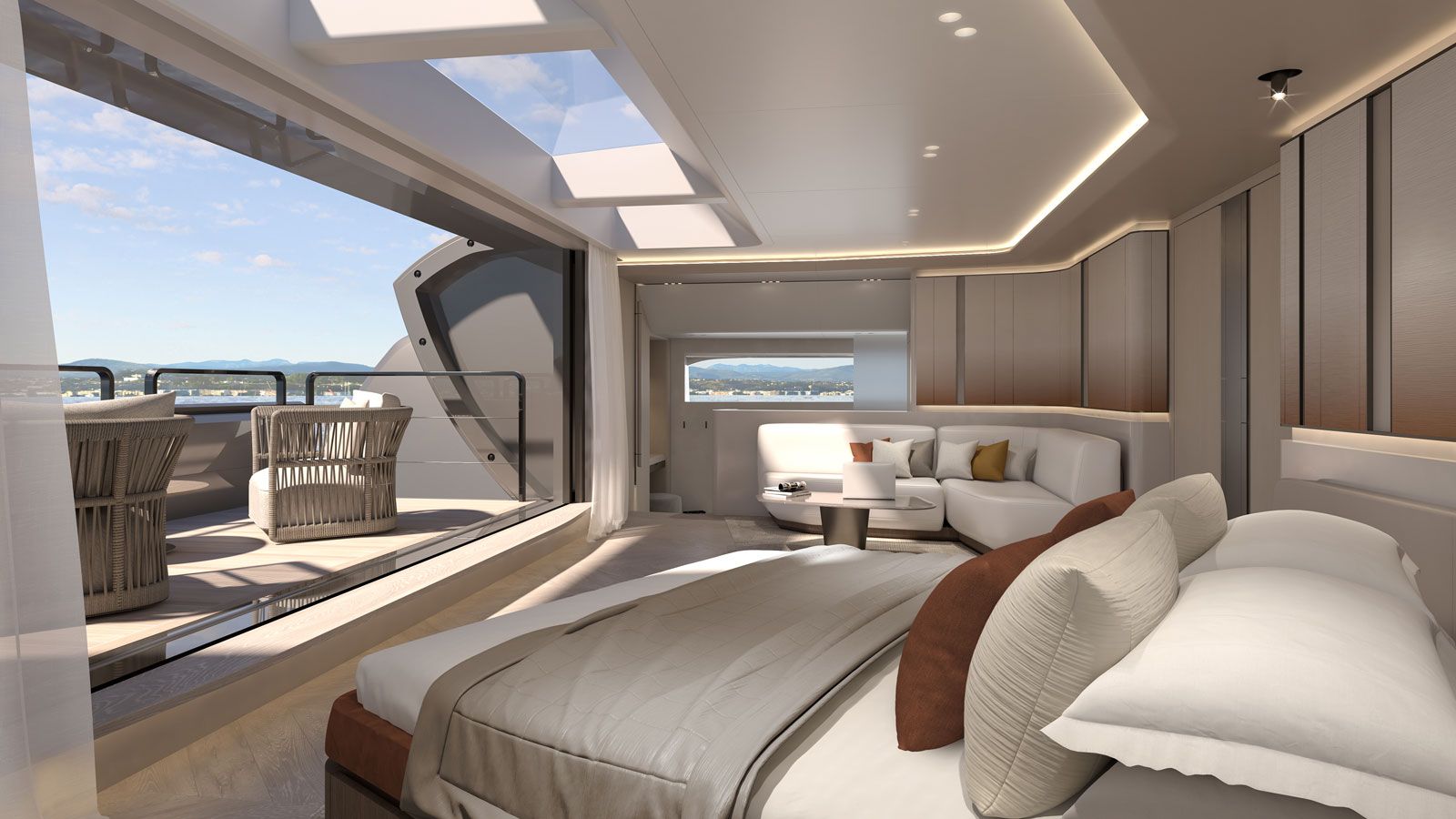 However, according to ISA, the owner's cabin has been designed as "a private location where time may be spent in the most exquisite environment." Specifics about the yacht's lodging options have not yet been made public.
The owner's room includes a sofa and berth in addition to a spa-inspired en suite divided between the port and starboard sides. Additionally, a balcony that can be lowered enables visitors to experience the sea even closer.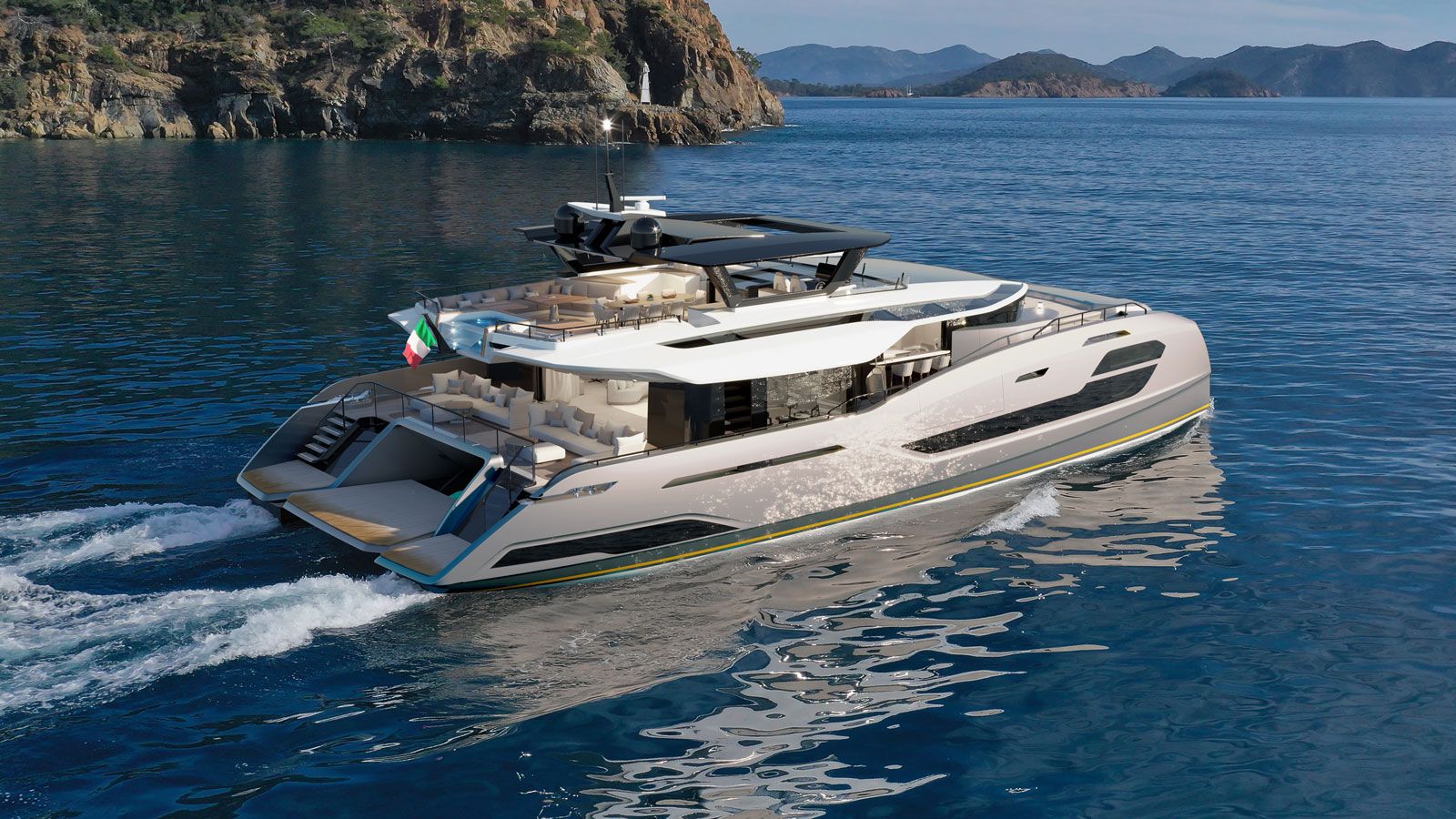 Elsewhere, the yacht offers VIP cabins that have direct access to the transom, so that guests don't need to enter the interior to access the aft.
The yacht will have a top speed of around 17.5 knots, with a cruising speed of 12.5 knots. The gross tonnage is estimated at 320GT.
Extra Yachts is specialized in the development of yachts from 76' to 130' characterized by maximum liveability interior and exterior and reduced consumption. Exploiting the advanced technical experience and world-class Italian craftsmanship typical of ISA Yachts, Extra Yachts offers customers all the advantages of being part of
Palumbo Superyachts
. In addition to Extra, the Palumbo Superyachts network also includes: ISA Yachts, Columbus Yachts,
Mondomarine
and Palumbo SY dedicated to refit.
Credits: Extra Yachts