The new EXTRA 130 'Alloy motor yacht, named "L.A.U.L.", was launched today at the Palumbo Superyachts shipyard in Savona. 40-meter L.A.U.L. Superyacht was built in just 15 months from the date of signing the contract with the European shipowner and is the flagship of the EXTRA Yachts line and the third yacht launched this year after the EXTRA 86 'Fast" Mini K "and EXTRA 93' "Ohanna".
L.AUL represents marine architecture from Rogantin Studios, which worked in collaboration with the technical department of Palumbo Superyachts.
The yacht design was developed by Francesco Guide, combining cutting-edge innovative solutions and eye-catching unique design. An attractive profile and an exquisite play of contrasts between the elements of fiberglass and aluminum emphasize the individuality of the vessel and create an incredibly elegant look. Large windows give a magical sense of presence under a crystal dome with breathtaking panoramic views.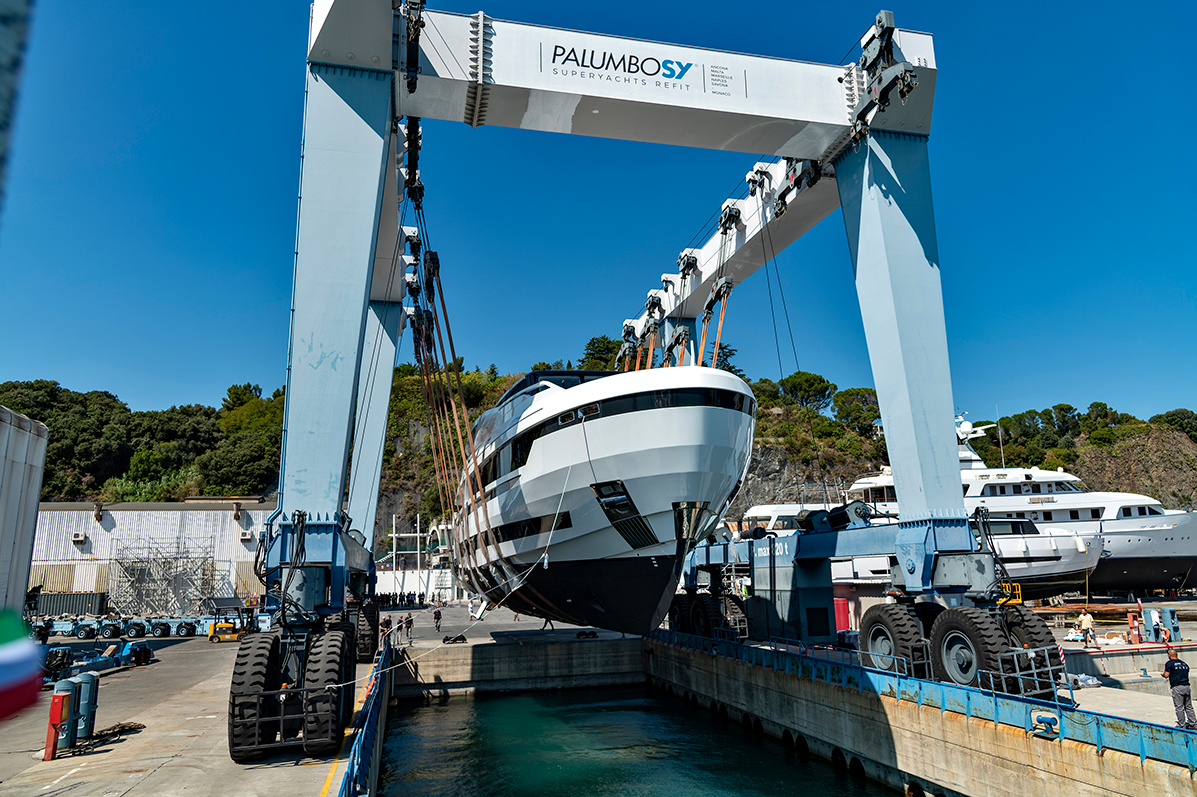 Due to its longer length, EXTRA 130 accommodates 10 - 12 people, distributed between the main deck and the lower deck. The master suite is located in front on the main deck. The upper deck extends completely over the master. In fact, a U-shaped dining room and a large solarium are located on it, with sunbathing, seating and aft dining areas. Even with the front seating area, the crew can still move on the bow, having full side decks for access.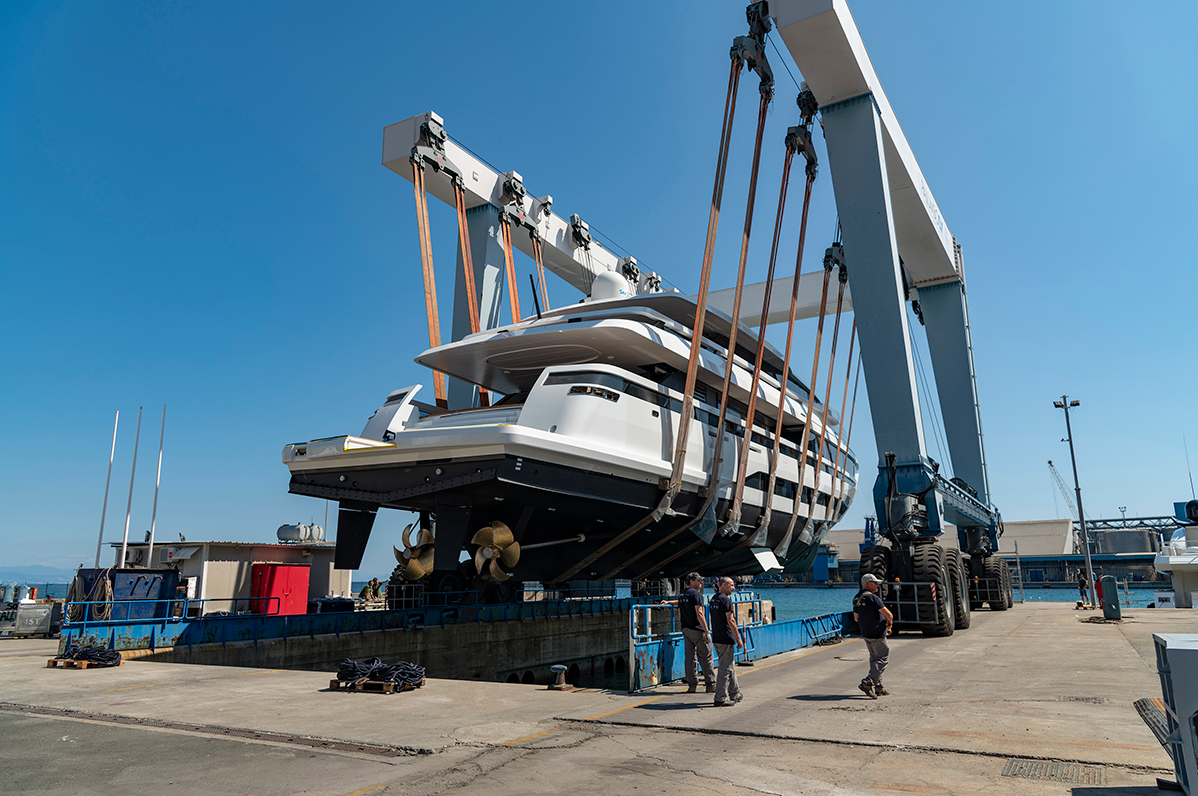 The impressive number of advantages makes the EXTRA 130 Alloy an ideal superyacht for socializing and entertaining. For example, the upper deck boasts an outdoor dining area with a TV, bar, large sofa and deck chair, as well as a large sunbathing area and several armchairs.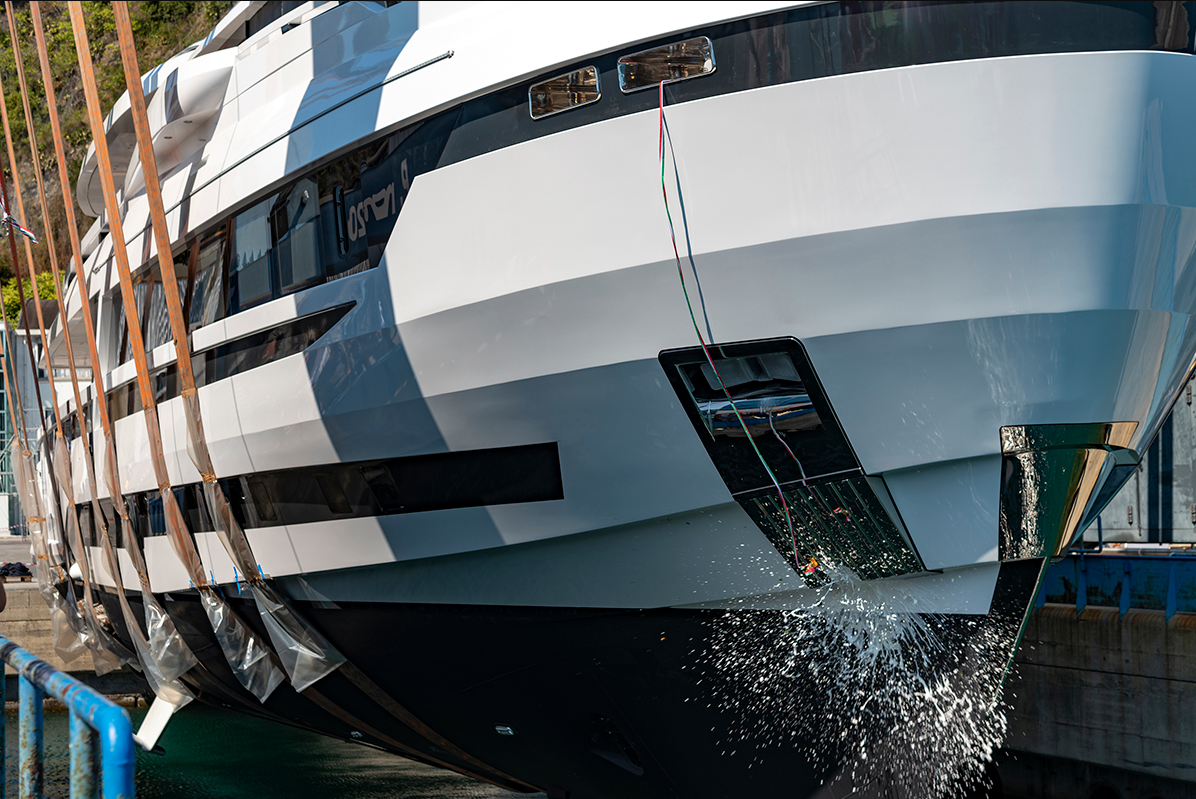 The interior layout of the superyacht consists of four cabins on the lower deck, including 1 VIP, 1 double and 2 double cabins for guests. All cabins have private bathrooms. The owner's cabin is located on the main deck in the full width of the hull.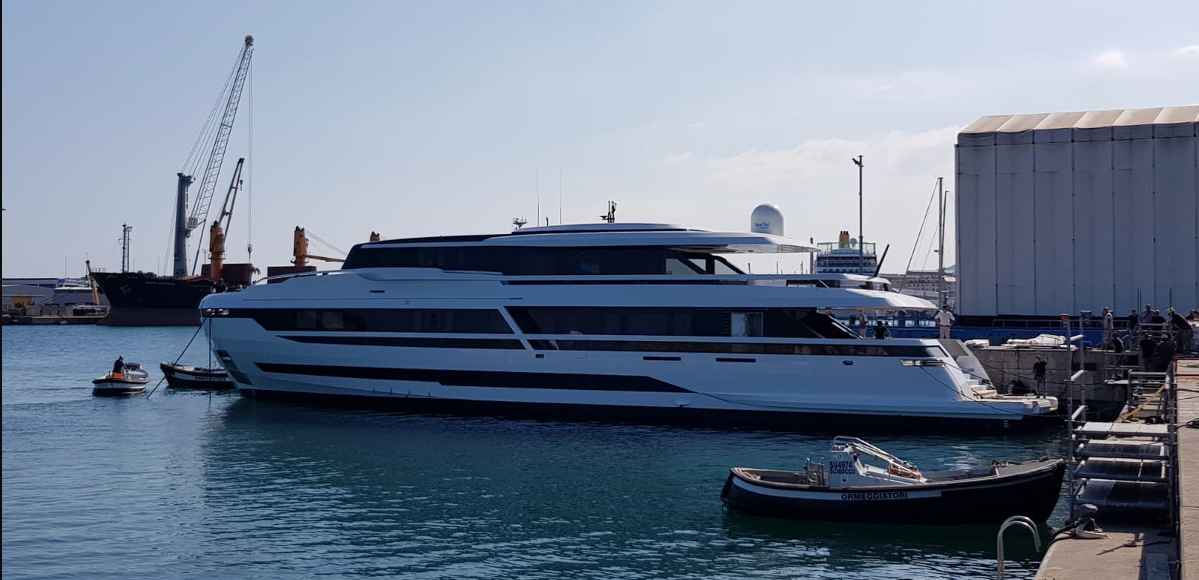 There are 4 cabins in the crew area, which can accommodate 6 crew members, and the captain's cabin is located on the upper deck adjacent to the wheelhouse.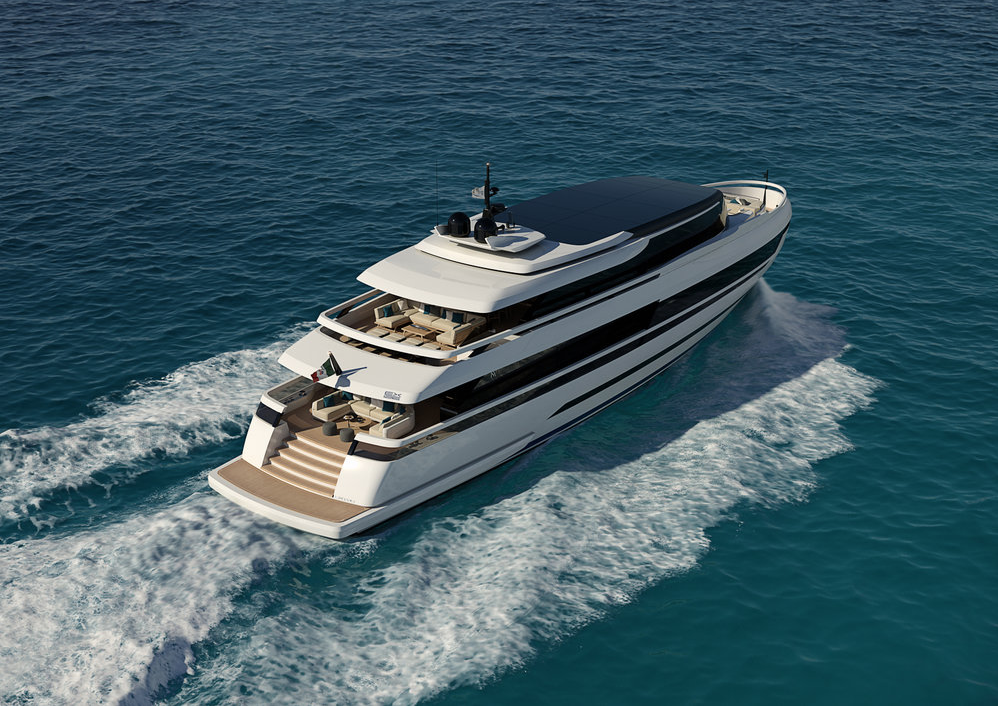 The hydraulic drive mechanism of the transom allows it to recline, opening a large garage, which houses a 5.36 meter tender and jet ski.
The yacht is equipped with two MAN diesel engines with a capacity of 1029 kW, thanks to which it is able to reach a maximum speed of 17 knots and maintain a cruising speed of 15 knots. At 12 knots, the Extra 130 Alloy has a range of 2,500 nautical miles.
In the EXTRA Yachts series, two new EXTRA 86 superyachts are also under construction and are planned to be delivered to customers in 2020.