Tillberg Design of Sweden (TDoS), part of The Viken Group, has designed a yacht liner for a renowned brand of hotels and resorts, Four Seasons. The studio has been appointed for the designing and master planning as well as the complete exterior styling of the 207-meter vessel. TDoS also designed all the guest suite accommodation, including the illustrious funnel suite, and a few of the most iconic guest shared areas onboard. Tillberg Design of Sweden has a strong experience in the relatively new yacht liner field. The studio is the lead architect for master planning and interior concepts for 222-meter
Somnio
dubbed the world's largest private residence superyacht and The Ritz-Carlton Yacht Collection, both projects are under construction.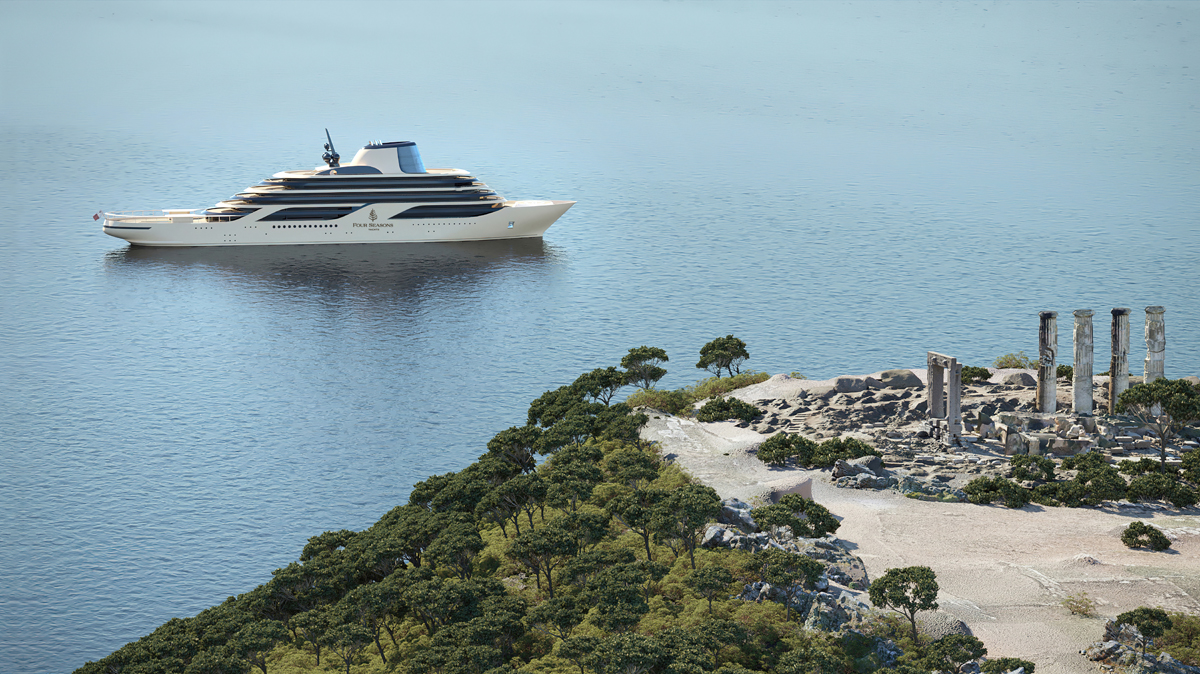 For the Four Seasons Yacht the TDoS team has created a truly timeless elegance, with a curvaceous and elegant architecture. The harmonious lines and proportions
of

Christina O

, which also featured a very generous aft pool deck, inspired the designers to add a 20-meter long pool with a surrounding deck in the very aft of the 14-deck Four Seasons Yacht, and its layout caters perfectly for both privacy and socializing. The pool bottom will double up as a stage for catwalks, live music, etc.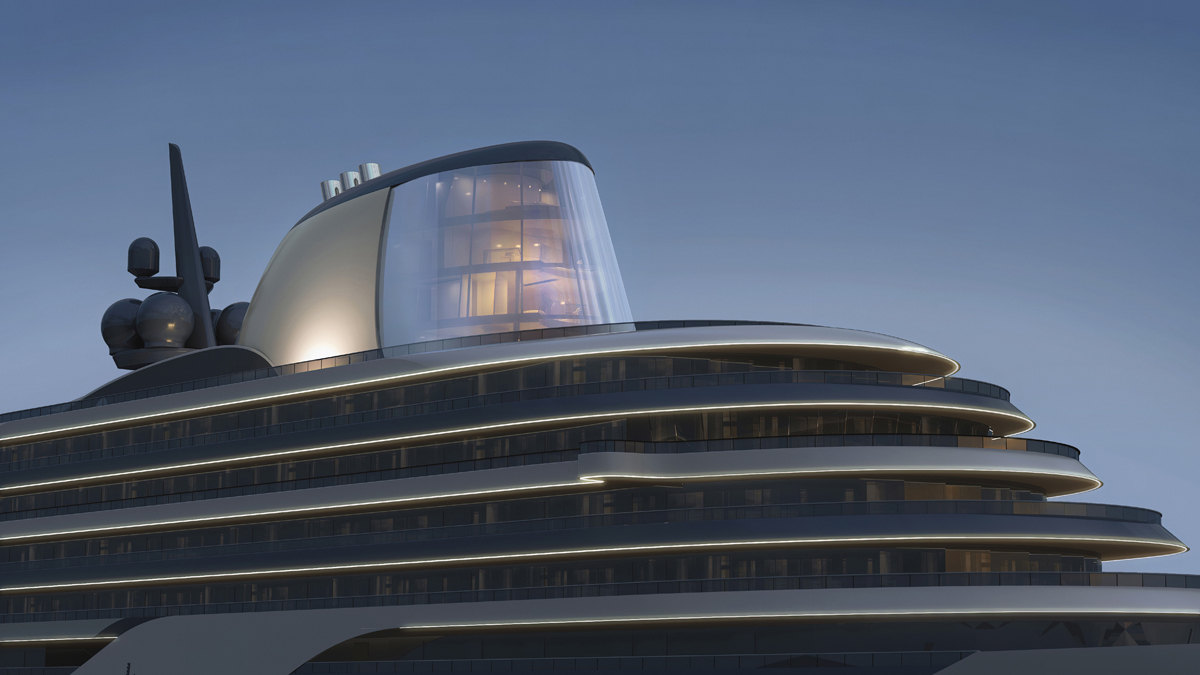 "This project confirms a new and strong trend in modern yachting – luxury yacht liners. They are a new breed of very exclusive vessels that combine the scale of small and intimate cruise ships with superyachts' amenities, splendor and level of sophistication," said TDoS' Partner and Executive Director Fredrik Johansson. "Our new project started with a very clear and unique vision from our client. The brief was condensed into a single line: imagine that [legendary yacht built for Aristotle Onassis] Christina O meets James Bond. It would be hard to go wrong there, you may think - but it is also a huge challenge. You must do not go wrong – failure is simply not an option. Every part and every detail of the yacht has to be perfect."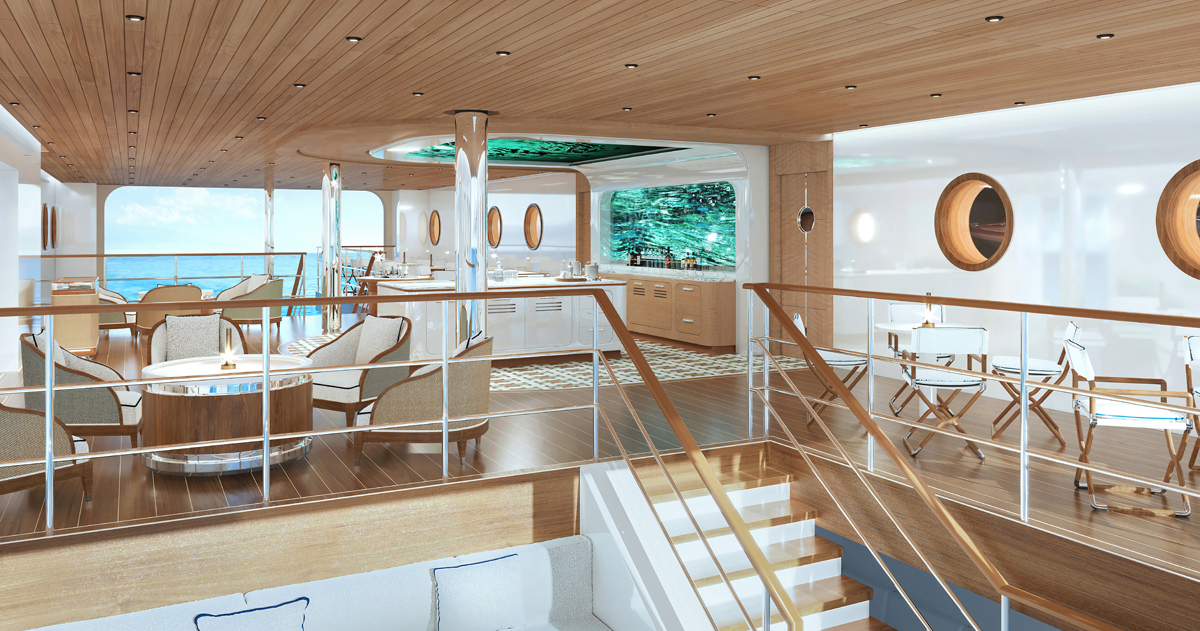 The silhouette of

Christina O

is largely shaped by its large and iconic funnel. The Tillberg Design of Sweden team therefore thought hard and long of a way to give the funnel of the Four Seasons Yacht a completely new and innovative context – and the concept of the sublime 'Funnel Suite' was born. Guests will have a total of 892 sq. m of combined indoor & outdoor space, distributed over four levels, meaning that they really are on top of the world here. It's also accessible, directly and privately, from a tender platform at water level, allowing one to invite friends onboard at complete discretion. This is as close as one will come to a true James Bond moment on any yacht.
"Much inspiration was taken from the private and sophisticated atmosphere of Surf Club, Miami Beach – and of course from the golden era of classic yachting. Already at the outset, we concluded that the master planning must be made to welcome every single guest as if it was to the yacht of a close friend, instilling an instant sense of relaxation and belonging," adds Johansson.
As for the interior, the TDoS' design team will create suites and social spaces that reflect a truly effortless Dolce Vita and worldly sophistication, offering everything that is essential for a truly epic yachting experience. The vessel's 95 spacious accommodations will feature an extensive network of joining suite combinations creating adaptable, villa-like residences. Each suite will offer floor-to-ceiling windows providing unobstructed natural light and access to expansive terrace decks.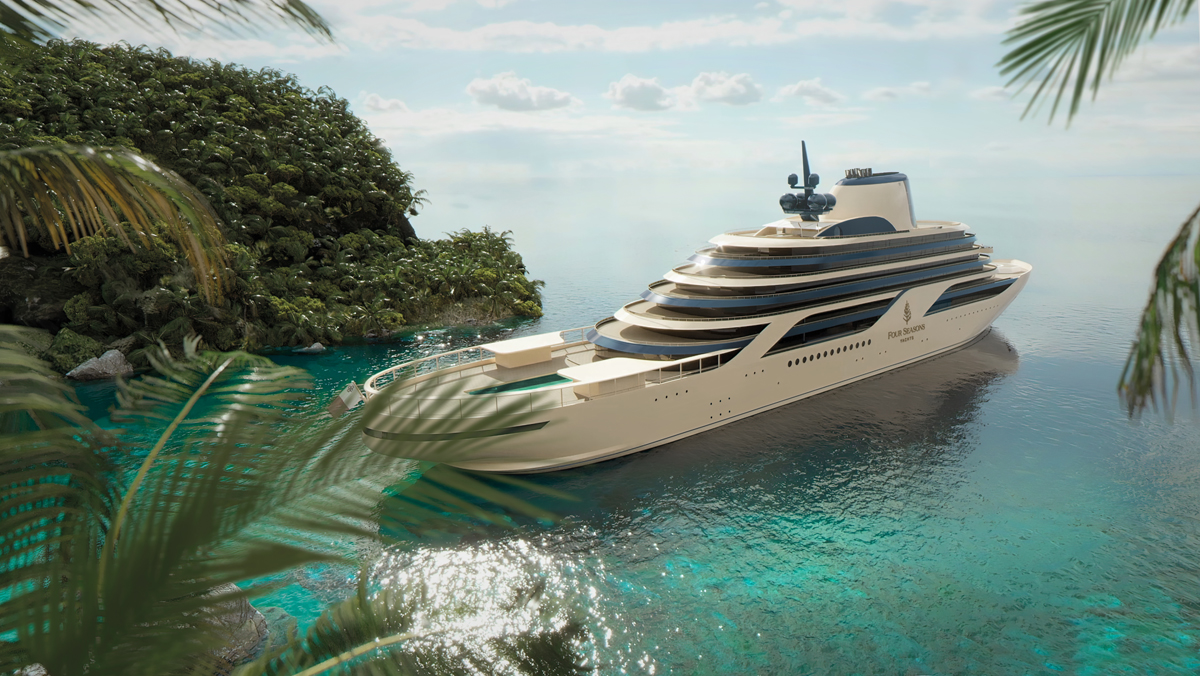 The Four Seasons Yacht will also feature a number of high-class restaurants, lounges, bars, spas and other high-class amenities. The 207m yacht is engineered and constructed by Fincantieri and will be launched in 2025.
Tillberg Design of Sweden
(TDoS) was founded by Robert Tillberg and made the ocean liner Kungsholm a showcase of bespoke Scandinavian style in 1964. Today TDoS specializes in design concepts for cruise ships and yachts, while also providing graphic design and branding for a variety of clientele.
The Viken Group includes Tillberg Design of Sweden,
Hot Lab
and Thalia Marine. It has been established to gather leading and passionate companies, with similar ideas and business ethics, under one umbrella. This enables it to provide a full range of completely aligned and comprehensive design, naval architecture and project management services. All these proficiencies will be available to both cruise line and yacht clients, as well as to customers within hotel, resorts and private island developments.
Credits: Tillberg Design of Sweden