Steven Kozloff has announced the new explorer project Arctic Owl in his Goliath Series.
The 61m Arctic Owl is fast, light, has a shallow draft and features a helicopter hangar.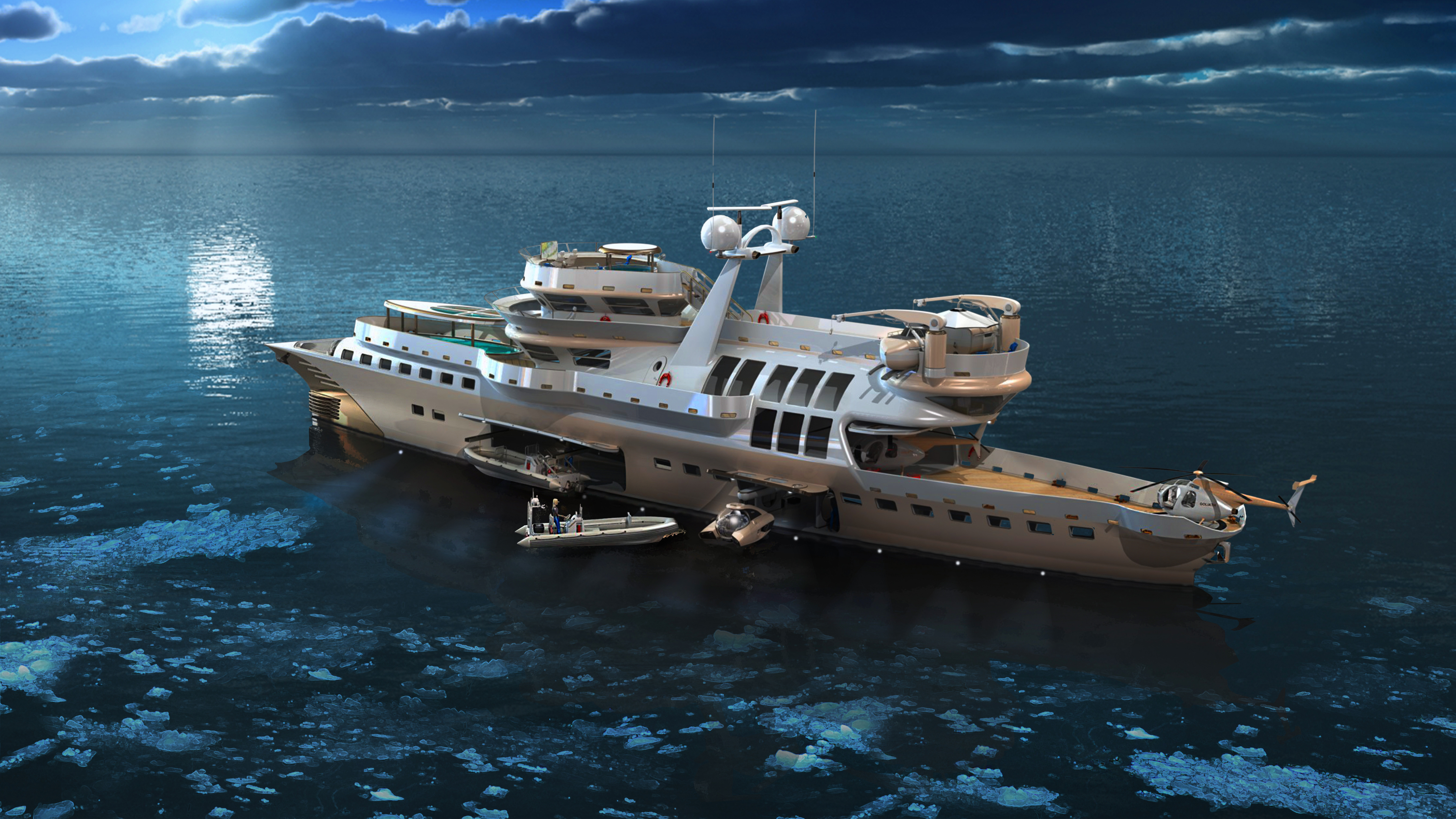 The U-Boat Worx NEMO submarine can be accommodated in the garage. The submarine's easy launch and recovery system is Kozloff's most recent invention. She also has a separate dedicated garage for the tenders, both port and starboard, resulting in an effortless launch and recovery system. Arctic Owl has two aft cranes to load and off-load research equipment.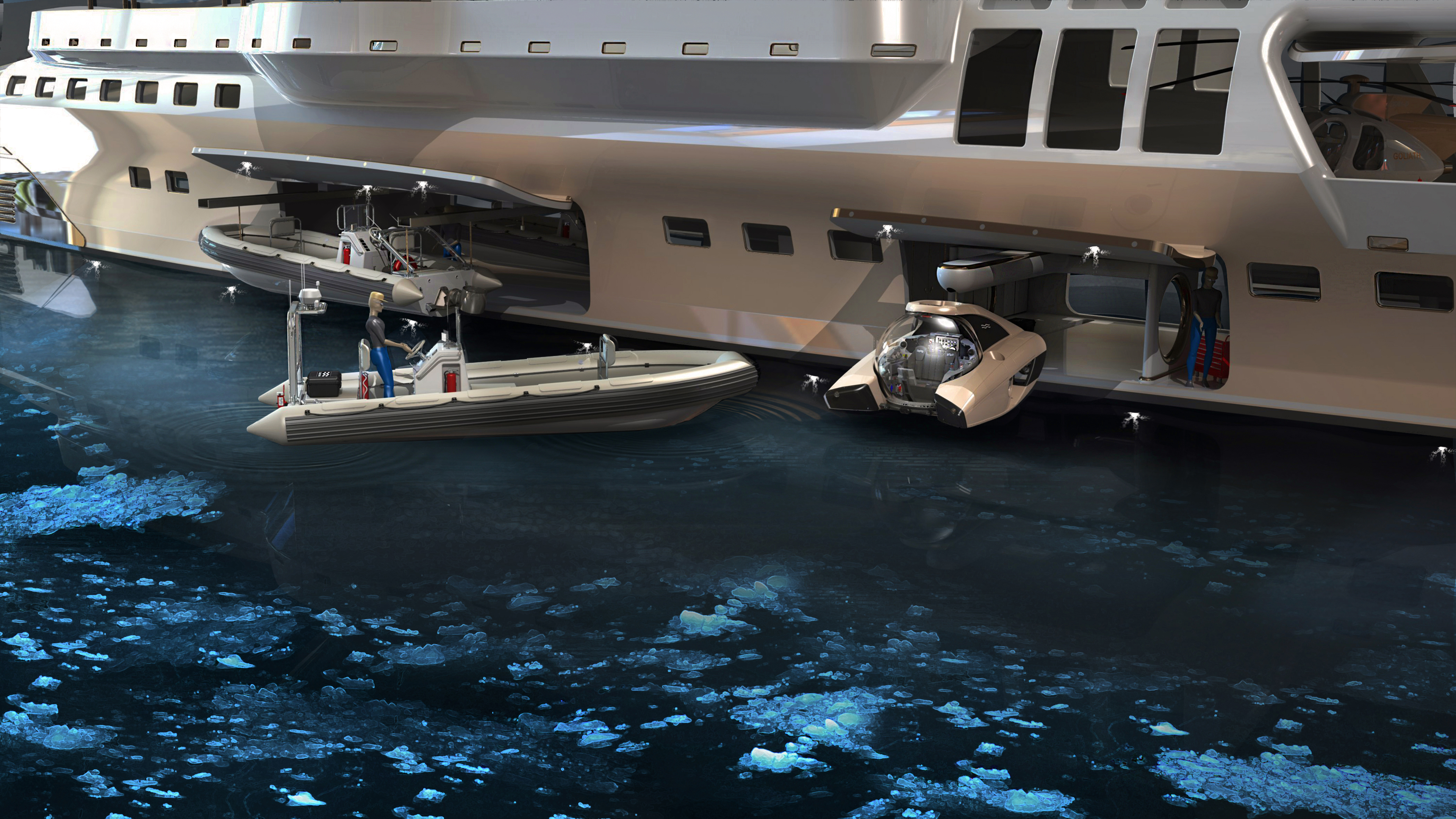 The Arctic Owl can accommodate up to ten guests and six crew members. She features two master cabins with panoramic views, forward and aft, and has four additional rooms that can accommodate two guests each.
There is a generously sized spa, swimming pool, and lounging area at the bow.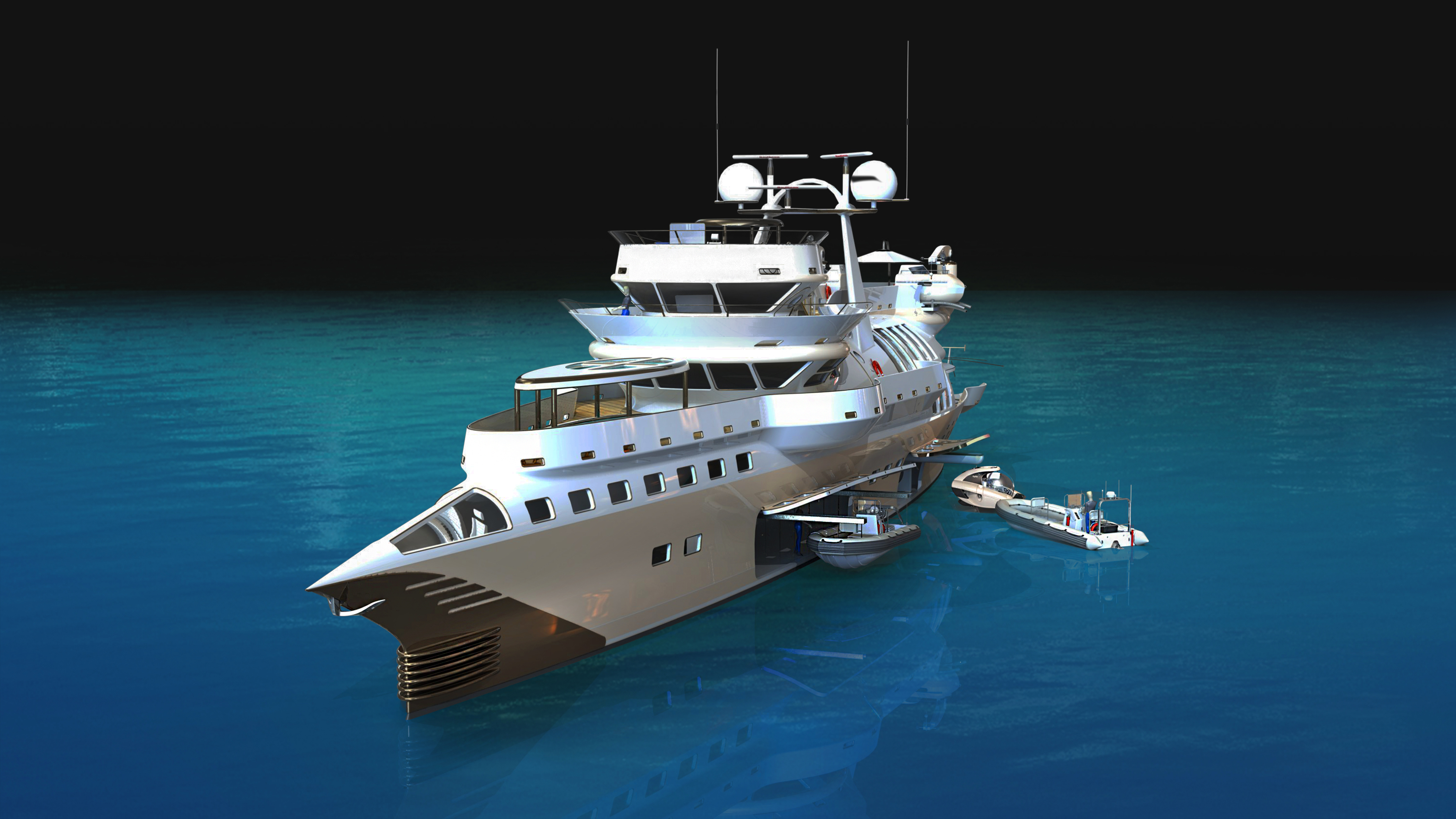 The Arctic Owl cruises at 16 knots for 6,000 nautical miles.
Credits: Steven Kozloff