The historic brand Leopard Yachts has been reborn – Seven Stars Marina & Shipyard is bringing it back to the market. Yesterday, on April 22, the launch of the first 36m model by Leopard Yachts was presented to the press.
"We are proud of this investment, which comes from the common will of a team of entrepreneurs to revive the historic brand of Italian Nautical Science and Made in Italy," declared Davide Mugnaini, CEO and Partner of Seven Stars Marina & Shipyard. "Leopard Yachts intends to meet the needs of the best ship owners on the market, thanks to its design and production excellence, and its attention to every detail. Owning a new Leopard will be a privilege, an experience that will be unique starting from the purchasing choice".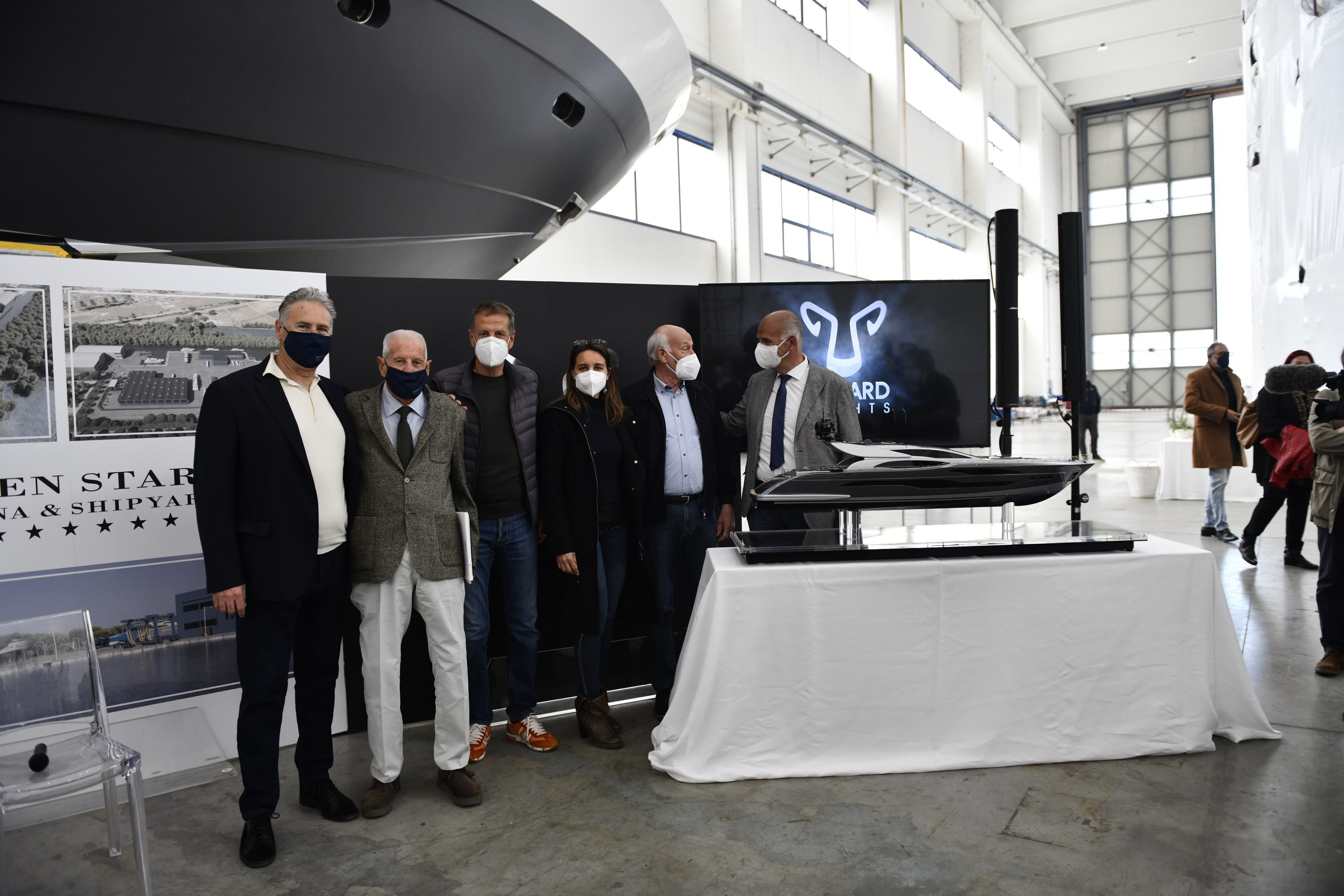 Press Conference group photo
The new Leopard ship will be produced in the Tombolo shipyard, where the last Leopards ships were built. The shipyard was recently taken over by the respected company Seven Stars Marina & Shipyard.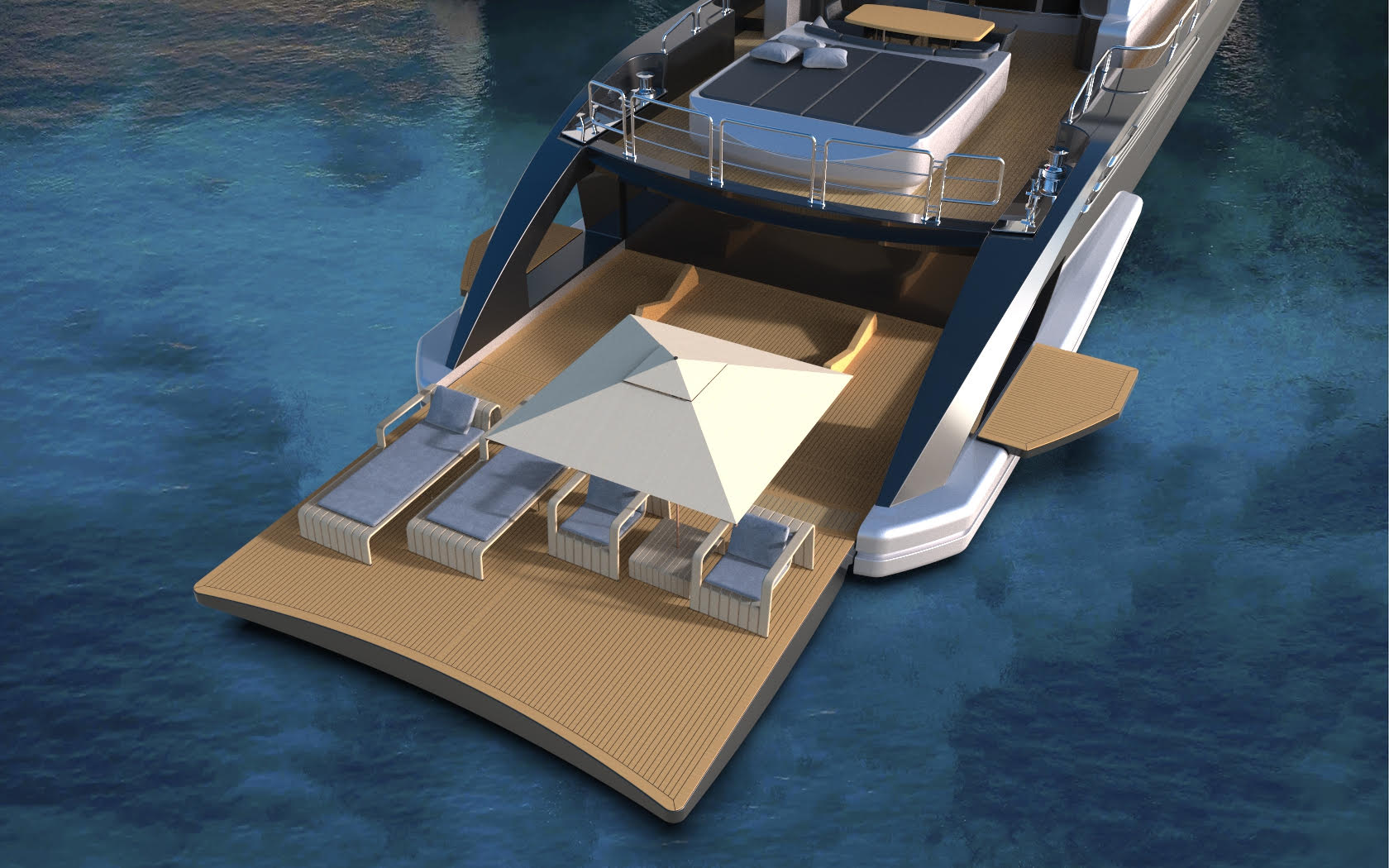 The latest design was made by Andre Bacigalupo, who designed many successful models within the Leopard brand. The project is devoted to enhancing the Italian spirit around the world, placing itself in continuity with what was achieved by the previous owner according to the tradition of shipbuilding from the coastal area of Tuscany.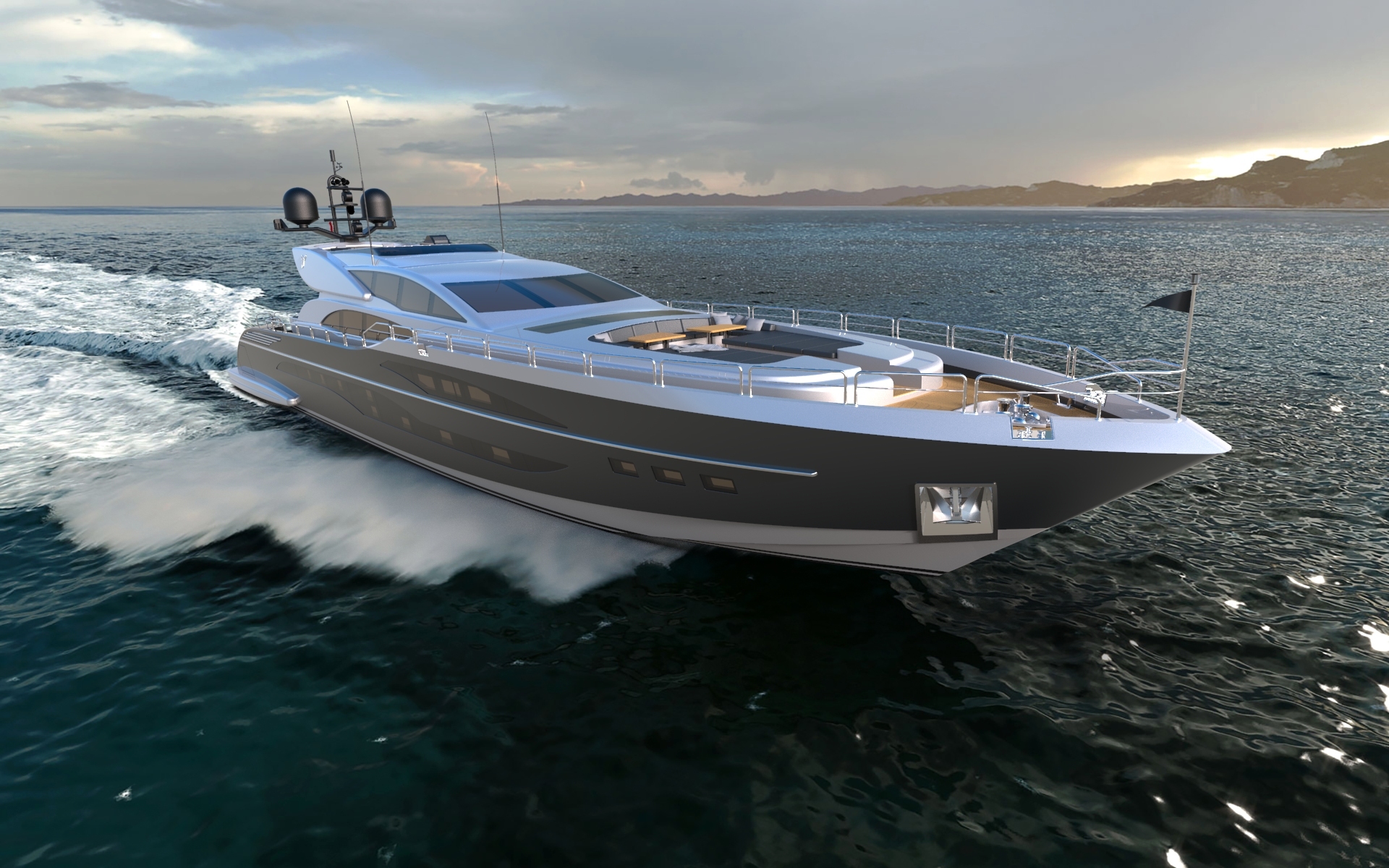 "Each new Leopard will be a unique piece, the result of Seven Star's shipbuilding expertise respecting the heritage of the Brand and the values it has always represented," says Mugnaini. "This solid path will include, in addition to an important communication activity, a careful business activity aimed at the first potential customers, to whom the project will be presented along with the chance to customize it thanks to the knowledge and passion that we will put in place."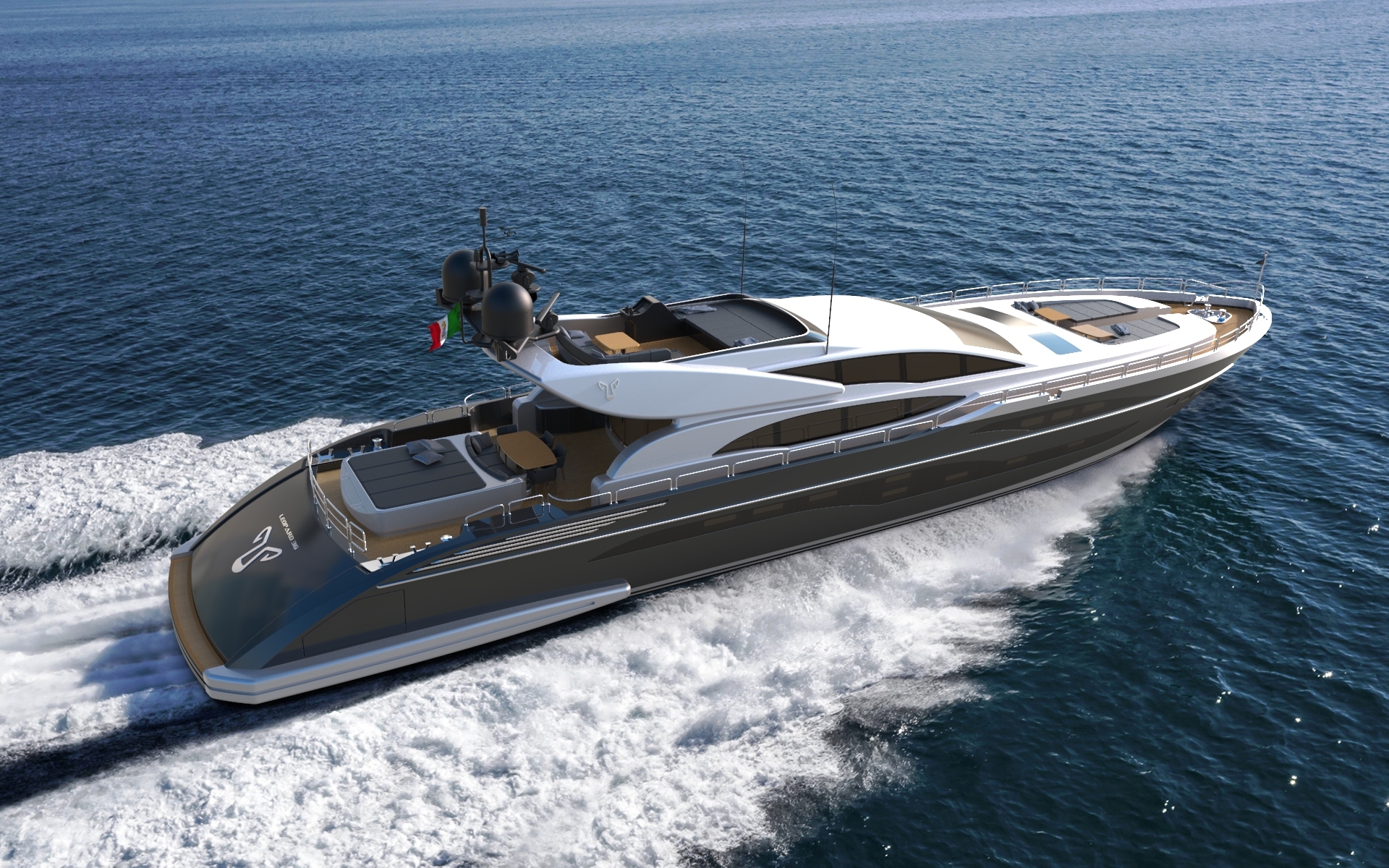 Regarding the historic Navicelli Canal, which connects the city of Pisa to the Livorno harbour, the restart operation of the brand will include investments to produce new lines of ships of different sizes in order to meet the expectations of new ship owners. Each project will be customized ad hoc for the customer, involving different skill sets and an articulated and heterogeneous workgroup from engineers and naval architects up to specialized craftsmen. In addition to the new 36-meter ship, which will be the first to be produced, two 24 and 46-meter yachts are also being planned.
Leopard Yachts
is an Italian brand. The story of Leopards has roots dating back to 1600, when the Picchiotti family began building boats. The first Leopard was designed in 1973 by Paolo Caliari. Since then, approximately 300 Leopards have sailed the seas. Now Leopards Yachts are back thanks to Seven Stars Marina & Shipyard.
Credits: Leopard Yachts